Integrated Shield Plan claims for COVID-19:
As our borders progressively reopen to permit international travel, MOH is allowing Singapore Citizens and PRs who travel out of Singapore to claim for inpatient COVID-19 treatment from MediShield Life and Integrated Shield Plans on or after 20 Oct 2020, should they experience onset of COVID-19 symptoms within 14 days of their return to Singapore.

To support Singapore's COVID-19 vaccination programme, our IncomeShield plans will cover hospitalisation due to COVID-19 vaccination, if it becomes necessary. The COVID-19 vaccination needs to be approved by the Health Sciences Authority (HSA) and administered in Singapore.
Did You Know
Facts & Figures

Medical costs in Singapore are projected to rise at a faster pace than most of the region with surgery charges experiencing the highest rate of inflation.[1]



Cancer (86%) and cardiovascular diseases (48%) will remain the top two conditions by cost and are expected to remain so in the near future.[2]



Medical treatments can be very costly, depending on factors such as your medical condition, duration of treatment and hospital type. This can potentially lead to high out-of-pocket expenses and loss of future income.

Examples of medical bills received by Income in 2019

Medical Condition
Age
Medical Bill Size
Percentile
75th
90th
Breast Cancer
30-40
$338,109
$376,923
Lung Cancer
41-50
$216,274
$812,929
Heart Cancer
51-60
$44,743
$71,990

The table is based on specific medical diagnosis in relation to the stated category of medical conditions in a private hospital.
Here's how IncomeShield Standard Plan complements your MediShield Life coverage.
Get coverage that extends to hospitalisation at restructured hospital for ward class B1 and below.

Get medical reimbursements for eligible inpatient[3] hospital treatments such as surgical procedures, surgical implants and intensive care unit expenses.

Get medical reimbursements for eligible outpatient[3] hospital expenses such as chemotherapy and radiotherapy for cancer, renal dialysis and drugs approved under MediShield Life for chronic renal failure or organ transplant.

Enjoy higher limits of compensation for your hospital expenses[3].

Waive hospital deposits with a Letter of Guarantee[4].
Need more protection?
Enhance your coverage with riders.
Deluxe Care Rider
Pay only 5% of the claimable amount to keep your out-of-pocket expenses on hospital bills as low as possible.


Treatment provided by our panel [5]
Treatment not provided by our panel [5]
Co-payment limit
(each policy year)
Up to $3,000
No limit
You can also enjoy zero[6] additional non-panel payment (each policy year) even if the treatment for your stay in the hospital is not provided by our panel[5].
Receive up to $80 per day (maximum of 10 days per hospital stay) to pay for an extra bed for you to sleep over if your insured child[7] gets warded.
Classic Care Rider
Pay only 10% of the claimable amount to keep your hospital bill by panel specialists affordable.


Treatment provided by our panel [5]
Treatment not provided by our panel [5]
Co-payment limit
(each policy year)
Up to $3,000
No limit
You will only need to pay up to $2,000 additional non-panel payment (each policy year). This includes treatment during hospital stays that were not provided by our panel[5].
Receive up to $80 per day (maximum of 10 days per hospital stay) to pay for an extra bed for you to sleep over if your insured child[7] gets warded.
The Ministry of Health (MOH) has announced changes to the Integrated Shield Plan (IP) riders on 7 March 2018 and all IP insurers are to incorporate co-payment features in new IP riders. Income has withdrawn the existing 4 riders as of 1 March 2019. You can read more about the changes and the details of the Plus Rider, Assist Rider, Daily Cash Rider and Child Illness Rider here.
To me, falling sick or getting injured is already stressful enough. I would definitely want an insurance plan to work for me instead of making myself fit into their plan. NTUC Income has the most affordable plan with high coverage that takes away any added stress. The claims process is also easy. If you have any questions, just call up your agent or customer service team. They have sufficient knowledge to answer your questions.
The claims process is always so seamless. Quick response time by the customer care and claims teams, always promptly settled in less than one week. I have all my insurance plans with NTUC Income. Very reliable, responsive and prompt service.
- Ivy Khoo
For me, best servicing and insurance policies come from NTUC Income! Always reliable and agents are so friendly. They provide world class service. Kudos to the NTUC team!
How we are different from the rest.
Discover value-added services to make your experience better.

Orange Health
Get rewarded for doing good for your body with up to $40 vouchers to be redeemed!
Learn more

Private Specialist Panel & Preferred Partners
Find quality medical care with our panel of private specialists chosen for their experience and expertise.
Learn more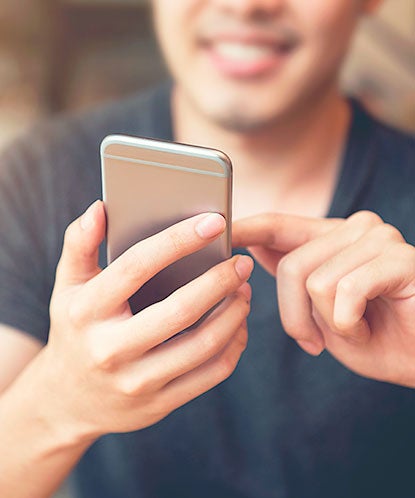 Your policy toolkit.
Footnotes
 Aon Asia Healthcare Trends, Asia Healthcare Trends 2017/18, www.aon.com/apac/study/2018/aon-asia-healthcare-trends.jsp
Willis Towers Watson, Health care benefit costs projected to increase by 7.1% in Asia Pacific in 2020, says Willis Towers Watson, www.willistowerswatson.com/en-SG/News/2019/11/global-health-care-benefit-cost-increases-will-vary-widely-in-2020-says-wtw
Subject to precise terms, conditions and exclusions specified in the policy contract for IncomeShield Standard Plan and riders.
Subject to individual hospital guidelines. Other terms and conditions apply.
Panel means a registered medical practitioner, specialist, hospital or medical institution who is on Income's approved list which can be found here. Our approved list of panel also includes all government restructured hospitals, government specialist centres, government community hospitals and voluntary welfare organisations (VWO) dialysis centres. This approved list may be updated from time to time.
We may apply an additional non-panel payment to the Deluxe Care Rider at the renewal date by giving you at least 30 days' notice. For more details, please refer to the policy document.
The insured child must be aged 18 years or below during the stay in the hospital under the insured child's policy.
Exclusions
There are certain conditions whereby the benefits under this plan will not be payable. You can refer to your policy contract for the precise terms, conditions and exclusions of the plan. The policy contract will be issued when your application is accepted.
Important Notes
IncomeShield Standard Plan is available as a MediSave-approved Integrated Shield Plan for insured who is a Singapore Citizen or a Singapore Permanent Resident. This applies as long as the insured meets the eligibility conditions under MediShield Life. If the insured is a foreigner who has an eligible valid pass with a foreign identification number (FIN), IncomeShield Standard Plan is not available as an Integrated Shield Plan.
This is for general information only. You can find the usual terms and conditions of this plan in the policy conditions. All our products are developed to benefit our customers but not all may be suitable for your specific needs. If you are unsure if this plan is suitable for you, we strongly encourage you to speak to a qualified insurance advisor. Otherwise, you may end up buying a plan that does not meet your expectations or needs. As a result, you may not be able to afford the premiums or get the insurance protection you want. If you find that this plan is not suitable after purchasing it, you may terminate it within the free-look period, and obtain a refund of premiums paid.
This policy is protected under the Policy Owners' Protection Scheme which is administered by the Singapore Deposit Insurance Corporation (SDIC). Coverage for your policy is automatic and no further action is required from you. For more information on the types of benefits that are covered under the scheme as well as the limits of coverage, where applicable, please contact Income or visit the GIA/LIA or SDIC web-sites (www.gia.org.sg  or www.lia.org.sg  or www.sdic.org.sg).
Information is correct as of 5 March 2021.
The best deals. Just for you.
Get advice tailored to your needs.
We are here to help. Leave your contact details below and one of our Income Advisors will reach out to you in 3 working days.