Please note that only ElderShield policyholders may apply for this plan.
Here's what you get with PrimeShield.
Lifetime coverage against severe disability with guaranteed payout for life.

Monthly disability benefit of up to $3,000[1] if you have a severe disability.

Comprehensive benefits such as a lump-sum benefit, dependant care benefit, and get-well benefit or death benefit.

Pay for premiums using up to $600 (per insured person per year) from your MediSave account.
Here's how PrimeShield gives you additional protection.
Monthly disability benefit and Lump-sum benefit upon severe disability
You will receive a monthly disability benefit for life (less any payment under your ElderShield plan) and a one-time lump sum payout equivalent to three times your monthly disability benefit if you are severely disabled.
Dependant care benefit
If your child is under 21 years old and you become severely disabled, we pay an additional 25% of the monthly disability benefit for up to 36 months in your lifetime.
Get-well benefit[2]
You will receive a one-time payout equivalent to three times your monthly disability benefit if you recover from the severe disability.
Death during severe disability[2]
We give a one-time payout equivalent to three times your monthly disability benefit in the event of death while receiving the monthly disability benefit under this policy.
How much you need to pay.
Yearly premiums for PrimeShield are non-guaranteed and may be reviewed from time to time. They are inclusive of GST and are based on your entry age (last birthday).
The payment period will depend on when your plan starts.
| Entry age (last birthday) | Premium payment period |
| --- | --- |
| 41 – 46 | Until the policy anniversary after your 65th birthday |
| 47 – 64 | 20 years |
View PrimeShield 300 premium rates
View PrimeShield 400 premium rates
PrimeShield is only available to Singapore Citizens and Permanent Residents, born in 1979 or earlier, with an existing Basic ElderShield plan.
Here's how PrimeShield works.
PrimeShield provides a monthly disability benefit if you are incapable of performing at least three of the following:
Washing
Dressing
Feeding
Toileting
Mobility
Transferring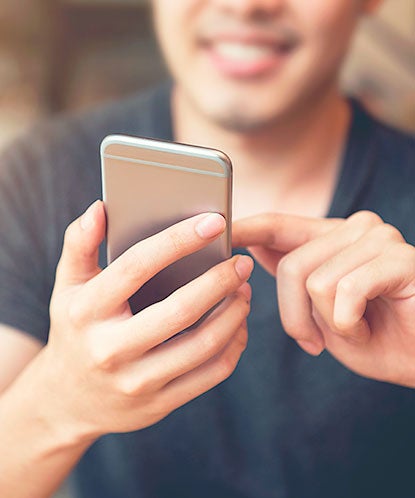 Your policy toolkit.
Policy conditions
Ways to pay for PrimeShield.
Find out how you can make payment for your policy by choosing from the preferred methods below. For other accepted payment modes, you may get in touch with us through your preferred mode of contact at www.income.com.sg/contact-us.
Footnotes
You can purchase PrimeShield at monthly benefit levels from $500 to $3,000. Please refer to the application form for the corresponding premiums and premium terms.
You will only receive either the get-well benefit or the death benefit. This is a one-time lump sum benefit payable per lifetime.
Exclusions
There are certain conditions where the benefits under this plan will not be payable. You can refer to your policy contract for the precise terms, conditions and exclusions of the plan. The policy contract will be issued when your application is accepted.
Important Notes
This is for general information only. You can find the usual terms and conditions of this plan in the policy conditions. All our products are developed to benefit our customers but not all may be suitable for your specific needs. If you are unsure if this plan is suitable for you, we strongly encourage you to speak to a qualified insurance adviser. Otherwise, you may end up buying a plan that does not meet your expectations or needs. As a result, you may not be able to afford the premiums or get the insurance protection you want. If you find that this plan is not suitable after purchasing it, you may terminate it within the free-look period, and obtain a refund of premiums paid.
This policy is protected under the Policy Owners' Protection Scheme which is administered by the Singapore Deposit Insurance Corporation (SDIC). Coverage for your policy is automatic and no further action is required from you. For more information on the types of benefits that are covered under the scheme as well as the limits of coverage, where applicable, please contact Income or visit the GIA/LIA or SDIC websites (www.gia.org.sg or www.lia.org.sg or www.sdic.org.sg).
Information is correct as at 30 October 2023.
The best deals. Just for you.
Get advice tailored to your needs.
We are here to help. Leave your contact details below and one of our Income Advisors will reach out to you in 3 working days.