ElderShield vs CareShield Life: What's The Difference?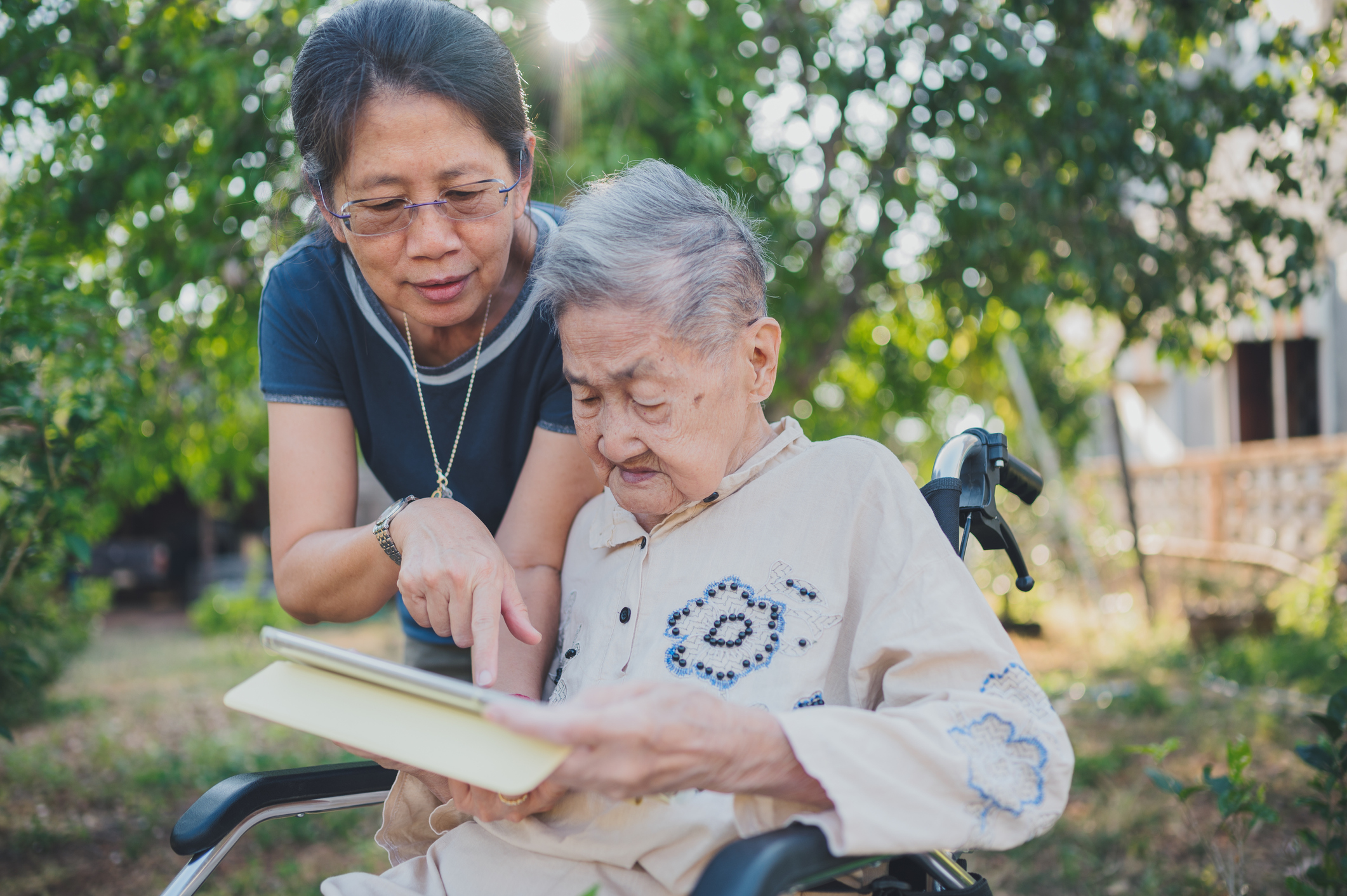 In May 2018, the Ministry of Health (MOH) announced that CareShield Life, a national long-term care insurance scheme, will replace the existing ElderShield scheme from 1 October 2020 for those born in 1980 or later. CareShield Life will work to provide better assurance and protection against Singaporeans' long-term care costs in the event of severe disability.
What is CareShield Life?
Similar to its predecessor, CareShield Life aims to help Singapore Citizens and Permanent Residents (PR) cope with the personal and medical costs that come with severe disability. However, there are key differences between ElderShield and CareShield Life in terms of premiums, payout durations, and eligibility, which we will discuss shortly.
1 October 2020, Singaporeans born between 1980 and 1990 were automatically enrolled into CareShield Life, or upon turning 30, whichever comes later. Even if you have pre-existing medical conditions or disabilities, you'll be covered under CareShield Life, as coverage is compulsory.
If you are born in 1979 or earlier, you can choose to join CareShield Life as long as you are not severely disabled. For those who are born between 1970 and 1979, insured under the ElderShield 400 scheme and not severely disabled, you would have also been automatically covered under CareShield Life from December 2021. You have until 31 December 2023 to opt out if you wish to.
If you are born in 1979 or earlier, we're here to help you understand the differences between the two schemes, so you can make an informed decision about your coverage.
CareShield Life vs ElderShield: What is the Difference?
Now that you know what CareShield Life is about, let's take a look at how it is different from ElderShield.
ElderShield 300/400
CareShield Life
Eligibility
All Singapore Citizens and PRs

Optional as it is an opt-out scheme
Do not cover those who have pre-existing disabilities

Compulsory for those born in 1980 or later, from 1 October 2020 or when turning 30, whichever is later
ElderShield 400 policyholders who were born between 1970 and 1979 and are not severely disabled will be automatically enrolled into CareShield Life from 1 Dec 2021, but may opt out by 31 Dec 2023 if they wish
Optional for all others

Coverage
Severe disability if you are unable to perform at least 3 of the 6 Activities of Daily Living (ADLs)
Monthly Payout

For ElderShield 300: $300/month for up to 60 months
For ElderShield 400: $400/month up to 72 months

Lifetime payouts starting from $600 in 2020
Payout Increment
None
From 2020 to 2025, payouts will increase at 2% per year until age 67 or when a successful claim is made, whichever is earlier. Thereafter, payout increases will be recommended by an independent CareShield Life Council.
Payment using MediSave
Yes
Premium Duration
Payable until age 65
Payable until age 67
Here are some important differences to take note of:
Lifetime Disability Payouts
Lifetime disability payouts is a critical difference between the two options. CareShield Life offers lifetime cash payouts, offering you the assurance of getting lifetime support in case of a severe disability. Additionally, CareShield Life will keep covering you even if you are unable to pay premiums as a result of financial difficulties. This will apply to those qualified for Additional Premium Support who are unable to afford their premiums after premium subsidies and have limited family support.
In contrast, whilst ElderShield allows you to claim at any age, it will only provide disability payouts for up to 5 or 6 years (depending on the specific plan). What happens if you need the same level of medical care and financial support afterwards? Unless you have upgraded your ElderShield coverage, you will struggle to meet medical or caregiving costs after the payout period ends.
Higher payouts that increase per annum
For CareShield Life, Monthly Payouts start at $600/month in 2020 and increase over time at 2% per year from 2020 to 20251. By keeping up with inflation, CareShield Life ensures that the payout amount remains relevant for you and your evolving needs, especially as you age.
On the other hand, under ElderShield 400, you will be eligible to receive a monthly cash payout of $400 for up to 5 or 6 years (depending on the plan) if you become severely disabled, an amount which stays fixed.
Higher premiums that increase1 per annum
On the surface, higher premiums may seem like a downside. However, it's important to remember that CareShield Life offers lifetime disability payouts, compared to the maximum of 72 months of protection offered by ElderShield 400.
To keep up with inflation, premiums will also increase by about 2% every year for the first 5 years of the scheme's implementation from 2020 to 2025. However, the rate of increase may change over time. The Singapore government has set up an independent Council to monitor trends and adjust premium costs as needed.
You can check how much your premiums will cost using CareShield Life's online calculator.
Incentives and premium subsidies
It can be a little off-putting to pay higher premiums, even if it means receiving greater coverage. That's why the government also launched incentives and premium subsidies for Singapore Citizens. If you were born in 1979 or earlier, and join CareShield Life by 31 Dec 2023, you will receive a participation incentive of up to $2,500, spread over the first 10 years of your policy. Merdeka Generation and Pioneer Generation seniors who join CareShield Life by 31 Dec 2023 would receive an additional $1,500 participation incentive, on top of the $2,500 incentive.
Low- to middle-income families may also qualify for means-tested premium subsidies. You can get up to 30% off the base premium depending on your monthly per capita household income (PCHI), annual value of residence, number of properties owned and citizenship status.
Should you switch to CareShield Life?
While CareShield Life has some clear enhancements over ElderShield's existing coverage, the choice to switch depends on your needs and unique circumstances.
If you want a long-term care insurance scheme that provides lifetime basic financial support, just in case the worst happens, consider switching to CareShield Life when you can. It provides more coverage, and your wallet won't feel the pinch as premiums can be fully funded from your MediSave since CareShield Life premiums will be automatically deducted from your MediSave if it has sufficient funds.
Although you can make the switch at any age, it's better to do so while you're younger in age as premiums are lower. Additionally, seniors who want to switch should do so by 31 Dec 2023 to take full advantage of participation incentives.
What about those who upgraded their ElderShield coverage with a private insurance plan? Depending on your plan, you may receive a higher monthly payout and other benefits if you become severely disabled. Check your policy details for your payout details and consider switching to CareShield Life only if it will give you a higher lifetime payout for lower premiums.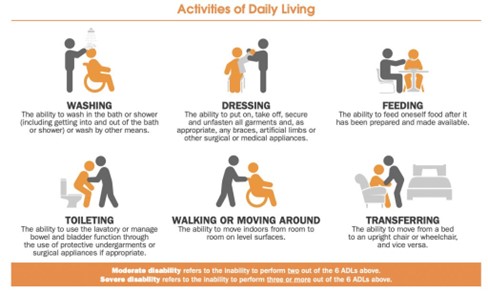 Supplement CareShield Life to cover protection gaps
A notable eligibility criterion for CareShield Life payouts would be the inability to perform 3 out of 6 ADLs (Activities of Daily Living). However, if a person is unable to perform 2 out of 6 ADLs, he/she will not receive any payouts from CareShield Life. Fortunately, gaps like these can be filled by CareShield Life Supplement Plans like Care Secure, which provide enhanced coverage.
Care Secure supplements CareShield Life by ensuring lifetime coverage with monthly disability benefits of up to $5000 if you are disabled2 and cannot perform two or more ADLs. Beyond that, Care Secure offers a range of comprehensive benefits such as support benefit, dependant benefit and death benefit. With the above, you can recover with peace of mind knowing that your basic long-term care needs are taken care of. Above all, Care Secure premiums can be paid using one's MediSave (up to $600 per insured person per year).
Life's circumstances are nearly impossible to predict. It is, however, possible for you make advanced preparation for what's beyond your control. By protecting yourself and your family through proper insurance coverage, you can ease your worries and put your mind to the things you can control, knowing that you and your loved ones are financially equipped to tackle the unexpected.
1Please note that the payouts increase annually until age 67 or when a successful claim is made, whichever is earlier. Beyond 2025, the payout adjustment will be recommended by the Council
2 Moderate disability or moderately disabled means your inability to perform two ADLs, which means requiring significant assistance from another person throughout the entire activity.

Severe disability or severely disabled means your inability to perform at least three ADLs, which means requiring significant assistance from another person throughout the entire activity
This article is meant purely for informational purposes and should not be relied upon as financial advice. The precise terms, conditions and exclusions of any Income products mentioned are specified in their respective policy contracts. For customised advice to suit your specific needs, consult an Income insurance advisor. This advertisement has not been reviewed by the Monetary Authority of Singapore. ​
These policies are protected under the Policy Owners' Protection Scheme which is administered by the Singapore Deposit Insurance Corporation (SDIC). Coverage for your policy is automatic and no further action is required from you. For more information on the types of benefits that are covered under the scheme as well as the limits of coverage, where applicable, please contact Income or visit the GIA/LIA or SDIC websites (www.gia.org.sg or www.lia.org.sg or www.sdic.org. sg).