Guide to COVID-19 Vaccines Available in Singapore
By Josephine Yeo, 02 November 2021
556
EDITOR'S NOTE: This article contains information about the COVID-19 vaccination programme in Singapore and is not meant to be taken as medical advice. Visit vaccine.gov.sg for the latest updates and developments from the government and always consult a medical professional before making any medical decisions.

December 21, 2020 saw the delivery of the Pfizer-BioNTech COVID-19 vaccine to Singapore, the first nation in Asia to receive it. In another first, Singapore also pioneered the approval of Moderna's COVID-19 vaccine in Asia - the second to be approved in the country. On June 2, 2021, Singapore approved the use of the China-made Sinovac COVID-19 vaccine under the Special Access Route (SAR), a day after it gained WHO approval status.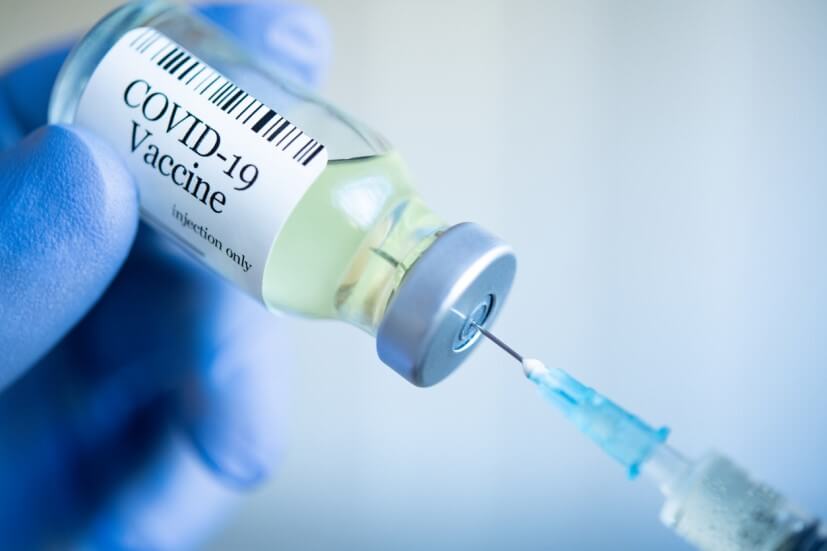 Now that there are three different COVID-19 vaccines available in Singapore, how do they against each other? Here's the low-down on Pfizer-BioNTech, Moderna and Sinovas — from the science behind the vaccines, to their efficacy and dosage — and how you can get vaccinated in Singapore.
How COVID-19 Vaccines Work
Vaccines protect you by teaching your immune system to defend itself against certain diseases. There are currently a few types of vaccines available and approved for use in Singapore.

This includes those with live-attenuated or inactivated viruses, such as the China-made Sinovac COVID-19 vaccine. Then there are also those using Messenger RNA (mRNA), such as the Pfizer-BioNTech — also known as Comirnaty — and Moderna COVID-19 vaccines.

Find out how these different types of vaccines work and how they may differ.
Pfizer-BioNTech / Comirnaty and Moderna: mRNA vaccines

A new type of vaccine, messenger RNA (mRNA) vaccines, work by teaching our cells to make proteins that can trigger the production of antibodies to combat viruses. In the case of COVID, mRNA vaccines leads to the production of harmless 'spike proteins' (S protein) in the body – the same spike-like structure found on the surface of the severe acute respiratory syndrome coronavirus 2 (SARS-CoV-2), the virus that causes COVID-19.

When these protein pieces are made, they will be displayed on the surface of our cells. This sends a warning signal to our immune system that the protein is a foreign object, and our bodies will start to create antibodies to combat the protein, and subsequently, protect us from the real virus.
Sinovac: inactivated virus vaccines

The Sinovac vaccine, on the other hand, uses the more traditional method of inactivated virus cells to trigger an immune response in your body. Inactivated coronavirus cells are essentially dead virus cells that are no longer able to replicate and cause infection, even though their structure - and spike protein - remains intact.

When these are injected into your body, it triggers the production of antibodies to combat the virus, which is recognised by its spike protein. This then primes your immune system to react quickly should it ever have to face a live coronavirus infection. This same method is also used to create vaccines against the likes of flu, measles and Hepatitis A.
Pfizer-BioNTech / Comirnaty Vaccine vs Moderna Vaccine vs Sinovac Vaccine: Key differences

What are the key differences between the three types of vaccines available in Singapore? Besides the technology involved, some common questions include the efficacy of Sinovac versus the mRNA vaccines, or perhaps how many doses are required and the intervals between them.

Here's how they compare.
Pfizer-BioNTech vs Moderna Vaccine vs Sinovac Vaccine
(as of 24 March 2021)

Pfizer-BioNTech

Moderna

Sinovac
Vaccine Type (Technology)
mRNA
mRNA
Inactivated virus

Vaccine Efficacy

95%

94.1%

51%

Number of Doses

2 doses, 2nd after 21 days

2 doses, 2nd after 28 days

2 doses, 2nd after 21 days

Amount of Vaccine Per Dose

30 micrograms

100 micrograms
0.5 milliliters

While the efficacy rate for Sinovac may be lower than the other two mRNA vaccines, it serves as an alternative for those who are allergic to, or unable to receive the Pfizer-BioNTech / Comirnaty and Moderna vaccines due to medical reasons.
Side-Effects for Pfizer-BioNTech / Comirnaty and Moderna vaccines

Both vaccines have triggered a range of short-lived side effects in a large number of recipients. The most common side effects are fatigue, injection site pain, muscle pain, headache, and joint pain. Some people have reported fever.

In rare instances, both vaccines have resulted in a severe reaction known as anaphylaxis, mainly reported by people with a history of severe allergies. There have also been reports of myocarditis or pericarditis happening after vaccination, though these are few and far between. To err on the side of caution, individuals under the age of 30 are advised to avoid any strenuous physical activity for one week after receiving their first and second doses.
Side-Effects for Sinovac vaccines

Commonly reported side effects for the Sinovac vaccine include injection site pain and arm soreness. Other side effects may include side-effects like fatigue, diarrhoea and muscle weakness. Most of these are mild and short-lived.

Check MOH's Health Advisory if you're unsure about whether you should be taking the vaccine. If you wish to receive the Sinovac vaccine, note that it is still being assessed by the Health Sciences Authority and is only available under the Special Access Route (SAR) framework.

Concerned about severe side effects? If you have an Income Enhanced IncomeShield plan, it might reassure you to know that hospitalisation treatment due to COVID-19 vaccination is covered. The COVID-19 vaccination needs to be approved by the Health Sciences Authority (HSA) and administered in Singapore.

Singapore's COVID-19 Vaccine Rollout Plan

The Plan

While healthcare workers have been receiving vaccinations since Dec 2020, Singapore has been progressively expand vaccinations to include other Singaporeans and long-term residents who are medically eligible.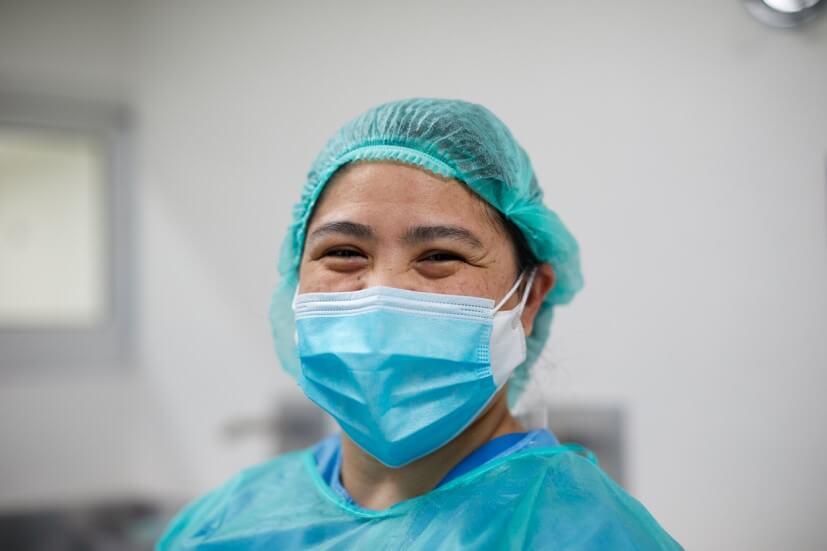 Singaporeans, permanent residents and long-term residents are eligible to receive free COVID-19 vaccinations. This includes those in Singapore on a long-term visit pass, student pass, an employment or S-pass, as well as work permit holders, foreign domestic workers, and those holding a dependant's pass.

Where Can I Get Vaccinated?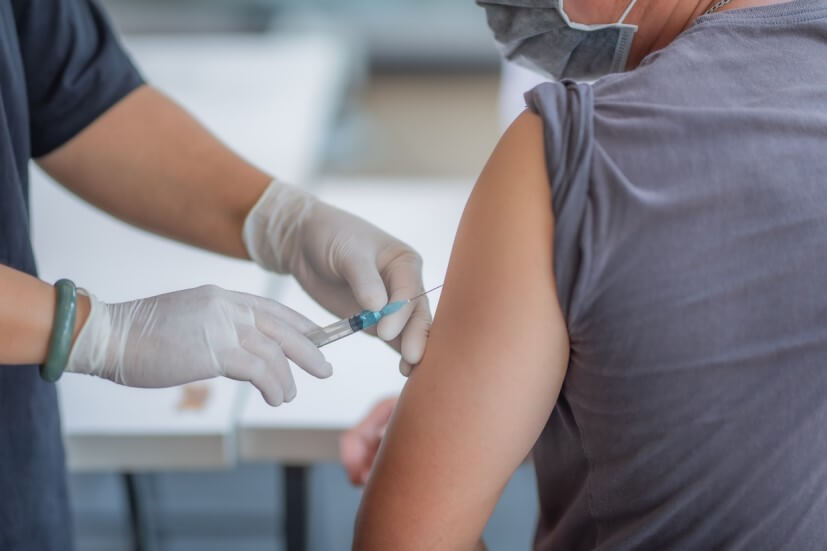 Under the national vaccination program, all Singaporeans, Permanent Residents, and Long-Term Pass holders aged 12 years old and above who have yet to get their first vaccine dose, can now walk into any Vaccination Centre offering the Pfizer-BioNTech / Comirnaty or Moderna vaccine without making an appointment.

Seniors above the age of 60 can also walk into any vaccination centre, polyclinics or participating Public Health Preparedness Clinics (PHPC) to get their first vaccination dose without having to make an appointment. Alternatively, you can also continue to book your appointment at vaccine.gov.sg.

As of 30 October 2021, the Sinovac vaccine is included in the national vaccination programme, where eligible individuals can make appointments, and seniors aged 60 and above can walk in to receive their vaccination at Raffles City Convention Centre.

However, if you were previously rejected from taking the mRNA vaccines due to medical reasons, such as severe allergies, you don't have to pay to get vaccinated with the Sinovac vaccine. More options may also be available by the end of 2021, with Singapore having just signed an advance purchase agreement for the Novavax vaccines.

You will be considered fully vaccinated two weeks after you've gotten the full course of Pfizer-BioNTech / Comirnaty, Moderna or Sinovac vaccines. From 10 August 2021, individuals who have received other vaccines under the WHO Emergency Use Listing, such as AstraZeneca, and Sinopharm, will also be recognised as fully vaccinated two week after they have completed their last dose.
Vaccination becomes the new normal

As of 20 August 2021, 78% of the Singapore population has been vaccinated against COVID-19. With vaccination playing a key role in Singapore's move to become a COVID-19 resilient nation, vaccination-differentiated safe management measures have been introduced as the economy starts to re-open.

Vaccinated individuals are deemed to have better protection against infection and severe symptoms and fully vaccinated individuals can now participate in higher risk activities like dining out, engaging in mask-off indoor fitness activities, and socialising within a larger group of five.

Moderna booster shots are now available for individuals aged 30 and above who have completed their second dose of mRNA vaccine six months ago, or earlier. If you are eligible, you can walk into any of the nine vaccination centres offering the Moderna vaccine without a prior appointment.

Still unvaccinated? You can visit any of the vaccination centres to receive the Pfizer-BioNTech / Comirnaty or Moderna vaccines without booking an appointment. If you have any existing conditions or allergies, consult your doctor or speak with the medical professionals at the vaccination sites before you get vaccinated. For the latest updates on the vaccines available in Singapore, visit vaccine.gov.sg.

Important Notes:
This article is meant purely for informational purposes and should not be relied upon as financial advice. The precise terms, conditions and exclusions of any Income products mentioned are specified in their respective policy contracts. For customised advice to suit your specific needs, consult an Income insurance advisor.

This advertisement has not been reviewed by the Monetary Authority of Singapore.