Protect Your Loved Ones With The Right Family Insurance Policies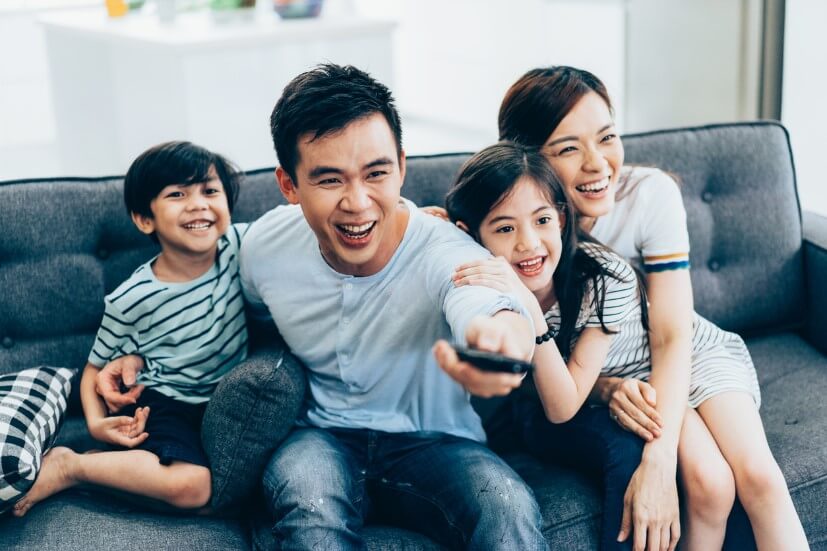 You work hard to achieve your financial goals, clocking in countless of hours in the office to provide for your family and grow your retirement savings, but are you actually doing enough to protect these efforts?

It's often easy to forget about the need to protect your wealth as well when you are preoccupied with taking care of your family's needs and doing your best to build up your retirement nest egg.

Having the right health insurance for your family, in addition to other important policies, will help to ensure you continue to enjoy the fruits of your labour. After all, it only takes one accident or major illness to wipe out all your family's resources.
Insurance Protects Your Family from the Unexpected
It's not easy to accept, but even the young and seemingly healthy are susceptible to life-altering accidents and illnesses.

One TODAY article reported a 60% increase in the diagnosis of skin cancer in patients under 50 and the doubling occurrence of colorectal cancer in patients under 50. While healthy lifestyle habits can help to reduce the risk of such illnesses occurring, one cannot completely guarantee that nothing untoward will happen to them.

To ensure that your family is adequately protected from financial hardship that stem from unforeseen circumstances, the first thing you need to do is evaluate your family's insurance policies.
Review your insurance policies and determine your protection gap
There's a general misconception that having one or more insurance policies means you're fully protected against all unforeseen circumstances. The real question to ask yourself is whether you have sufficient insurance coverage should an accident or serious health issue occur. One way to determine this is to calculate your protection gap.

Determining your protection gap is simpler than you think:
Step 1: Take your annual income and multiply it by nine (in the case of death) or five (in the case of critical illness). This is the amount of resources your family will need to survive without your income in the event that you pass away, or are too ill to work.
Step 2: List and add up your savings, any easily liquidated assets, and your existing protection coverage from insurance policies. This is the sum of funds that will be made available to your family.
Step 3: Subtract the resources needed from the resources available to your family.
If the number you're left with is negative, you've got a gap in your family's protection. This means they won't have sufficient funds to tide them through after your death, or even as you recover from a serious illness.

Read more: What's A Protection Gap & What To Do About It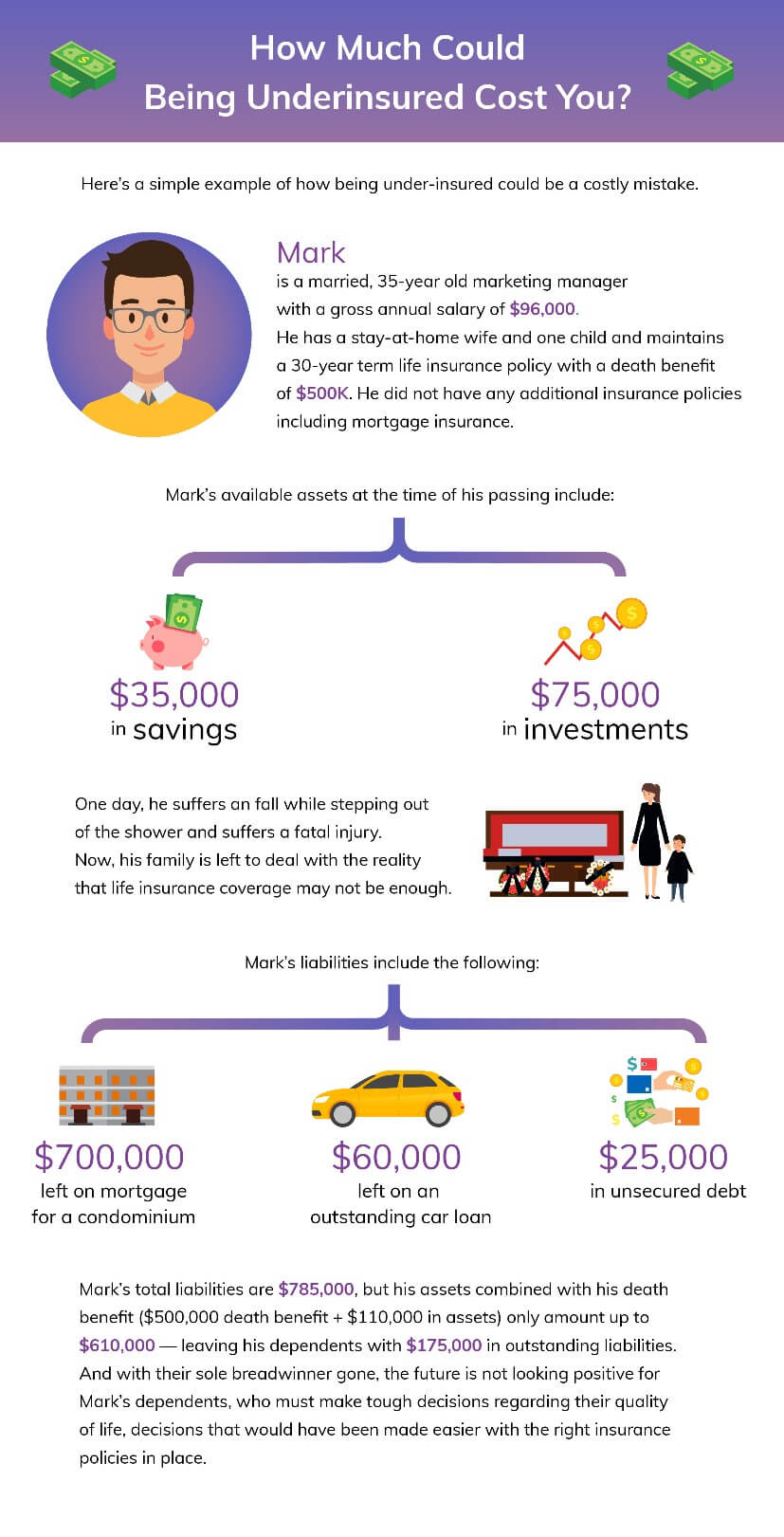 Evaluate your cash flow to free up funds for insurance
Insurance costs money, but it's not something you should scrimp on because your thriftiness may end up costing you much more than you think. If you're unsure of whether you have the financial capacity to enhance the protection of your existing policies, the first step to take is to evaluate your cash flow.

To derive this, subtract all of your monthly expenses (e.g. mortgage, utilities, insurance premiums, etc.) from your take home pay. If your cash flow is truly not sufficient to support the insurance policies that will fill the protection gap, you'll need to evaluate your spending habits and make necessary adjustments such as dining out less or cutting back on that daily cup of Starbucks.
Breaking Down Family Insurance Needs
Here are several types of basic insurance that most families require to protect the family finances from the unforeseen.
Health Insurance
Health insurance provides protection against the cost of medical care (ie. hospital bills) in the event you suffer an injury, illness or disability. In Singapore, everyone has access to basic health insurance through MediShield Life, which provides basic coverage to minimise out-of-pocket costs for large medical bills in B2 and C class wards in public hospitals. It also has an annual claim limit of $100K.

But did you know that you can enhance the coverage provided by MediShield Life by purchasing an Integrated Shield Plan (IP), like Enhanced IncomeShield, from a private insurer? This will cover pre- and post-hospitalisation costs, and allow you to be admitted in A class wards in public hospitals, or private hospitals. Additionally, you will enjoy a higher annual claim limit of up to $1M or more.

Lest you think health insurance is only important for the family breadwinner(s), it's also critical for all dependents in the household, including children and grandparents, to be adequately protected because anyone may require medical care at any point in time which can strain the family finances.
Life Insurance
The primary purpose of life insurance is to give your loved ones financial peace of mind by providing a lump sum payout in the event that you suffer from a critical illness, disability (which might render you unable to work), or pass away.

As parents, having life insurance is crucial to protect your children and their happiness. In the event something happens to one or both parents, the payouts from a life insurance plan would act like a safety net that minimises interruption to your child's happiness in life, and keep life as stable as possible, during what would be a very difficult time.

Depending on how critical the illness or situation is, not having these payouts may mean having to make a choice between necessities and the 'nice-to-have', putting a pause to the things that makes your child happy. These situations may reach far into the future, as the family finances slowly recover or if long term treatment is needed.

There are two main types of life insurance that you should consider:
Term Life Insurance provides insurance protection over a fixed period of time or up to a certain age. Once the policy term expires, your coverage will end. Income's Star Term Protect is an example of this, and coverage can be enhanced further with add-ons like the Total Protect rider, which covers critical illness as well.
Whole Life Insurance provides insurance protection until you pass away or reach 100 years old (depending on the plan). If you choose to terminate the policy before death, you may receive the surrender value of the policy.
Even if your family is a dual-income household, life insurance remains important because the loss of either of you will make it doubly hard for the other to manage the household expenses and maintain your family's standard of living.

For families where one parent stays at home to look after the children or elderly grandparents, it may still be worth considering having both parents covered, as it can be costly to find alternatives such as childcare or helpers.
Critical Illness and Dread Disease Insurance
Health insurance will cover the cost of hospitalisation, surgical procedures and outpatient treatments that are covered in the policy. However, the payout only reimburses you for treatment-related expenses. Critical Illness (CI) insurance is highly recommended for the family breadwinner(s) as it provides a lump sum payout that's not restricted to treatment but upon diagnosis of a critical illness — meaning the cash can be used to cover your daily living expenses as an income replacement during your recovery period.

For selected insurance plans such as a whole life or savings plan, you can also consider adding a Dread Disease Rider. In the event that you are diagnosed with a dread disease (except for angioplasty and other invasive treatment for coronary artery) during the term of the rider, you will be paid the rider's sum assured so you can focus on treatment to get better.

This is a huge benefit, as health insurance alone won't provide the financial support necessary to cover your daily expenses, which will prevent you from dipping into your hard-earned savings.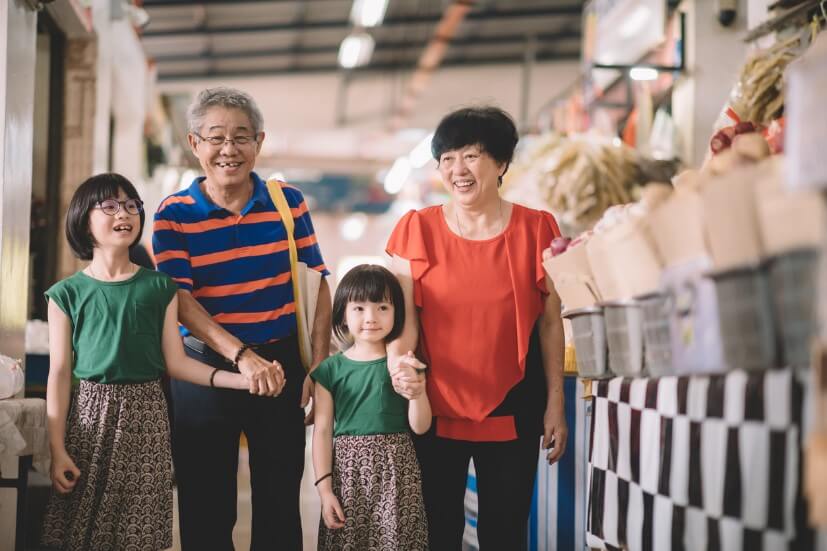 Personal Accident Insurance
Personal accident (PA) insurance, such as Income's PA Assurance, is meant to provide a lump sum payout in the event that you suffer a serious injury, disability or death as the result of an accident, which can help offset some of financial impact from loss of income. This policy also provides coverage for medical expenses as well.

PA policies are especially useful for children and the elderly, as they are more prone to falls.
How Much Would Basic Family Insurance Coverage Cost Me?
The amount of insurance coverage you will need for your family is typically dependent on a variety of factors, such as your profession, liabilities, lifestyle and number of dependents. When selecting insurance policies, it's recommended to spend no more than 10% of your monthly budget on insurance.

Let's look at the basic insurance policies John would need for him and his family, and how much the policies may cost.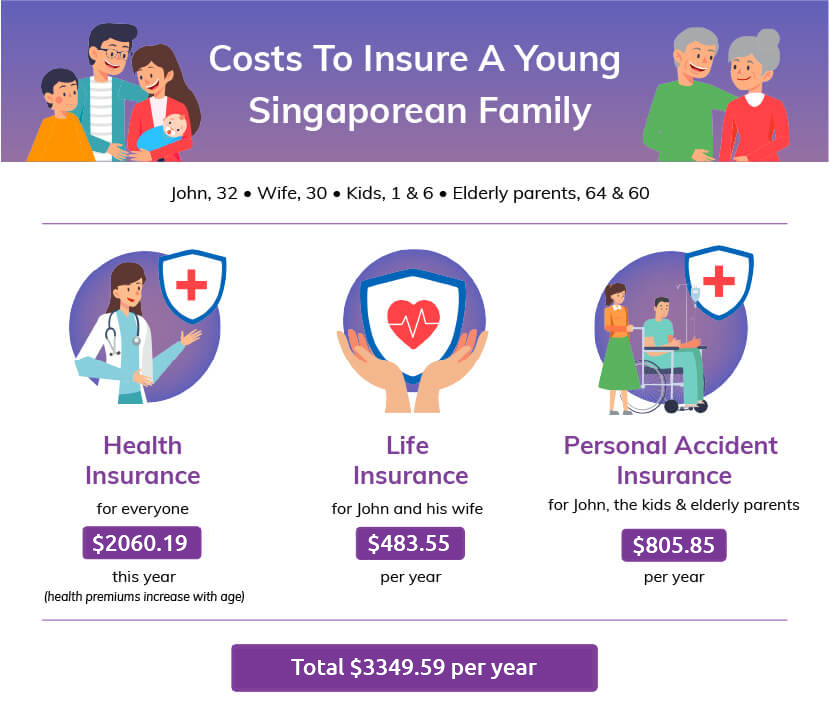 Health Insurance
John pays the premiums for health insurance for himself, his wife, his two kids and his two elderly parents. He chose Enhanced IncomeShield Preferred plans for all, which covers treatment in private hospitals. With part of their premiums payable by MediSave (assuming all members of John's family are Singaporean citizens or PRs and assuming John has sufficient monies in his Medisave account), this is how much John will need to pay in cash for the family's health insurance this year:
John, aged 32 - $0
Wife, aged 30 - $0
Kids, aged 1 and 6 - $0
John's dad, aged 64 - $1267.29
John's mum, aged 60 - $792.90
TOTAL CASH: $2060.19 for this year
(NOTE: Health insurance premiums go up as the insured person ages.)

Get your own quote here.

Life Insurance
Because the family relies on them for their monthly income, John purchased Star Term Protect for him and his wife, for $150,000 sum assured and coverage up to age 64 for death, terminal illness and total and permanent disability. This costs them:
John, aged 32, non-smoker - $276.05/year
Wife, aged 30, non-smoker - $207.50/year
TOTAL: $483.55/year

Get your own quote here.

Personal Accident Insurance
Since he plays soccer on the weekends and to keep his kids safe from accidents and illnesses they might pick up from school, John has PA Assurance with infectious disease coverage for himself and his two kids. This costs $219.03/year for John and $131.41/year per child.

As his parents age, John is also conscious of the fact that they're more prone to falls and may need additional care, so he has SilverCare personal accident insurance plans for them both. Since he got them coverage when they each turned 60 years old, he pays $162/year per parent for the Basic Plan.

TOTAL: $805.85/year
Other Family Insurance Needs To Consider 
Besides the "basics", your family may have other important needs to protect. For instance, couples who are just starting out might need to research home and maternity insurance. For those with bigger households, they might consider car insurance and domestic helper insurance. And of course families who go on holidays regularly will need travel insurance. Here's a quick look: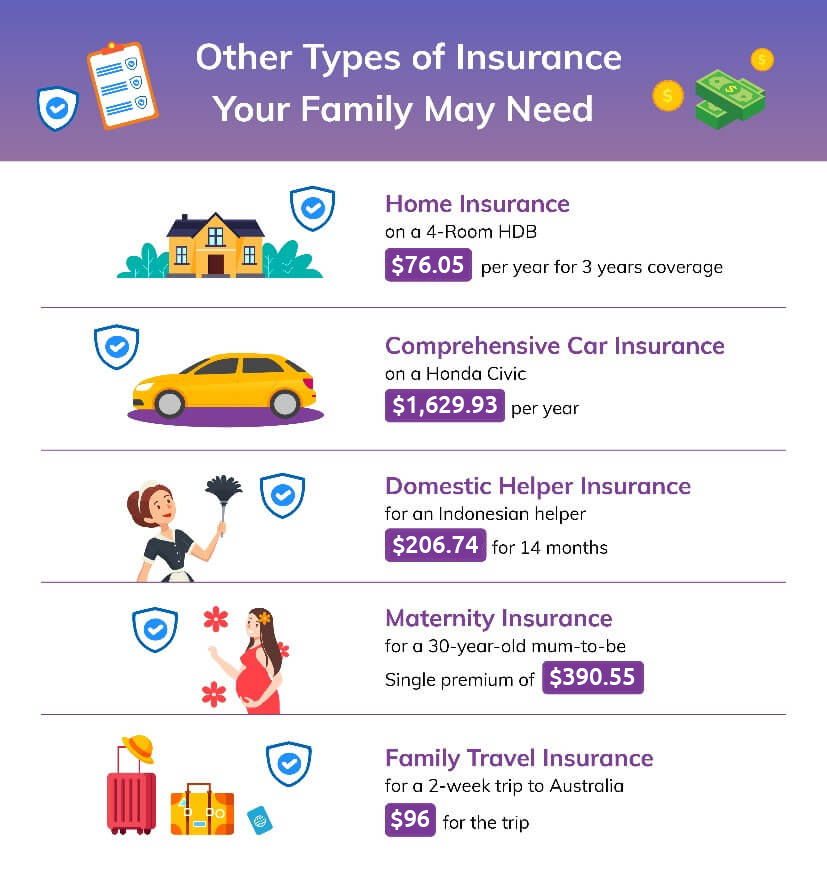 If You Own a Home
You should always insure valuable assets, and chances are — your most valuable asset is your home.

Home Insurance is designed to protect your home contents (e.g. furniture, television, etc.) and cover the cost of renovations in the event that they are damaged by events such as water damage, fire damage, theft, vandalism and other causes outlined in the policy.

Enhanced Home Insurance coverage for a typical 4-room HDB flat would cost $76.05/year, providing:
Up to $100,000 for building repair costs
Up to $60,000 for renovation coverage
Up to $30,000 for the contents of your home
Up to $50,000 for accidents in the home
Get your own quote here.
If You Have a Car
Car insurance is mandatory in Singapore and protects your vehicle against theft or damage from accidents or incidents such as falling debris or vandalism. It also provides liability protection from legal claims in the event that you get into an accident that causes accidental injury, death or damage to property.

Costs for car insurance vary widely, depending on you and your vehicle. To give you some idea, a 30-year-old male driver with a 2020 Honda Civic 1500cc would be looking at $1629.93/year for comprehensive coverage with Income's Drivo Car Insurance.

Get your own quote here.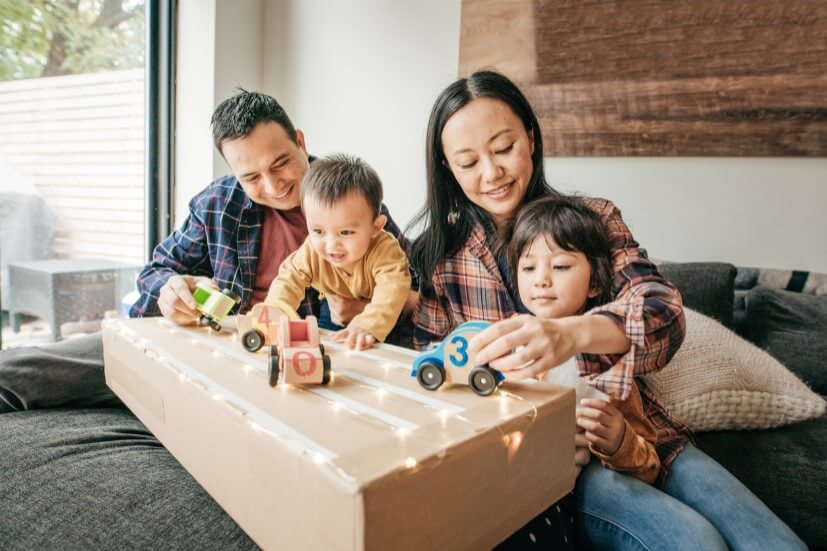 If You Have a Domestic Helper
Much like car insurance, domestic helper insurance is mandatory in Singapore and provides important coverage for your helper against health concerns as well as in case she should inadvertently damage another's property.

Policies can vary in their coverage and price. Assuming your helper is from Indonesia, Income's Domestic Helper insurance standard plan will set you back $206.74 for 14 months of coverage. This plan will provide
$15,000 hospital and surgical expense coverage (required by law)
$60,000 coverage for death or permanent disability due to accident (required by law)
$25,000 personal liability coverage
Get your own quote here.
If You Are Trying to Start a Family
Maternity insurance is meant to provide coverage in the event the mother insured suffers complications during pregnancy, up until birth, which can include abruptio placentae, ectopic pregnancy and stillbirth among other conditions. It is also meant to cover your baby in the event he or she suffers from any congenital illness such as Down's syndrome, or needs additional medical care, due to conditions like severe jaundice.

Income's Maternity 360 is one such plan and would cost a one-time payment of $390.55 for a 30-year-old mum-to-be, with a sum assured of $5,000 for coverage for 3 years.
If You Travel for Work or Leisure
Travel insurance is a must to protect you from travel delays, trip cancellation, missed connections, and late or lost luggage. More importantly, travel insurance provides you with personal accident and medical expense coverage in the event that an accident causes injury, disability or death.

Travel insurance plans aren't just for individual travellers — there are also plans available that can provide protection for families. Family plans are especially valuable for couples with children as they cover children up to the age of 21.

Assuming John wants to take his wife and kids on a two-week trip to Australia, he'll be looking at $285 for Income's Travel Insurance, for a single-trip, Preferred plan with family coverage (before any discounts).

If you're a frequent traveller, you can also consider purchasing annual travel insurance plans instead. Plans that cover pre-existing conditions while you're overseas are also available, and useful for more senior travellers.

Get your own quote here.
Ready to Learn More About How You Can Protect Your Family? 
Having the right family insurance plans is important to ensure that you won't need to sacrifice your hard-earned savings or lifestyle to cover any unexpected expenses.

Keep in mind that the figures provided in this article are general estimates — premiums may vary depending on a variety of factors. To make sure your family insurance needs are met, speak to a financial advisor.

After all, it only takes one unexpected accident or illness for your family to experience economic hardship.
This article is meant purely for informational purposes and should not be relied upon as financial advice. The precise terms, conditions and exclusions of any Income products mentioned are specified in their respective policy contracts. For customised advice to suit your specific needs, consult an Income insurance advisor. This advertisement has not been reviewed by the Monetary Authority of Singapore. ​
These policies are protected under the Policy Owners' Protection Scheme which is administered by the Singapore Deposit Insurance Corporation (SDIC). Coverage for your policy is automatic and no further action is required from you. For more information on the types of benefits that are covered under the scheme as well as the limits of coverage, where applicable, please contact Income or visit the GIA/LIA or SDIC websites (www.gia.org.sg or www.lia.org.sg or www.sdic.org. sg).