Protection for those in their silver years.
Coverage against accidental death or permanent disability due to accident, from as little as 44 cents[1]a day.

Coverage for outpatient and hospitalisation expenses due to accident.

No medical check-ups required when signing up for and renewing SilverCare Insurance.

SilverCare Insurance is renewable for life[2] when the insured signs up between 50 and 75 years old.

Coverage for recovery care such as home modifications to cater for easy mobility and training for the caregiver[3].
Ensure your parents are well protected in their silver years.
Why SilverCare Insurance is beneficial for your parents
As our parents grow older, they become more susceptible to accidents and the road to recovery may take longer than expected. With SilverCare Insurance, you can achieve greater peace of mind knowing that they are well-protected with extensive coverage that includes medical fees, mobility aids, home-care services and rehabilitation expenses incurred due to accident.
Choose from three plan types to best suit your needs.
Entry Age
Yearly premium
Basic Plan
Superior Plan
Prestige Plan
Age 50 to 75 years old
$162.00
$205.20
$313.91
Age 76 years old and above
(For renewal only. The last entry age is 75.)
$264.60
$334.80
$492.74
                                
Entry Age
              
Monthly premium
                                    
Basic Plan
              
Superior Plan
              
Prestige Plan
                                  
Age 50 to 75 years old
            
$14.91
            
$18.79
            
$28.73
                                  
Age 76 years old and above
(For renewal only. The last entry age is 75.)
            
$24.31
            
$30.67
            
$45.15
                    
Premium rates are inclusive of 8% GST, non-guaranteed and may be reviewed from time to time.
Your coverage at a glance.
| | |
| --- | --- |
| Key benefits | Coverage amount under Prestige Plan (Maximum benefits) |
| Permanent disability (in each policy year) | $60,000 |
| Hospitalisation expenses due to accident (for each accident) | $6,000 |
| Outpatient expenses due to accident (in each policy year) | $1,500 |
| Extra medical expenses for burns, broken bones and fractures (for each policy year) | $3,000 |
| Rehabilitation and physiotherapy (up to $100 per visit in each policy year) | $1,000 |
For a more detailed look at what you are covered for, you may view the coverage table and full premium table here.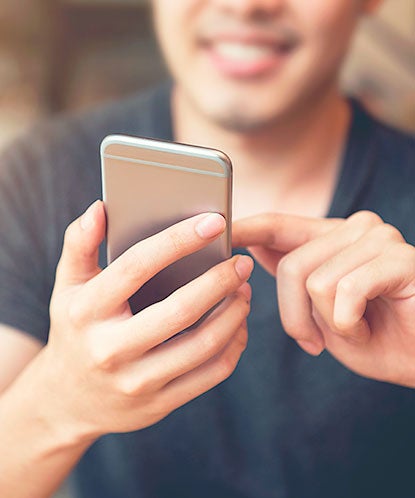 Your policy toolkit.
Ways to pay for SilverCare Insurance.
Find out how you can make payment for your policy by choosing from the preferred methods below. For other accepted payment modes, you may get in touch with us through your preferred mode of contact at www.income.com.sg/contact-us.
Footnotes
This premium rate is applicable for people aged 50 to 75 under Basic Plan who pay on a yearly basis.
The policy will be renewed as long as:
- the eligibility requirements are met
- claims have not reached the lifetime limit allowed for the respective plans
- the full sum insured under the final expenses or permanent disability benefits have not been claimed.
This plan will pay for the training of one caregiver and the training will be conducted by our appointed provider.
Exclusions
There are certain conditions whereby the benefits under this plan will not be payable. You can refer to your policy contract for the precise terms, conditions and exclusions of the plan. The policy contract will be issued when your application is accepted.
Important Notes
This is for general information only. You can find the usual terms and conditions of this plan in the policy conditions. All our products are developed to benefit our customers but not all may be suitable for your specific needs. If you are unsure if this plan is suitable for you, we strongly encourage you to speak to a qualified insurance adviser. Otherwise, you may end up buying a plan that does not meet your expectations or needs. As a result, you may not be able to afford the premiums or get the insurance protection you want. If you find that this plan is not suitable after purchasing it, you may terminate it within the free-look period, and obtain a refund of premiums paid. We may recover from you any expense incurred in underwriting this plan.
This policy is protected under the Policy Owners' Protection Scheme which is administered by the Singapore Deposit Insurance Corporation (SDIC). Coverage for your policy is automatic and no further action is required from you.  For more information on the types of benefits that are covered under the scheme as well as the limits of coverage, where applicable, please contact Income or visit the GIA/LIA or SDIC web-sites (www.gia.org.sg or www.lia.org.sg or www.sdic.org.sg).
Information is correct as at 15 September 2023.
The best deals. Just for you.
Learn more about personal accident insurance.
Get advice tailored to your needs.
We are here to help. Leave your contact details below and one of our Income Advisors will reach out to you in 3 working days.