Enjoy these benefits when you download the BetterHealth app!
24/7 teleconsultation at $0 consultation charges till 31 July 2021. $8 thereafter.

Add up to 3 generations of family member for them to enjoy the same benefits.

Receive medication within 2 hours at just $5[1].

These benefits are exclusively brought to you in collaboration with MHC Asia Group.

Visit any of the 500 panel clinics islandwide, at $12.84 with GST/consultation[2].

First 10,000 eligible sign-ups can enjoy complimentary[3] Personal Accident coverage for 6 months.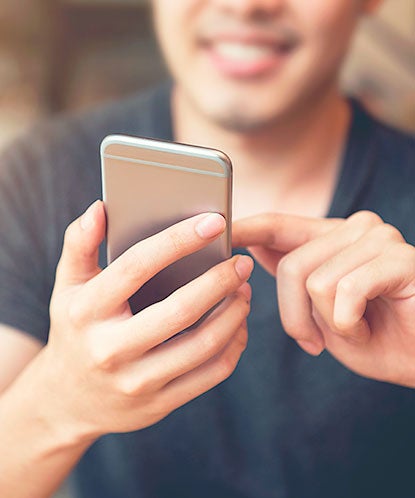 Your policy toolkit.
Eligibility
This Programme is available to the following persons: 
i. Income Policyholders 
ii. Income Employees 
iii. Income Advisors
Users are allowed to add 3 generations to their family tree on the Income x BetterHealth. For example, a user can add his spouse, parents (including parent in-law), children and siblings. Family members who have been added to the family tree are also availed the Programme benefits, and deemed as users of the Programme.
Complimentary 6 months Personal Accident cover:
The user must: 
- hold a valid Singapore identification document such as a Singapore National Registration Identification Card (NRIC), Employment Pass, Work Permit, Long Term Visit Pass or Student Pass;
 - be living or working in Singapore; 
- be between 60 days old and 65 years old; 
- sign up through the BetterHealth App.
Policy conditions
Footnotes
Cost of medication and delivery charge of $5 to be borne by the individual.
For GST-registered panel clinics only. Cost inclusive of 7% GST.
Complimentary Personal Accident coverage is underwritten and issued by Income. Protected up to specified limits by SDIC.
You can refer to the Terms and Conditions of BetterHealth's promotion here.
Information is correct as of 29 April 2021.
The best deals. Just for you.