Healthy child, strong mind: 5 ways parents can encourage active living in your child's daily life
By Laura Naland, 19 July 2017
1783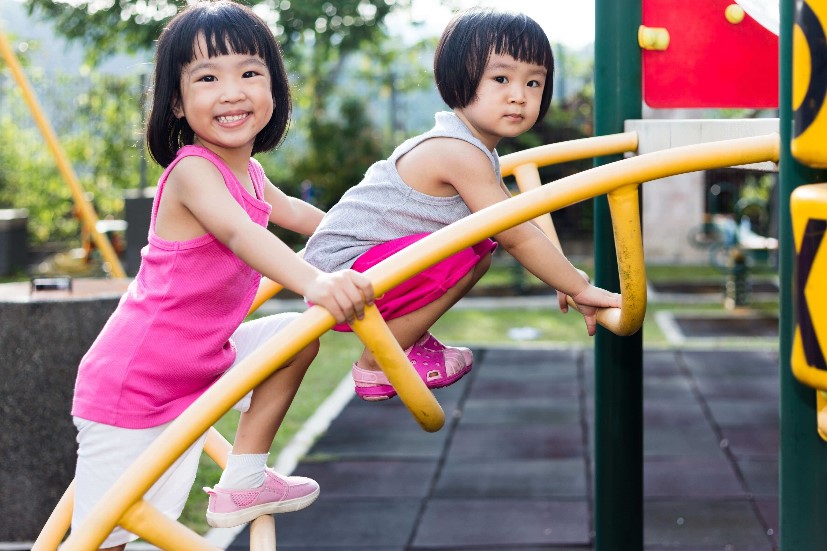 In today's digital era, children are increasingly leading sedentary lifestyles. Watching tv at home and glued to the iPad or mobile phone when their outside, it comes to no surprise that obesity rates among children rose from 10% in 2010 to 12% in 2015 (Source). Singapore also has one of the highest rates of myopia, with 7 in 10 children myopic by the time they finish their studies (Source).

The government has acknowledged the need for active-living and exercise among children, announcing new guidelines earlier this year. The Early Childhood Development (ECDA) stipulated that full-day pre-school programmes must devote at least 1 hour of physical activity every day (Source), double the previous duration of 30 minutes.

To supplement national efforts, here are 5 easy ways you can kick start a healthier lifestyle for your children.
---
1. Turn housework into fun games for your child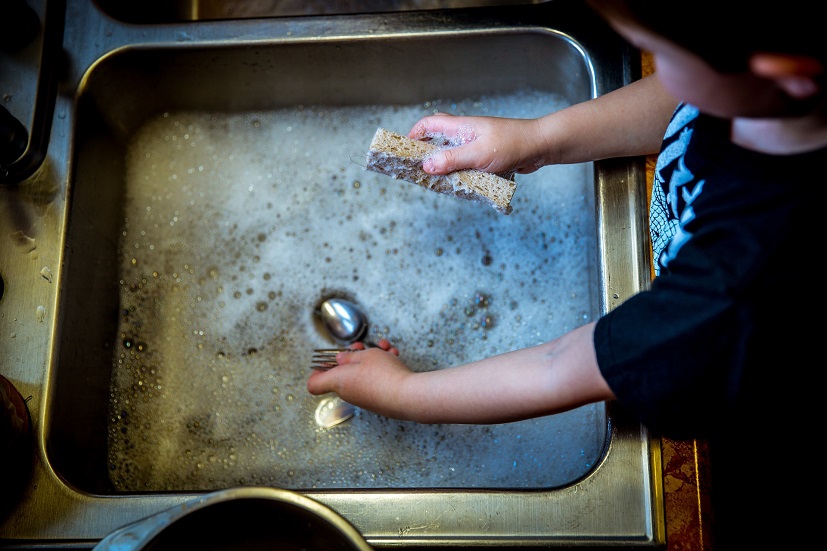 One of the easiest ways to introduce exercise into your daily life is to encourage children to help out with the housework. While doing chores might sound boring, you can inject some fun by changing the work into fun games.

Simple methods to make chores fun:

Timing them: Especially suitable for young kids, start out by helping them complete a job. Simple tasks such as putting all the toys back into the box can be made into a game by seeing how fast the two of you together can clean up. Be sure to record the time and continuously challenging the record to work faster!
Pretend to be an animal: Everyone chooses their own animal and has to complete their chores as this animal. Encourage your child by asking them how their animal would move. A note of caution here - some animals that crawl or are slow might need to be banned. For example, a snake or a sloth may not be as effective in doing housework!

House chores can help children in training their strength, and also builds a good habit of cleaning up after themselves.
---
2. Encourage daily stretching by bringing in animals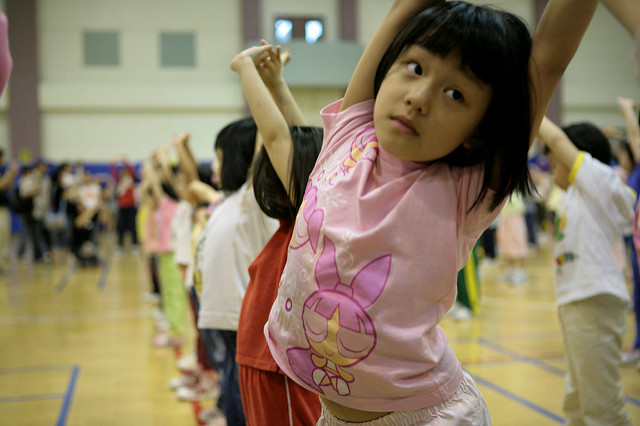 Stretching helps in promoting proper body alignment and better posture. When children start flexibility training from a young age, they may even perform better in future activities such as martial arts, ballet or even soccer.

By instilling proper stretching habit in your young ones, they can continue to practice these exercises as they get older, reducing the risk of injury when they do other sports (Source).

To make it exciting, you can encourage your child to roleplay as an animal. After all, who doesn't like animals!

Bear crawl: walk on your hands and feet. This exercise stretches and strengthens the hamstrings, calves and back.
Elephant swing: stretch your shoulders by hooking your fingers together and letting the arms hang down, mimicking an elephant's trunk.
---
3. No more picky eaters - work up an appetite with engaging sports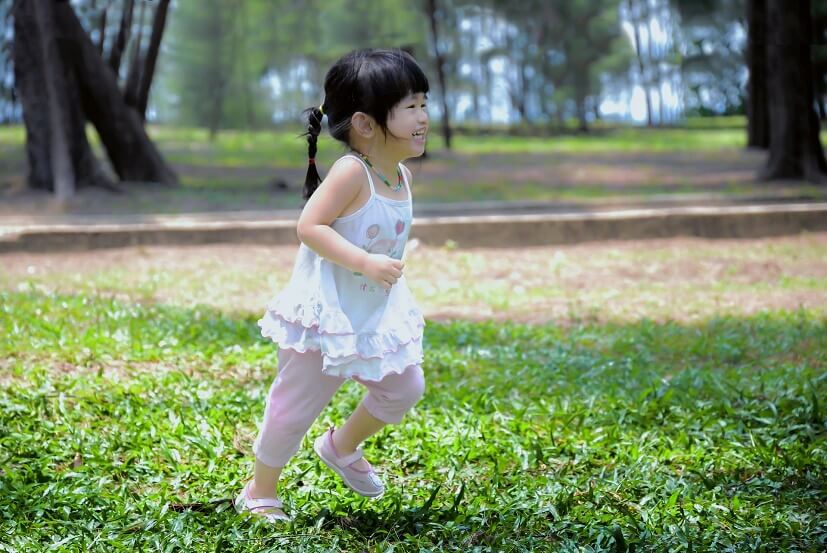 Your digestive system takes in nutrients and eliminates wastes. With all organs requiring nutrients to function, your digestive system is at the heart of many other health conditions (Source). From difficulty concentrating, to catching a cold and even cancer, promoting good digestive health is vital.

Some easy ways to promote a good digestive system:

If your child is a fussy eater, take them out to exercise before the meal and work up an appetite. Regular exercise such as swimming, running or cycling can also double up as cardio training, building up stamina and enhancing the immune system (Source)
After-dinner walk as a family: this simple exercise can also serve as precious family bonding time. Go on a short 10 to 20 minute walk after dinner as a family, talking about what happened during the day or simply enjoying each others' company.
---
4. Keep the imagination going by stimulating creativity through roleplay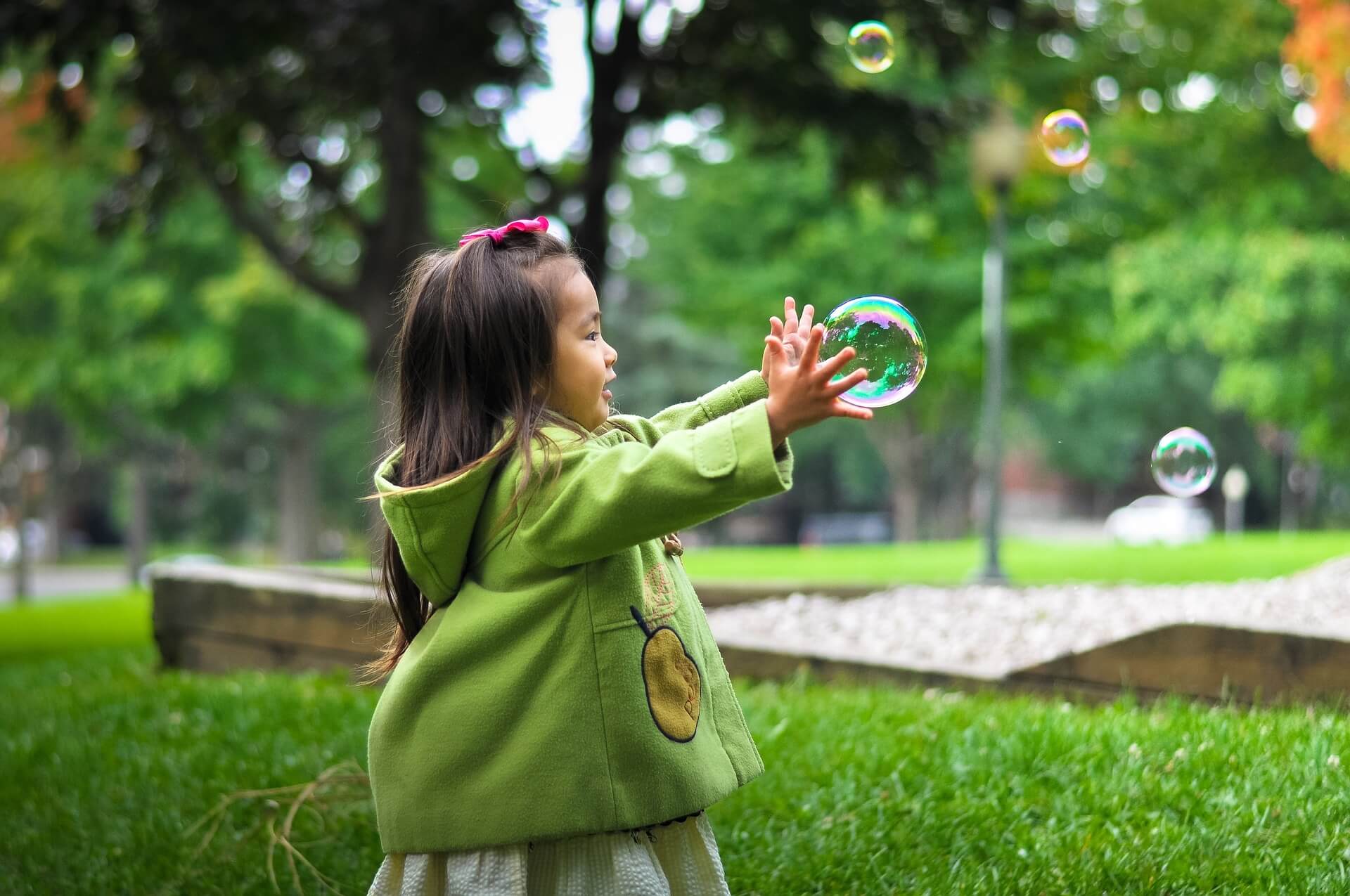 Be it in the comfort of your own house or the playground at the void deck, any activity can be turned into a fun adventure with imagination.

Encourage creativity through roleplaying:
Imagining you're dangling precariously over shark-infested waters as you cross the monkey bars in the playground
Pretending to be a monster as you chase your child around
When it's time for the play room to be cleaned up, hide a treat and pretend its treasure. Now your pirate crew can end playtime with one final activity - treasure hunting!
---

Now that you know what exercises you can do with your child, it is important to know how long they should exercise for. According to Bibi Chia, principal dietitian at Raffles Diabetes & Endocrine Centre, children below the age of 7 be getting up to 3 hours of play a day in a safe environment, while older children should aim for at least 60 minutes of physical activity a day.

Just as exercise and taking care of your health should start from an early age, there are also other areas of planning and protection for your family that you can start early. From education to unforeseen accidents, Income's Gro Junior Saver plan can help you prepare for all the various stages of your child's life. Find out more about the policy today!




Important Notes:
This article is meant purely for informational purposes and should not be relied upon as financial advice. The precise terms, conditions and exclusions of any Income products mentioned are specified in their respective policy contracts. For customised advice to suit your specific needs, consult an Income insurance advisor.

This advertisement has not been reviewed by the Monetary Authority of Singapore.