Childcare in Singapore 2023: Costs, Options and Subsidies for Working Parents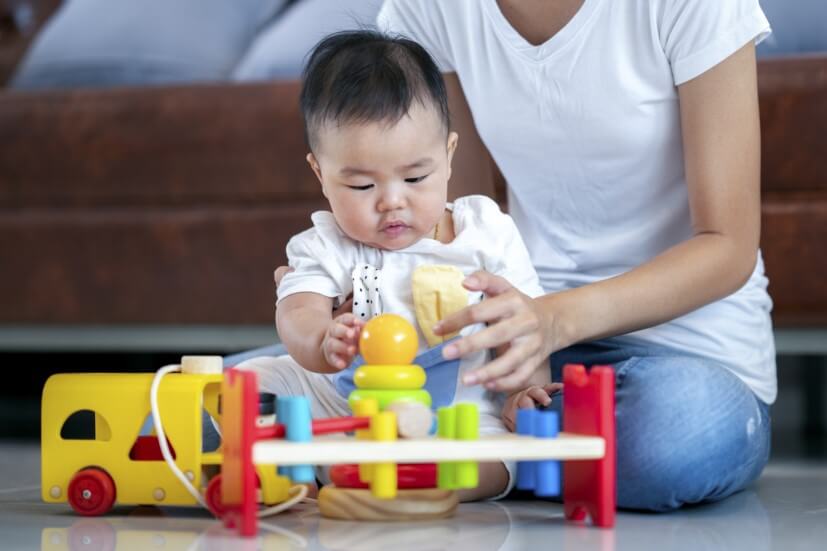 For working parents, finding the best childcare in Singapore is no easy feat. As you pursue your career, you want your child in the care of someone you trust, without going beyond your budget. In this guide, we will help you make the most informed decision about your childcare options, and how much it will cost.
How much does childcare really cost in Singapore?
Childcare costs in Singapore vary depending on what childcare centre you choose, who you ask to care for your child, or what kind of work arrangement you can negotiate. You can pay anywhere from nothing to over $2,000 a month.
Childcare Option
Monthly Fees
Flexible working arrangements
None
Trusted family member
None
Domestic helper
$779.90 - $899.90
Part-time babysitter
$300 - $500
Full-time babysitter
$600 - $1,400
Premium childcare centre
$1,000 - $2,500+
Anchor operator
Up to $720 (full-day childcare)
and $1,275 (full-day infant care)
Partner operator
Up to $800 (full-day childcare)
and $1,400 (full day infant care)
Let's take a closer look at your options, from the cheapest to the most expensive.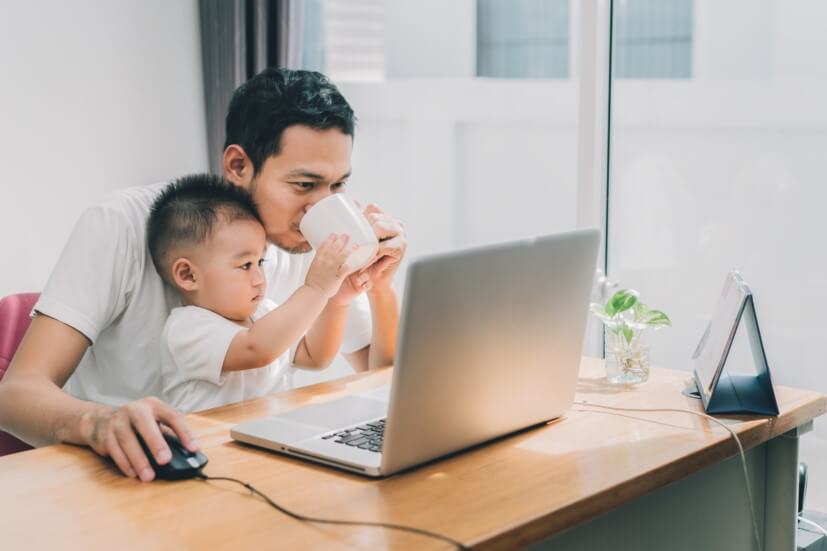 Option 1: Flexible working arrangements
Cost: none

If you'd like to be hands-on with raising your child while saving money on childcare, negotiating for flexible working is your best option, if your job scope allows this.

Flexible working can mean working from home part-time or full-time, or having flexible work hours at the office. Singapore's Circuit Breaker measures in April and May 2020 prove that companies are willing to let their staff work remotely, with some firms looking to hire stay-at-home parents.

Ask your employer for flexible working options or look for an employer that already offers it. If your household budget can handle the variable income, freelancing is an option that gives yourself time to be with your child.
Option 2: A trusted family member
Cost: none

Whether it's your parents, in-laws, or siblings, your child might feel more at ease with a caregiver from the family. Asking a trusted family member to look after your child is a logical solution, but the amount of care they can give depends on your relative's capabilities and schedule. Elderly parents might struggle to meet the needs of an energetic toddler, while younger relatives may not be available full-time because of other obligations in their lives.

This arrangement might be more successful for you and your family if it is done in conjunction with a babysitter or childcare centre.
Option 3: A domestic helper
Monthly cost: $779.90 - $899.90
If you need live-in help, getting a domestic helper specifically for childcare makes sense, especially if you work long hours or have other things to attend to when you get home. However, this option can mean a little more responsibility for you.

Domestic helpers are technically your employees, so you'll need to look after her daily necessities and medical needs. However, you can reduce your financial risk as an employer by insuring your domestic helper with Income's Domestic Helper Insurance, which provides comprehensive yet affordable protection for her. In the event your helper gets hospitalised, the insurance policy has wage compensation of up to $35 for each day your helper is hospitalised (up to 30 days), under the Enhanced plan.

Additionally, there are some up-front fees that come with hiring a new domestic helper through a reputable agency. To save on these fees, you can consider doing a "maid transfer" - a practice where you hire one of the many domestic helpers who are already employed by another household in Singapore, and are looking to transfer to a new household.

After budgeting for the up-front costs, make sure you have enough for your helper's salary and monthly costs. Depending on where she is from, her monthly salary can range from $450 to $570. Note that helpers with years of experience working in Singapore may have a higher asking salary.

You'll also need a budget for her living expenses like food, utilities, and transportation. Our rough calculations show that you'll need around $269.90 for her living expenses.

Finally, there's the monthly maid levy to consider. Since your helper is likely caring for a child under the age of 16, you pay the levy at a $60 concessionary rate.
Factors
Monthly cost
Salary
$450 - $570
Living expenses
​Food and utilities: $150
Public transport for daily errands: $100
Prepaid mobile credit: $19.90
Maid levy
$60 concessionary rate
Total
$779.90 - $899.90
Option 4: A part-time or full-time babysitter
Monthly cost, part time: $300 - $500 (assuming a range of $15 - $35/hour, 20 hours/week)
Monthly cost, full time: $600 - $1,400 (assuming a range of $15 - $35/hour, 40 hours/week)

Hiring a babysitter is a good option if you're uncomfortable with having live-in help, or only need a caregiver during your working hours. Babysitters come in all ages and experience levels, from students hoping to make extra cash to experienced professionals.

You can expect to pay anywhere from $15 - $40 an hour. Babysitter rates in Singapore are highly variable, depending on several factors:
Where you hire your babysitter from. You may be able to negotiate lower rates if you hire the babysitter directly. If you hire a nanny through babysitting agencies like Find a Nanny, Nanny Pro and Baby Carers, you'll have to pay their listed rates.
Where the babysitting takes place. In general, it costs more to have the babysitter come to your home than it does to drop your child off at theirs. Outdoor babysitting also costs more.
Regular services versus ad-hoc services. Ad-hoc services can cost more than booking a babysitter for several months or up to a year.
What time the babysitting takes place. Taking Nanny Pro for instance, babysitting during evenings, weekends, and public holidays can cost up to $40 per hour, while overnight rates can cost up to $45 per hour.
These numbers are just a rough estimate, so make sure you study the fees quote by each babysitting service.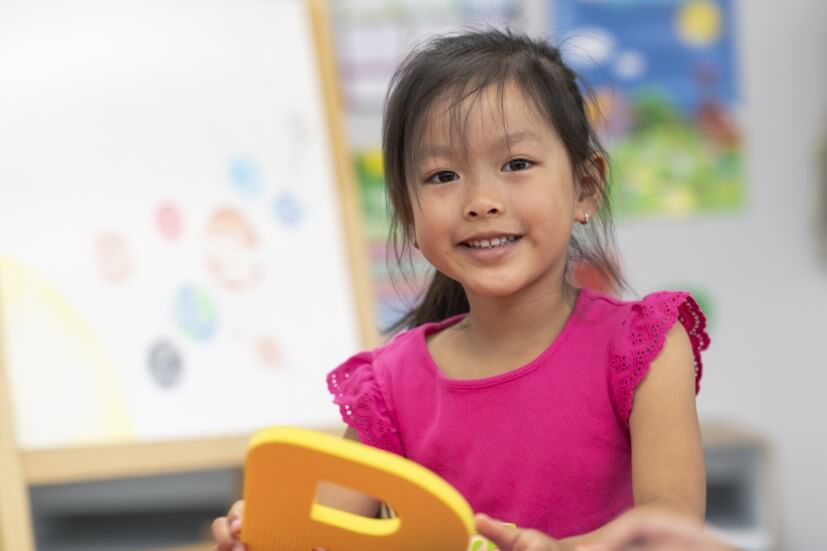 Option 5: Childcare centre
Finally, we have childcare centres, which allow children to experience social development while being minded by trained staff. Most offer structured programmes for children younger than 7, as well as emergency care and before- or after-school care for kids up to the age 14.

There is a wide spectrum of childcare centres for a variety of needs, curriculum preferences, and budgets. Here is what you can expect to pay for each:
Premium childcare centres
Monthly cost: $1,000 - $2,500+

Premium privately-owned childcare centres have a special curriculum designed around a teaching philosophy. Some specialise in bilingual classes, while others offer art, speech, and drama lessons. They also have primary school readiness programmes, and a higher teacher-to-student ratio so your child can get more personalised attention.

All this comes at a premium price that often begins at $1,000 per month.
Anchor operators
Monthly cost: up to $720 (for full-day childcare) - $1,275 (for full-day infant care)

Anchor operators like MY World Preschool and My First Skool are privately-run childcare centres with funding support from the Anchor Operators Scheme. Like premium childcare centres, they have a special curriculum around early childhood education. The key difference is that anchor operators receive funding that keeps their monthly fees capped at $720 for full-day childcare, $1,275 for full-day infant care, and $160 for kindergarten.
Partner operators
Monthly cost: up to $800 (full-day childcare) - $1,400 (full-day infant care)

Similar to anchor operators, partner operators receive funding from the government to keep early childhood education in Singapore affordable. Their fee caps are at $760 for full-day child care and $1,330 for full-day infant care.

Choosing a child care centre with the right fit is important. The Early Childhood Development Agency (ECDA) has a comprehensive listing of child care centres in Singapore to help you choose the right one for you and your family. You can use ECDA's Preschool Search Portal to find a preschool near you.
Subsidies for parents
Don't get disheartened by the high costs of childcare in Singapore as there government subsidies to make childcare more affordable for parents, for all eligible income tiers. As long as your child is a Singapore citizen enrolled at an infant or childcare centre licensed by the ECDA, he or she can qualify for the following subsidies. You can also use ECDA's subsidy calculator to find out the amount of subsidies you may be eligible for.
Preschool subsidy
Institutions
Monthly Benefits per child
Income ceiling
Basic Subsidy
Any ECDA-licensed infant care/child care operator
Up to $600 for full-day infant care or $300 for full-day childcare
None
Additional Childcare Subsidy for working mothers. Non-working mothers under certain circumstances (e.g. looking for a job) may also be eligible, under Special Approval.
Any ECDA-licensed infant care/child care operator
Up to $710 (full-day infant care)
Up to $467 (full-day childcare, aged 18 months to 6 years)
Gross monthly household income of $12,000 and below, or per capita income of $3,000 and below for larger families with at least 3 dependents not earning an incom
For parents who prefer half-day kindergarten services, they may be eligible for the Kindergarten Fee Assistance Scheme (KiFAS), regardless of the mother's working status.
| Preschool subsidy | Institutions | Monthly Benefits per child | Income ceiling |
| --- | --- | --- | --- |
| Kindergarten Fee Assistance Scheme (KiFAS) | For MOE or Anchor Operator kindergartens | Up to $161 | Gross monthly household income of $12,000 and below, or per capita income of $3,000 and below for larger families with at least 3 dependents not earning an income |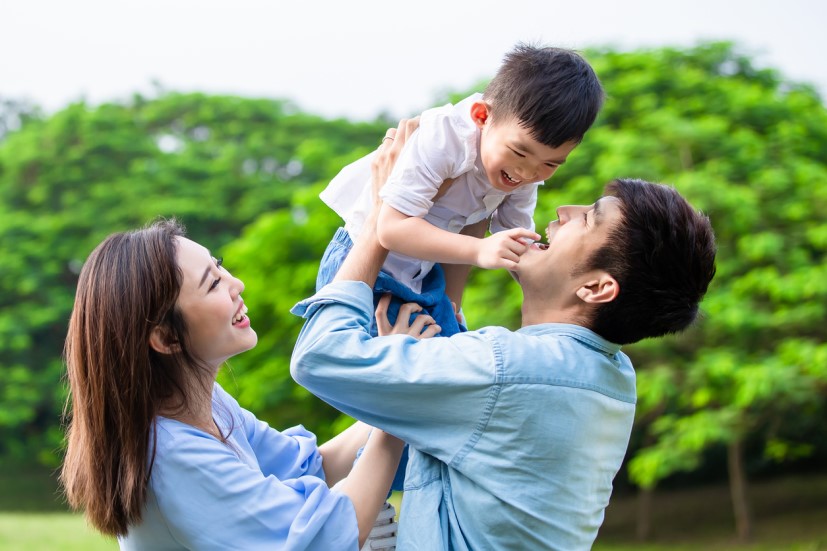 Find an arrangement that works for you and your family
As a parent, you naturally want the best childcare option that meets your child's needs, while allowing you to successfully balance work and motherhood.

While cost is often a deciding factor, you need to consider what else is important to you and your family. The most affordable option means saving money, but it could also mean missing career milestones or straining your relationships with family members. It may be worth paying more for childcare so you can satisfy other needs.

The good news is that as a Singaporean, you are entitled to subsidies that make quality child care more affordable. With some careful budgeting, you will have peace of mind knowing that your child's needs are taken care of while you work.

Whichever you choose, protect your children and give yourself peace of mind with a personal accident plan, like Income's PA Secure. With coverage for 6 infectious diseases (including HFMD and dengue) and the option to add on childcare fee reimbursement should your child be too ill to go to school, the plan offers affordable and essential coverage for kids.

Find out more about how to better protect and plan for your children's future today.
This article is meant purely for informational purposes and should not be relied upon as financial advice. The precise terms, conditions and exclusions of any Income products mentioned are specified in their respective policy contracts. For customised advice to suit your specific needs, consult an Income insurance advisor.