Everything You Need to Know About Nursing Homes in Singapore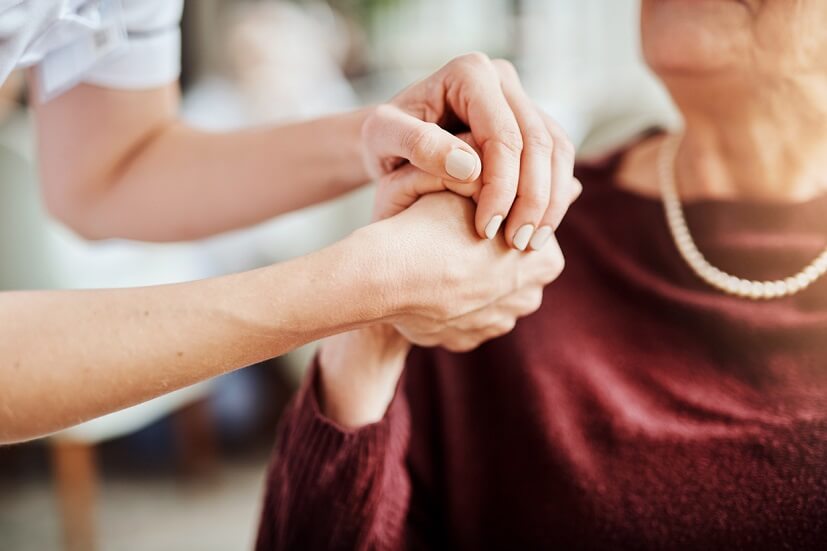 In recent years, Singapore has surpassed Japan in having the largest ageing population in the world with citizens aged above 65 years, with our average life expectancy rising to 84.8 years.

Unfortunately, with that, comes health conditions and disabilities as people grow older. In fact, one in two Singaporeans is at risk of severe disability at the age of 65, and this is defined as the inability to do at least three of the following six activities of daily living:
| | |
| --- | --- |
| Washing | The ability to wash in the bath or shower (including getting into and out of the bath or shower) or wash by other means. |
| Dressing | The ability to put on, take off, secure and unfasten all garments and, as appropriate, any braces, artificial limbs or other surgical or medical appliances. |
| Feeding | The ability to feed oneself food after it has been prepared and made available. |
| Toileting | The ability to use the lavatory or manage bowel and bladder function through the use of protective undergarments or surgical appliances if appropriate. |
| Walking or Moving Around | The ability to move indoors from room to room on level surfaces. |
| Transferring | The ability to move from a bed to an upright chair or wheelchair, and vice versa. |
In such cases, round-the-clock professional nursing care and rehabilitation therapies may be required, and that is where nursing homes come in.
Nursing homes in Singapore
Run by either the private sector or social service agencies (SSAs – previously known as voluntary welfare organisations or VWOs) in Singapore, nursing homes are essentially long-term residential care homes which provide many services to its residents who are unable to be cared for at home by caregivers or service providers including:
Assistance with activities of daily living such as showering, going to the toilet, and eating.
Skilled nursing care and supervision 24/7.
Rehabilitation therapies and programmes to stimulate cognitive functions.
That said, it is important to note that not everyone can be admitted into a nursing home in Singapore. Whether or not an elderly person can enrol in one depends on his or her eligibility. These include:
Being physically or mentally disabled due to an illness.
Facing mobility issues including being wheelchair-reliant or bedbound.
Being unable to be cared for at home by their family or a paid domestic worker and have tried all other care options including daycare and home nursing care, among others.
Some nursing homes also provide seniors with respite care, in cases where caregivers only require short-term services. This is provided the elderly person meets some minimum criteria, like needing moderate-to-high nursing care needs, and already has arrangements for long-term care.

Night respite can also be offered by nursing homes, but specifically to caregivers of persons with dementia with sundowning behaviour (a state of confusion which causes a variety of behaviours which starts in the late afternoon, all the way throughout the night), to allow them the opportunity to take a breather from their night-time caregiving duties.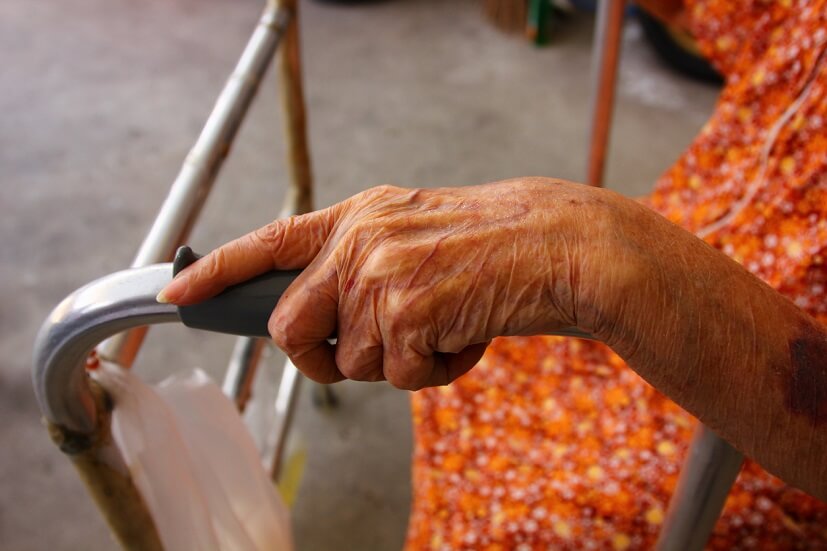 Costs of nursing homes in Singapore
Generally speaking, nursing homes can cost anywhere from $1,200 to about $4,500 per month, depending on the type of bedroom and level of care required, and that's not including the variable charges on special, emergency, or necessary needs. While it can be expensive, subsidies from the Ministry of Health (MOH) can help to offset 10 to 75 per cent of the monthly fees.

There are a few criteria that need to be fulfilled to be eligible for a subsidy on nursing home costs in Singapore such as the following:
The recipient must be a Singapore Citizen or a Permanent Resident.
The recipient must meet the admission criteria.
The recipient has already been receiving care from a MOH-funded service provider.
The subsidised rate is also dependent on the monthly household income of the recipient. For example, citizens with a household income of $800 and below are eligible for a 75% subsidy, while those with a household income of $2,801 and above are not eligible to receive a subsidy from the government.
Choosing a nursing home in Singapore
It is important to ensure that the nursing home you choose to admit your elderly to would not only provide the best care possible but also its livability as this would be a long-term arrangement. It would also put you and your loved ones at ease knowing they are in good hands.

So, before you choose a nursing home, ask yourself (and the nursing homes) these questions:
Is the nursing home easily accessible in terms of location and flexibility in visitation?
Does the nursing home provide a comfortable and conducive environment which will help improve the quality of life for your loved one?
Is the overall noise level of the nursing home tolerable for optimal living comfort?
Is food prepared hygienically at the nursing home and if applicable, whether certain dietary restrictions can be met?
How do the nursing home employees treat their residents and are there enough caretakers for all residents?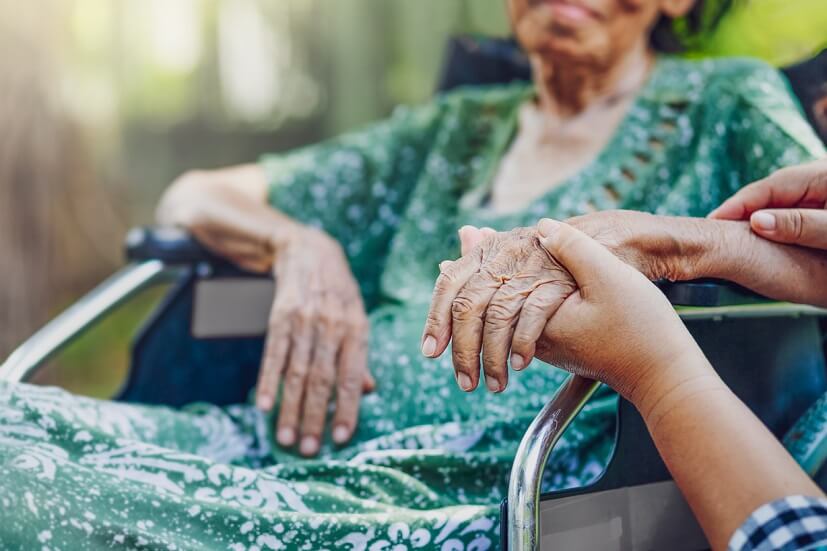 CareShield Life and ElderShield for basic long-term protection against severe disabilities
Even with subsidies from the MOH for nursing homes, there are a lot of out-of-pocket expenses which can burn a huge hole in your pockets, and even more so for long-term care. ElderShield was introduced in 2002 to provide basic financial protection to those who require long-term care, especially in their golden years. CPF members with a MediSave Account will automatically be enrolled in the scheme when they reach 40 years of age unless they opt-out of it.

ElderShield provides its policyholders with a lifetime coverage against severe disabilities and the premiums are paid annually via MediSave until the policy anniversary after your 65th birthday, or when a claim is made. Depending on when a policyholder joined ElderShield and whether they upgraded their cover to Basic ElderShield 400, policyholders will receive the following benefits from ElderShield once they are assessed to be severely disabled:
ElderShield Policy
Monthly Benefit
Payout Period

Basic ElderShield 300

(If you joined before 30 September 2007)

$300
Up to 60 months
(5 years)

Basic ElderShield 400

(If you joined on or after 30 September 2007, or upgraded to ElderShield 400)

$400
Up to 72 months
(6 years)
The good news is that the Government has launched CareShield Life on 1 October 2020, an enhanced national long-term care insurance scheme which aims to provide better protection against the uncertainty of long-term care costs if you were to become severely disabled.

If you are a Singaporean born in 1980 or later, you are automatically covered under CareShield Life from 1 October 2020, or when you turn 30, whichever is later.
If you are a Singaporean born in 1979 or earlier, CareShield Life is optional for you.
For those born between 1970 and 1979, insured under the ElderShield 400, and are not severely disabled, you are automatically enrolled into CareShield Life from 1 December 2021. If you do not wish to remain on CareShield Life, you can opt out by 31 December 2023.
For those not automatically enrolled, not severely disabled and wish to join CareShield Life, you may access the Application to join CareShield Life e-Service (careshieldlife.gov.sg/join) with your Singpass.
Care Secure and PrimeShield
Designed to complement your CareShield Life plan, Income's Care Secure offers enhanced long-term coverage against moderate and severe disabilities with lifetime coverage and comprehensive benefits.
Alternatively, if you are covered on ElderShield, Income's PrimeShield will be an option for you as it offers lifetime coverage against severe disability with a guaranteed payout for life.
You can enjoy the flexibility to use up to $600 from your MediSave account (per insured per calendar year) to pay for your Care Secure or PrimeShield premiums.
Protecting your loved ones further with SilverCare personal accident insurance
SilverCare ensures that your silver years are well protected with extensive coverage against medical fees, mobility aids, home-care services and rehabilitation expenses incurred due to an accident. Furthermore, SilverCare covers the expenses incurred for nursing home services after an accident, but terms and conditions apply.

If you are keen on finding out more about SilverCare and how you can shield you and your loved ones from unplanned medical costs, Income's friendly advisors are happy to answer any of your burning questions and provide you with advice on insurance plans best suited to you and your family. Connect with them today.
This article is meant purely for informational purposes and should not be relied upon as financial advice. The precise terms, conditions and exclusions of any Income products mentioned are specified in their respective policy contracts. For customised advice to suit your specific needs, consult an Income insurance advisor.

This advertisement has not been reviewed by the Monetary Authority of Singapore.