Parent's Guide to Baby Bonus Scheme: Payouts, Eligibility and How to Apply (2023)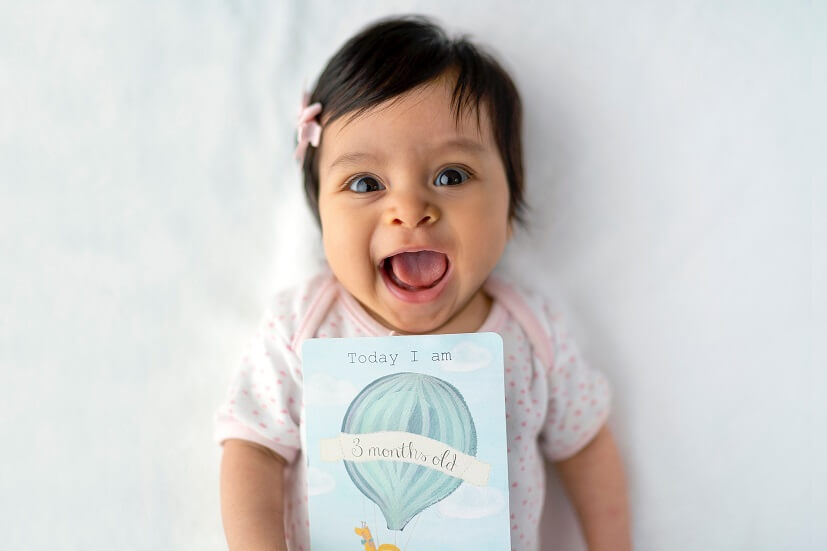 For many young couples in Singapore, starting a family can be a daunting prospect. Not only does it signal a change in life stage for the couple, it also brings emotional, physical and, of course, financial challenges.
Thankfully, parents can receive some financial support through the Government's Baby Bonus Scheme. Depending on your child's eligibility, you could receive Baby Bonus benefits of up to S$20,000 for your first child, comprising a Cash Gift of $11,000, the Child Development Account (CDA) First Step of $5,000, and dollar-for-dollar Government co-matching for each dollar that the parent deposits in the CDA, capped at $4,000.
In this guide to the Baby Bonus Scheme, we will share more on the Baby Bonus benefits, eligibility criteria, as well as how to apply for this scheme.
The Baby Bonus Scheme for 2023 in Singapore
The Baby Bonus Scheme is designed to support couples who have decided to have children by easing their financial load. The scheme is part of the Marriage and Parenthood Package that provides comprehensive support to help couples start and raise families. There are two components under this scheme: the Baby Bonus Cash Gift, and the Child Development Account (CDA).
1. Baby Bonus Cash Gift
The Baby Bonus Cash Gift is exactly that – money that you can use however you like, be it to pay for diapers or save up for the future.
For children born on or after 14 February 2023, you'll receive a total of S$11,000 each for the first and second child, and S$13,000 each for the third and subsequent child.
This will be disbursed in multiple installments over until your child turns six-and-a-half years. Here's when you can expect the Baby Bonus Cash Gift to be credited:
When
Amount of Cash Gift Per Child
For 1st and 2nd Child
For 3rd and Subsequent Child
At birth
S$3,000
S$4,000
Child turns 6 months old
S$1,500
S$2,000
Child turns 12 months old
S$1,500
S$2,000
Child turns 18 months old
S$1,000
S$1,000
Child turns 2 until 6.5 years
+S$400 every 6 months
+S$400 every 6 months
Total
S$11,000
S$13,000
2. Child Development Account (CDA)
The Child Development Account is a special savings account for children that you can use to pay for your child's or his/her siblings' educational and healthcare expenses at Baby Bonus Approved Institutions.
For children born from 14 February 2023, the Government will deposit a CDA First Step grant of S$5,000 once the account has been successfully opened. Following that, the government will match every dollar you deposit into your child's CDA, up to specific maximum co-matching caps, until your child turns 12 years old.
Here's an overview of the CDA benefits that you can look forward to:
Type of CDA benefits
Amount of Benefits Per Child
1st Child
2nd Child
3rd and 4th Child
5th Child or More
Dollar-for-dollar Matching
S$5,000
First Step Grant
Up to S$4,000
Up to S$7,000
Up to S$9,000
Up to S$15,000
Total Maximum Support
Up to S$9,000
Up to S$12,000
Up to S$14,000
Up to S$20,000
It is also worth noting that children of unwed parents who were born after 1 September 2016 are eligible for CDA baby bonus benefits as well.
How much will you receive through the Baby Bonus Scheme?
Depending on the birth order of your child, this is how much you can expect to receive through the Baby Bonus Scheme:
| | | | | |
| --- | --- | --- | --- | --- |
| | 1st Child | 2nd Child | 3rd and 4th Child | 5th Child |
| Baby Bonus Cash Gift | S$11,000 | S$11,000 | S$13,000 | S$13,000 |
| CDA First Step | S$5,000 | S$5,000 | S$5,000 | S$5,000 |
| CDA Dollar-for-dollar Matching | Up to S$4,000 | Up to S$7,000 | Up to S$9,000 | Up to S$15,000 |
| Total | Up to S$20,000 | Up to S$23,000 | Up to S$27,000 | Up to S$33,000 |
What are the eligibility criteria for the Baby Bonus Scheme?
You can use the Eligibility Check Tool on the Baby Bonus website to check your child's eligibility for the scheme.
How to register for the Baby Bonus Scheme
Applying for the Baby Bonus Scheme is a straightforward process. Here's how to do it:
Step 1: Prepare the necessary documents
You will be asked to upload some documents when you apply in the Baby Bonus Scheme. Make sure you have the following paperwork ready:
A valid marriage certificate
Bank Account Holder's account details for the cash gift
Personal particulars of the Bank Account Holder and CDA Trustee, if they are not the child's parent
Your child's birth certificate (only if your child was born overseas)
Step 2: Enroll in the Baby Bonus Scheme
You can start enrolling for the Baby Bonus Scheme as early as 8 weeks before your due date. The enrolment form can be completed online. You can also update your application or check on your application status here.
Step 3: Register your baby's birth
Once your baby's birth is registered, a CDA will be automatically opened within 3-5 working days with the bank of your choice. The CDA First Step Grant will then be deposited within the subsequent 2 weeks. It's that simple!
If you need help, you can call the Baby Bonus hotline at 1800 253 7707. You can also check your Baby Bonus payments and update details such as your CDA bank and CDA trustee online.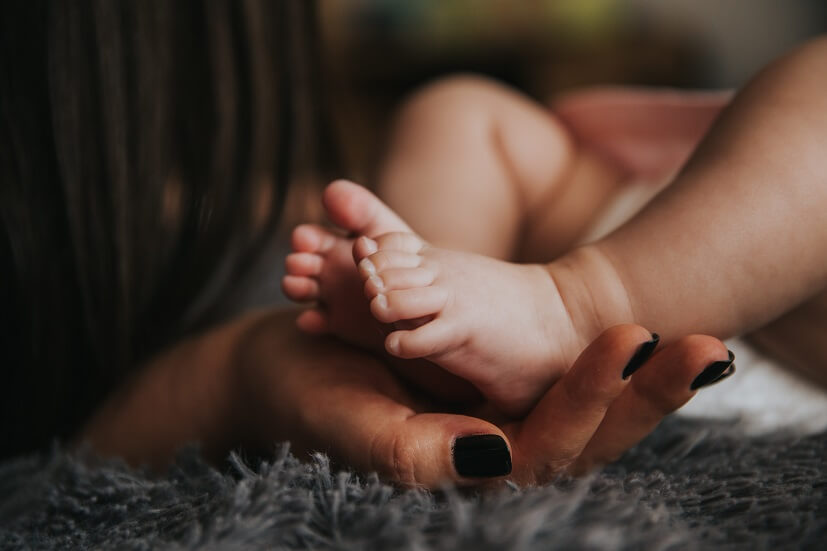 How to use your CDA funds
Now that you know how much your child will be getting, the natural questions that follow are: what exactly can we use the CDA funds for and how can we best utilise it? Some of the answers might surprise you!
Do note that CDA funds can only be used at Baby Bonus Approved Institutions.
Childcare and Preschool Education
While Government subsidies are available to offset preschool fees, it is still worthwhile for parents to top up their children's CDA and use it to pay for the out-of-pocket fees after subsidies. After all, you'd technically only be paying half the fees since the government matches your CDA contributions dollar-for-dollar, up to the co-matching cap for each birth order.
Special Needs
This extends to early intervention programmes and special education schools. You can also tap on CDA funds to purchase assistive technology devices that your child might need. These include items ranging from hearing aids to mobility aids such as crutches and wheelchairs.
Insurance Coverage
You may utilise the CDA to pay MediShield Life premiums for your child. This is a basic health insurance scheme that provides Singapore Citizens and Permanent Residents with universal and lifelong protection against large hospital bills, as well as selected costly outpatient treatments such as dialysis and cancer treatments. You may also utilise the CDA to purchase a MediSave-approved private Integrated Shield Plan for additional protection.
All Singaporean Citizen newborns qualify for the MediSave Grant for Newborns of $4,000. Most parents use their child's MediSave to pay for the premiums, but did you know that while funds in the CDA only earn up to 2% per annum, your child's MediSave account accrues an interest of up to 5%. In other words, you should save their MediSave funds and tap on their CDA funds instead!
Remember to check with your insurer before making your application, as not all plans can be paid for using your child's CDA.
Medical Expenses
Did you know your child's hospital and outpatient expenses can also be paid using their CDA? Of course, if you have already purchased health insurance that covers hospitalisation, you won't have to worry too much.
Still, every child catches the occasional flu bug or two, and even the healthiest child needs their vaccinations. Again, why not use CDA instead of MediSave to pay for these?
Other Healthcare-related Purchases
Perhaps the least expected way of using CDA funds is to purchase items such as health supplements and spectacles for your child! Be sure to find out which pharmacies and optical shops are Baby Bonus Approved Institutions first.
The above tips should help you maximise the funds in your child's CDA. But don't worry, even if you don't use up all the funds, they won't go to waste.
Funds not used by the end of the year that your child turns 12 years old will be transferred to your child's Post-Secondary Education Account (PSEA), subject to a cap.
Parents who have not saved up to the CDA Government co-matching cap can continue to contribute to the PSEA and receive the Government's matching grant until the cap is reached, or when the child turns 18 years old, whichever is earlier. Eventually, PSEA will be closed around the middle of the year your child turns 31 years old. Any unused funds in the PSEA will be transferred to your child's CPF Ordinary Account. You can also opt to transfer the balance to his or her sibling's existing PSEA.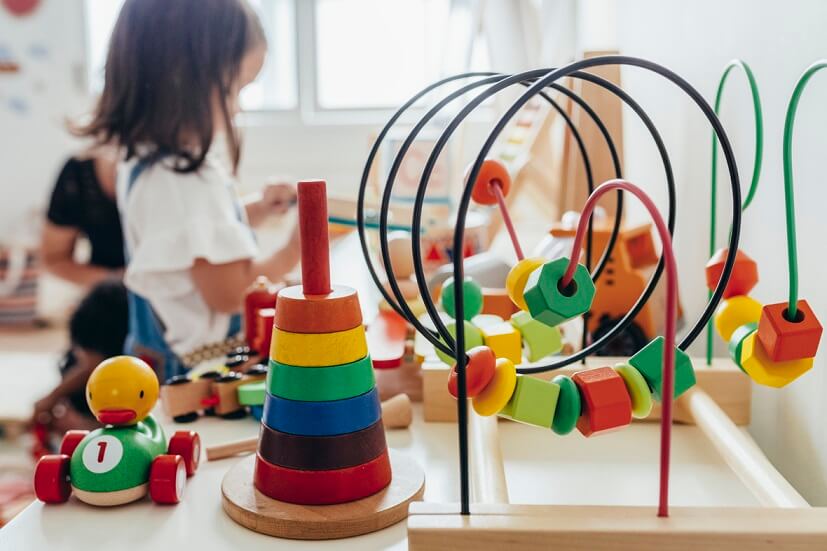 Other ways to alleviate the cost of having a child
Here are some other ways to defray the cost of raising a child in Singapore besides relying on the Baby Bonus payouts from the Baby Bonus Scheme.
Before your child is born, you can use the MediSave maternity package to offset expenses such as prenatal consultations, scans, medications and delivery expenses.
After your child is born and gets older, you may have to hire a domestic helper or send them to child care if both parents are working. Both of these options cost money, but fortunately, you can apply for child care subsidies by the Singapore Government to lighten the financial burden.
Parents, especially working mothers, can also benefit from various tax reliefs and rebates such as the Grandparent Caregiver Relief and Foreign Domestic Worker Levy Relief.
Alternatively, if your parents are retired but still active, you may wish to seek their help to care for your children. This could be a good way for your parents to have a meaningful retirement.
Are you planning for future expenses such as your child's university fund? You can consider getting a savings or investment plan now to ease your financial load in the future.
If you're a mum- or dad-to-be, learn more or chat with an advisor on how to reconfigure your finances to suit your growing family today.
This article is meant purely for informational purposes and should not be relied upon as financial advice. The precise terms, conditions and exclusions of any Income products mentioned are specified in their respective policy contracts. For customised advice to suit your specific needs, consult an Income insurance advisor. This advertisement has not been reviewed by the Monetary Authority of Singapore. ​
These policies are protected under the Policy Owners' Protection Scheme which is administered by the Singapore Deposit Insurance Corporation (SDIC). Coverage for your policy is automatic and no further action is required from you. For more information on the types of benefits that are covered under the scheme as well as the limits of coverage, where applicable, please contact Income or visit the GIA/LIA or SDIC websites (www.gia.org.sg or www.lia.org.sg or www.sdic.org. sg).