Hiring a Domestic Helper in Singapore: A Guide to Costs, Salary & Benefits
By Joanne Poh, 19 October 2020
20245
Whether you're a single working professional or a member of the sandwich generation caring for two generations, hiring a domestic helper in Singapore is a big boon for the household. Full-time live-in help has many far-reaching benefits. Their salaries are more affordable than a part-time helper or babysitter. Having someone do the cooking, cleaning and chores also means more quality time with your family.

However, hiring a foreign domestic worker (FDW) comes with responsibilities and costs beyond her monthly salary. Take a few minutes to understand the fees and responsibilities you need to handle as her employer, as well as some tips to ensure a smooth working relationship with her.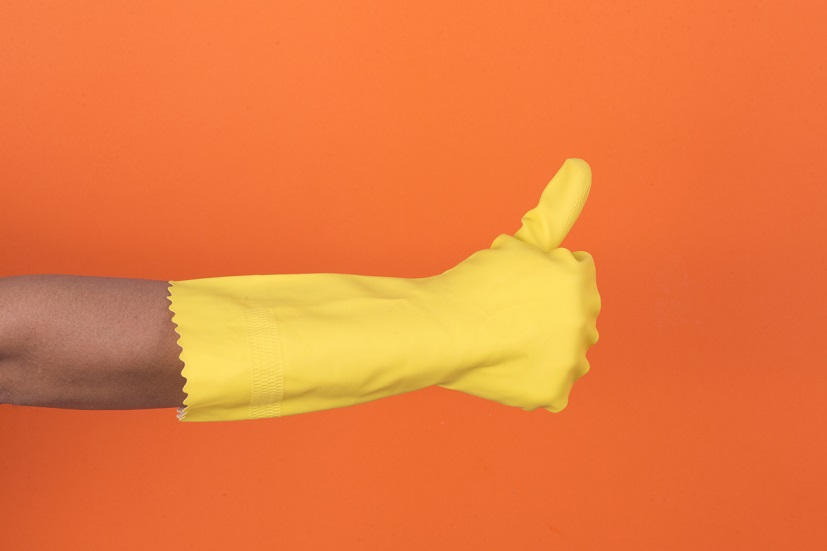 One-off costs to hiring domestic help
The first decision you need to make is whether you want to hire a domestic helper through an agency or through a maid transfer. Maid employment agencies screen potential FDWs carefully, help you find the right one based on your requirements, handle their work permit application, and pay for their airfare to Singapore. Some even go the extra mile to provide training and follow-up services.

Of course, these conveniences come at a price. Maid agencies charge a one-time fee that ranges from $1,000 to $3,000. Some households save on these fees by opting for a maid transfer. This is where you ask friends or family to refer you to a domestic helper already working for a household in Singapore, and who is looking to transfer to a new one.

Besides the agency fee, there are other up-front fees you need to prepare for:
| Types of Fees | Maid Agency One-Off Costs | Maid Transfer One-Off Costs |
| --- | --- | --- |
| Agency fee | $1,000 - $3,000 | none |
| Work permit application | $35 | $35 |
| Work permit issuance | $35 | $35 |
| Settling-in programme (for new helpers) | $75 | none |
| Security bond | $5,000 | $5,000 |
| Income Domestic Helper Insurance | $260 (Standard Plan, 26 months) | $260 (Standard Plan, 26 months) |
| Total One-Off Fees | $6,405 - $8,405 | $5,330 |

Work permit application or renewal
Applying or renewing maid permits can be done by the maid agency or by yourself. Either way, you need to pay $35 when you submit the application and another $35 when the pass is issued.

Settling-in programme
If your domestic helper is working in Singapore for the first time, she needs to go through a compulsory Settling-in Programme (SIP). This will help her adjust to life in Singapore and give her an idea of what working here will be like. Topics include an introduction to Singapore, conditions of employment, and home safety.

The SIP costs $75 and is paid for by the helper's employer. If your domestic helper is coming from another household in Singapore, there is no need for her to go through the SIP.

Security bond
As an employer, you need to pay the MOM a security bond of $5,000 for every domestic helper you hire. This bond is your guarantee to the government that you will not be breaking any laws related to her employment. Once your helper's work permit has been cancelled and has returned home, without breaching any of the security bond conditions, you'll receive the bond amount.

You can handle the bond yourself using a banker's guarantee, but it can also come in the form of an insurance guarantee from your domestic helper insurance plan.

Maid insurance
Finally, you are required by the MOM to provide your domestic helper with medical and personal accident insurance. Your helper must be covered for at least $15,000 a year for inpatient care and day surgery, and a sum assured of at least $60,000 per year in case of unexpected events that cause permanent injury or death.

Income's Domestic Helper Insurance provides these basic benefits, plus additional protection. You can add on a MOM security bond protector to the plan, which limits your liability to just $250 instead of $5,000, if you do not cause the breach of the bond. The plan also gives you the flexibility to top up hospital and surgical expenses and claim compensation if your helper is hospitalised.

The Standard Plan costs around $260 for 26-month coverage.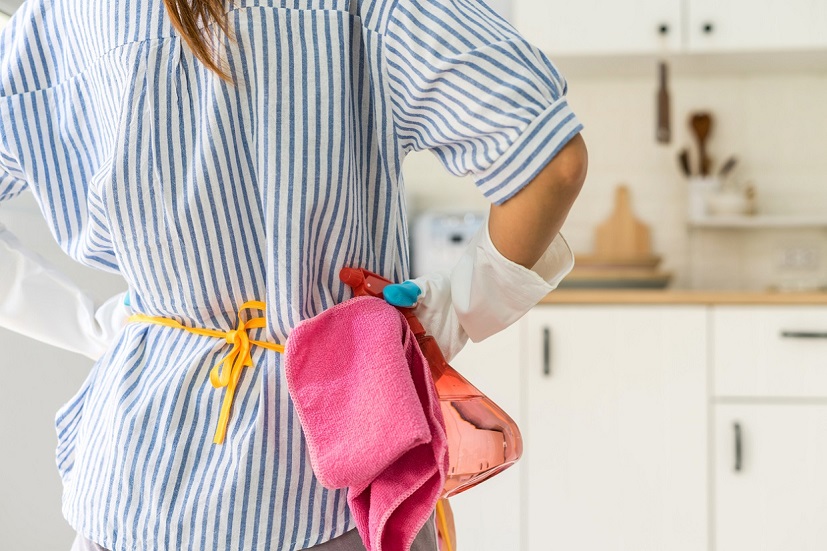 Domestic helper salaries, levies, and other monthly costs
After taking care of the one-off costs, ensure that there's room in your monthly budget for your helper's salary, living expenses, and maid levy. Here is a rough estimate for how much you should pay:
Type of Expense
Monthly Amount
(without Levy Concession)
Monthly Amount
(with Levy Concession)
Salary
$497 - $590
$497 - $590
Maid Levy
$300
$60
Living Expenses
$250
$250
Total Monthly Expenses
$1,047 - $1,140
$807 - $900
Domestic Helper Salaries in Singapore
How much do Singapore domestic helper salaries cost? Singapore does not have a minimum wage set for FWDs, which makes setting salary expectations a little tricky. One guideline you can follow is the minimum wage set by your helper's home country (Source: CNA).
| Country | Minimum Monthly Salary |
| --- | --- |
| Philippines | $570 |
| Myanmar | $450 |
| Indonesia | $550 |
| Sri Lanka | $497 |

Take note that these figures are just the minimum monthly salary. You can expect to pay more for FDWs with years of experience in Singapore, or who have specialised experience taking care of babies, people with disabilities, or the elderly. According to HelperChoice, the average monthly salary of a FDW is around $597.

Offering a fair salary is necessary for securing your helper's loyalty and her motivation. Whatever salary you both agree upon, you must declare this to the Ministry of Manpower (MOM) and pay her this amount every month. It's illegal to deduct her salary under a private agreement, and you will need to obtain her written consent and inform MOM of any salary changes.

Maid Levies
In addition to the salary, you also need to pay a monthly maid levy to the MOM. This costs $300 a month for your first FDW, and $450 for subsequent FDWs. But if you are hiring a helper to take care of a child younger than 16 years old, an elderly relative at least 67 years old, or a disabled relative, there's good news. You can qualify for a levy concession that lowers the fee to $60 per month.

It's important to pay your monthly levy on time. Otherwise, you risk facing these penalties:
Late payment penalty of 2% per month or $20, whichever is higher;
Revocation of your FDW's Work Permit;
A ban from applying for or issuing a new Work Permit;
A ban from renewing an existing Work Permit; or
Legal action to recover the unpaid levy.
Living Expenses
Hiring a domestic helper also means being responsible for supporting her. Other than paying her salary, you will have to foot the bill for her living expenses.

Her food is the first thing you should account for. Your helper deserves to eat as well as anyone else in your household, so you will have to budget a similar amount as you do for each person living at home. Public transportation and her mobile phone credit are other expenses you need to cover, especially if you expect her to run errands like buying groceries and fetching the kids to and from school.

Finally, having a domestic helper means one more adult to your household, which will increase your utility expenses. You also need to make room for her in the house, so she and your family have some privacy.

Here's a rough estimate of how much you should set aside for your helper's living expenses:
| Living Expense | Monthly Cost |
| --- | --- |
| Food and utilities | $150 |
| Public transport for daily errands | $100 |
| Mobile credit | $19.90 |
| Total | $269.90 |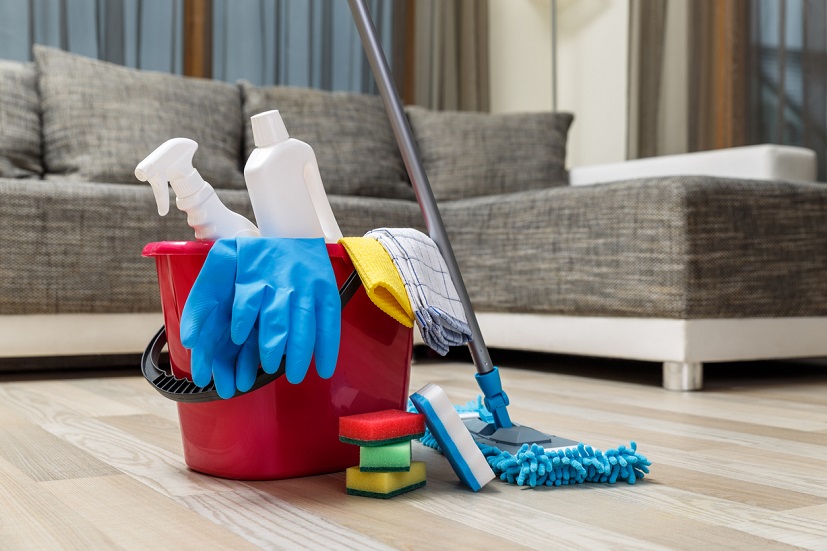 How to treat a maid well and have a good working relationship
To get the best work from your domestic helper, treat her well and create a mutual understanding of how to live together harmoniously. Here are some tips to having a good relationship with your helper.

Be clear about expectations
The first step is to be clear about expectations and needs. If you were an employee, how would you like your boss to communicate your responsibilities with you? With this in mind, explain your needs and her responsibilities when it comes to caring for your family.

For example, if you would like her to avoid parenting your child, let her know up-front. Little things like taking her to the supermarket to show her some of your family's favourite items, showing her how you like your clothes ironed, and familiarising her with your daily schedules will also help immensely.

Build trust and rapport
A working relationship founded on mutual trust and understanding will enhance the quality of daily communication with your helper. You can build up trust and rapport with your helper through simple actions like getting to know her, both at home and beyond.

You can also make simple gestures on special occasions such as her birthday. Little acts of gesture like a simple present, an extra day off, or angbao can go a long way. Consider including her in family outings and get to understand each other better through such interactions to build a stronger working relationship.

Encourage communication, not fear
Your helper comes from a different culture and background, and her lifestyle and communication habits probably differ from yours. So, give her some time to settle into the new environment. Let her know that you are open to listening to her questions and doubts. Be patient when she makes mistakes, talk to her tactfully, and offer suggestions on how she can do the tasks better the next time.

Accommodate her emotional needs
It's important to make space for your helper's emotional needs. On top of providing her salary, you can reward your helper when she does well. She may be missing her loved ones back home, so let her know that you understand and care about her well-being. Let her speak to her family regularly so that she feels connected to them. This will improve her emotional well-being, which will positively affect how she feels and acts in your home.

Hiring a helper is a responsibility
Inviting a stranger to share your home is not to be taken lightly, yet domestic helpers are indispensable to households already stretched by demands on their time. Welcoming a domestic helper into your home means time savings and other intangible benefits that contribute to a happier household.

Having a domestic helper is also a responsibility. Just as she takes care of your family's well-being, so do you need to take care of hers. Take the time and effort to communicate with her goes a long way in ensuring a good working relationship. Providing her with privacy, adequate living expenses, and protection through domestic helper insurance helps bring out the best work from her.

Find out more about Income's Domestic Helper Insurance for your added peace of mind today.
Important Notes:
This article is meant purely for informational purposes and should not be relied upon as financial advice. The precise terms, conditions and exclusions of any Income products mentioned are specified in their respective policy contracts. For customised advice to suit your specific needs, consult an Income insurance advisor.

This advertisement has not been reviewed by the Monetary Authority of Singapore.