How I Ensure My Child Has The Best Opportunities for His Dreams
By Jenn Lee, 24 August 2018
4375
All parents want to give the best to their children, so long as it is within their means. My husband and I are no exception. Yet, we know we cannot hold his hand forever, so we taught AJ, our son, 3 life lessons which we think could equip him to pursue his dreams.

1. Teaching AJ that Working Hard is Important

Piano - We sent AJ for a group music appreciation class at 2.5 years old, and were told by the teacher that he should be 'upgraded' to individual piano lesson since he was progressing a lot faster than his peers – we did that.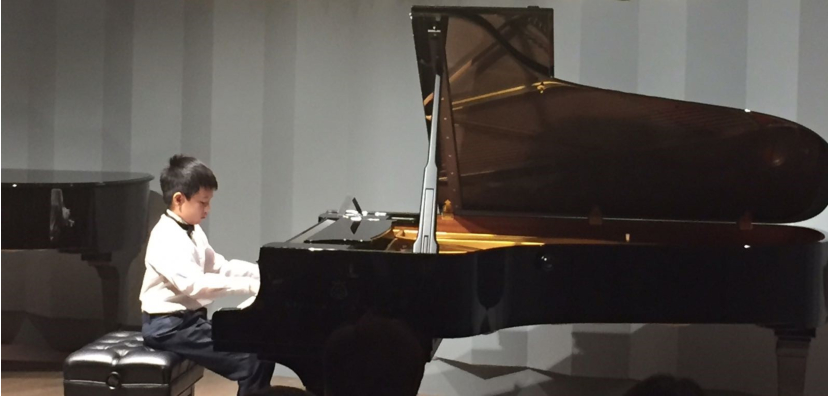 Since then, AJ has achieved ABRSM Grade 8 in Distinction at age 8 and has also completed Diploma in Music Recital (Trinity College London) at age 11. All these achievements are only possible with dedicated music teachers that he has had along the way, hours of practice daily, amongst other opportunities we try to create for him such as, learning from various maestros in masterclasses and attending various concerts to appreciate other musicians.

On one hand we strived to provide an environment for him to grow, on the other hand, we make sure AJ understands that talent is his gift, but talent without hard work will not get him far. Being a child, there were definitely moments he got frustrated, or would rather play with his friends over practising piano – these are moments when we made sure AJ understood the importance of hard work, even in moments when he did not want to.

School - AJ got into MOE's Gifted Education Programme (GEP). In GEP, children are challenged to go beyond their knowledge and learn new concepts. AJ was constantly challenged – he was no longer top of the class, he had to invest his time and energy into understanding complex concepts, and he no longer learnt everything easily. It was in GEP that AJ learnt the virtue of perseverance. He had to persevere through the uncertainty, ride with it and be aware with the fact that he no longer knew everything.

AJ was given opportunities to participate in Olympiad competitions. With these competitions, it also meant more extended classes and outside school hours training. This meant putting hours of practices on those Olympiad questions, which in turn rewarded AJ various Gold awards in those competitions. 'No Pain, No Gain', AJ understands this.
2. Ensuring He has Adequate Rest

There is no doubt that his daily schedule is packed, but we, as parents, do try to help him to offload some stress whenever we can. I emphasis a lot on sleep because, when we sleep, our body repairs itself, we fall sick less often. What's more, growing up children need more hours of sleep than adults. Even at the age 12 now, we still ensure AJ goes to bed before 9pm to allow him to have at least 9 to 9.5 hours of sleep.

We also teach AJ that it is important to be aware when he is reaching his limit. If he has a long day at school, we teach him to have emotional awareness of his own wellbeing. He knows that he can always let us know when he needs a break, and that taking a break is okay. As the Chinese saying goes - 休息是为了走更长的路, "a rest is only the first step of a longer journey ahead."

3. Despite How High You might Go, Stay Grounded

We also like to visit countries where AJ could get some cultural exposure. Places like cultural villages, museums and historical sites are top of the list.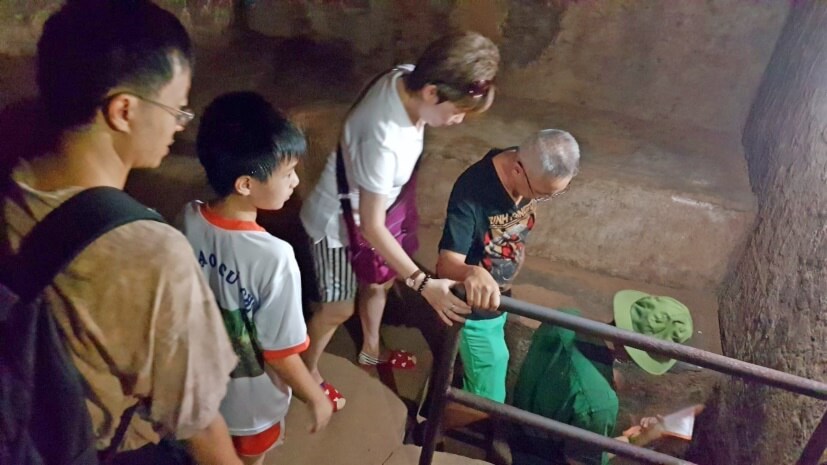 Recently, when we visited Saigon, we shared with him the history of Vietnam War and the consequences of it. In the museums, he saw disturbing photos; in the Cu-Chi secret tunnels, he had the chance to walk into the low and narrow tunnel to have a taste of how the Vietnamese must have felt. These experiences build up a child's character. Through these trips, we hope that AJ will grow up to be more resilient, humble and appreciative of what he has.

4. Planning Ahead

There is no doubt that expenses on AJ's enrichment classes and music lessons are high. We didn't send him for tuition for all his academic subjects, except weaker subject like Chinese. By focusing on AJ's key academic needs and gift in music, we strive to balance our finances which we think will do AJ a lot of good in the future too.

As AJ is our only child, we certainly do not wish to burden him financially when we get old. We hope he could pursue his dreams, whichever they may be, without us having to tie him down. We take care of our physical and mental health by eating well, exercising regularly and managing our stress levels. We also ensure that we have adequate health insurance coverage – in the event of any unfortunate accident or illness, we'll be covered by insurance and AJ will not need to bear the hefty costs of hospitalisation and medical treatment.

We also ensure that we have our retirement well planned out with an annuity plan that will take care of our monthly expenses. This will allow AJ to pursue his dreams with no baggage, and any contribution AJ chooses to give us will be a bonus.

We are also exploring policies that have a lump sum payout as it would be useful if we need to take longer oversea trips in the future, or if AJ decides to live overseas. We do not want to become a crucial deciding factor on whether he should live abroad, if that is what he wants. If we take up the lump sum policy, we will have the option to visit him frequently.

While we are still healthy, it is essential for us to start thinking and planning for our golden age now. We ensure that AJ is well-prepared for the future by teaching him the above lessons. After all, freeing him from the burden of having to take care of us is a way we show our love for him too.





Important Notes:
This article is meant purely for informational purposes and should not be relied upon as financial advice. The precise terms, conditions and exclusions of any Income products mentioned are specified in their respective policy contracts. For customised advice to suit your specific needs, consult an Income insurance advisor.

This advertisement has not been reviewed by the Monetary Authority of Singapore.