Status of Leisure Travel from Singapore Explained
Since April last year, Singapore's borders have been closed to leisure travel to help prevent the transmission of COVID-19 from travellers coming into the country. At the same time, many governments around the world closed their borders too.

With Singapore now introducing the Vaccinated Travel Lane (VTL) scheme, where vaccinated travellers can enjoy quarantine-free travel between Singapore and several countries, many are hopeful that we can travel freely again. Itching to go on your next overseas adventure? Read on to find out more about the status of leisure travel in Singapore.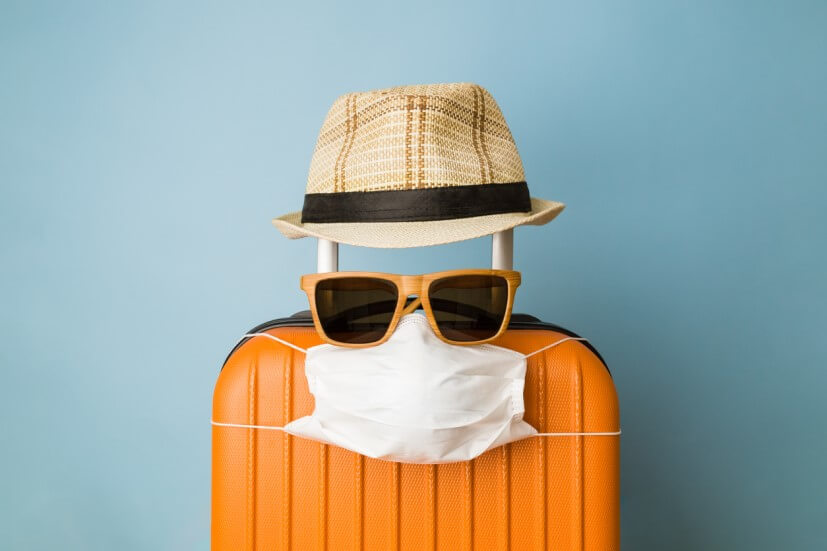 The status of travel from Singapore
While Singapore has lifted border restrictions for inbound visitors and business travellers from certain countries. According to announcements made by the government, and the Immigration & Checkpoint Authority (ICA), there are 3 types of travel arrangements from Singapore that allow outbound travel.

Travel Lanes
Singapore has established a two-way quarantine-free travel arrangement with multiple countries. Under this scheme, travellers will not need to obtain specific approval to leave Singapore. However, some destination countries/regions do have requirements imposed on travellers departing from Singapore, so it is best to check with the latest advisories and authorities of the intended destination.

Reciprocal Green Lane (RGL)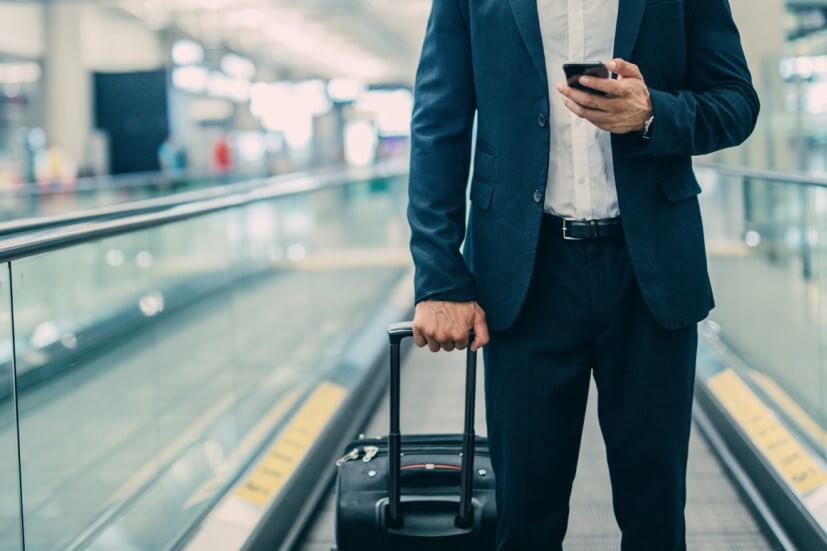 According to ICA, the Reciprocal Green Lane (RGL) facilitates short-term essential business and official travel between specific countries/regions and Singapore.

The RGL is only applicable for travel between Singapore and the foreign RGL counterpart using non-stop flight routes (no transit in other countries). Entry and quarantine requirements vary from country to country, which include arrival and departure at designated airports, and may change from time to time.

NOTE: Info on the RGL presented here is correct as at the time of publishing and may subsequently change, depending on the COVID-19 situation changes. Check ICA's website for the latest info.

Periodic Commuting Arrangement
An agreement between the governments of Singapore and Malaysia, the Periodic Commuting Arrangement (PCA) is a Safe Travel Lane that supports companies in Singapore and Malaysia with workers commuting between both countries. Companies that need to bring their employees into Malaysia or Singapore can sponsor an application.

Under the PCA, approved travellers/employees are required to stay in their country of employment for at least 90 days before returning to their home country for short-term home leave. Cross-border entry under the PCA is only permitted via land at the Causeway and Second link. Upon entry into Singapore, PCA-approved travellers/employees are required to serve a 14-day Stay-Home Notice (SHN) before taking a COVID-19 Polymerase Chain Reaction (PCR) test.

NOTE: Info on the PCA presented here is correct as the time of publishing and may subsequently change, depending on the COVID-19 situation changes. Check ICA's website for the latest info.

Vaccinated Travel Lanes: Key to Travelling Freely Again
What are travel lanes?
VTL arrangements between nations allow two-way leisure travel between two countries without quarantine, breathing much-needed new life into the tourism industries which have been hit hard by the pandemic. Not only do travel bubbles revive the tourism industry, it will also revive the business and trade relations between countries.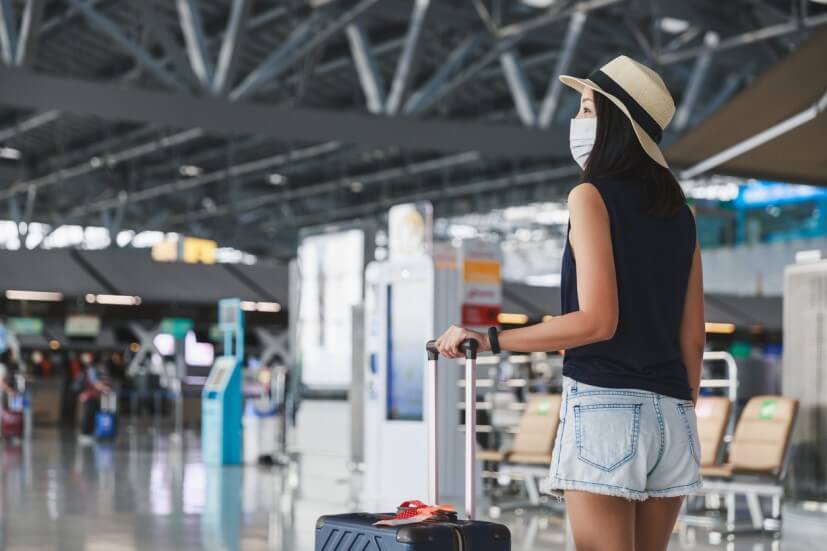 With no quarantine requirements, leisure travellers can dive straight into their trip. Designed for leisure travel only, travel bubbles differ from other travel arrangements like RGL and PCA, which are created only for business and work purposes.
Countries Listed under the VTL Scheme

The table below shows the list of countries available to eligible travellers departing from Singapore and the date when the arrangement is effective:
Country/Region
Effective as of
Brunei
8 September 2021
Germany
Canada
19 October 2021
Denmark
France
Italy
the Netherlands
Spain
United Kingdom (UK)
United States of America (USA)
Australia
8 November 2021
Switzerland
Denmark
10 November 2021
South Korea
15 November 2021
Malaysia
29 November 2021
Indonesia
India
Finland
Sweden
Qatar
6 December 2021
United Arab Emirates (UAE)
NOTE: The list of countries/regions within the VTL scheme presented here is correct as at the time of publishing and may subsequently change, depending on the COVID-19 situation changes. Check ICA's website for the latest info.

There may be entry restrictions imposed by the VTL countries/regions based on your travel history prior to departure, so you should always check with the latest advisories to confirm your eligibility.
What do you have to prepare for before departing Singapore?

While there's an extended list of countries you can now visit under the VTL arrangement, the requirements for each destination is not all the same. You should check the latest advisories from your desired destination to find out what requirements they have for inbound travellers, such as pre-departure tests to take — although most countries in the VTL arrangement allow a quarantine and test-free entry.

If you require pre-departure PCR tests, you should schedule your tests at any MOH-approved COVID-19 test providers in advance, within the stipulated time frame before departure and have sufficient time to receive the results of the test before your flight.

For the latest information on departing Singapore, you can refer to ICA's website here.
What do you have to prepare for before arriving in Singapore?

If you are not a Singaporean or Singapore Permanent Resident, you will have to apply for a Vaccinated Travel Pass before entry.

Do note that all travellers will have to take two PCR tests, one within 48 hours prior to departure and one upon arrival, where results will be released within 24 hours. Children below two years old are not required to take the tests. While waiting for the results, travellers will need to self-isolate, either alone or with vaccinated household members who travelled together.

For more details on the processes, you can refer to a checklist ICA has prepared for inbound travellers visiting Singapore under the VTL arrangement here.

Travelling overseas for the first time amid COVID-19
Even though VTL arrangements have made resumption of leisure travel possible, there still are uncertainties given the current COVID-19 situation which might affect entry restrictions and requirements at a short notice. When unexpected changes to your travel plans do happen, you should be prepared to ensure that you are protected, especially when you are overseas.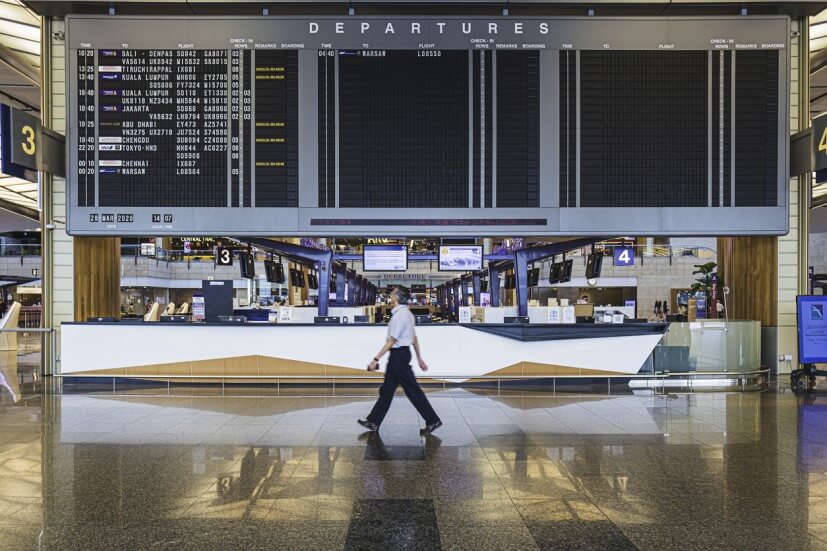 Such changes might include the requirement of self-isolation upon arrival of your destination, additional COVID-19 tests or flight cancellations. Even if you can afford the expenses, you also run the risk of getting COVID-19. If you must travel, purchase travel insurance that covers COVID-19 expenses and read the fine print carefully to ensure that the coverage extends to your destination before booking your trip.

For instance, Income's travel insurance provides COVID-19 coverage, though it excludes coverage for certain high risk countries. With this insurance plan, you'll be entitled to up to US$100,000 to cover the costs of medical expenses incurred overseas, and up to US$100,000 for emergency medical evacuation and repatriation due to COVID-19.

Conclusion
With the VTL arrangement in place, we are seemingly closer to our dream of travelling freely again after 2 years. On the bright side, the pandemic has taught us to be more cautious to ensure our health and safety, and being covered by travel insurance is now a necessary step travellers take to protect themselves while travelling overseas.

Hopefully, with everyone's efforts to take hygiene and safety measures such as wearing a mask, washing hands regularly, maintaining social distance, and getting vaccinated, we'll be able to beat the virus and hopefully travel freely again.

If you are going on a holiday to any of the destinations within the VTL scheme, don't forget to take us along by tagging @travelmadeyours on your Instagram photos!

Important Notes:
This article is meant purely for informational purposes and should not be relied upon as financial advice. The precise terms, conditions and exclusions of any Income products mentioned are specified in their respective policy contracts. For customised advice to suit your specific needs, consult an Income insurance advisor.

This advertisement has not been reviewed by the Monetary Authority of Singapore.