3 Tips for your first Solo Travels
By Jaclynn Seah, 23 November 2017
3966
Planning for your first solo trip? Congratulations! You're in for an exciting time ahead. I still remember when I took my first solo trip six years ago to Seoul - I had been thinking about doing a trip by myself for awhile but always was a bit nervous about doing so. But when I had a week between jobs and no friends to join me at the last minute, I decided to put my fears aside and take that first step towards going solo, and I'm glad I did because solo travel has definitely shaped me into who I am today.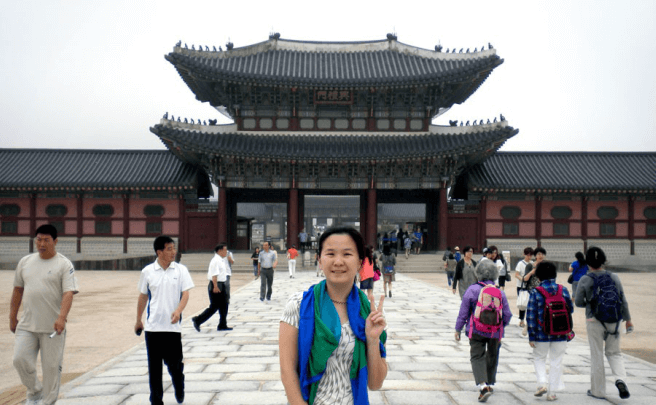 First solo trip to Seoul, 2011. Photo from The Occasional Traveller

Solo travel usually means being the person solely responsible for your travel experience, and it can be a bit daunting if you've never travelled alone before. Here are 3 tips for your first solo travels to help you prep for a great first experience.
Start Small
Remember that you don't have to do an intense solo trip to some faraway land over an extended period of time just to tick that off your bucket list. Having unrealistic expectations of your travels is one of the reasons people are so hesitant to even try to start.
I always advise getting your feet wet by starting with small steps - extending group holidays on your own for a day or two, or taking a weekend trip somewhere nearby. Get to know yourself and understand your travel style. You're less likely to flake out on yourself or change your mind if it's just a small step to take rather than some life changing event.
One of the apps I like to use to inspire myself to travel somewhere is
Skyscanner
, a flight search engine that lets you compare flight prices to different destinations. It lets you play around with dates and locations as well to compare prices, which is a fun way to inspire yourself to make some trip extensions that make even help you save some money.
All about You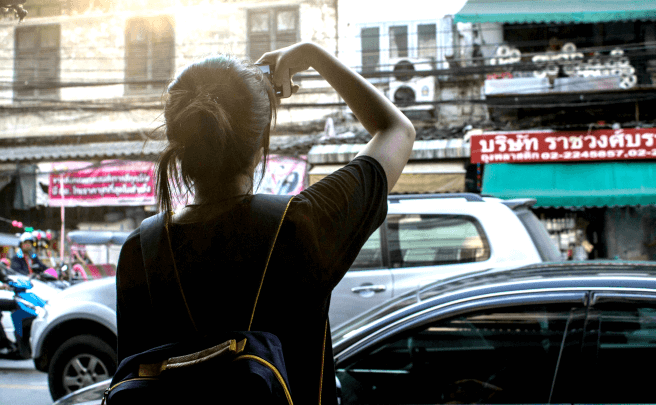 Photo by Wanaporn Yangsiri on Unsplash

A solo trip is one of the rare times in life where you can do everything that you really like to do with no one around to disagree with you or judge you for it. If you love spending hours in museums but hate shopping, a solo trip lets you indulge in all the exhibitions that you want to see without having to worry about keeping your travelling companions entertained.

Remember to travel the way you want to, and not how other people want to, or what you think is expected of you. Skip all the tourist 'must-sees' if they don't interest you. The beauty of solo travel is that even if things don't work out the way you hoped, no one else will know if you keep quiet about it.

I don't always plan what I want to do in a place I visit, but I usually do some Google research on the country's tourism websites and travel blogs to know what the major sights are, if there are any major holidays/festivals happening at the time that I'm visiting that might interest me, and what the general weather is like so I know how to pack for the trip.
Planning Helps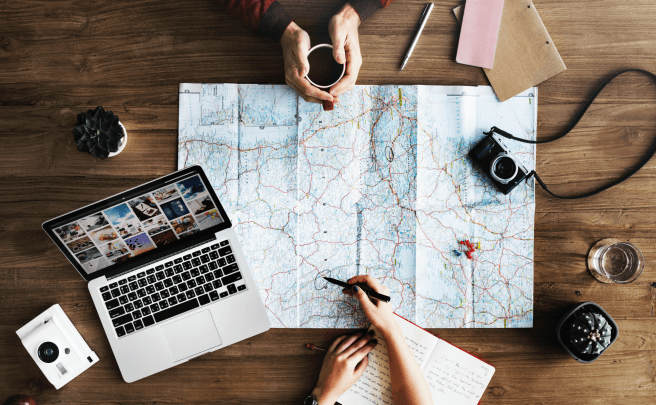 Photo by rawpixel.com on Unsplash

For first time solo travellers, I usually suggest doing some pre-bookings and planning to help ease yourself into the idea of being on your own and responsible for your trip. With pre-bookings, you and your loved ones have less to worry about when you are on the road, and you can concentrate on having fun instead of worrying about making your next booking.

How much you need to plan ultimately depends on your level of comfort with spontaneity - I personally find that having basic needs like my flights and accommodation and major transfers taken care of helps to shape my itinerary especially when time is limited, but still gives me enough freedom for spontaneous adventures.

These days, travel apps make it so much easier to plan while you are on the go. For budgeting I use an app called Trailwallet (iOS only) to keep track of spending, and Units Plus to convert currencies easily even when offline. I use Google Sheets and the offline Maps.me to figure out my path.

I hope these tips help you gear up for your first solo trip, now go forth and have fun! No matter how you feel about it when you return, it's still a great milestone to have completed your first solo trip. And while you are exploring the world, it's good to be extra cautious because you don't have an extra pair of eyes keeping watch for you – the last experience you want to go through is to be sick and lost in a foreign land.

Consider getting Income's Travel Insurance for coverage against unexpected situations such as flight delays, loss of baggage or personal items and even medical coverage if you fall sick. Leave the worrying to the insurer so that you can focus on your solo holiday; go forth and conquer the world. And if you end up loving it, you can opt for Income's Travel Yearly plan to cover your multiple holidays in a year - it will be one less thing to remember to do when you prep for your future trips.

Important Notes:
This article is meant purely for informational purposes and should not be relied upon as financial advice. The precise terms, conditions and exclusions of any Income products mentioned are specified in their respective policy contracts. For customised advice to suit your specific needs, consult an Income insurance advisor.