Thinking of Buying a Dog? Here's How Much It Costs in Singapore (2023)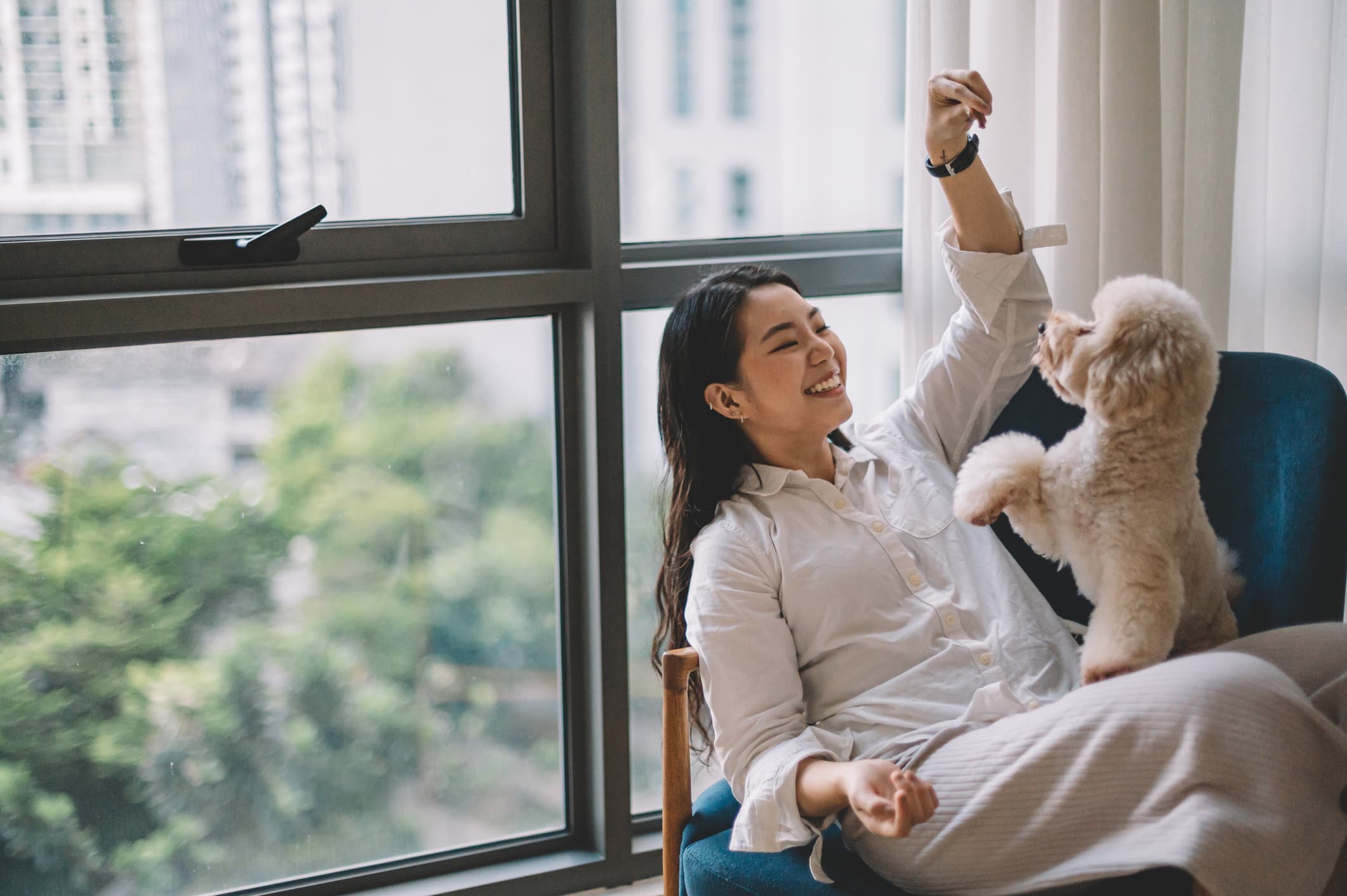 Congratulations - perhaps you have just made the decision to own a dog! Welcoming man's best friend into your life is an exciting journey. However, it also requires planning to ensure that you are able to take care of all the necessary expenses. Buying a dog or adopting a puppy can be a great investment for years of love and loyalty with your new family member, but the price of caring for all of your furry friend's needs in Singapore can be high. How much does it cost exactly?
Aside from the adoption fees or the cost of purchasing a dog, there are a whole range of essential things that need to be paid for, such as dog grooming, dog food and treats. Of course, don't forget about yearly vaccinations or surgical procedures needed to ensure your beloved new pet can run around in the pink of health. To help you out, we explore all the aspects involved in acquiring a canine companion – from the initial cost of adoption to medical bills – so you can understand how financially prepared you need to be as a dedicated dog parent.
The Price of Adopting or Buying a Dog in Singapore
Owning a pet dog can be an incredibly rewarding experience. However, it is also one that requires thoughtful consideration. Depending on your situation and preferences, there are two ways of getting a canine companion – adopting or buying. Adopting a dog can be gratifying as you save the life of an animal in need, and it typically costs much less than buying one, making it the cheapest option in Singapore. But for those who have their heart set on a particular breed, the easier option is to purchase the dog of their dreams. However, this often comes at a steep price, with some breeds costing thousands of dollars.
1. Adopting – Cost of Adopting from Different Shelters (S$70 – S$400)
If you're new to dog adoption in Singapore, you might be surprised to know that most pet adoption agencies require prospective owners to undergo screening before their new friend can go home with them. This usually involves filling up a questionnaire and potentially being interviewed on your ability to care for your pet.
While it is not compulsory, certain shelters also allow you to arrange a face-to-face session and trial stay to assess if the canine pal you are thinking of providing a forever home for is a good fit with your family. Some agencies even require a mandatory home visit to approve the adoption and assess your living conditions as suitable for the dog. Once approved, owners are expected to read through and agree to any additional policies outlined by animal welfare groups that pertain to dog adoption before signing an adoption form that acts as a legal agreement.
Upon signing these documents, owners will then be asked to pay the non-refundable adoption fee, if any, which helps cover costs such as boarding, and vet bills incurred by the agency. But the good news is that this fee includes vaccinations, microchipping, a health check-up, and sterilisation.
If you are wondering how much does a dog cost in Singapore, fret not. While the price differs between shelters, we have compiled a list of the adoption fees from some of the common agencies locally.
2. Buying – Prices for Popular Dog Breeds in Singapore (S$800 – S$9,000)
Finding the perfect dog that fits your lifestyle and budget can be challenging. You may also be wondering about the price of popular dog breeds such as golden retrievers, pomeranians, poodles, corgis and Japanese spitz in Singapore. Here is a list of how much these breeds cost, from the cheapest to the most expensive:
| | |
| --- | --- |
| Dog Breed | Price |
| Corgi | S$7,880 - S$8,500 |
| Pomeranian | S$800 - S$2,000 |
| Golden Retriever | S$8,000 - S$9,000 |
| Japanese Spitz | S$2,500 |
| Toy Poodle | S$6,000 - S$8,000 |
Dog License (from S$15/year)
It is important to note that dog ownership in Singapore calls for more responsibility than just providing care, love and food. Under the Animals and Birds (Dog Licensing and Control) Rules, all dogs are required to have a licence. This serves as an important measure of traceability in the event of an outbreak of disease such as rabies. In these instances, dog owners are expected to produce their dogs for examination if needed.
The yearly licence fee starts from S$15, but if your dog is sterilised, owners only need to pay a one-time price of S$35*.
*Limited to the first three dogs.
Dog Microchip (from S$50)
From the well-being of your dog to your peace of mind, microchipping is definitely worth the cost. Making sure your dog is microchipped can make all the difference in reuniting you and your dog if it ever gets lost.
It is a simple procedure that will expedite the process of finding your lost furry companion, as the database with your pet's vital info and your address will be searched against a registered microchip if they find their way to an animal shelter or vet clinic.
The majority of pet shops and animal shelters will do this for you. If not, a trusty veterinarian in Singapore will be able to provide a safe microchip at a reasonable price starting from around S$50.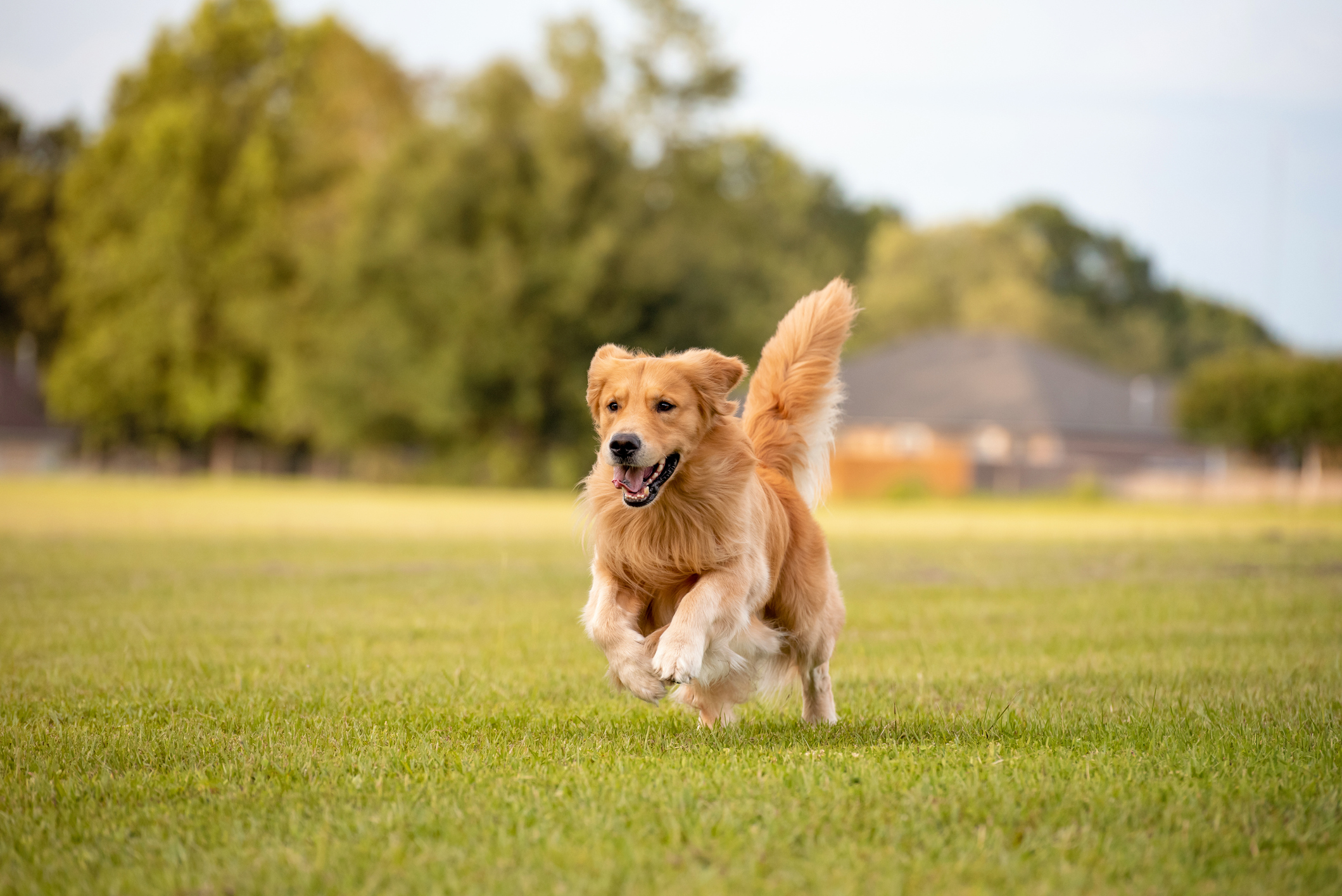 Dog Medical Care (from S$292/year)
Every pet parent wants their four-legged friends to live long, healthy, and happy lives. But, like how humans require annual medical check-ups irrespective of how healthy we are, so do your dog companions!
In Singapore, a basic health check-up can range from S$25 to S$67, excluding the bills for deworming your beloved pet and keeping them free from fleas. To deworm your dog every three months, you can get medical tablets priced at around S$25 for four tablets. Meanwhile, the price of flea prevention chews starts from S$38.
Routine Vaccination (S$239/round)
There are several contagious and severe diseases that your dogs can contract when they interact with other animals or the environment. These conditions are often fatal, and it is common for our furry friends to suffer from permanent, irreparable damage even when they manage to survive. However, by making regular trips to the veterinary clinic for routine check-ups and shots, you can keep these preventable ailments away.
In Singapore, life-threatening illnesses included in the scope of core vaccinations recommended for your dog include:
Canine distemper: Canine distemper is a virus that attacks your four-legged friend's respiratory system, gastrointestinal tract, and central nervous system.
Canine parvovirus: A canine parvovirus vaccine protects dogs from a virus responsible for acute gastrointestinal illness.
Canine adenovirus: Canine adenovirus can result in systemic disease or respiratory conditions.
Injections for these debilitating illnesses are available as single vaccines or in combination with non-core vaccine components. These range from S$40 to S$100, and the price for a 9-1 or 8-1 shot that covers most of the essential vaccines is around S$51. Routine shots administered every three years should amount to an average of S$239 per round.
Heartworm Injections (S$100/year)
Besides core vaccinations, heartworm injections are also a vital component of your dog's healthcare routine. This vaccine shields your fur kids well from parasites in the heart, pulmonary arteries, and blood vessels, which they can contract through mosquitos.
Puppies should start receiving heartworm injections when they are six to eight weeks old, and a booster shot should be administered every three to four weeks until they are at least 16 weeks old. Meanwhile, adopted dogs will likely have received their primary vaccinations and will only require routine booster shots every three years. Veterinary clinics in Singapore typically charge a price of S$100 for annual heartworm injections.
Surgeries (from S$350/surgery)
Despite your best efforts to care for your pet companions, they may still be vulnerable to accidents or other severe conditions requiring surgical treatments. In fact, one in every five dogs is found to suffer from an ear infection, which can arise from many reasons, including swimming, ear wax build-up or simply because of their breed's natural predisposition.
When ear infections become a chronic condition, surgeries often become mandatory. Apart from this, canines are also more susceptible to tumour growth, with close to 50% of dogs above the age of 10 developing cancer. Below is a list of the prices for common surgical procedures in Singapore:
| | |
| --- | --- |
| Surgery | Cost |
| Ear surgery | S$550 - S$650 per ear* |
| Eye surgery | S$650 - S$950* |
| Tumour removal with anaesthesia | S$350 - S$600* |
| Bone fractures | S$1,900 – S$4,000* |
| Pyometra surgery with anaesthesia | S$1,900 – S$4,000* |
*Price varies depending on whether tumours are present, the size of your dog, the severity of the condition and the location.
Pet Insurance (from S$318.66/year)
Regardless of why and what surgery your dog requires, treatments are expensive in Singapore and can easily range from S$350 – S$4,000 each. With the prevalence of canine medical conditions and the costly fees, caring for a sick pooch can quickly become a psychologically and financially stressful experience. Understanding how overwhelming such a situation can be, companies such as Income Insurance offer Happy Tails Pet Insurance to help lighten your financial burden so you can focus on nursing your companion back to health. With up to S$10,000 coverage in clinical and surgical expenses and up to S$2,500 for chemotherapy1, you can be assured that you will be able to afford the best possible care for your dog.
Besides canine diseases, selected breeds may be susceptible to common hereditary and congenital disorders, including hip dysplasia and luxating patella. Recognising these potential concerns, Happy Tails Pet Insurance also extends protection2 to safeguard your dogs in the event of such specific conditions. Through weaving a strong financial safety net, the policy empowers you to give your cherished furry companion the extra care they need without worries about finances.
Dog Food and Treats (from S$366/year)
Oftentimes, a good belly rub or loving cuddle does an excellent job of showing your dog how much you adore them. But beyond this, rewarding them with good food and the occasional treat is also important to strengthen your bond and reinforce good behaviour.
Overall, the cost of canine feed and treats is a relatively small expense in the grand scheme of things, with prices going as low as S$7.52 for a 1.5 kg bag of dry food in Singapore. However, it can cost significantly more when you choose to buy more nutritious options.
For instance, you can expect to pay S$50 for a 1.5 kg bag of premium dry food or at least S$6 a day to prepare meals from scratch for your pooch. Generally, the smaller your furry friend is, the more affordable it will be. Nonetheless, these expenses are rough guidelines and the amount of food and treats you require will vary based on your dog's nutritional needs, health, age, size and sensitivities.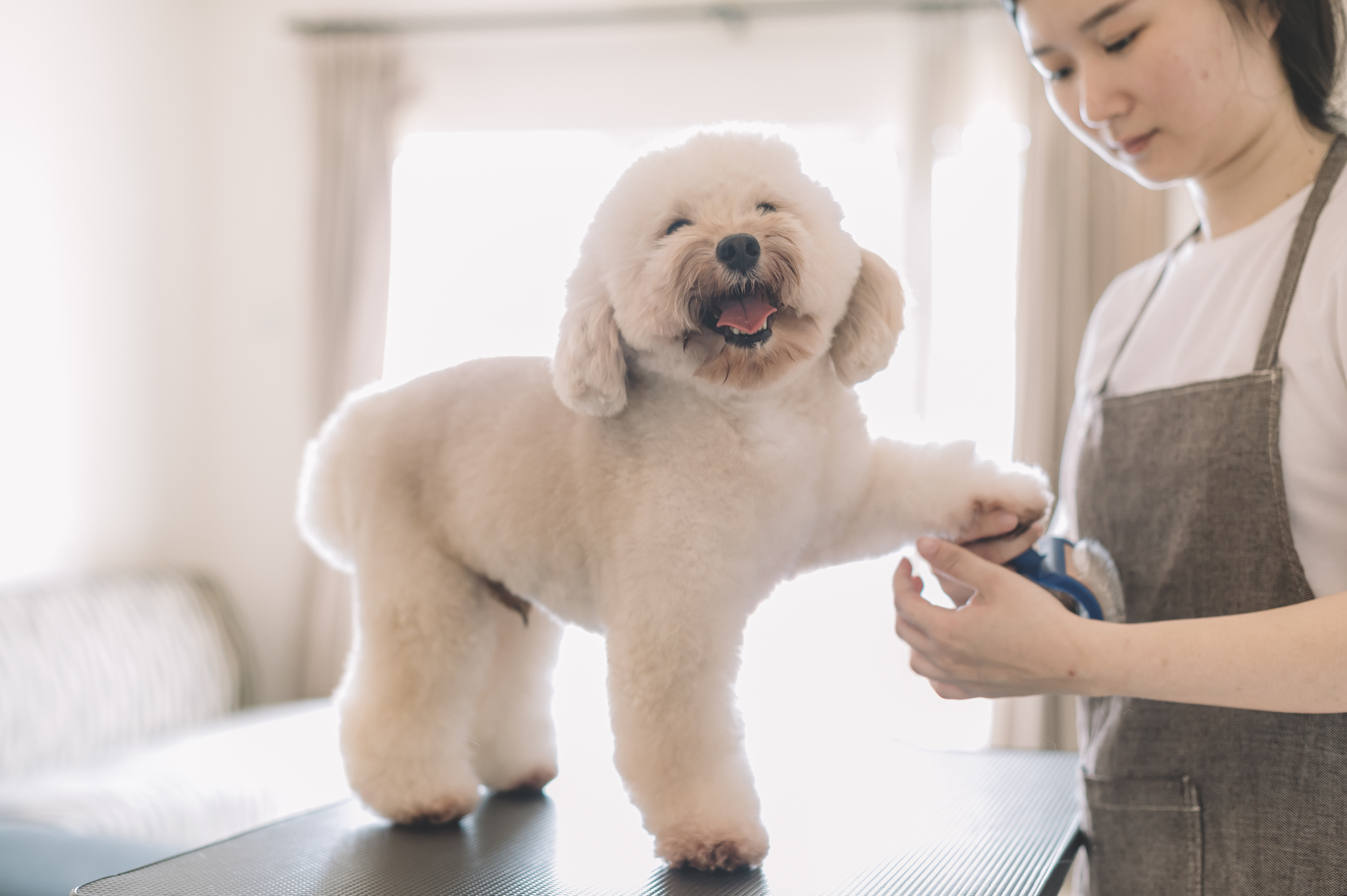 Dog Grooming (S$274/year)
Even if your four-legged companion doesn't look particularly scruffy, grooming is necessary for health reasons. For instance, giving your dog regular baths helps keep skin irritations at bay. Meanwhile, your dog's coat can become tangled and can tug on its skin, but this can be prevented through regular brushing.
The amount of grooming your pet requires depends on the thickness and length of their fur, but you can expect a trip to the groomer's once every two to three months. The price of a full grooming session in Singapore starts from S$50, depending on the size and breed of your furry friend.
This package would typically include ear cleaning, nail cutting, shaving of the paw pad and hygiene areas, as well as a full fur trim. Basic grooming services, such as ear cleaning and nail clipping, are cheaper and can start from S$30.
Miscellaneous
As much as we would love to spend most of our time with their canine companions, it is inevitable to have other commitments to meet. While we are busy with work or other activities, having a supply of toys and a bed to keep your dog preoccupied can be useful. Fashionable pet parents may also want additional accessories to dress up their fur kids. Generally, the price of such miscellaneous items in Singapore are as follows:
| | |
| --- | --- |
| Item | Cost |
| Dog toys | Ranges from S$2 to above S$35, and averaging S$25 each |
| Dog bed | Ranges from S$10.50 to S$200, and averaging S$95 |
| Leash and collar | Averages S$92, with leather collars costing around S$75 and retractable leash costing S$130. However, cheaper alternatives priced at S$2 to S$3 are also available |
| Dog clothes | Ranges from clothes below S$10 on e-commerce platforms to designer dog clothes above S$270 |
| Dog toothbrush and toothpaste | Around S$20 |
| Dog shampoo | Averages S$21 per bottle, with cheaper options priced at S$10.50 for a 250 mL bottle. |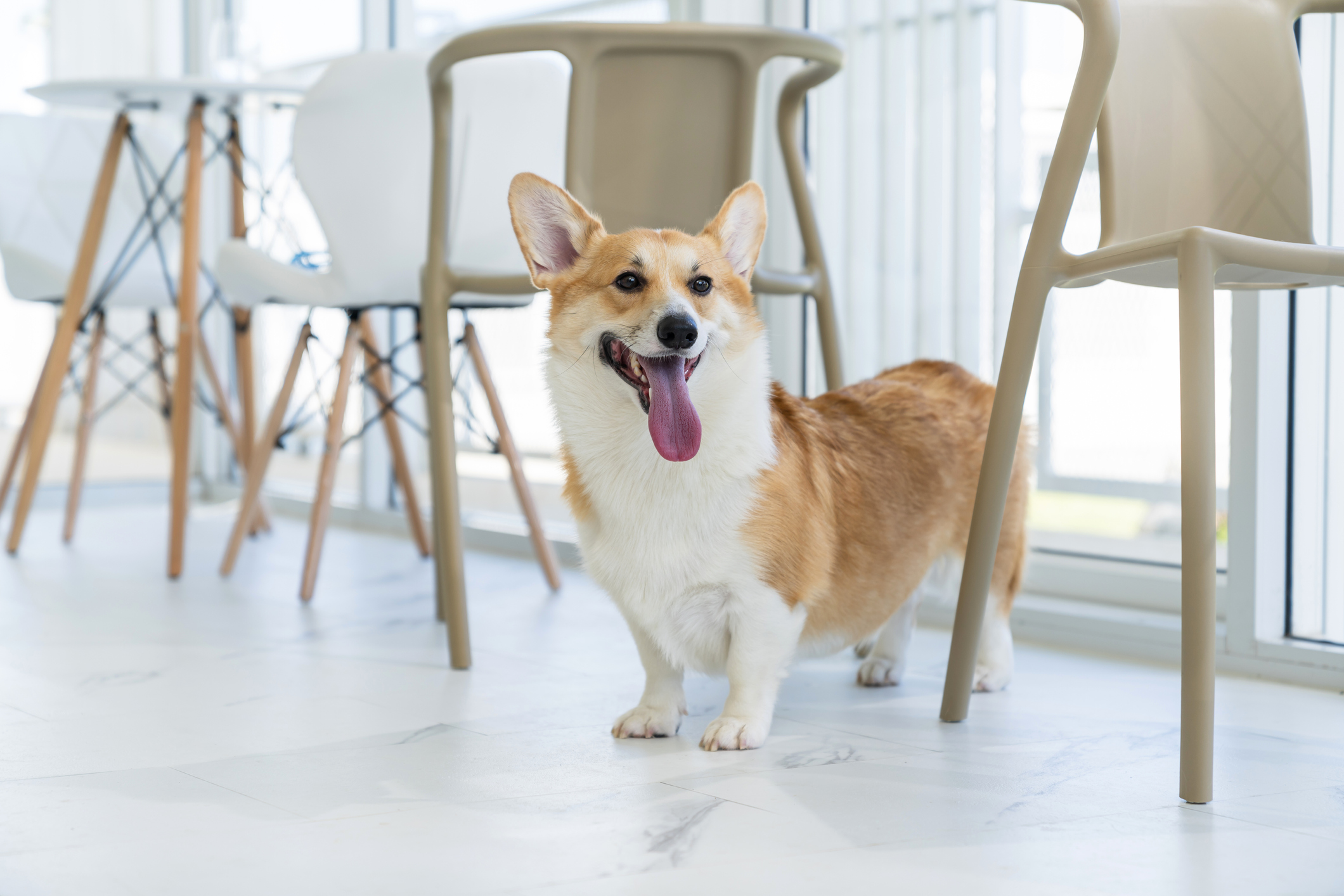 Summary of the Cost of Buying a Dog
As listed above, several components contribute to the cost of buying a dog in Singapore. Assuming that you get a small to medium-sized dog with an average life span of 12 years, here is a breakdown of how much it will cost you to get a dog in Singapore.
| | |
| --- | --- |
| Item | Cost |
| Dog licence | S$35 |
| Dog microchip | S$50 |
| Routine vaccinations | S$956 |
| Sterilisation | S$300 |
| Other medical costs | S$4,704 |
| Dog food (200g/day) | S$4,392 |
| Miscellaneous toys | S$500 |
| Total | S$10,937 |
Take the Financial Stress off Your Plate When Buying a Dog
As you can see, buying a dog in Singapore can be costly, with the bulk of the cost attributed to food and medical care. However, the sweet memories created with these four-legged companions make the experience a rewarding one.
With Income Insurance's Happy Tails Pet Insurance, you can further take advantage of our robust plan to safeguard your newest family member and your wallet when unexpected medical needs arise. Connect with our advisors today for more information.
1 Co-insurance and deductibles apply.
2 If your pet is below six years of age at the start of the first policy year, we shall cover the following specified hereditary and congenital conditions after a 12-month waiting period from the start date of the policy, provided they are not pre-existing medical conditions:
(i) Hip and elbow dysplasia
(ii) Luxating patella
(iii) Glaucoma
(iv) Cherry eye
(v) Intervertebral disk disease (IVDD)
(vi) Conditions which require femoral head and neck excision
This article is meant purely for informational purposes and should not be relied upon as financial advice. The precise terms, conditions and exclusions of any Income products mentioned are specified in their respective policy contracts. For customised advice to suit your specific needs, consult an Income insurance advisor. This advertisement has not been reviewed by the Monetary Authority of Singapore. ​
These policies are protected under the Policy Owners' Protection Scheme which is administered by the Singapore Deposit Insurance Corporation (SDIC). Coverage for your policy is automatic and no further action is required from you. For more information on the types of benefits that are covered under the scheme as well as the limits of coverage, where applicable, please contact Income or visit the GIA/LIA or SDIC websites (www.gia.org.sg or www.lia.org.sg or www.sdic.org. sg).