10 Romantic Things to Do During Cherry Blossom Season in Seoul – Couples Edition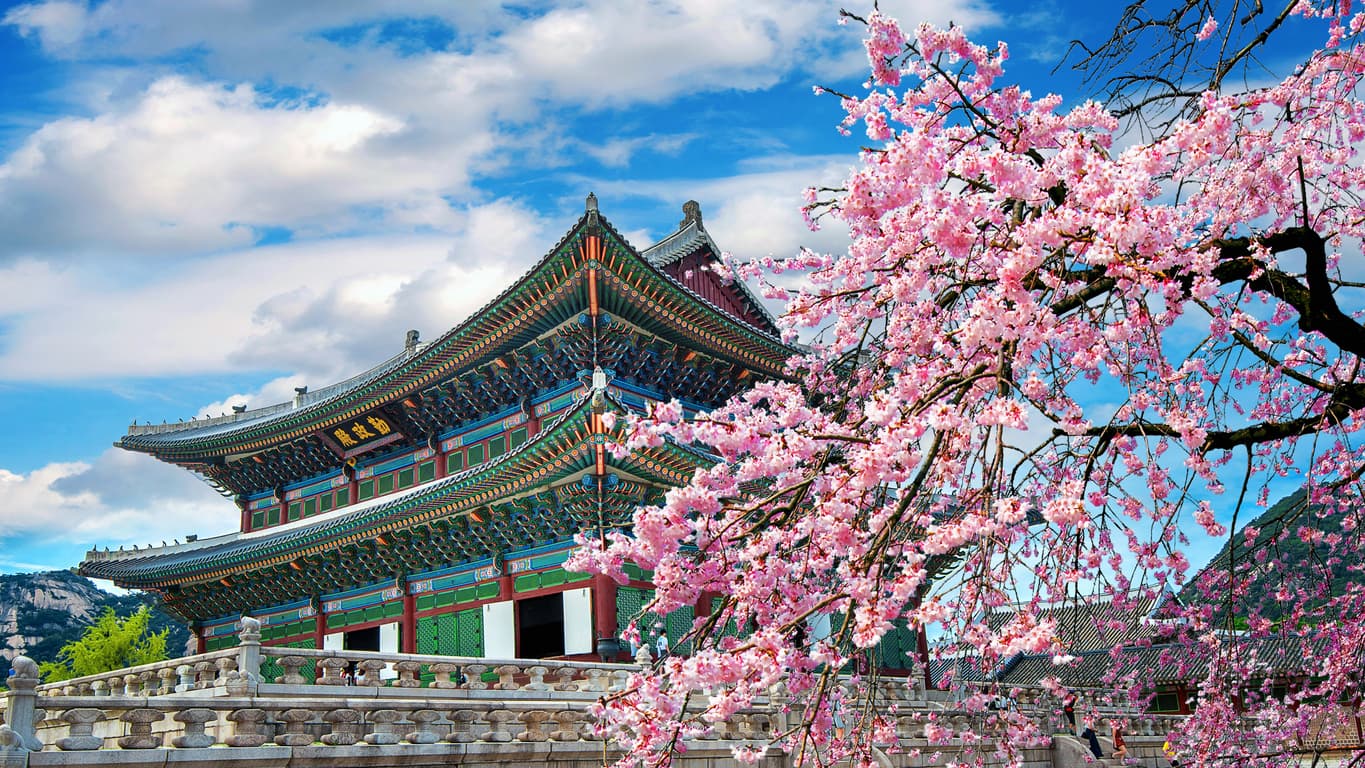 Seoul is one of the world's most popular travel destinations, offering a unique combination of culture, art, nature and food. If you are planning a trip with your partner, April is an amazing month to visit the city as it marks the start of the highly anticipated cherry blossom season!
Also known as 'beot-kkeot' in Korean, white and pink blooms will transform the city into an idyllic and romantic landscape in Spring, making it the perfect destination for any couple. From taking in traditional architecture to leisurely strolling lush paths lined with stunning blossoms, there are plenty of fun and unique things to do during this time of year in Seoul. Visiting during cherry blossom season will surely be a magical adventure that the two of you will treasure forever.
Before you depart on your adventure, it's important to ensure that you're able to travel with a peace of mind by purchsing travel insurance. Income's Travel Insurance includes comprehensive COVID-19 coverage along with other benefits. This includes COVID-19 medical expenses coverage while overseas and cancellation or postponement of your trip due to COVID-19.
With your insurance needs settled, you'll be able to focus on making memories and enjoying your much-needed couple's getaway in Seoul during the cherry blossom season.
It's time to dive in to the locations that you can't miss!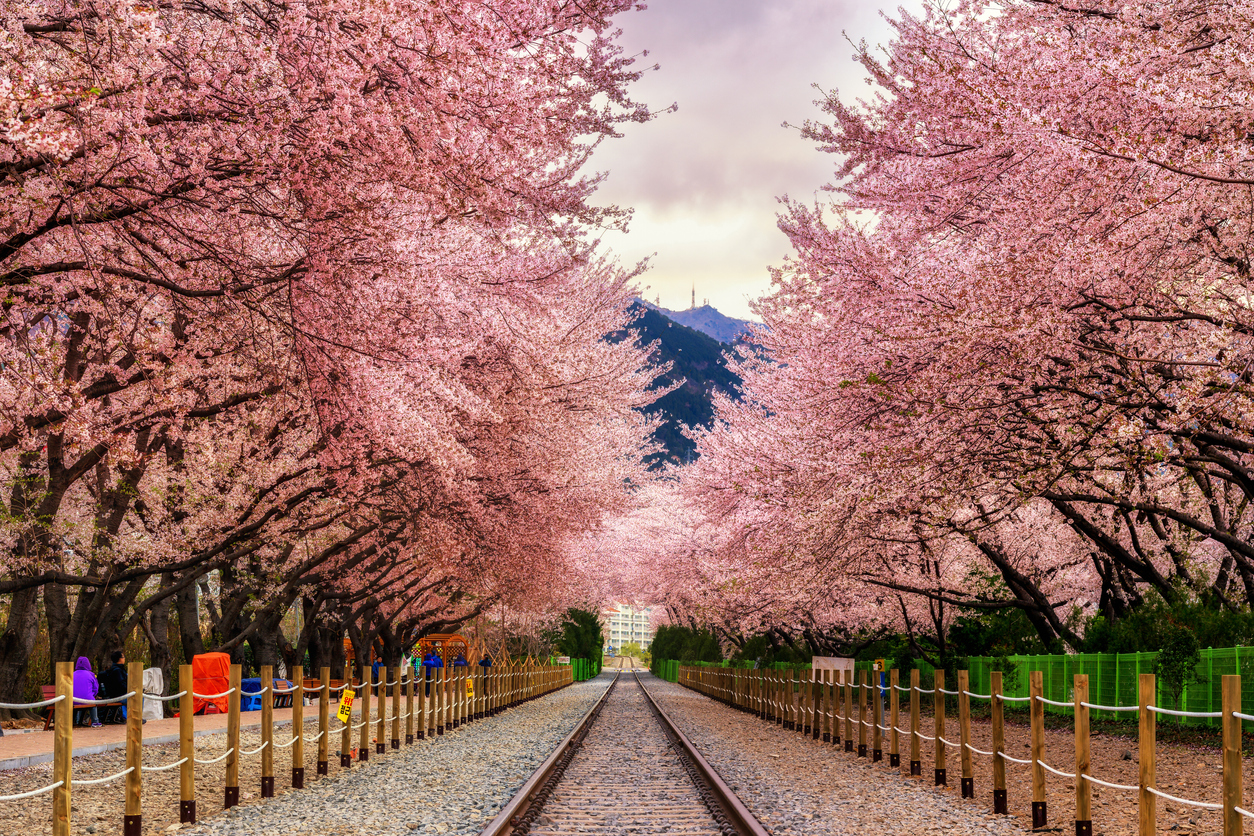 Cherry blossoms viewing - When and where
When is cherry blossom season in Seoul
Precise dates for when to view cherry blossoms vary slightly from year to year depending on weather conditions. Generally, they bloom around late March and can last until mid-April. In Seoul, cherry blossoms are predicted to be in full bloom from 24 March to 10 April 2023.
Where to see cherry blossoms in Seoul
There are a number of places to explore if you want to admire the cherry blossom view - Seokchon Lake is among the most popular spots. Taking a walk around the lake is a must during this time of year. You can also stroll along Seoul Grand Park lined with vibrant cherry blossoms or head over to Yeouido Hangang Park for some breathtaking photo ops.
With the perfect backdrop for romantic dates, you might also be looking for fun and interesting couple things to do to make your visit to Seoul even more memorable. Here are other popular and hidden gems to add to your itinerary: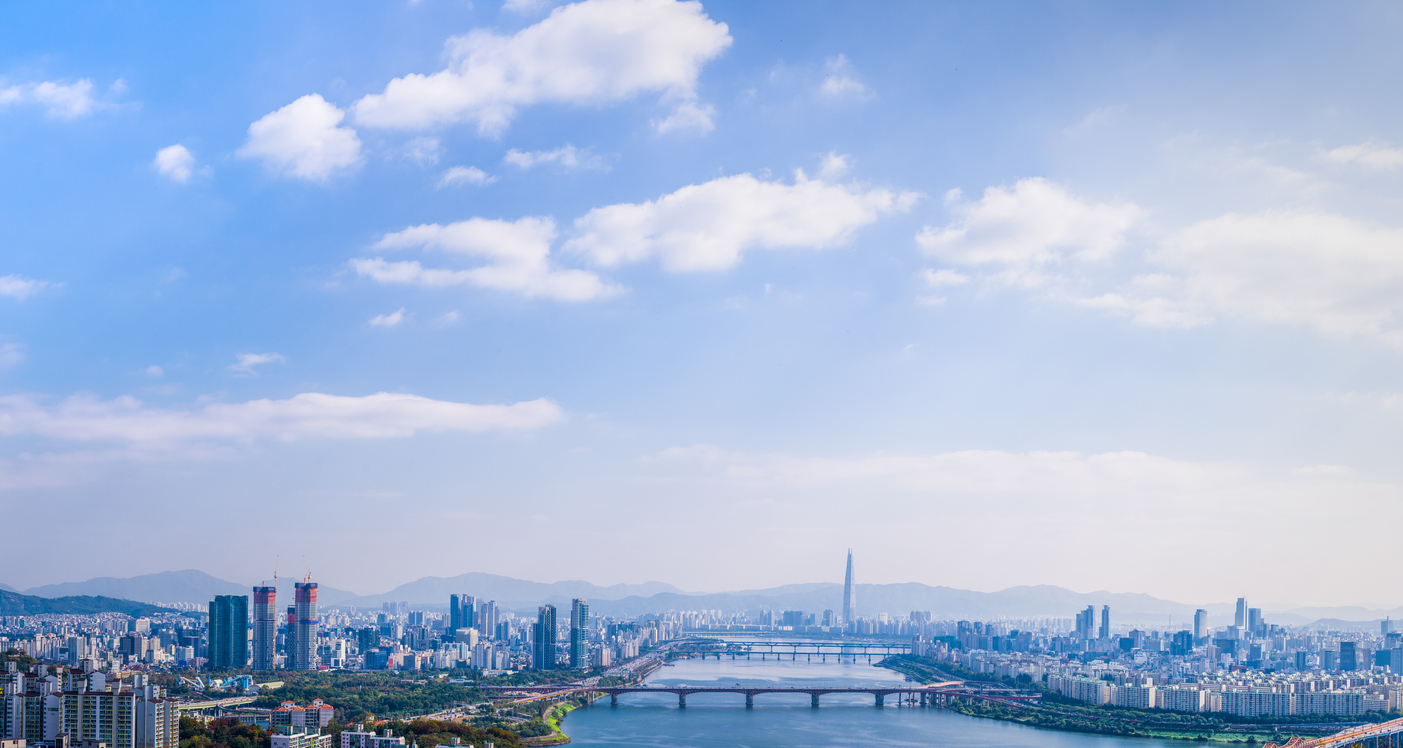 Fun things to do in Seoul
1. Spend a day strolling around traditional palaces
Changgyeonggung Palace offers fascinating cultural insights into royal life from centuries past. Step through their doors and you'll find reconstructed pavilions and secret gardens surrounded by carefully preserved structures. Make your visit even more memorable by taking lovely couple portraits together. Besides Changgyeonggung Palace, you can also tour Gyeongbokgung Palace, Changdeokgung Palace and Deoksugung Palace.
Before touring the grounds, you can find hanbok rentals conveniently located near the palaces and rent the traditional garment from 10,000 KRW onwards.
Cost: 1,000 KRW per person
Address: 185 Changgyeonggung-ro, Jongno-gu, Seoul, South Korea
Opening hours: Tues - Sun: 9 AM - 5:30 PM, Mon: Closed
How to get there: Take the subway to Jongno 3-ga Station or Anguk Station.
2. Ride a bike along the Han River
Springtime along the Han River is a sight to behold. During cherry blossom season, the sidewalks are showered in soft pinks and whites. And what better way to take in the beauty of the flowers than via a leisurely bike ride? You can rent a tandem bike to cycle with your partner whilst enjoying the scenic view.
Additionally, indulge and unwind just like the locals do by having a picnic at Yeouido Hangang Park. Picnics in Korea often entail enjoying take-out chicken and beer or ramyeon bought from convenience stores nearby.
Cost: About 6,000 KRW per hour for the couple bike rental, about 4,000 KRW for the picnic mat rental
Address: 330 Yeouidong-ro, Yeongdeungpo-gu, Seoul, South Korea
Opening hours: Open 24 hours
How to get there: Take the subway to Yeouinara Station.
3. Visit Seoul National Cemetery
The Seoul National Cemetery is a place of immense significance, honouring Korean veterans who lost their lives in the service of their country. Visitors to this site are treated to a unique sight: Suyang trees. These cherry blossom trees grow in long, willowy shapes, with delicate pink and white flowers that hang gently – offering a truly serene atmosphere for sightseers.
Cost: Free admission
Address: 210 Hyeonchung-ro, Dongjak-gu, Seoul
Opening hours: 6 AM - 6 PM
How to get there: Take the subway to Dongjak Station. From there, it is within walkable distance to the Seoul National Cemetery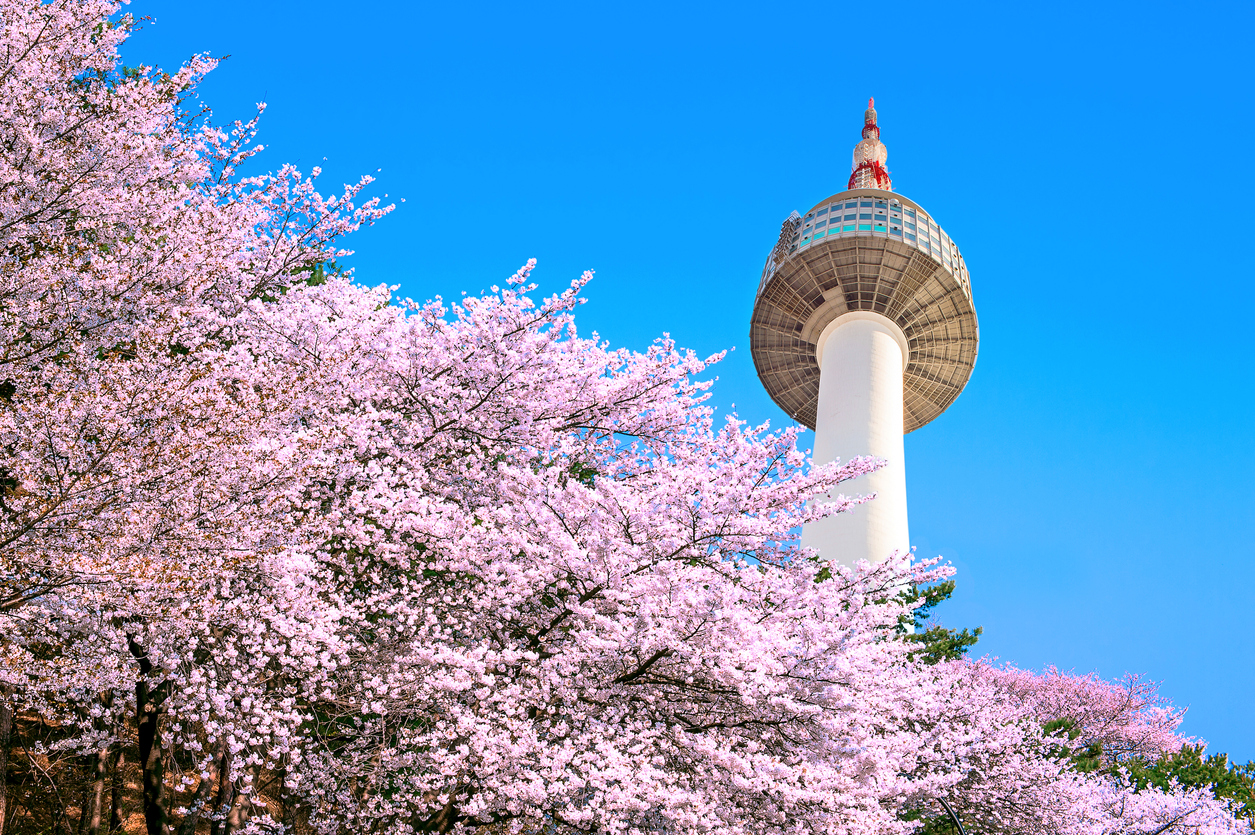 4. Leave a love padlock at N Seoul Tower
Visiting N Seoul Tower or Namsan Seoul Tower with your special someone should definitely be on your itinerary. Standing at nearly 480 metres tall, you can take in a spectacular 360-degree panorama of metropolitan Seoul from the observatory deck.
Among the many fun things to do here, one of the key highlights is adding a love padlock alongside thousands of other couples' locks on the railings at the Proposal Staircase. Besides that, you can explore the nearby Namsan Park together, which offers beautiful hiking trails. Afterwards, visit one of the many restaurants at N Seoul Tower where you can share a romantic dinner.
Cost: 10,000 KRW
Address: 105 Namsangongwon-gil, Yongsan-gu, Seoul, South Korea
Opening hours: 10 AM - 11 PM
How to get there: From Myeongdong Station, exit from gate 3. From there, head to Namsan Tunnel #3 to get to Namsan Orumi. This will take you up to Namsan Cable Car Station that is connected to N Seoul Tower.
5. Step back in time at Namsangol Hanok Village
Situated on the north side of Namsan, Namsangol Hanok Village features five restored hanoks – or traditional Korean houses – that provide visitors with great insights into the country's history. It includes various other structures such as pavilions, an archery range, and a pond that visitors can explore.
In addition to these attractions, the village regularly offers various themed events such as playing yutnori, taking part in a tea ceremony and folding hanji paper for those wanting to further immerse themselves in traditional Korean culture.
Cost: Free admission
Address: 28 Toegye-ro 34-gil, Jung-gu, Seoul, South Korea
Opening hours: Tues - Sun: 9 AM - 8 PM, Mon: Closed
How to get there: Take the subway to Chungmuro Station. From there, it is within walking distance to Namsangol Hanok Village.
6. Check out the charming Bukchon Hanok Village
Located close to Gyeongbokgung Palace and Changdeokgung Palace, Bukchon Hanok Village is a 600-year-old village that is home to over 900 hanoks constructed during the Joseon Dynasty. Step back in time as you meander down these historic alleyways. Bukchon Hanok Village features incredible views of both the downtown Seoul skyline and the nearby mountains while providing an insight into the city's culture and heritage. You can also explore the traditional Korean teahouses and cultural centres. For more interesting things to do, you can partake in unique hands-on experiences like embroidery and dyeing fabrics.
When you visit the village, don't forget to take part in one of the most quintessential activities - wearing hanboks!
Cost: Free
Address: 37 Gyedong-gil, Jongno-gu, Seoul, South Korea
Opening hours: Mon - Sat: 10 AM - 5 PM, Sun: Closed
How to get there: Take the subway to Anguk Station. From there, it is within walking distance to Bukchon Hanok Village.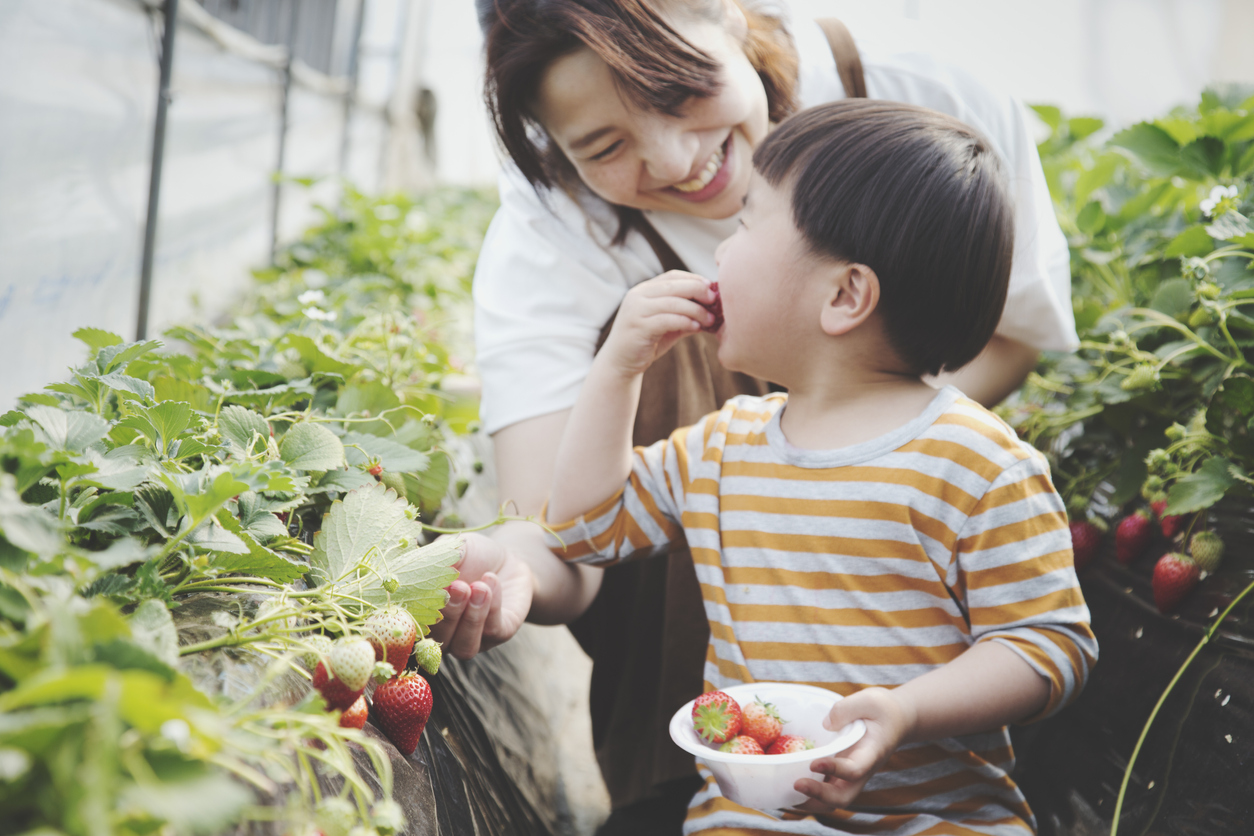 7. Go strawberry picking
Have a competitive fun-filled day as you search for the juiciest and ripest strawberries at Yangsu-ri Strawberry Farm. Or just take it slow – with endless rows of strawberries ready to be harvested, you can pick until your box is filled. The best part about this activity is that you can return to your accommodations with a sweet treat. Nothing beats the taste of freshly harvested strawberries.
Here, you also have the option of dipping the strawberries into chocolate or making your own strawberry jam.
Cost: Starting from 14,000 KRW
Address: 634 Yangsu-ri, Yangseo-myeon, Yangpyeong-gun, Gyeonggi-do, South Korea
Opening hours: Mon - Fri, 10 AM - 4 PM, Sat - Sun, 9 AM - 4 PM
How to get there: Take the subway to Yangsu Station. From there, it is within walking distance to the farm.
8. Bring out the inner child at Lotte World
Move from ride to ride and feel like a kid again at Lotte World. Get ready for hours of fun as you explore Magic Island and the Lotte World Adventure theme park. Jump right into an adventure with the adrenaline-fueled Bungee Drop, French Revolution, Flume Ride, Atlantis and Gyro Swing. Don't forget to snap some Instagram-worthy photos at Camelot Carousel.
Cost: 59,000 KRW
Address: 240 Olympic-ro, Songpa-gu, Seoul, South Korea
Opening hours: 10:30 AM - 8 PM
How to get there: Take the subway to Jamsil Station.
9. Make your way up Inwangsan Mountain
If you enjoy the great outdoors and the challenge of a good hike, then Inwangsan Mountain is worth a visit. Take a refreshing hike up its winding trails while being surrounded by a plethora of cherry blossoms. This soul-enriching experience will fill your lungs with fresh mountain air and leave you feeling recharged.
An evening hike at Inwangsan provides a breathtaking view of the city transforming from day to night. Be sure to bring along a headlight to ensure that you and your partner have a safe journey! Now all that's left is to hit the trail and treat yourself to an amazing hiking experience while gazing at the beauty of the night sky.
Cost: Free
Address: 29 Inwangsan-ro 1-gil, Jongno-gu, Seoul
Opening hours: Open 24 hours, although no hiking is allowed on Mondays.
How to get there: Access Inwangsan Mountain via Dongnimmum, Muakjae and Hongje Station in Seodaemun-gu.
10. Get lost in the beauty of Nami Island
If you find yourself with some free time, why not visit Nami Island? Nami Island is an incredibly popular destination located less than two hours away from Seoul. Sitting in the middle of a large lake, it's renowned for an ever-changing view of the tree path depending on the season. A stroll down the Central Korean Pine Tree Lane offers plenty of opportunities to take stunning photos and capture the beautiful cherry blossom setting.
Taking a selfie with the famous Winter Sonata statue on Nami Island should undoubtedly be on your bucket list if you are a fan of Korean dramas.
Cost: 16,000 KRW for the ferry ride, 44,000 KRW for the zip-line ride
Address: 1 Namisum-gil, Namsan-myeon, Chuncheon-si, Gangwon-do, South Korea
Opening hours: 8 AM - 9 PM
How to get there: Take a ferry from Gapyeong Wharf or opt for the one-way zip-line ride.
Discover Seoul's beautiful sights
For your much-anticipated couple's trip to Seoul, you won't be disappointed by the choices of things to do. Before you take off, make sure that you don't overlook travel insurance. It's good to have your travel insurance sorted out early, so that you can enjoy a peace of mind while travelling.
When selecting a travel insurance plan in Singapore, looking for one with COVID-19 coverage can be very useful, given that unexpected COVID-19 situations can still occur in this new normal. Income's Travel Insurance, for instance, includes coverage for medical expenses overseas due to COVID-19 and emergency medical evacuation and sending you home due to COVID-19. Start planning your cherry blossom-filled adventure with the right coverage so you can make the most out of your stay.
This article is meant purely for informational purposes and should not be relied upon as financial advice. The precise terms, conditions and exclusions of any Income products mentioned are specified in their respective policy contracts. For customised advice to suit your specific needs, consult an Income insurance advisor. This advertisement has not been reviewed by the Monetary Authority of Singapore. ​
These policies are protected under the Policy Owners' Protection Scheme which is administered by the Singapore Deposit Insurance Corporation (SDIC). Coverage for your policy is automatic and no further action is required from you. For more information on the types of benefits that are covered under the scheme as well as the limits of coverage, where applicable, please contact Income or visit the GIA/LIA or SDIC websites (www.gia.org.sg or www.lia.org.sg or www.sdic.org. sg).