5 Family-friendly 3D2N Short Trips from Singapore & What to Do There (2023)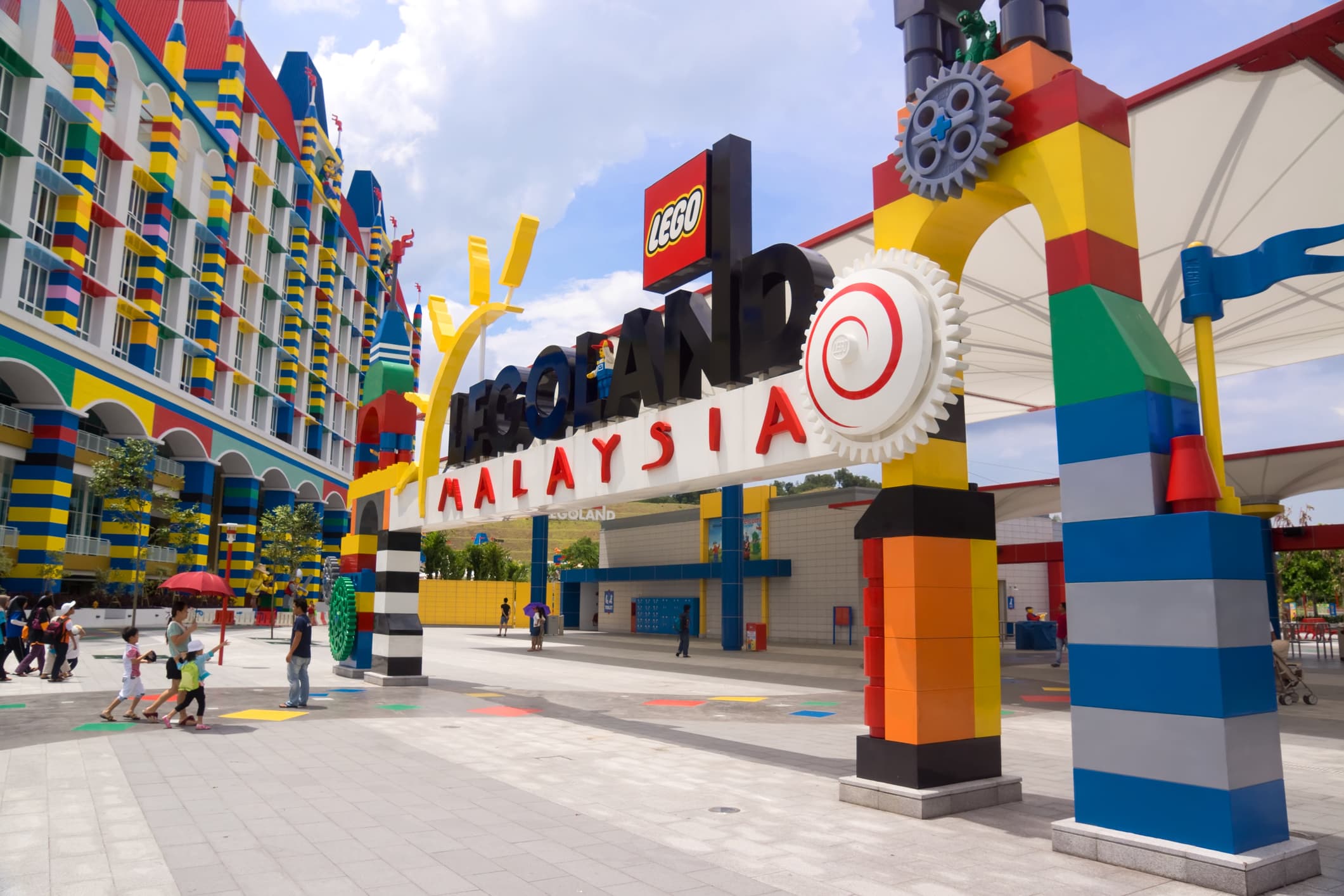 Need a short break, or a change of scenery for a bit? There's so much to explore near our sunny little island – shopping havens in Malaysia, relaxing island resorts, beautiful beaches and more. Here are our recommendations for destinations for a 3D2N trip from Singapore. We've also included some suggested activities that can make your 72 hours away a memorable one!
Johor Bahru
Why visit: Ahhh, the shopping and food haven just across the Causeway. It's great for a short trip because of its proximity and convenience – simply one bus or car ride away! If you're a family with young children who get restless every now and then, you may appreciate how quickly and hassle-free the trip to JB can be. Plus, there's something for everyone of every age to do!
What you can do: There are so many hotels in JB, at good rates and with great views – you can even see Singapore from some of them! Hotels like DoubleTree by Hilton Hotel, KSL Hotel & Resort, and Capri by Fraser Johor Bahru are just some of the more popular hotels amongst Singaporeans, for their strategic locations and service quality.

Given the hotel locations, you can easily make a trip to Legoland Malaysia for a spectacular building block adventure, go café hopping at popular spots along Jalan Trus, Jalan Pahlang and Jalan Dhouby and more. While you're there, you can also do some shopping at Sunway Big Box Retail Park, R&F Mall and Paradigm Mall! Check out some night food markets if you're lucky enough to encounter some! For more suggestions on food spots in JB, see our article where we put together some top spots for a food trail in JB!

If you're a history or culture enthusiast, try visiting spots such as the Red House Johor Bahru, Johor Bahru Old Railway Station, and various religious buildings teeming with rich history and beautiful architecture. Then, have a leisurely stroll along Danga Bay to enjoy some of the city's breathtaking seafront and amusement area, or ride the ferris wheel or start a bumper car race with your family!

How to go: If you're entering JB via public transport, you can take public buses or the KTM train.

Desaru, Johor
Why visit: This coastal town is full of exciting activities and adventures waiting for you and your family this holiday season! Whether it's exciting water sports, indulging in fresh seafood by the beach, getting in touch with nature in farms, or simply relaxing in a villa by the beach – there's something for everyone in the family.

What you can do: As a charming town away from the city, Desaru has so much to offer – more than just its beautiful beaches! If you're a thrill-seeker, you'll love water sports such as parasailing, jet-skiing and high ropes adventure courses. You can also head to the Adventure Waterpark Desaru Coast for some playground thrills. With over 20 rides, you might just spend at least half a day there! Those looking to take a break from Singapore's bustling city lifestyle may want to head to some of the town's farms to get in touch with nature. The Desaru Ostrich Farm and Desaru Fruit Farm, for instance, will have your family enjoying activities that we don't get to experience in Singapore!

Of course, what would a beach holiday be without a resort to help you forget all the stresses of life, just for a few days? You can live the beach life at hotels such at the Westin Desaru Coast Resort, Tunamaya Beach & Spa Resort, and Amerald Resort Hotel. Some of these resorts have staycation packages, so you can just relax knowing that everything has been planned nicely for you.

How to go: Take a ferry from Changi Ferry Terminal.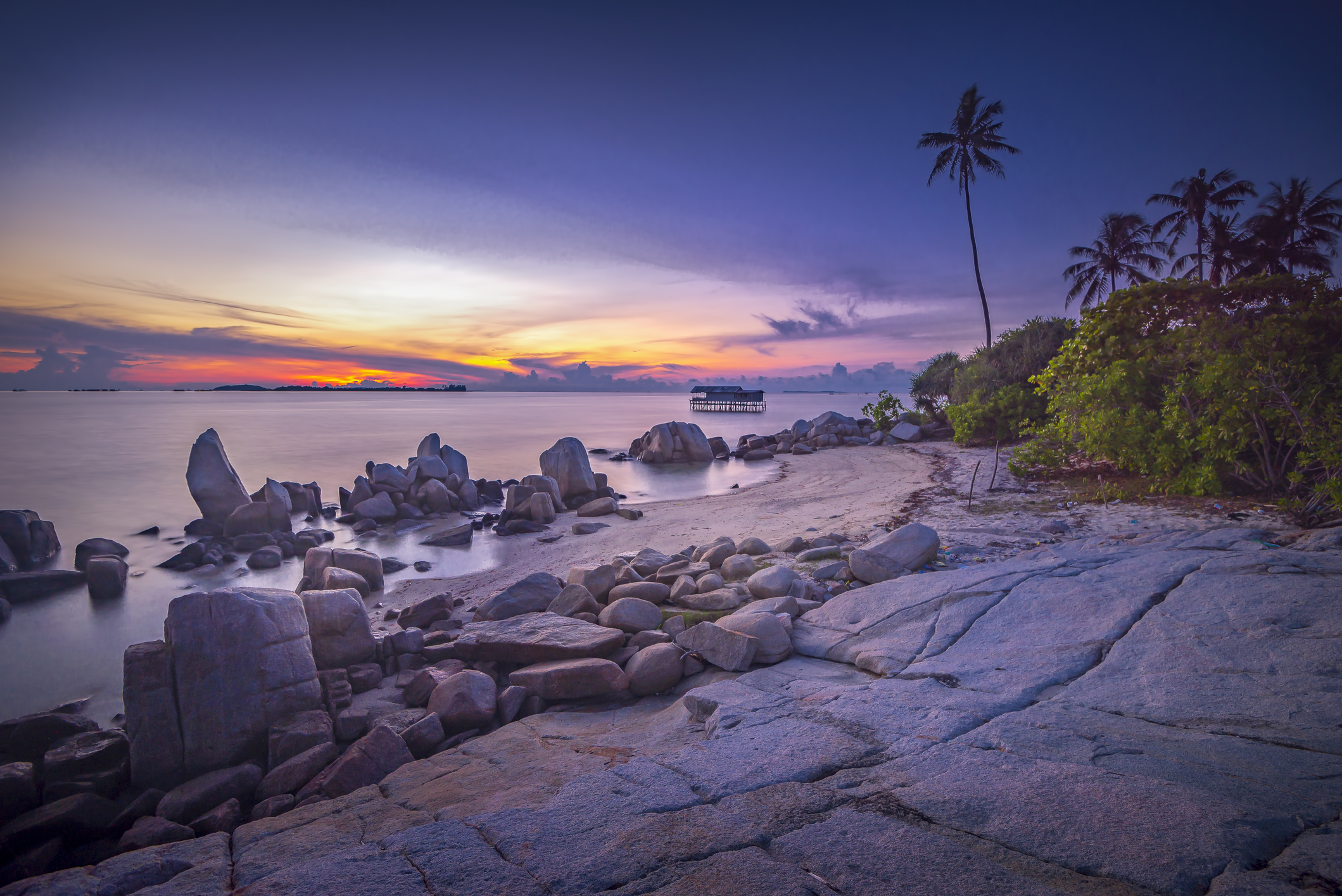 Bintan
Why visit: Who can resist this beachfront retreat just a 50-minute ferry ride from Singapore? Luxurious hotels, incredible pools, watersports, pristine beaches, beautiful villas and spas – the perfect short getaway awaits. There's also so much to do and see, from shopping to trekking and exploring cultural sites!

What you can do: Bintan is pretty much known for its appeal to help you relax and engage in watersports. But if you'd like to discover activities for the entire family, it's also the place for you! When you're here, challenge yourself to scale Bintan's highest mountain, explore the Gunang Bintan Adventure trek and you'll be awed by some wonderful views, from a mesmerising waterfall of giant trees' of up to 40 metres in height! If you'd like to explore a hidden gem, try making a trip down to Bintan's desert at Gurun Pasir Busung. Check out some of our top picks here.

Accommodation-wise, Bintan is well known for exceeding expectations! You can try out a glamping experience at the ANMON Resort Bintan, an all-inclusive package for the entire family at Club Med Bintan Island, or enjoy beachfront living at Cassia Bintan, where you have easy access to many activities and facilities offered by the Banyan Tree brand.

How to go: Take a ferry from Tanah Merah Ferry Terminal.

Batam
Why visit: Another beautiful beach getaway, Batam is often favoured by holidaymakers for its beautiful waters, iconic tourist spots, high-end golf courses, and proximity to the island's city centre where you can shop to your heart's content!

What you can do: Here you can get the adrenaline rush you need to release all that stress! Try your hand at flyboarding, wakeboarding, or parasailing. If you'd like to spend more time with your children, a wide host of activities await, such as paintball, archery, a flying fox for children, and a family-friendly Kid's Club! Besides the well-known water sports and beachfront living, there's so much you and your family can explore. Some parts of Batam are full of cultural charms – Tanjung Uma, for instance, is home to some stilt houses just above the sea waters, where fishermen and their families live. Check out more suggestions in our article here. For some off-resort fun, head to nearby malls such as Nagoya Hill Shopping Mall, Grand Batam Shopping Centre and BCS Mall - Batam City Square!

How to go: Take a ferry from Tanah Merah Ferry Terminal or Harbourfront Terminal.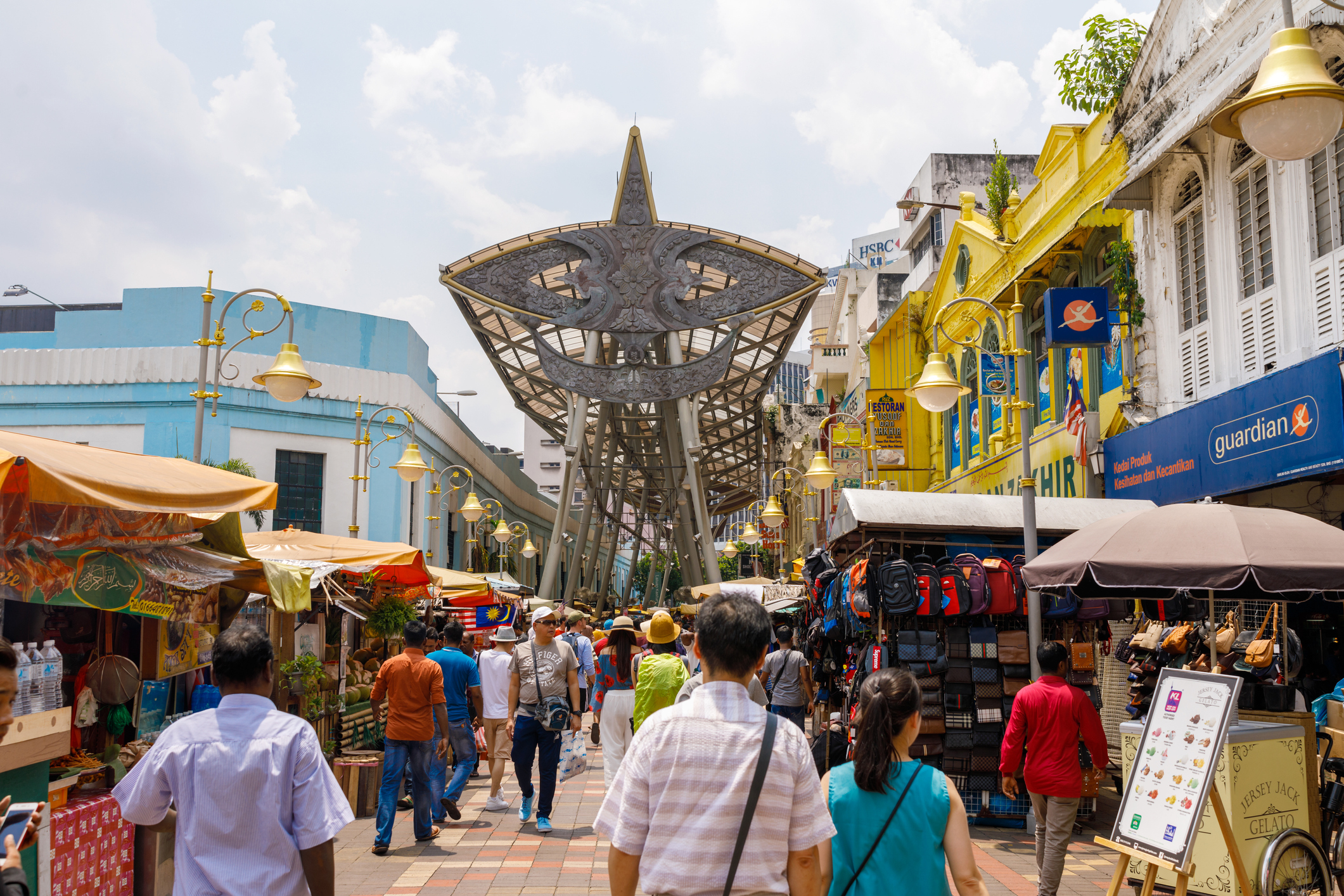 Kuala Lumpur
Why visit: It's one of the most beautiful city skylines that's close to Singapore! In this capital city of Malaysia, you can immerse yourself in a city lifestyle that's similar to but also different from Singapore.

What you can do:
For a sense of nature in this concrete jungle, head to the KL Forest Eco Park, a gazetted forest nature reserve near the Kuala Lumpur Tower. You'll be able to explore nature trails and forest canopy walkways! KL's also a place where you can snag great shopping deals. For instance, you can head to Lowyat Plaza for your IT needs, indulge in some high-end retail therapy at Pavilion Mall Kuala Lumpur, or get into the latest fashion trends at Suria KLCC. Cultural sites are plentiful too, with spots such as the Sultan Abdul Samad Jamek Mosque, Guan Di Temple, Sri Mahamariamman Temple. You can also bring back some souvenirs for your loved ones back home from the Central Market (Pasar Seni). Check out this article for places you can visit, and things you can do on a short trip to Kuala Lumpur!

How to go: Kuala Lumpur is about an hour's plane journey from Changi Airport. Travelling by car takes about 3 and a half hours, and a bus journey is about 5 hours.
FlexiTravel Hourly Insurance Keeps Your Family Safe
Now that you have an idea of what to see, to and eat at the many great getaway spots our region has to offer, it's time to start making your travel plans! When you're travelling, other than looking forward to a fun trip that's free of worries – having peace of mind knowing that your family is well-taken care of is equally important. Income's FlexiTravel Hourly insurance plan, for instance, gives every family member coverage at an affordable price. It is also perfect for short trips which means you have the flexibility to shorten or extend your trip if you wish to!