Travelling Solo? Here are Safety Tips You Shouldn't Ignore
By Jaclynn Seah, 10 June 2018
4015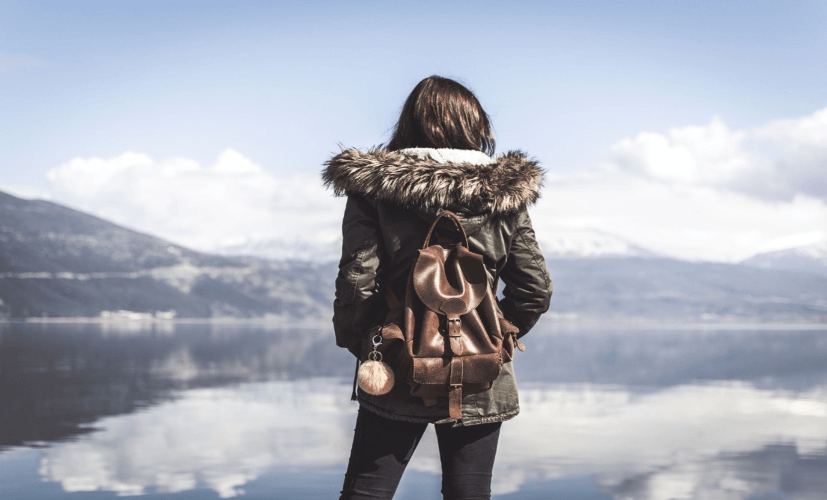 Solo and loving it.
Solo travel can be an incredibly liberating experience, but you will also be solely responsible for your own safety without your loved ones around you to watch out for you. Here are some solo travel safety tips to think about if you are embarking on your own trip.
Staying Healthy
When it comes to your health, prevention is always better than cure. Each country has varying hygiene standards so it pays to do a little bit of research before your trip to know what to look out for.
Guard against disease
: Some countries are prone to certain diseases because of their climate or hygiene standards, like Malaria or Yellow Fever in some tropical regions. Consider getting vaccinated a few weeks before your trip – local travel health clinics like the ones at
Singapore General Hospital
and
Tan Tock Seng Hospital
will be able to best advise you on what vaccines you need depending on where you plan to go.
Food and water standards
: Do some research or ask your hotel whether the local tap water is safe to drink, or if you need to stick to boiled and bottled water. You can carry water sterilisation tools as an extra precaution if you tend to have a weak stomach. When it comes to food, pick options that are freshly prepared or well-cooked to avoid any pesky bugs that may lead to food poisoning.
Carry simple first aid
: Have some simple medication that you are familiar with in your carry-on, like paracetamol, charcoal pills and antihistamines, to treat minor symptoms saves you from having to run out to a pharmacy on the road or dealing with unknown medicine. For physical wounds – band-aids, medical tape and sterilising alcohol wipes are always useful. If you have serious allergies or medical conditions, carry that information with you in an easy to access spot or wear a medical bracelet so other people can help you in case of emergencies.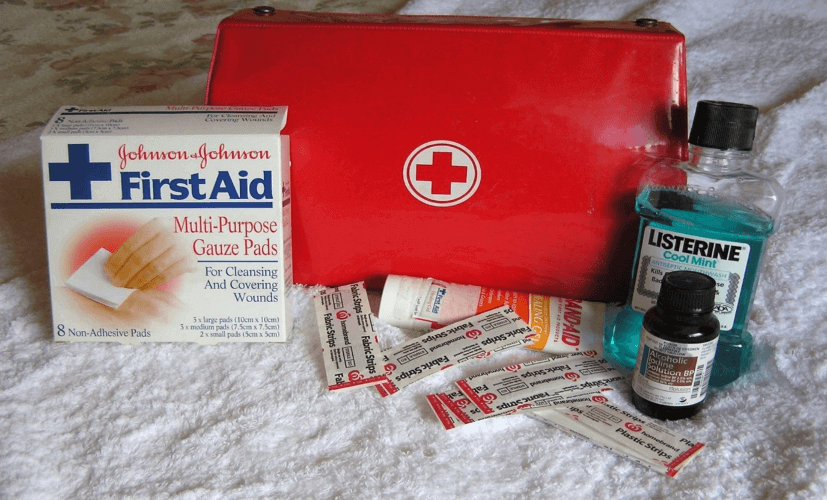 A simple first aid kit that you can easily pack into your bag.
Money Matters
Losing your money and other valuables while travelling is one of the easiest ways to ruin a good holiday. But there are simple ways to stay safe as well as minimise losses.
Only use reputable sources
: Only use official or recommended money changers to ensure you get a decent rate and legitimate currency. Keep a sharp eye out when withdrawing money from ATMs – pick an ATM that's indoors or enclosed to avoid easy snatch theft and look out for card skimming mechanisms when inserting your card.
Tips for safekeeping valuables
: Split up your cash and credit cards into various hiding spots so you will always have a backup in the event you get pickpocketed or robbed. Carry some small locks to secure your bags from opportunistic thieves. Keep your money and passport locked up in safes or lockers if you don't need to carry them around, or if you have to carry them on you, ensure these items are safely stowed in inner pockets of securely fastened bags.
Keep a low profile
: Keep your expensive clothing and flashy accessories at home – it helps to try and blend in with the way locals are acting and dressing so as not to attract unnecessary attention. Always keep your belongings securely close to your body in public and don't leave your things lying around as easy pickings. If you feel vulnerable walking around alone, look for families or small groups of friends you can stay close to look less solitary, or make friends with other solo travellers who will probably be happy for additional eyes as well.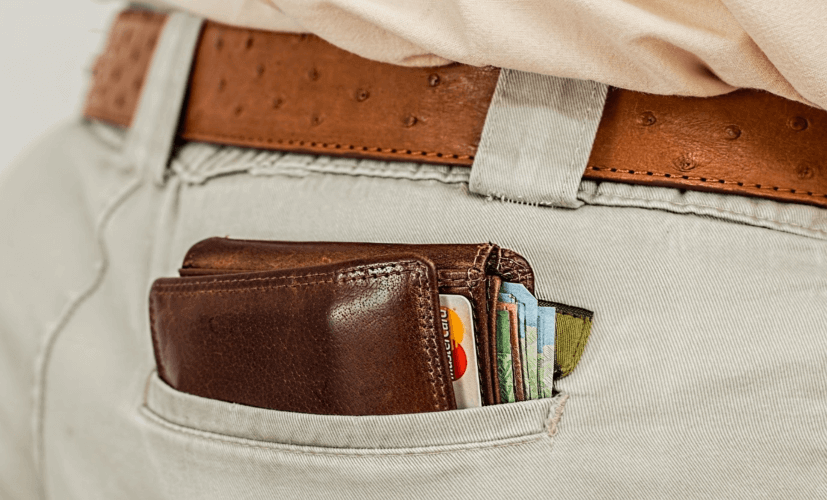 Don't present yourself as a tempting target.
Common Sense
Sometimes it's the simple things that are easiest to overlook. These are some reminders of common sense principles that can be applied to all aspects of your trip.
Know your limits
: Know your body and learn its limitations, and don't feel pressured to push your boundaries if it makes you uncomfortable – even if you think you've done something embarrassing, the best part about solo travel is that no one else will know unless you put it up on social media. That applies to just about everything whether it is giving your body time to adapt to foreign weather and geographical conditions, not getting overly drunk or careless in public, or not taking shortcuts through shady alleyways in dodgy neighbourhoods.
Stay visible
: Stay in touch with your friends and family – online messenger apps and email make it easy to keep your loved ones updated on your well-being and whereabouts – a good practice is to give a trusted friend your itinerary and agree on a regular check-in. Consider using the
eRegister
service by the Ministry of Foreign Affairs that makes it easy for the local embassy to reach out to you abroad in case of any emergencies.
Be prepared
: Save yourself the panic – note down where important facilities like the doctor, pharmacy, embassy and police station are in relation to your hotel just in case you need help. Having emergency contact information of your embassy and relations means you won't be scrambling in case of emergencies. Keep your travel insurance hotline number close and know what your policy covers as you may be able to get some claims reimbursed.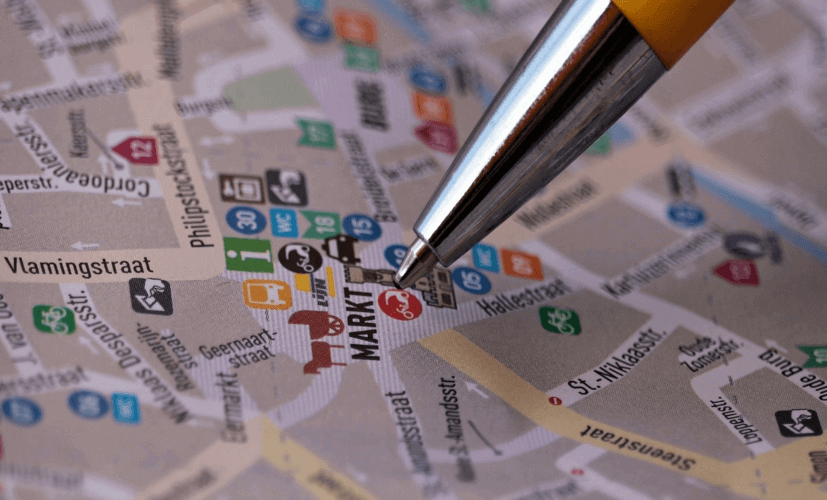 Know your neighbourhood and where to find important help facilities.
Overall, the best advice on travelling solo safely is to be vigilant and prepared but not overly paranoid – Sometimes despite our best efforts, unexpected events may still happen. Your main priority should always be to ensure your personal well-being above anything else – don't put your life at risk unnecessarily as lost or stolen items can always be replaced when you get home. Having
travel insurance
can also help to provide peace of mind by mitigating potentially expensive costs that may be incurred, from losing travel documents to travel delays.
Important Notes:
This article is meant purely for informational purposes and should not be relied upon as financial advice. The precise terms, conditions and exclusions of any Income products mentioned are specified in their respective policy contracts. For customised advice to suit your specific needs, consult an Income insurance advisor.