5 Budget-Friendly Ways to Plan a Baby Shower in Singapore
A baby shower is a very special occasion, especially for first-time parents. It's a great way to celebrate a pivotal life experience and share this joy with friends and family.

In some parts of the world, a baby shower usually takes place during the third trimester of pregnancy so that mum-to-be can enjoy some pampering before the baby arrives. For many Singaporean families, a baby shower is also known as the Full Month Celebration. This is when the baby is approximately a month old, which is considered a major milestone for most families.
While it's a blessing to celebrate your baby's arrival with loved ones, don't make this day the most expensive day of your little one's life. Without a budget in mind, baby showers can get pricey very quickly.

Here are some budget-friendly ways to celebrate a baby shower in Singapore.
Host the party at home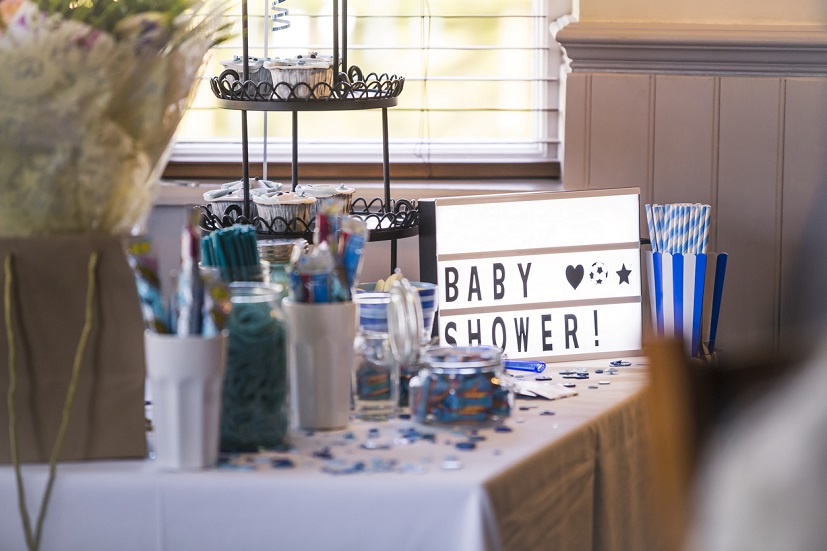 It's tempting to get caught up in the hype of celebrating at a hotel, restaurant, or hip rooftop venue. However, baby shower venues can takeup most of the budget, with rates starting at $125 an hour without catering.

The simplest and most high-impact way to save money is to host the party at home, especially with COVID-19 safety regulations limiting your guest list. Even a 3-room HDB flat can comfortably hold a few guests without feeling too cramped. Celebrating at home also makes it easier to cook and save on catering, although getting food delivered would still cost far less than a restaurant or hotel venue.

If you'd like to hold the shower somewhere more spacious, consider asking family or friends who stay at condominiums if they can book a function room on your behalf.

Have an intimate celebration
Don't feel pressured to hold a large baby shower - holding a more intimate celebration will help you manage your food and beverage costs. Aside from your close family and friends, here are some questions that can help if you and your partner feel conflicted about whether or not to invite someone:
How involved will this person be in your baby's life?
Do you celebrate other major life events with this person?
Will this person be a positive influence on your family?
Do you feel comfortable having this person around your baby?
Make it an alcohol-free (or BYOB) event
Even with a small guest list, serving champagne, beer, and other alcoholic drinks will set you back several hundred dollars. Manage your guests' expectations and let them know in advance that you won't be serving alcohol, or that this is a bring-your-own-booze event.

Avoid meal times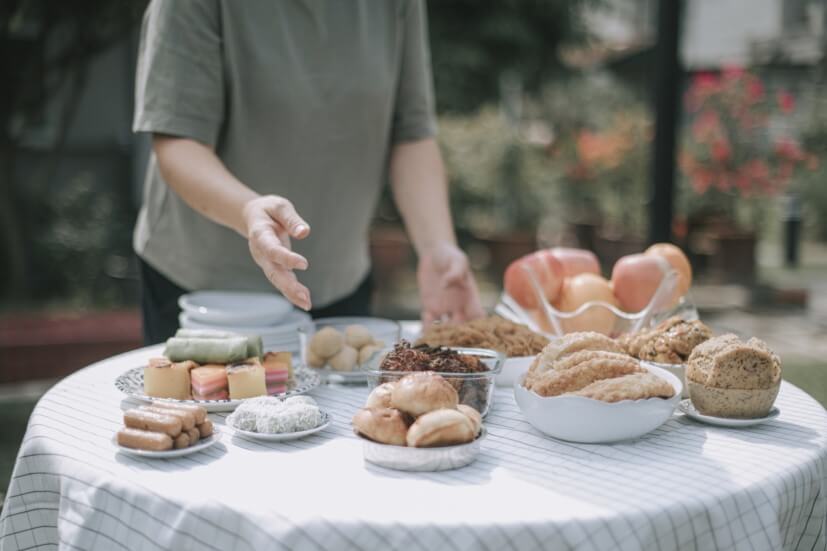 If you hold the shower at breakfast, lunch or dinner, your guests will naturally expect a full meal (ie. more food). Consider hosting the baby shower in between meal times so that you can serve finger food and snacks as opposed to a full meal.

A good time to hold the shower would be between 2 to 5 pm. Right after lunch, people would not require much to eat and you can serve a simple but delicious spread of sandwiches, snacks, kueh kueh, desserts, and coffee or tea.

Ask for help
Caring for a baby in the middle of a pandemic is not an easy feat. Your loved ones understand that you have a lot on your plate. So don't be afraid to request for their help with planning, or delegate some tasks to them. Instead of hiring a photographer, perhaps a family member can document the party. If you don't have time to source and buy affordable decors, see if a friend who enjoys party planning or decorating can make your party venue look festive.

Getting loved ones involved with the baby shower is a rare opportunity for them to bond with you and your baby. Make this once-in-a-lifetime event more memorable with their participation.

Protect your little one with baby insurance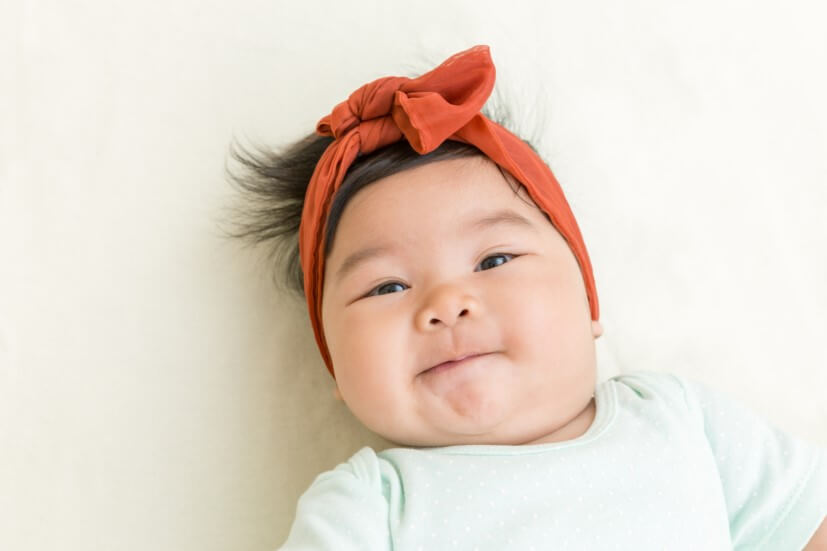 While welcoming a baby brings more joy into your lives, it also means more responsibility. As parents, we are responsible for protecting our little ones from unforeseen circumstances.

A simple way to do this is by getting baby insurance as soon as your little one arrives. Consider plans like Income's Enhanced IncomeShield, easily purchased online or with the help of an Income advisor. Having your little one well protected will give you peace of mind and allow you to focus on celebrating all their precious milestones.
Important Notes:
This article is meant purely for informational purposes and should not be relied upon as financial advice. The precise terms, conditions and exclusions of any Income products mentioned are specified in their respective policy contracts. For customised advice to suit your specific needs, consult an Income insurance advisor.

This advertisement has not been reviewed by the Monetary Authority of Singapore.