Planning a new home? This checklist will help you navigate the ins and outs of home ownership.
By Juliet Huang, 24 December 2018
5120
Ah, the jingle of keys and the giddy high you get from shopping for new furnishings – indeed, there is nothing more exciting than owning a new home. However, for a first time home buyer, the excitement can be overwhelming.

Despite the happy milestone, looking for The One can take a toll on even the calmest person and the strongest relationships. Whether you are looking for your first home away from home or setting up a new nest, this checklist serves to help you navigate the ins and outs, so you know what to expect in your search.

Checklist Item 1: Check location, location, location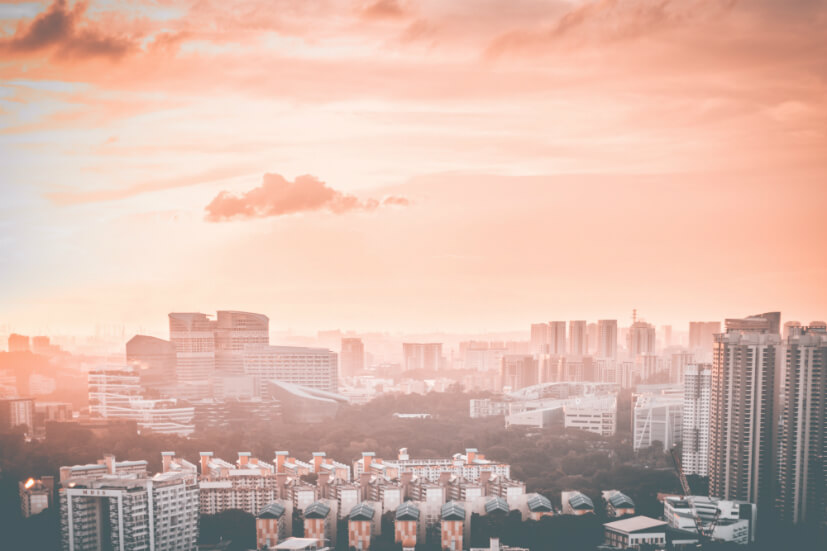 Image: Unsplash

Before you start ogling at the shiny spreads in Home & Décor, the first thing to do is to decide which neighbourhood you want to live in. Location is the most important factor in home-buying, and you will need to study where your future home is in relation to:
Your workplace: If you are relying on public transport, it will be good to check if your potential home is near a public bus stop or train station, and if not, whether shuttle buses from your workplace reach the neighbourhood. If you are a driver, estimate how long you will spend on the journey to your workplace.


Your loved ones, if you are a primary or secondary caretaker within the family: Staying near your family means you will be able to support your elderly parents, help provide childcare for your siblings' children or have your family provide childcare for yours. (Bonus point - buying a public housing flat near your parents gives you substantial housing grants which make the deal even sweeter!) Without family support, even the simplest tasks can be a hassle if you don't know your neighbours well. In new estates, your neighbours may not have even moved in yet.


​The amenities surrounding the area: Prioritise which amenities you want near your home and which you're willing to travel further for. Older estates, such as Toa Payoh and Ang Mo Kio, will already have established public transport networks, shopping malls and hawker centres well distributed throughout the estate. Newer neighbourhoods, like Sengkang and Punggol, usually have fewer existing malls and hawker centres. However, these newer estates have more modern designs and no lack of expansive green spaces, which could be a draw for nature-lovers or those with pets and young children.
Checklist Item 2: Public housing – Build-to-order (BTO) or resale?
A Build-To-Order (BTO) housing flat is a brand new public housing flat. These are usually heavily subsidised. A resale flat is a flat sold on the market, and prices can vary according to demand and supply. Whether you choose a BTO or a resale flat is determined by how soon you want to move in, and your housing budget. You might also want to profit from the house, so rental and resale potential must be taken into account. The pros and cons are summarised as below:
BTO

Resale

Prices

Currently about $160K to $280K (depending on the maturity of the estate)

Source: HDB website
Currently about $350K to $450K (depending on demand and supply)

Source: Data.gov.sg

Pros

Brand new, with some built furnishing

Many grants available, ensuring lowest prices

High resale value

Some furnishing already available Immediate move-in
Can get better locations
Less restrictions on rental

Cons

Selection based on balloting

Long wait as standard BTO projects typically takes about 3-4 years to build

Restrictions on rental


Source: HDB website

Renovation cost can be quite high
Limited subsidies available
Resale value may not be as high
Checklist Item 3: Private housing – what are the considerations?
If you like the convenience of having amenities such as a gym or a pool at your doorstep, or perhaps you just want more privacy and 24/7 security, then maybe a condominium flat is for you. Here are some point to note if you are thinking of a condominium flat:
Can I pay for it? If you are taking out a loan to buy your new home, the Total Debt Servicing Ratio (TDSR) states that the total debt cannot be more than 60% of your existing gross monthly income. This debt takes into account all other loans. The loan tenure for private properties is also capped. This means that you have to estimate how long and how much you are willing to pay. Not forgetting, you have to also include the down payment for the property which has to be paid up front. This mortgage calculator can help you do a quick estimate


Can I afford it? A study done shows that in order to afford a new or resale 2-bedroom condo flat, homeowners need to earn a monthly income of $7,000 if you are looking to buy outside of the central region, and anywhere from $9,000 to $15,000 if you are looking to buy nearer to downtown. This is important as apart from your loan servicing, you have to account for the condo's monthly maintenance fee, which can range anywhere from $200 to $1,000 monthly for luxurious, prime location estates.


Will it bring me additional value? Of course, cost aside, a private property has fewer regulations for renovations and rental. This means you have more freedom to do what you like with your house. And if you are considering even longer-term, you might want to consider a freehold condominium. A freehold condominium is yours for life, and you can even entrust it to your future children. Another pro is the potential for developer buyouts, which can make you a lucky millionaire in the next few years, if your estate goes through an en bloc sale!
Checklist Item 4: Let's meet the property agent!
Some experienced homeowners might not think it is necessary to work with a property agent in order to buy or sell their apartment. What exactly does a property agent do? Basically, your property agent should help you with the paperwork required, negotiate on your behalf, and as they are collecting commission from your purchase, they should disclose any conflict of interest. They cannot represent both the buyer and seller in one transaction! The Council for Estate Agencies (CEA) is the agency responsible for regulating property agents. This website is also a one-stop portal for you to do your research before engaging your property agent. For first-time homeowners, a trustworthy, patient property agent can come in handy as he or she can take you through the entire process without hassle.

Checklist Item 5: What to look out for when viewing a property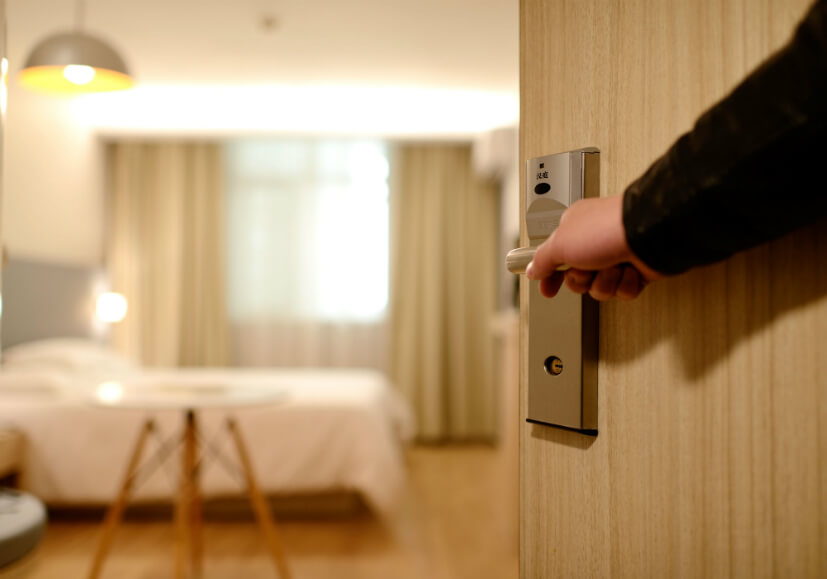 Image: Pexel

Now that you've picked your location, done your sums and found a property agent you can trust, what should you look out for when viewing actual properties? You don't have much choice with BTOs as the flat is already allocated to you, but if you are just browsing around the resale market, you might want to ask these questions to help suss out the flat:
What's being built nearby, and when? It is important to know if your unblocked view of the grassy soccer court is going to be replaced by an MRT track. This will help you decide if you are willing to deal with the noise and pollution.


Who is living next door? Your neighbours may become your closest family, so do check out your neighbours before moving in. Will there be large families who like to hold festive gatherings next door? Is it a vacant house? Are there neighbour disputes? It helps to know all these before you decide on the house.


How long has the current owner been living here? Last but not least, do find out how much wear and tear the property has endured. Ask about the latest renovations done, as well as how long the property has been up for sale. In some cases, what seems like a beautifully renovated property may remain unsold for long periods, for reasons that could range from unfortunate loan shark harassment cases to just an unreasonably high asking price.
Even if you are buying a brand new flat, remember to check for defects when you first move in. There is a 7 day period in which you can submit your list of defects to HDB to rectify. Here is a handy checklist by online property portal 99.co for you to use. It is also extremely useful for reviewing a resale flat or condo unit!

Checklist Item 6: Congrats! You've settled on a new home. What to consider when renovating your home?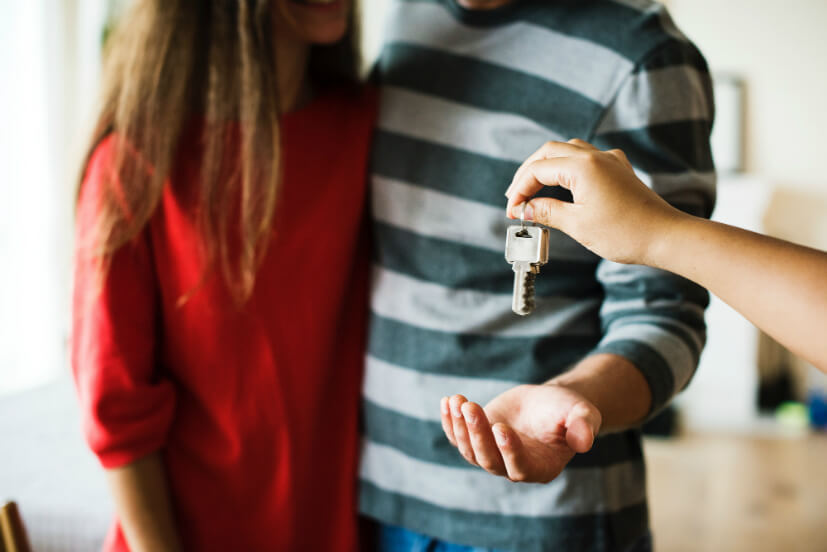 Image: Pexel

Perhaps the most exciting part comes about when you are ready to renovate your new home. Whether it's a new flat with some furnishings or a resale flat, you'll want to add your flair and style to it.

Start with a renovation budget in mind. Renovation costs can differ with the type of materials used, as well as any demolition work needed. Also, consider the furniture that you'll be putting in your new home. This is a fun and creative process, but it can be a hassle if you do not plan properly.

Secondly, do your homework about the rules and regulations governing your unit. A public flat has certain restrictions when it comes to things like the hacking of walls, so make sure to research these restrictions carefully. There are also restrictions for condominiums. According to the Building and Construction Authority of Singapore (BCA) which sets out these rules and regulations, there are stipulated guidelines that homeowners must adhere to. For example, homeowners in a condominium estate have to ensure that any locks or safety devices added to your house must maintain a uniformed look with the rest of the estate.

All in all, these six steps can be time-consuming and require a lot of effort, but don't let that discourage you. And with all the time and money you're investing in your new home, it is a good idea to protect it with Income's Enhanced Home Insurance. The insurance scheme covers all types of housing, be it public or private flats, new BTOs or resale flats or houses. This will give you peace of mind so that as you go about building your nest, you know that your investment is always protected against unforeseen events such as fire or theft.

Important Notes:
This article is meant purely for informational purposes and should not be relied upon as financial advice. The precise terms, conditions and exclusions of any Income products mentioned are specified in their respective policy contracts. For customised advice to suit your specific needs, consult an Income insurance advisor.

This advertisement has not been reviewed by the Monetary Authority of Singapore.