I am my Parent's Retirement Plan
It's easy to size up a person's social standing with a few pointed questions - Where do you live? What was your school? What do you do for a living? What car do you drive?
For instance, when someone says he lives in a landed property, you are likely to conclude that he must be a person of means. Until I married in 1989, my home was a three-bedroom single-storey terrace house at 22-27 Zion Road, about 15 minutes' walk to Orchard Road. My house had a garden where we grew a guava tree, a jackfruit tree and a banana tree. I had two swings in the front lawn.
Using my childhood home as a benchmark when I was a young child, I thought my parents were financially well-off. After all, I was living in a terrace house, my mother was a housewife and I appeared to have a live-in maid who dusted and cleaned the house every day.
Nothing could be further from the truth. First, it turned out that the terrace house was rented – since my grandparents' time – at a ridiculously low monthly cost of $25 from property firm Tang Choon Keng Realty, which had a stake in retailer CK Tang then. The rent of my home was capped at a low level, thanks to the Rent Control Act, which kept rates at 1939 levels to protect tenants from unscrupulous landlords.





Second, my "live-in maid" was actually my aunt, my father's younger sister, who never got married and had an unhealthy obsession to keep the house neat and clean at all times.
I soon learnt that by society's standards, my family was quite far down the social ladder. My dad, who was the family breadwinner, stopped school before completing his Primary 6 education at the now defunct Easter English School in Grange Road. When I was born in the mid-1960s, he was a fireman earning about $110 a month. He even had a short stint working in a private investigation firm and later became a security guard with a basic monthly pay of about $1,000 until he retired in his early 60s.
My mom has never been to school, due to her father's gambling habit. The family ran out of savings before she could start school. She worked as a hairdresser opposite Tiong Bahru wet market and became a housewife soon after I was born.
I was in my mid-teens when it dawned upon me that the onus is on me as the older child to take care of my parents during their golden years. They had practically no savings and my brother is six years younger than me. The realisation that I am my parents' retirement plan wasn't a pleasant thought and I was terrified and gravely concerned on how I was going to shoulder the financial burden.
Fast forward to today. In a survey that polled 400 adults and 200 youths and commissioned by Income Insurance, 85% of youths believe that their parents had not planned for their retirement. As such, 66% of the youths surveyed said they had factored in the cost of looking after their retired parents although only 8% of them were very confident of supporting them financially.
To help support their parents, 70% of them foresaw downgrading their lifestyle in the future. This included settling for a smaller house or giving up their car. The youths also cited that they would indulge less in personal hobbies and interests (48%), make career-related sacrifices such as take up extra jobs, and even delay marriage (25%), if required.
I remember harbouring the same concerns as these youths. And till today, there are times when I have nagging thoughts on whether I have enough to fund both my parents and my retirement. Such concerns have impact on my investment objectives, my lifestyle and my own retirement plan.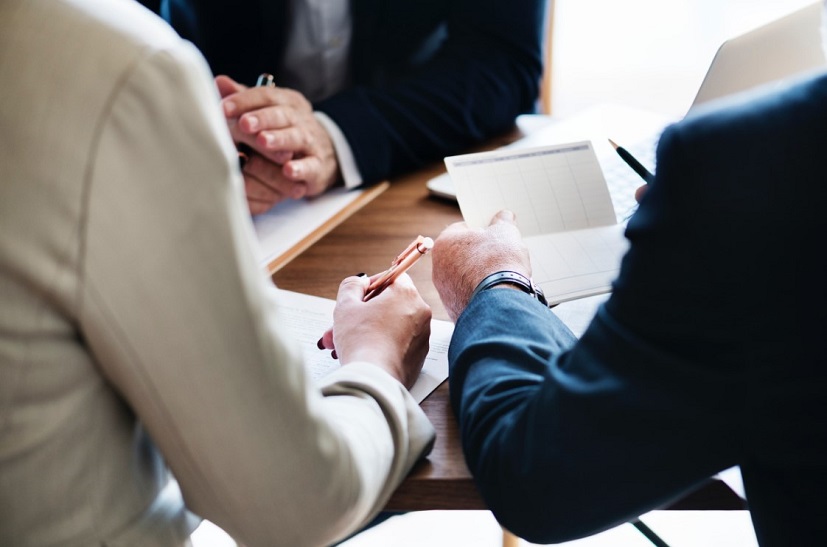 Photo by rawpixel on Unsplash
Looking back, I am thankful that my personal financial beliefs took shape from my humble family environment and from watching how my parents dealt with money. I observed that my dad would hand my mum the bulk of his monthly pay, leaving just enough for himself. His needs were simple and he did not spend much because if he were not working, he was very content just to be at home with my mum, my younger brother and me.
From my mum's management of the family's finances, I learnt the virtues of thrift and spending within my means. This meant that if I had $1 in pocket money, I should spend less than that sum and save the difference. She would check on what I spent at the school tuckshop by turning up at my school during recess. Mum did the weekly marketing, patronising the stalls at the Tiong Bahru wet market with the best and freshest produce at the lowest prices. The rest of the money was saved for a rainy day. It paid for the tuition classes my younger brother and I took, and my parents' three-room HDB flat in Zion Road which they had the foresight to buy in 1988. My parents moved to that flat a decade later, when the Zion Road house had to make way for the development of Melrose Park condominium.
It was my mother who first planted the idea of financial independence into my head. I was in primary school when she told me in no uncertain terms that I had to study hard so that I could earn my own keep. Money was important because, with it, I would have more choices in life and enjoy the freedom of doing whatever I wanted.
I was scrupulous in saving the money from my Chinese New Year hongbao, or red packets, and my birthday hongbao. While pursuing my Economics degree at National University of Singapore, I became financially self-sufficient by giving tuition and stopped taking money from my parents. I continued my savings habit throughout my work life, "paying myself first" to achieve financial goals that I have set.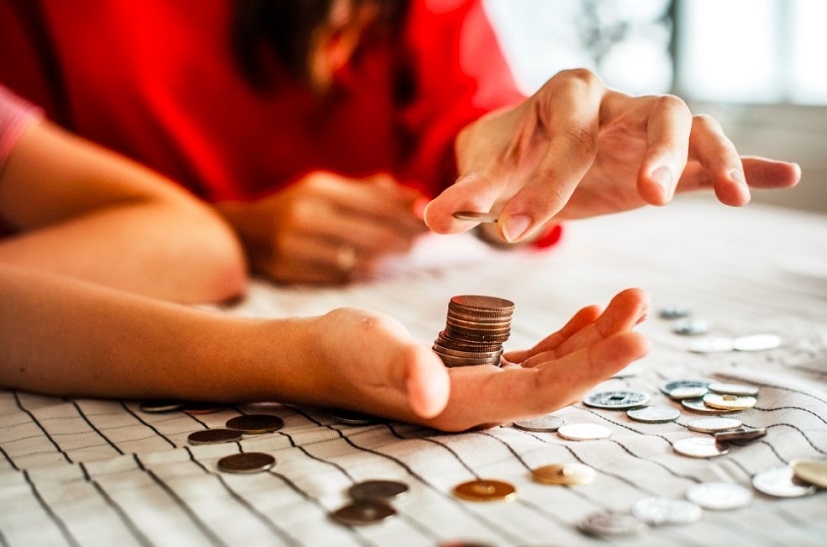 Photo by rawpixel on Unsplash
As I grew older, my outlook on financial independence became more sophisticated, particularly after I started writing about financial matters at The Straits Times and subsequently assumed the role of Invest Editor at The Sunday Times.
What Mum taught me was just the first part of the equation: to earn a steady income from which I can save. I realised that earning a good salary was not enough. This is the next part of the equation: learning how to be financially literate, which means understanding the different investment tools and making my money work harder.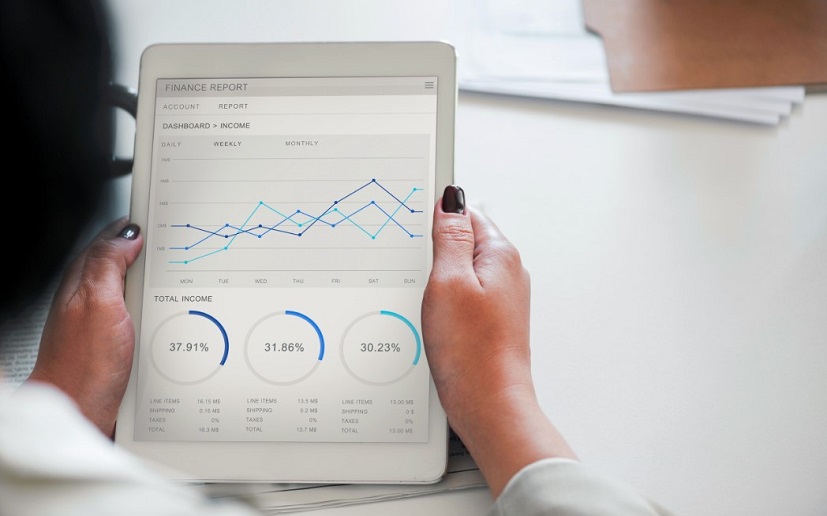 Photo by rawpixel on Unsplash
When I was in my 30s, I set up a retirement plan and regularly review it. It helps that I have a disciplined savings habit and a simple lifestyle from a young age. I am on a constant lookout for suitable investment opportunities and I try to invest prudently with a long-term view.
To retire successfully, I have devised a system for regular, predictable and sustainable cash flows. I would match these income flows to fund my needs (must have) and wants (nice to have). Passive income can come from income-generating assets – such as an annuity like our CPF Life scheme, retirement insurance plans, investment properties and dividend yielding stocks.
For me, the building blocks of my retirement plan will comprise guaranteed income flows from sources such as CPF Life payouts. They will provide a secure and reliable income stream for a basic retirement. Beyond that, I have invested into different higher-return instruments so that I can stretch my savings for a better lifestyle.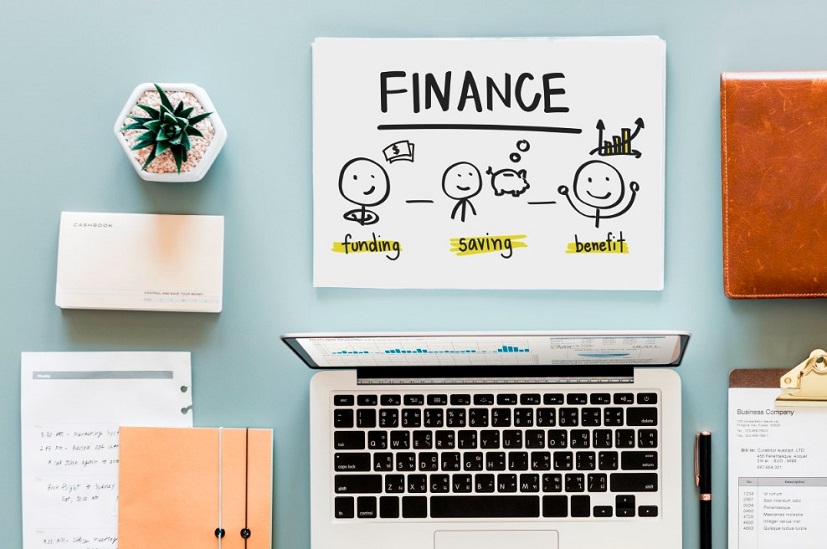 Photo by rawpixel on Unsplash

Here are some steps that I took for my parents' retirement:
Work out their lifestyle needs and expenses
The passive income flow to cover my parents' retirement must be reliable. Likely income sources will include CPF funds, Singapore Savings Bonds, annuity/insurance retirement plans and dividends from blue chip stocks
Ensure that their flat is fully paid up.
Check their CPF balances and help them optimise their CPF savings.
Lookout for suitable investment opportunities eg I park some of my mom's savings in Singapore Savings Bond (SSB) to earn regular interest. SSB is flexible so she can redeem anytime if the need arises.
Be aware of subsidies that my parents who are in the Pioneer Generation category can enjoy, and optimise them.
Be aware of government assistance schemes for elderly disabled Singaporeans (my father is wheelchair-bound) living in HDB flats. By doing so, I have helped my dad apply for his subsidised wheelchair, as well as payouts from the Pioneer Generation Disability Assistance Scheme (PioneerDAS).
Ensure they have hospitalisation plan and strike a balance between paying premiums which increase as they get older and adequate cover. For example, I plan to downgrade my parents' full rider (that covers the deductible and co-payment) to a less expensive "half" rider which is capped at specified amount, in the near future.
Help my dad claim from his severe disability ElderShield insurance plan.
Help them with legacy planning. I have helped them set up their wills, Lasting Power of Attorney, and CPF nominations.
Ensure my parents' flat is elderly-friendly by installing grab bars, non-slip bathroom floors, and so on.
My brother and I take turns to accompany them for medical appointments. My parents are illiterate so it is important for us to better understand their medical conditions by communicating directly with the doctors.
Ensure they have a healthy lifestyle and monitor what they eat.
Spend time with them at home, and take them out for outings and overseas trips (my dad won't travel overseas because of motion sickness but my mom will).
Provide and educate them on devices like mobile phones and apps so they can stay connected with family members and friends.
My dad is now 83 and my mom is 78. My brother and I provide a helper for them and we take care of their financial as well as other needs. It is a privilege to be able to show my love and fulfil my duty to my parents by ensuring their retirement and other needs are well catered for.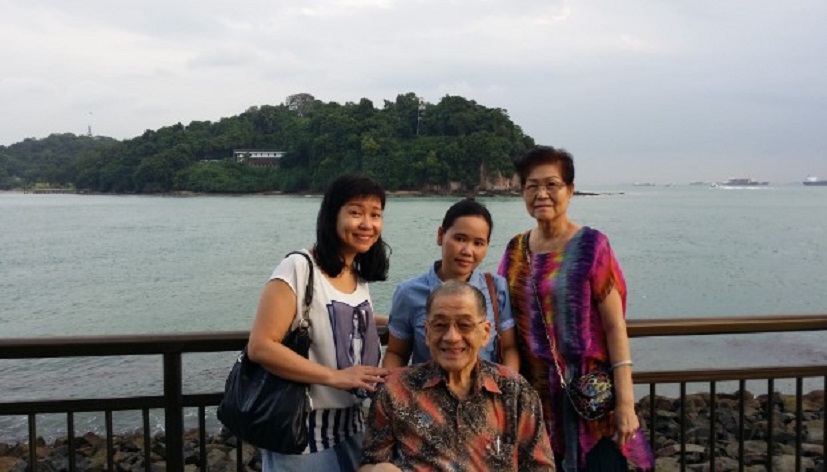 Photo by Lorna Tan. From left: Lorna Tan, helper Halimah, mom Ann Lee, with Dad (on wheelchair) Allan Tan, at Labrador Park, Singapore.

The writer is Invest Editor at The Sunday Times and author of three best-sellers: Retire Smart - Financial Planning Made Easy; More Talk Money; and Talk Money.
This article is meant purely for informational purposes and should not be relied upon as financial advice. The precise terms, conditions and exclusions of any Income products mentioned are specified in their respective policy contracts. For customised advice to suit your specific needs, consult an Income insurance advisor. This advertisement has not been reviewed by the Monetary Authority of Singapore. ​
These policies are protected under the Policy Owners' Protection Scheme which is administered by the Singapore Deposit Insurance Corporation (SDIC). Coverage for your policy is automatic and no further action is required from you. For more information on the types of benefits that are covered under the scheme as well as the limits of coverage, where applicable, please contact Income or visit the GIA/LIA or SDIC websites (www.gia.org.sg or www.lia.org.sg or www.sdic.org. sg).