Challenges Women Entrepreneurs Face and Ways to Overcome Them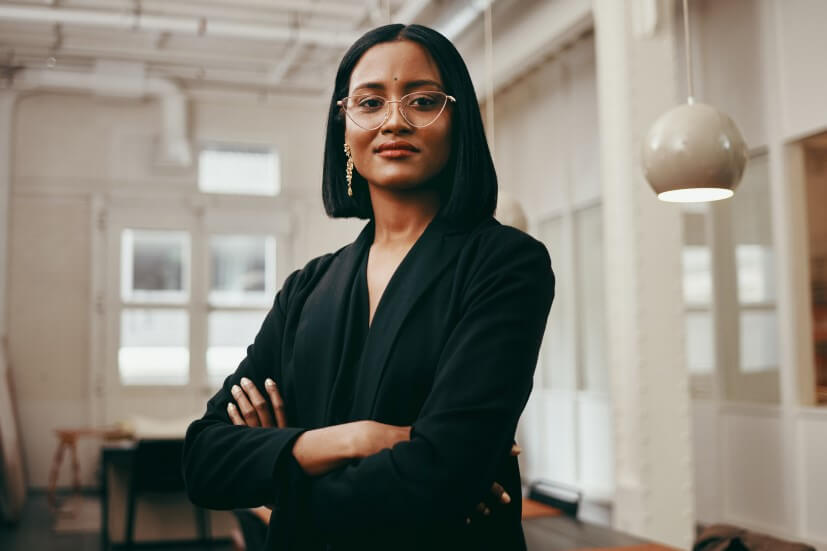 With more and more women in the workforce today, female entrepreneurship has been on the rise as well, but with that, comes a new set of obstacles that women face. This is especially so when starting a business in male-dominated industries, like construction or even finance where women are sometimes not taken seriously.

Gender stereotypes still mean some don't think women are tough or assertive enough to make difficult and objective business decisions. For those who are parents, there's also the assumption that working mothers can't commit 100% of their time and attention to their business because they're also needed at home. Though false, these perceptions may mean that women entrepreneurs are sometimes treated like they're 'less than' their male peers which can lead to a lot of self-doubt.

Find mentors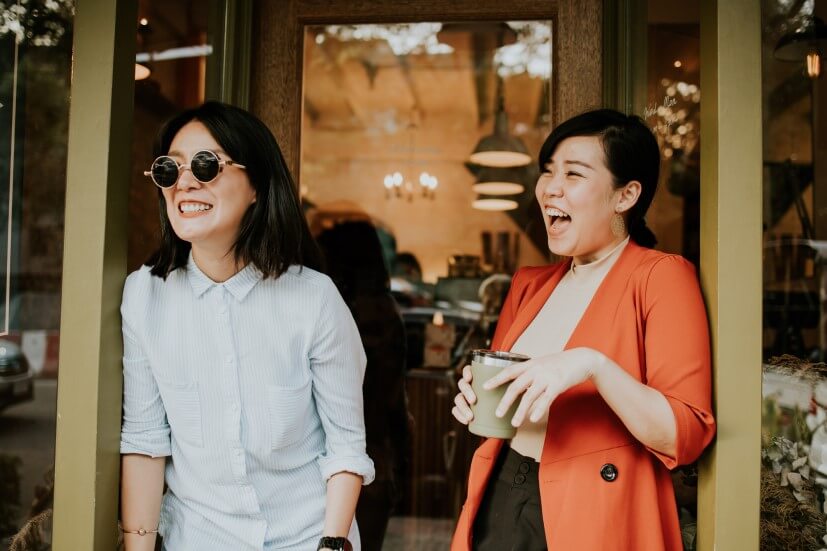 One way to combat this is to join entrepreneur groups which can be easily found online and on social media platforms. Seeking support or just having like-minded people to talk to about entrepreneurship could help you gain confidence in yourself and your business decisions. If you can, finding and engaging a mentor who has achieved your idea of success, would be a bonus!

Not only can mentors guide you on how to solve business problems, but they may also be able to help you build your social network and gain access to certain people or resources that can help you achieve success.

As a woman entrepreneur, you may want to consider looking out for a female mentor in particular. Though the business world may be male-dominated, a (wo)mentor would better understand the challenges faced by other women entrepreneurs and provide advice from a female-centric lens. Be bold and take the first step in approaching a female entrepreneur you admire and ask to be their mentee. It's important to speak up because good mentors are always highly sought and won't simply fall into your lap.

Of course, when your business takes off, don't forget to look around and offer a helping hand to other women getting into entrepreneurship as well. It's important to show support, uplift and encourage more women entrepreneurs to grow their business and make it a fairer playing field for all entrepreneurs!

Balancing work and family life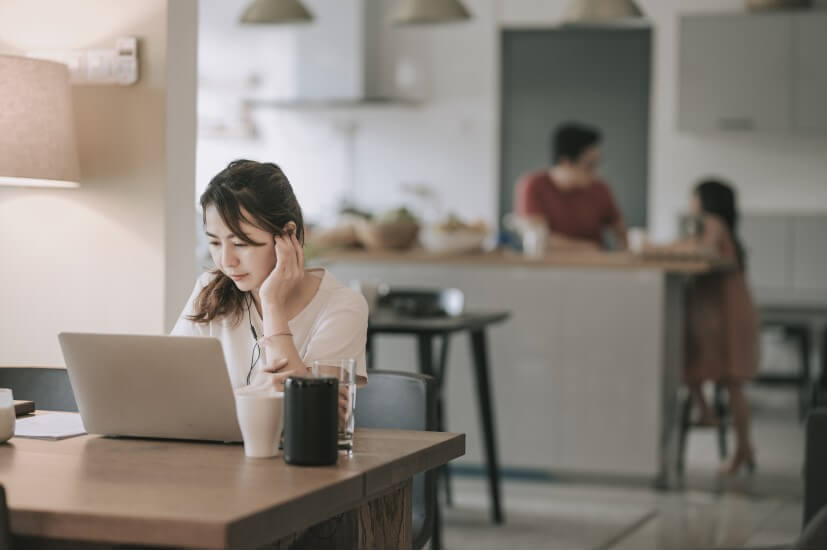 At some point in the journey of running your own business, you'll probably have trouble juggling your business, your family and your social life especially if you're married and/or a parent. On one hand, you'll be expected to be a committed daughter, wife or mother. On the other, you'll be a boss, involved in decision-making and ensuring the success of your business. It could get overwhelming very quickly, trying to give your all both at home and in the boardroom.

As such, a strong support system is a must. Ensure that everyone in your family – your husband, kids, parents and parents-in-law – understands what you're doing. Have a conversation and discuss sharing responsibilities like childcare and housework. Get the grandparents involved with childcare, if they're able to help out. Draw up a roster with your partner and allocate responsibilities, like who is picking up and dropping the kids off, who will be chaperoning play dates and so on.

They say it takes a village to raise a kid, and when you're also raising a business, it's doubly important to have people you can rely on to help.

For women who don't intend to have a family of their own or get married, they usually bear the responsibility of caring for their ageing parents. This is especially challenging if your elderly parents do not have any retirement savings and expect to be financially supported by their children.

Thus, it's important to discuss with your parents and siblings on how their retirement will be funded. On top of making sure your elderly parents' expenses are taken care of, take turns with your siblings to visit them at their home or hosting them at each other's homes. Making sure their bills are paid is one thing but ensuring that they don't feel neglected is equally as important. Talk to your siblings and let them know when you're busy and unable to care for your parents and share the responsibilities.

Finances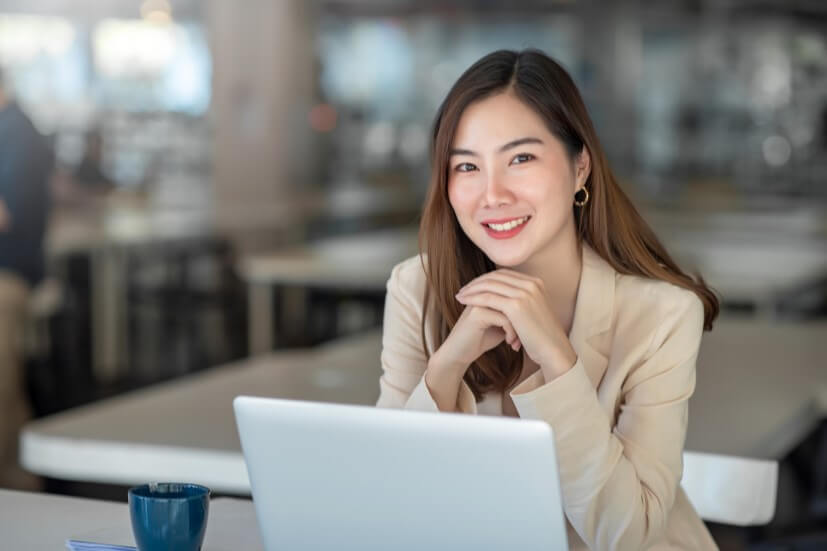 Underlying all these challenges is the fear of failure, and at the core of successfully running any business is having the financial resources to support your ventures. You need to ensure that you're stable financially to have peace of mind when tackling any challenges as they come.

Not all businesses will be profitable overnight, so you need to make sure that you have sufficient funds to tide you over until you break even. Seek advice from your fellow entrepreneurs about how much they saved and how long it took for them to turn a profit. Then, look at your finances and work out how long you can stick it out in the case where the business is not yet profitable.

Another thing to think about when you pursue entrepreneurship, is your Central Provident Fund (CPF) contribution. Did you know that as a self-employed person, you're still required to make mandatory MediSave contributions under the Self-Employed Scheme? It's best to top up all three CPF accounts (Ordinary Account, Special Account, MediSave Account) in addition to your mandatory contributions to a maximum of $37,740 total. Calculate your contribution amount here and find out more about topping up your CPF with our article on CPF Top Ups via the Retirement Sum Topping-Up Scheme.

If you're already an entrepreneur in the making or think that starting a business is in your future, you might want to consider taking up a flexible insurance savings plan, like Income's Gro Cash Flex Pro that lets you live spontaneously while you save. Gro Cash Flex Pro provides yearly cash payouts1 from the end of the 2nd policy year and the option to accumulate or withdraw your cash payouts to fund your goals. For customised advice on how to optimise your finances, you can also consider speaking to an Income advisor.

Conclusion
It isn't easy being a woman entrepreneur but chasing your dreams while making a living off it is an amazing achievement! There are no shortcuts, and it takes having mettle, great mentors, a strong support system, and stable finances in order to push yourself and your business forward.
1 If the insured survives at the end of two years from the policy entry date and premiums for this policy have been paid for at least two years, you will start to receive cash payouts after the end of the 2nd policy year. The cash payout consists of a yearly cash benefit, which is 3% of your sum assured, and a non-guaranteed cash bonus, which is up to 5.40% of your sum assured (based on a 5 year premium term for a policy term till age 120 and the assumption that the Life Participating Fund earns a long-term average return of 4.25% per annum). The non-guaranteed yearly cash bonus is dependent on the premium term and policy term, and may vary according to the future performance of the Life Participating Fund. If the Life Participating Fund earns a long-term average return of 3.00% per annum, the non-guaranteed cash bonus will be up to 2.97% of the sum assured (based on a 5 year premium term for a policy term till age 120). The policyholder will receive the final yearly cash benefit and cash bonus as a lump-sum with the maturity benefit if the insured is still alive and the policy has not ended. The policy will end once this payment is made.
If the sum assured of the policy is at least $80,000, the yearly cash payouts can be received in monthly payments. The amount of each monthly cash benefit payment will be worked out. The policyholder cannot change the payout frequency once the first cash benefit is paid.
This article is meant purely for informational purposes and should not be relied upon as financial advice. The precise terms, conditions and exclusions of any Income products mentioned are specified in their respective policy contracts. For customised advice to suit your specific needs, consult an Income insurance advisor. This advertisement has not been reviewed by the Monetary Authority of Singapore. ​
These policies are protected under the Policy Owners' Protection Scheme which is administered by the Singapore Deposit Insurance Corporation (SDIC). Coverage for your policy is automatic and no further action is required from you. For more information on the types of benefits that are covered under the scheme as well as the limits of coverage, where applicable, please contact Income or visit the GIA/LIA or SDIC websites (www.gia.org.sg or www.lia.org.sg or www.sdic.org. sg).