Your Guide to a Budget-friendly Wedding in Singapore during the Pandemic
Planning for a wedding isn't easy or cheap, especially when you're doing so during a pandemic. There's much to think about but it's not impossible to hold a beautiful budget wedding in Singapore, even during COVID-19 times. Here's 6 tips to help you plan for your dream wedding.
1. Crunch the numbers
Wedding planning is likely to be your first big project as a couple. As with anything in your relationship, open communication is key to planning a memorable wedding that falls neatly within your budget.

The first thing you should do is to come to an agreement on your wedding budget. As a starting point, ask yourselves the following questions:
Given your mortgage and other real-life expenses waiting in married life, how much can you reasonably afford to spend on your wedding?
Looking at your present-day incomes, how much can you individually contribute to wedding costs between now and your wedding day?
Has anyone else offered to make financial contributions to your wedding, and will you be accepting their help?
Who are the vendors offering PET testing and what are the costs involved?
As you talk about what you can afford, remember to also do some research on how much weddings can cost and what exactly you'll need to pay for. You don't want to commit to a budget, only to realise that you can't realistically afford anything on it either.
2. Choose your non-negotiables
What are the key components you'll like to be spending on? You may have different opinions from your partner so it's important to discuss and agree on this together, to better manage your budget.

Take into consideration the limitations on guest sizes and type of activities allowed i.e. no live music, and work out your priorities and preferences. Once you have decided on the must-haves together as a couple, allocate a bigger budget to it.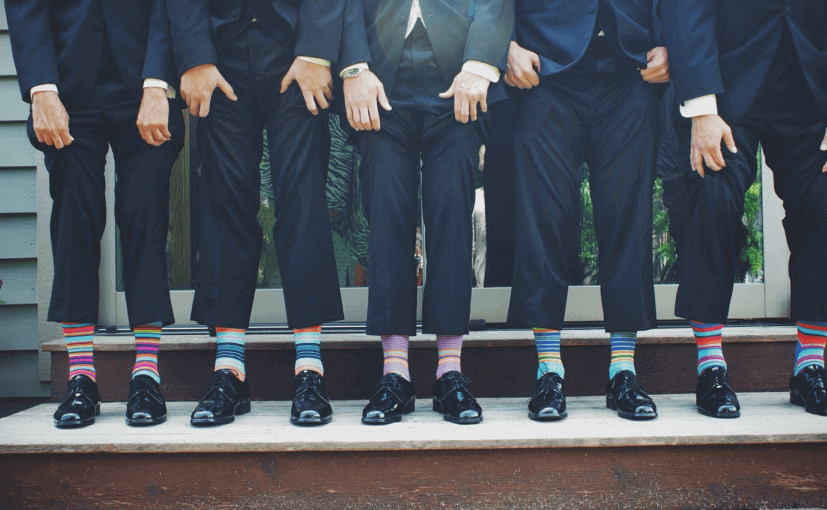 3. Limit your guest list
With COVID-19 measures underway, there is a limit to the number of guests you can invite to your wedding:

From 19 August 2021 onwards:
Wedding Solemnisations
Wedding Receptions
Home
Up to 10 attendees
Not allowed
ROM/M Building
Up to 10 attendees
Not allowed
External venues
- Up to 50 attendees (no Pre-Event Test (PET) requirement), group size of up to 5 persons
- From 51 to 1,000 attendees, PET required for all attendees*, group size of up to 5 persons
- Up to 250 attendees, PET required for all attendees*, group size of up to 5 persons
*Note: Where PET is required, it means that checks must be implemented to ensure that every attendee has a cleared status; i.e. (i) fully vaccinated (an individual is considered fully vaccinated two weeks after he or she has received the full regimen of the Pfizer-BioNTech/Comirnaty or Moderna vaccines currently administered under the National Vaccination Programme, or World Health Organisation's Emergency Use Listing (WHO EUL) vaccines); or (ii) Recovered from COVID-19 and can provide a valid PET exemption notice for the duration of the event; or (iii) Have a valid negative Pre-Event Test (PET) result for the duration of the event.

It may be tough choosing who to invite. Ask yourselves these questions to help you decide who makes it into your guest list:
Have you had any meaningful interactions with them in the last 12-18 months?
Do you spend holidays, birthdays and other life events with this person?
Did you attend their wedding? Or if they're unmarried, would you be upset if you were not invited to their wedding in future?
Is this person a positive influence in your life?
Do you feel comfortable around this person?
For coworkers - do you have a friendship outside of work?
On the flip side, instead of fussing over which friend or relative to omit from your wedding, you could also take this chance to have a small, intimate reception with just your immediate family and the closest of friends instead. Not only is it easier to adapt to the ever-changing COVID-19 situation and the resulting measures, you'll also save more money with a smaller guest list.
4. Know your venue options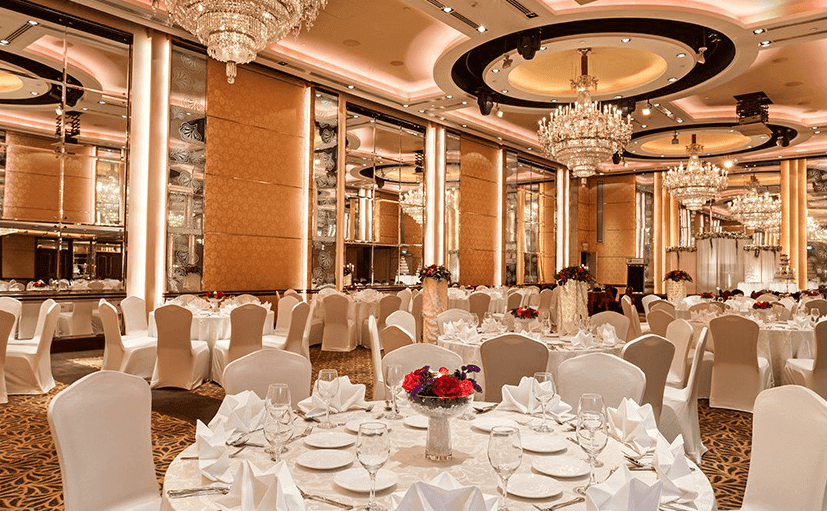 Out of all your wedding costs, the banquet will likely be your biggest expense so keep your options open and ask a lot of questions before you make any downpayments. Broadly speaking, you have two types of wedding banquet venues to choose from: hotels or restaurants.

The typical Singapore wedding is generally held at a hotel that offers a wedding banquet package, often accompanied with a complimentary night's stay in the hotel's suite. The wedding package can come with things like the cake, wedding favors, decor, and basic sound system setup.

You hence can potentially save money (and time) by letting the hotel package cover these things. Hotels are also a preferred choice for traditional families or traditional weddings, as their staff are trained with the intricacies of executing such events.

Of course, with these extra services come higher per table costs. Hotel packages have an average price tag of close to $2,000 per table for a dinner banquet, and require a minimum number of tables to be filled. Assuming the package requires at least 10 tables, a hotel banquet can easily consume $20,000 of your budget - excluding miscellaneous costs like booking fees, service charge, and GST.

On the other hand, a non-hotel venue, such as a restaurant, will have lower per table costs. A table can cost as little as $533 for a lunch reception, or $1,100 per table for a dinner banquet.

These savings are significant, but remember that you need to decorate the event space according to your wedding's aesthetics. You might also need to take care of the sound system, wedding favours, and dance floor yourself. If you do not budget for this carefully, you might spend just as much as you would on a hotel wedding package.

Compare hotel wedding packages and restaurant prices to make an informed decision. You can use this comprehensive list of wedding banquet costs as a starting point for your research.

Before you commit to any hotel or restaurant, find out if their conditions allow flexibility if measures should change in the future. Check if you can postpone your reception to a later date, and the other available options if there are additional restrictions such as cutting your guest list further or not being able to serve food or drinks.
5. Do a lunch reception instead of a dinner banquet
Unless you both feel very strongly about holding a dinner banquet, consider a wedding lunch reception instead. Most events take place in the evening, which is why booking a wedding dinner comes at a higher price. With a lunch reception, you can expect to pay 10-30% less per table at most hotels and restaurants.

There are other financial perks that come with a wedding lunch. Day weddings are more casual, which calls for less formal and more affordable wedding attire for yourselves (and your guests). If your venue gets a lot of natural light and garden scenery, you won't need to spend on elaborate wedding decor or lighting either.

The savings trickle down towards your food and beverage costs too. A lunch wedding gives you room to play around with your menu and serve brunch-themed food. Think omelettes, pancakes, and sausages, which will cost far less than an 8-course dinner banquet. Since Singapore doesn't have a big day-drinking culture, a lunch reception could be easier on your alcohol budget too.

If you really want deep savings, consider holding the wedding lunch on a Friday instead of during a weekend. Not only will this trim your guest list to loved ones who value you enough to take leave; weekday wedding lunch rates cost far less than weekend rates, due to lower demand.
6. Budget for hidden costs


Be prepared for these hidden costs, and account for them in your budget.
COVID-19 safe management measures

With restrictions changing depending on the pandemic situation in Singapore, it's best to prepare back-up plans as well as contingency funds for last minute changes.

This includes the following scenarios:
PET testing for all guests, even if you have less than 50 guests
Requiring more venue staff to assist with SafeEntry, crowd management etc.
Additional table arrangements if group sizes are further reduced
Additional fees if you have to change your venue or postpone your reception
Changes to your food and beverage set up
Cost of holding a virtual wedding / livestreaming
GST and service charge

Quoted prices often exclude GST and service charges, so ask for these up front before you compare prices.
Corkage and cake-cutting fees

If you're bringing your own alcohol and cake, your wedding venue will charge you corkage and cake-cutting fees. These fees cover the labour involved in cutting the cake and washing the dishes after, which are handled by the venue's staff. Venues also earn a lot from alcohol, so corkage fees make up for the shortfall caused by bringing your own.

Ask about these fees up front, and decide whether it's worth getting drinks and a wedding cake elsewhere.
Shipping fees

Wedding decor and accessories can seem cheaper online, until you factor in the shipping fees. Include shipping in your calculations to verify if buying online costs less than buying locally.
Wedding photography fees

In addition to the bridal package cost, read through the terms for any extra charges like hourly overtime fees, early hour charges, and split-wedding charges.

Alterations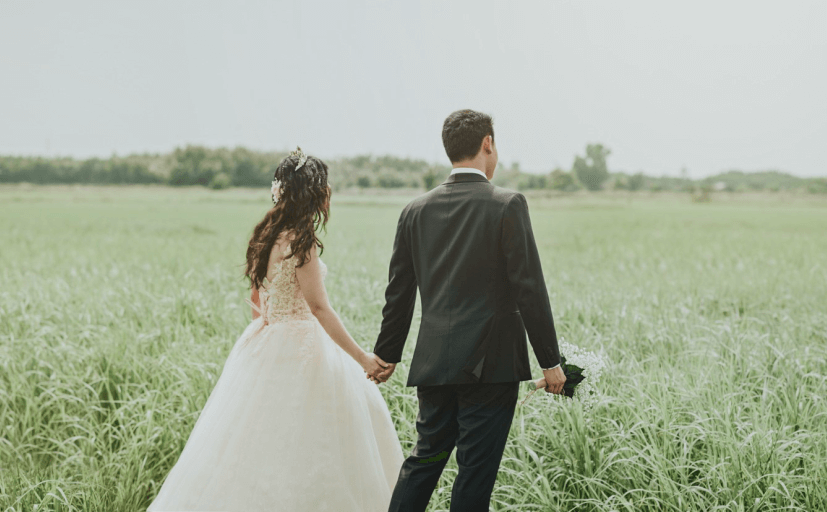 If you're buying your wedding dress from a bridal boutique, you'll want it altered to fit you perfectly. Remember that alterations are charged separately from the price of the dress. The work and fees involved will vary according to the complexity of the dress's design, the materials, and how much alterations will be done.
Your wedding shouldn't be the most expensive day of your life
Weddings are a once-in-a-lifetime event, but they shouldn't be the most expensive day of your life, especially when it's just the beginning of a new life together. The real-life responsibilities that follow will require even more financial preparation and careful budgeting. The good news is that if you can work as a couple and power through the stresses and joys of wedding planning, you'll be strong enough to handle the challenges life throws at you.

Once you've crunched the numbers for your nuptials, have a think about what the next 10 years will look like. Are you thinking about having children soon? Will your parents or in-laws be needing elderly care in a few years? Regardless of what the future holds for the both of you, you can start preparing for it today.
If you want to start saving seriously, but aren't keen on locking up your finances for an extended period, a savings plan you can consider is Income's
Gro Cash Flex Pro
. This plan provides yearly cash payouts
1
from the end of the second policy year, and you will have the flexibility to receive your cash payouts or accumulate with us. Furthermore, the plan provides coverage
2
for death and terminal illness.
If you have the means to save up for a longer-term goal and want to stay on track, you can consider
Gro Saver Flex Pro
. With this plan, you have the flexibility to choose your premium term and policy term. Upon maturity, you'll receive a maturity benefit
3
consisting of the cash value of the policy. It also provides coverage
4
for death termimal illness.


Need help planning financially for what awaits you as a married couple? Income's friendly financial advisors are here to help.
1 If the insured survives at the end of two years from the policy entry date and premiums for this policy have been paid for at least two years, you will start to receive cash payouts after the end of the 2nd policy year. The cash payout consists of a yearly cash benefit, which is 3% of your sum assured, and a non-guaranteed cash bonus, which is up to 5.40% of your sum assured (based on a 5 year premium term for a policy term till age 120 and the assumption that the Life Participating Fund earns a long-term average return of 4.25% per annum). The non-guaranteed yearly cash bonus is dependent on the premium term and policy term, and may vary according to the future performance of the Life Participating Fund. If the Life Participating Fund earns a long-term average return of 3.00% per annum, the non-guaranteed cash bonus will be up to 2.97% of the sum assured (based on a 5 year premium term for a policy term till age 120). The policyholder will receive the final yearly cash benefit and cash bonus as a lump-sum with the maturity benefit if the insured is still alive and the policy has not ended. The policy will end once this payment is made.
If the sum assured of the policy is at least $80,000, the yearly cash payouts can be received in monthly payments. The amount of each monthly cash benefit payment will be worked out. The policyholder cannot change the payout frequency once the first cash benefit is paid.
2 In the event of the insured's death or terminal illness during the term of the policy, the policy will pay 105% of all net premium(s) and a terminal bonus. Net premium(s) means the regular premium amount as shown in the policy schedule, or the reduced regular premium amount if a part of this policy has been cashed in earlier. If you change the frequency of your regular premium amount, we will use the then current regular premium amount to work out all net premium(s) paid. Net premium(s) do not include the premiums paid on riders.
We will also pay any cash benefits and cash bonuses which have built up (accumulated). If the option to receive the cash benefits in monthly payments was selected, the remaining monthly cash benefit payments and cash bonuses (if any) for that policy year will be paid out. The policy terminates thereafter.
3 If the insured survives at the end of the policy term and the policy has not already ended, the policy will pay the cash value. The policy terminates thereafter.
4 Gro Saver Flex Pro pays 105% of all net premium(s) paid or 101% of the cash value, whichever is higher in the event of the insured's death or terminal illness. Net premium(s) means the regular or single premium amount as shown in the policy schedule, or the reduced regular or single premium amount if a part of this policy has been cashed in earlier. If you change the frequency of your regular premium amount, we will use the then current regular premium amount to work out all net premium(s) paid. Net premium(s) do not include the premiums paid on riders.
This article is meant purely for informational purposes and should not be relied upon as financial advice. The precise terms, conditions and exclusions of any Income products mentioned are specified in their respective policy contracts. For customised advice to suit your specific needs, consult an Income insurance advisor. This advertisement has not been reviewed by the Monetary Authority of Singapore. ​
These policies are protected under the Policy Owners' Protection Scheme which is administered by the Singapore Deposit Insurance Corporation (SDIC). Coverage for your policy is automatic and no further action is required from you. For more information on the types of benefits that are covered under the scheme as well as the limits of coverage, where applicable, please contact Income or visit the GIA/LIA or SDIC websites (www.gia.org.sg or www.lia.org.sg or www.sdic.org. sg).