5 places in Asia to Shop till You Drop
By Eldrida Yeong, 24 April 2017
3571
"Shopping is actually very similar to farming a field. You can't keep buying the same thing, you have to have a bit of variety. Otherwise you get bored and stop enjoying yourself." Becky from
Confessions of a Shopaholic
once blessed us with this piece of advice with regards to one of the most tiring activities in the world- shopping. For all of my fellow shopaholics out there, we know better than anyone that the shopping doesn't stop overseas. Here are more places for you to go just a lil' crazy!
1. Thailand, Bangkok: Chatuchak Market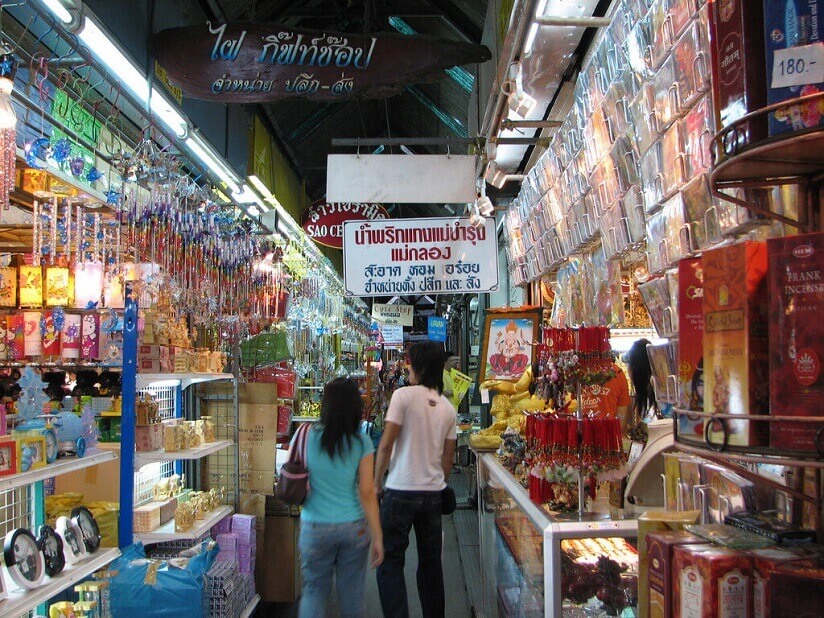 Chatuchak Market is a real gem for shopaholics on a budget, with its dizzying array of offerings which range from clothes to street food and souvenirs. Chatuchak's charm lies in its layout, a fully open-air street market with stalls selling everything, from the quirky to the questionable. When shopping there, remember to bargain for the sake of your wallet- you should start off with 50% of the asking price. Remember to drink and eat its famous coconut water/ice cream to beat the heat! Chatuchak is also divided into different sections- for the fashionistas, section 2 carries the most unique clothes if you're a bohemian babe! The nearest station is Kamphaeng Phet MRT, which takes you straight into zone 2.
2. Hong Kong, Admiralty: Pacific Place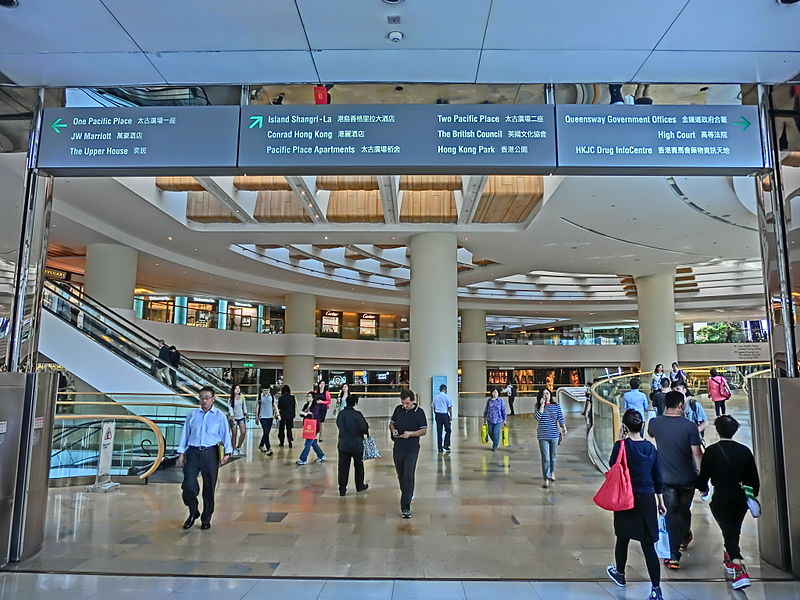 For the
atas
kids with ca$h to spare, Pacific Place is the high end shopping centre of your dreams. Connected to Admiralty Station, this spacious mall is usually devoid of screaming children. Its offerings range from Zara to the big boys like Balmain and Chanel if you're looking to blow on the latest runway trends! Plus, there's a cinema and a whole bunch of restaurants, so you can spend your entire trip shopping there, which is great for lazy people like me. Income also caters to that, because you can speak to an advisor
online
anonymously about insurance plans and coverage without having to spend many nights Googling your various options.
3. Korea, Myeong-dong: Cosmetics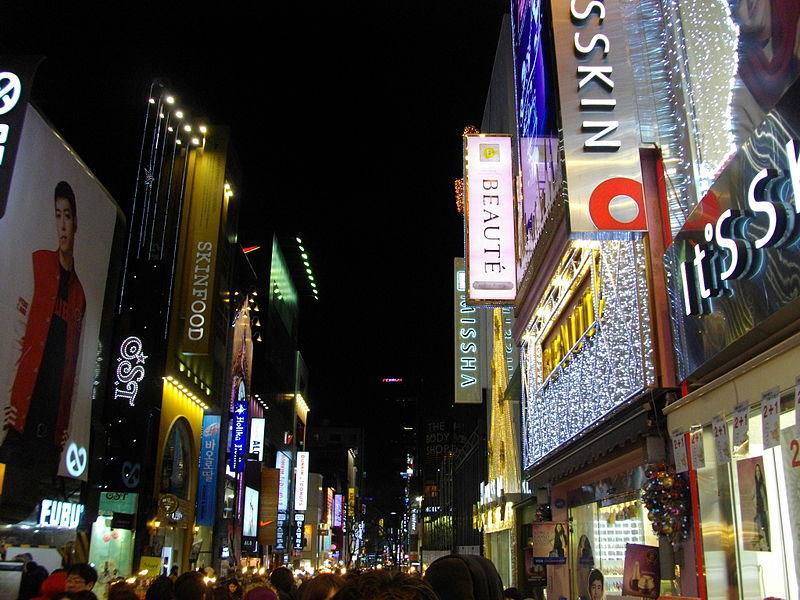 Ah, Myeongdong. I have fond memories of the insane number of samples I got from the numerous cosmetics shops, and I'm pretty sure that I have enough facial masks to last me for the next few months or so. Myeongdong is best known for its cosmetics and street food, and salespeople will often offer you free samples so as to attract you into their shops! Innisfree/Banila Co/Etude House/Nature Republic are major players, and have the star power (think Suzy, Lee Min Ho, Taeyeon) to back them up. The shops here are open till late on Friday night and weekends! Myeongdong is unique in that your hands will be full of shopping bags
and
street food
- daebak.

4. Taiwan, Kaohsiung: Xinjuejiang/Shinkuchan Shopping District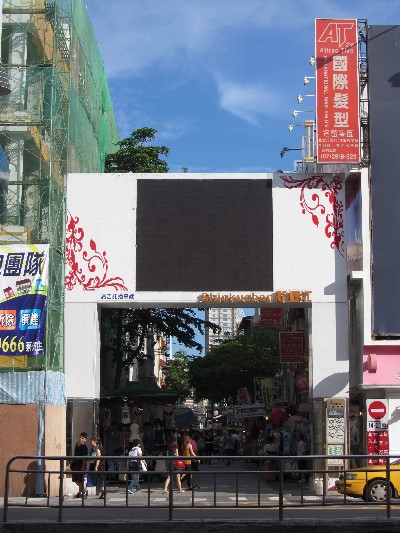 Xinjuejiang / Shinkuchan district
Photo by:
Wikimedia
For a shopping area that's youthful yet slightly less crowded, the Xinjuejiang/Shinkuchan district is popular with youths for its many shops that sell clothes, makeup and various knick knacks. If you're a faithful subscriber to the ancient practice known as beating your face (I kid- this just means putting on makeup), there are 3 big shops you should definitely visit. Little Three (小三美日), 86 shop (86 小舖) and Paris Strawberry (巴黎草莓) all carry a variety of homegrown and foreign brands- psst, I heard that the Korean brands are cheaper here. Alight at R9 Central Park KRT Station and use exit 2 to access your personal heaven!
5. Indonesia, Bali: Ubud and Guwang Art Markets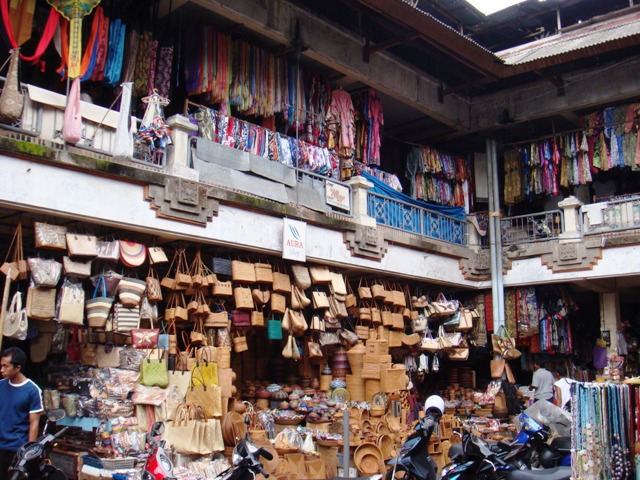 For the hipsters out there searching for mementos of your trip, Bali's Ubud and Guwang art markets are both chock full of Balinese handicrafts, artwork and traditional garments. Much like Chatuchak, the cramped layout is part of its charm. Take note not to bring anything valuable along, and wear comfortable outfits- leave the stilettos at home. You'll be able to purchase lots of unique artwork, wood carvings, iron work and more. A word of advice: bargain hard, because online reviews say that you should start asking from 1/10 of the original price!
The thrill of a good buy/bargain is one that can be matched by few, and if you happen to find yourself in any of these places, drag a friend along. They say that friends who sweat/eat/travel together stay together- well, I think that the same goes for shopping!
Important Notes:
This article is meant purely for informational purposes and should not be relied upon as financial advice. The precise terms, conditions and exclusions of any Income products mentioned are specified in their respective policy contracts. For customised advice to suit your specific needs, consult an Income insurance advisor.