5 Best food in South Korea!
By Eldrida Yeong, 30 May 2017
3948
When it comes to Korea, there are often two camps. You might be a card-carrying subscriber to the Hallyu wave, popularised by K-dramas and idols like SNSD and BIGBANG, or your extent of knowledge on Korea might be the Seoul Yummy Burger. Regardless, this post most definitely should not be read as you're preparing to sleep- I, unfortunately, made myself hungry when I was writing this!

Food is a universal language, and today, we're all united over the types of food you must try in Korea. For your viewing pleasure, the food is grouped into 5 broad categories. Buckle in, and brace yourselves- this is Almost Paradise (if you get the reference, you're a winner).
---
1. Soups / Stews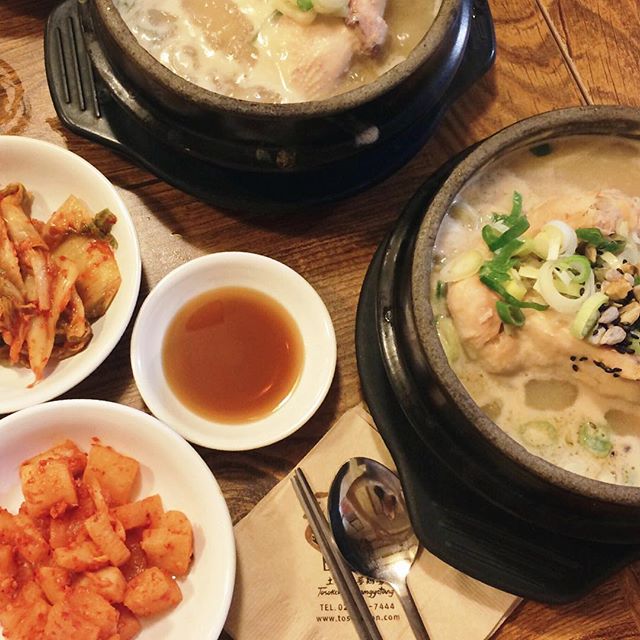 Samgyetang
, Ginseng Chicken Soup
Photo by:
Wyelinfoto
,
#travelmadedifferent community
Imagine ducking into the nearest restaurant to escape the wind- as your numb cheeks gradually regain colour, you're rewarded with a piping hot bowl of stew for breakfast! Soups/stews are generally priced around 7000-10,000 KRW, but believe me- every mouth is worth it.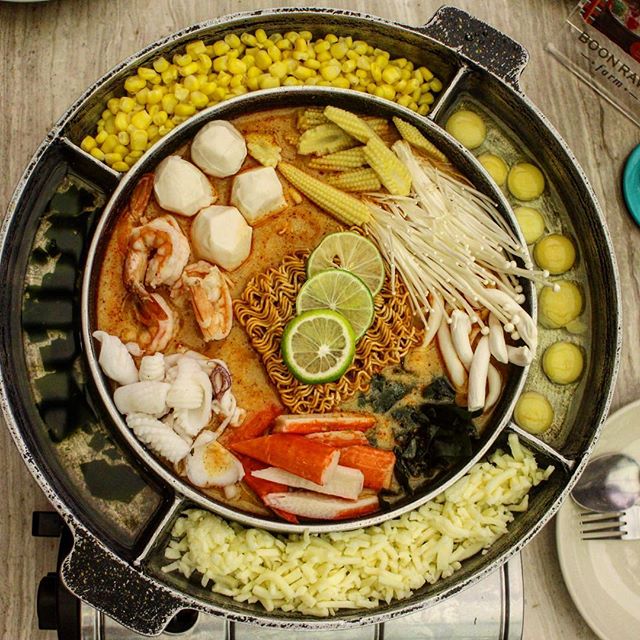 Budae Jjigae
, Army Stew
Photo by:
Hazeldiary_
,
#travelmadedifferent community
This is the ultimate comfort food of all, and especially when I was freezing in the morning wind in Korea. My personal favourite is the
galbitang
(beef short ribs stew) and
doenjang jjiggae
(soybean paste stew). We had this for breakfast and dinner - that's how good it was!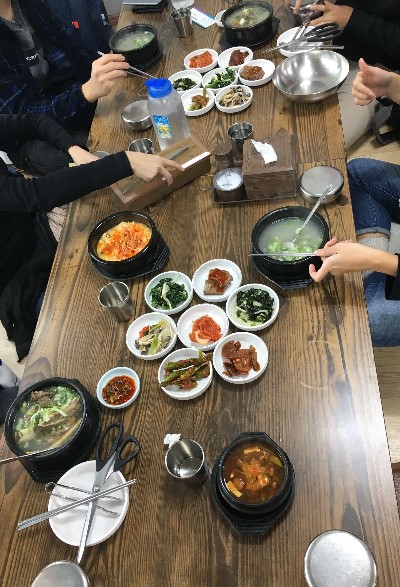 Beef short ribs stew, Soybean paste stew, Tofu stew
Photo by: Eldrida Yeong
For those who prefer something a little more solid (read: starchy), why not try out the
kalguksu
- knife cut noodles in piping hot broth, served with toppings of your choice? We had this
kalguksu
in Gwangjang Market, and we almost cried over how good they were. Quite literally as well, because the soup was surprisingly peppery!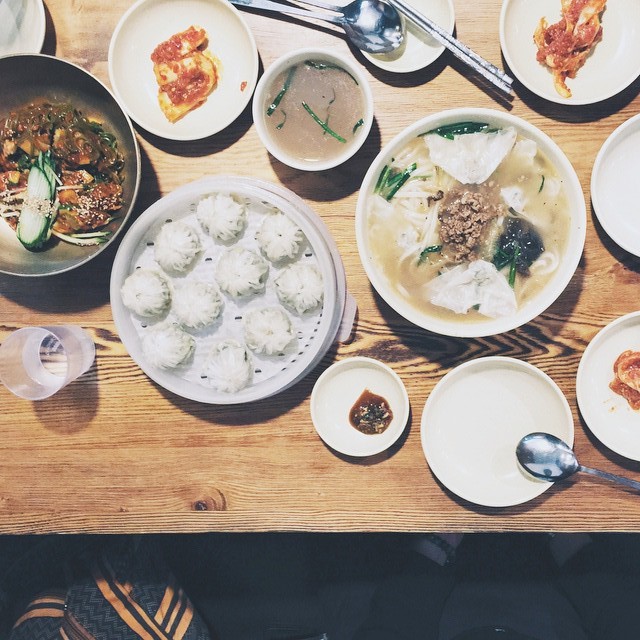 Kalguksu,
Knife Cut Noodles
Photo by: Vilevan, #travelmadedifferent community
---
2. Seafood
Let's face it- no matter how much you pay for seafood in Singapore, it's never going to be quite as fresh as if it were actually caught here. That's why I tried my best to pig out in Korea- and I did a pretty good job, if I say so myself. Of course, this also meant that I had to buy insurance, because my mother has a deathly fear of me being hospitalised due to salmonella/spoilt seafood overseas. Plus, insurance ensures that you're covered if your flight is cancelled, or if you suddenly
kena whack
by fans because you are too near their idols.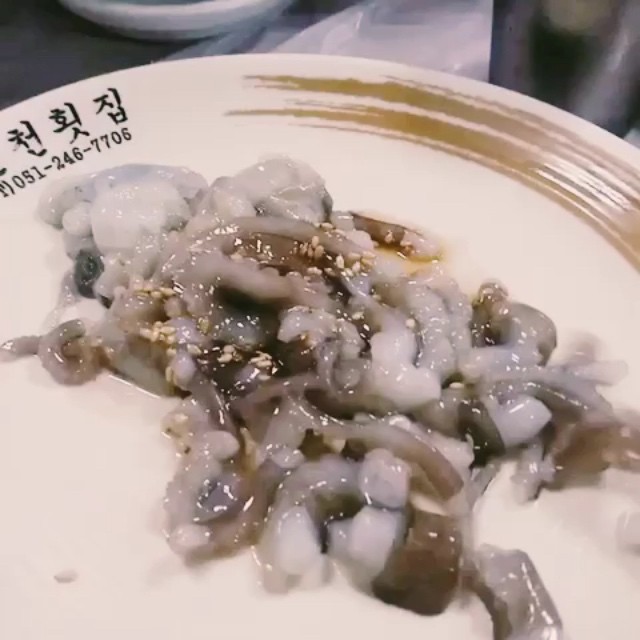 Sannakji, raw live octopus
Photo by:
Vilevan
,
#travelmadedifferent community
This is the stuff of your nightmares- you might have seen this
sannakji
(raw live octopus) on TV before. It really is squirmy- dip the tentacles in soy sauce and watch it move around even more. I find that the trick is to eat it without thinking too much, and
chew
like your life depends on it. We ate this in Noryangjin Fish Market!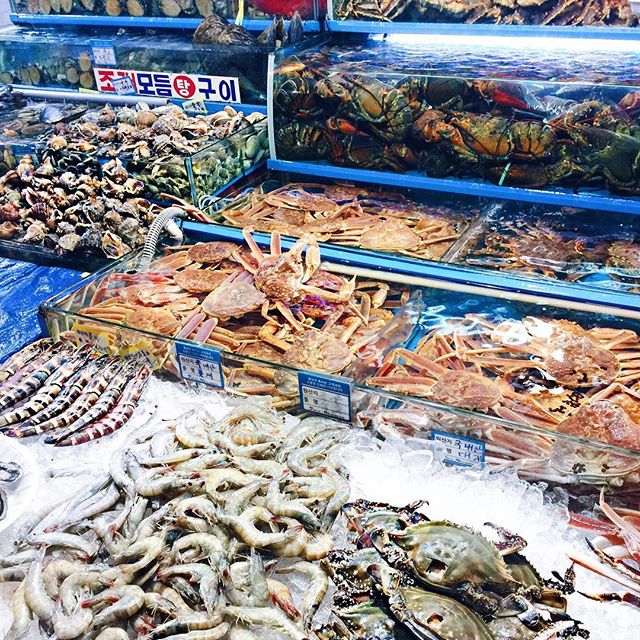 Noryangjin Fish Market
Photo by:
Jettsetjeanette
,
#travelmadedifferent community
A word of advice: the price of the seafood is pretty much the same around all stalls, but the price of cooking (yes, you can't eat the ingredients raw) differs from eatery to eatery, all located on the 2nd floor. We were told that it cost 3000 KRW, only to find that this was the price of using their facilities, without cooking. We ended up paying another 40,000 KRW to get our ingredients cooked. Later, we found out that there were smaller stores on the 1st floor that cooked our seafood for a fraction of the cost. If only we had asked the ajumma (auntie) selling seafood. We walked out of there, bellies satisfied but thinking:
tio scam.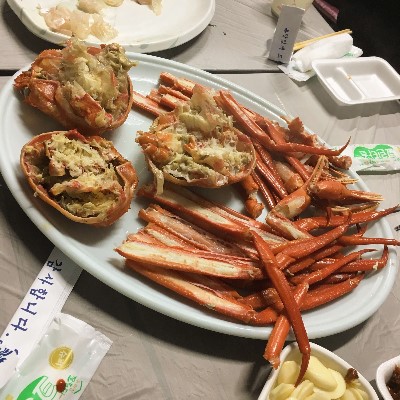 Fresh crabs in Daepohang Port
Photo by: Eldrida Yeong

In all honesty, I still think about these crab legs sometimes.
---
3. Desserts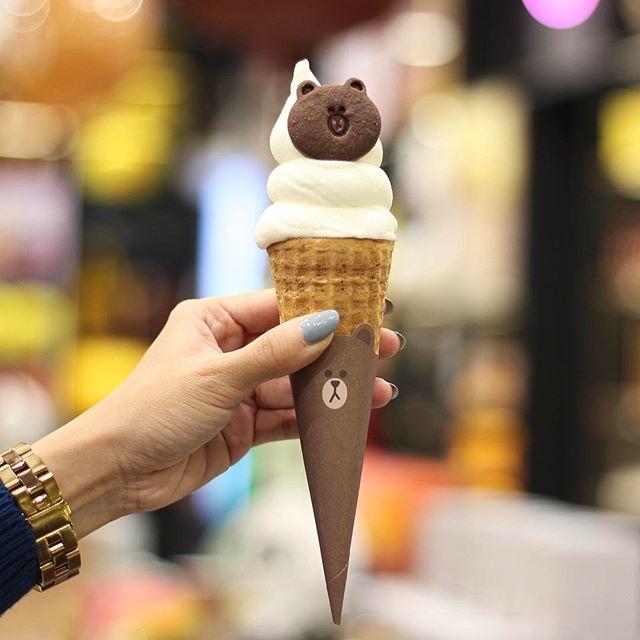 Soft Serve
Photo by:
Fellldown
,
#travelmadedifferent community
There's a saying that goes something like "Stressed is Desserts Spelt Backwards". Although it sounds a little like something Jaden Smith might say, it's true that sometimes, a healthy (or unhealthy) dose of sugar is what you need to cheer yourself up. Although it was pretty cold when I was in Korea, this ice cream really hit the spot after a looong day of shopping.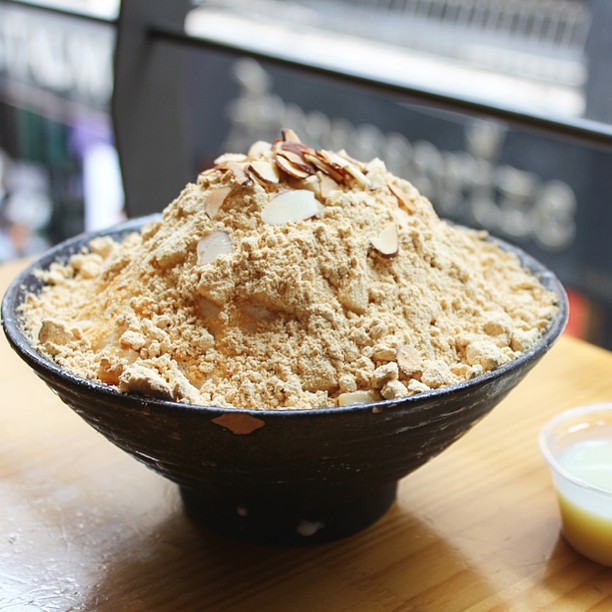 Injulmi Bingsu
Photo by:
Ashleytangyy
,
#travelmadedifferent community
It's no secret that the bingsu craze has long overtaken Singapore. There was a period of time when I couldn't make it past 10 photos on my Instagram feed without a picture of bingsu. I was pretty excited to try this in its motherland, but it tasted quite similar to the ones I've grown used to in Singapore. On the bright side, this means that the bingsu here is pretty legit.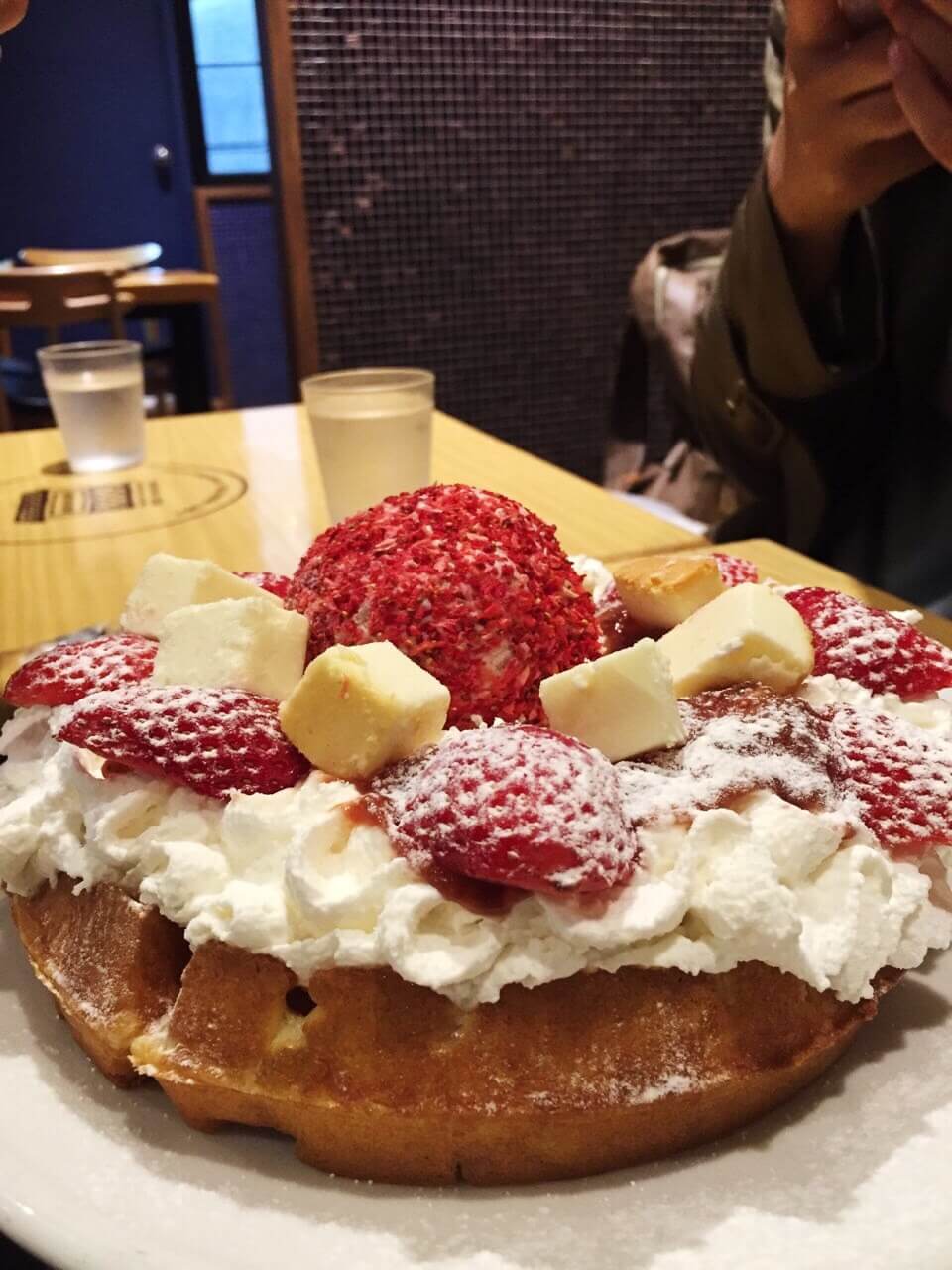 Strawberry pancakes from Bean Bin
Photo by: Chew Yun Qing
If you have a gigantic sweet tooth like me, you're going to love these pancakes. Slathered liberally with whipped cream and strawberry jam, Beans Bins, a Korean chain of cafes, offers these fluffy pancakes in different flavours. The pancake is soft in all of the right places, with the sweetness of the strawberry providing a wonderful contrast to the milkiness of the cream.
---
4. Classics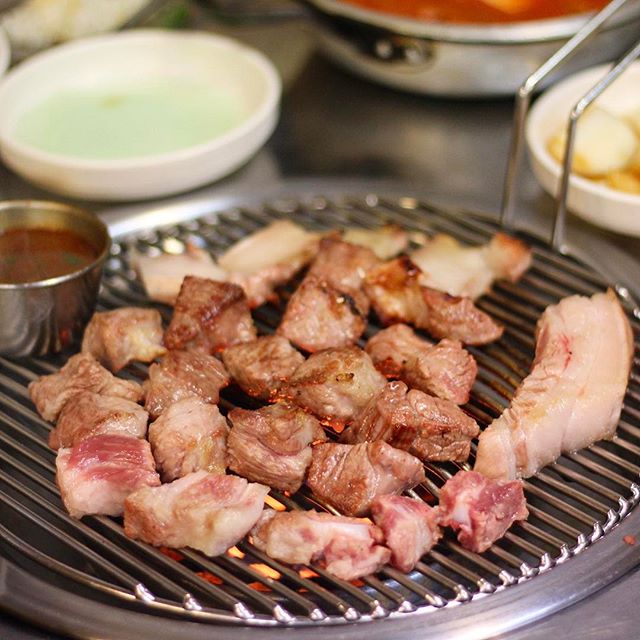 Pictured: Korean BBQ
Photo by:
Fellldown
,
#travelmadedifferent community
You know what I'm talking about. This is the greasiest goodness you'll ever put into your mouth- forget your diets and skinny jeans, because this monster will basically overpower any desire you had to lose weight. To give you an idea of how good this was, I am a fervent advocate of anti-pineapple on anything (even pizza). However, the combo of the grilled pineapple with beef short ribs almost made me weep! Maple Tree House is an excellent KBBQ place, but be prepared to fork out at least 20,000 KRW (~$24.60) each.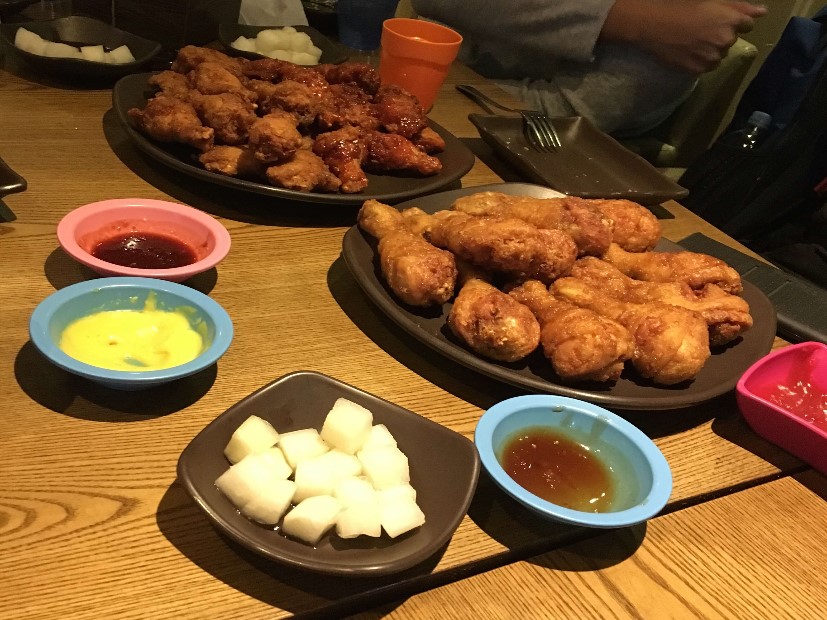 Korean Fried Chicken in Hongdae
Photo by: Eldrida Yeong
Move over, KFC. The new kid on the block is Korean Fried Chicken, with a wide array of sauces that will make your head (and heart) spin. The combination of the chicken with the honey mustard, soy sauce and chilli is simply divine, although I had to gulp down quite a few glasses of water. Remember: when the Koreans say something is spicy (or
maewo
), it really is.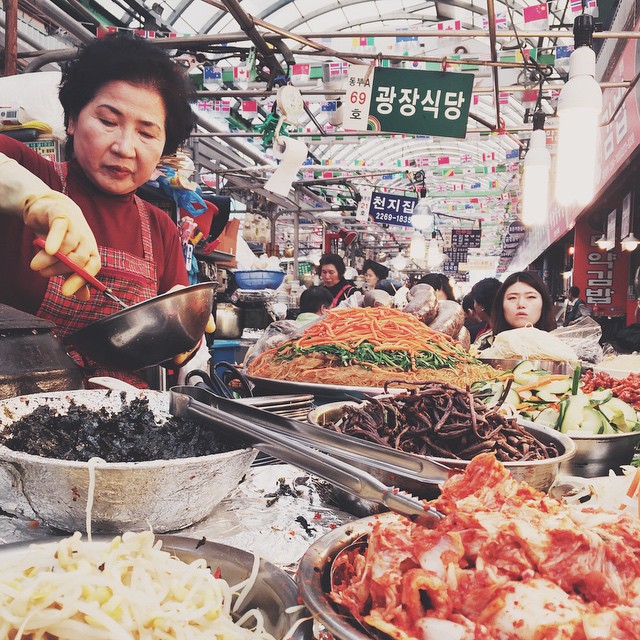 Bibimbap from Gwangjang Market
Photo by:
Vilevan
,
#travelmadedifferent community
If you're not a carnivore like me, you'll love bibimbap. I'm not a fan of vegetables (somewhere, my mother sighs), but I really enjoyed this traditional Korean dish of mixed vegetables with rice, all united by
gochujang
(red pepper paste).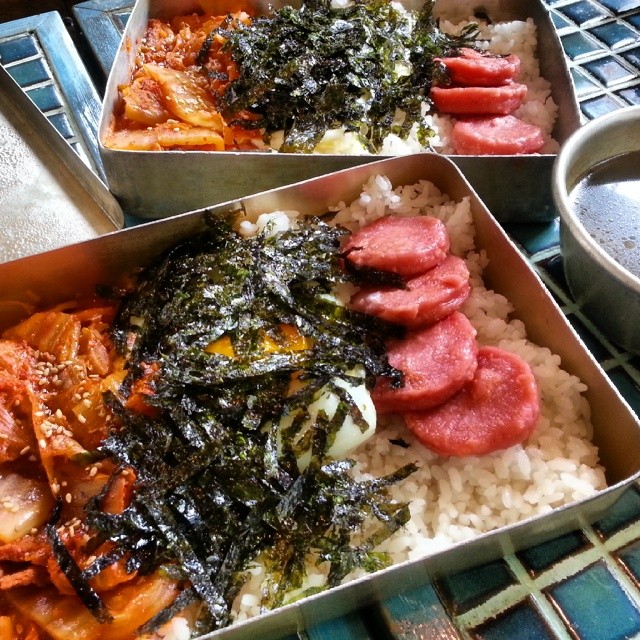 Dosirak, Miss Lee cafe
Photo by:
marchingseason
,
#travelmadedifferent community
Dosirak, while less talked about, is a simple but homey dish that will make you wonder why no one has caught on to such a concept. Dosirak is essentially a lunchbox that contains rice with various ingredients- the key is to shake it such that it's well mixed and seasoned, like a Korean version of fried rice.
---
5. Street Food
Odeng, Chicken skewers, Mandu, Okonomiyaki
Photo by: Eldrida Yeong
Street food- also known as the easiest and most delicious way to spend your money in Korea. The spread that awaits you is dizzying, from
odeng
(fishcake skewers) to
mandu
(dumplings) to
okonomiyaki
(Japanese cabbage pancake), you'll never be hungry again. True story: one night, we went onto the streets of Myeongdong and bought 14 types of street food to try...
after
a dinner of KBBQ.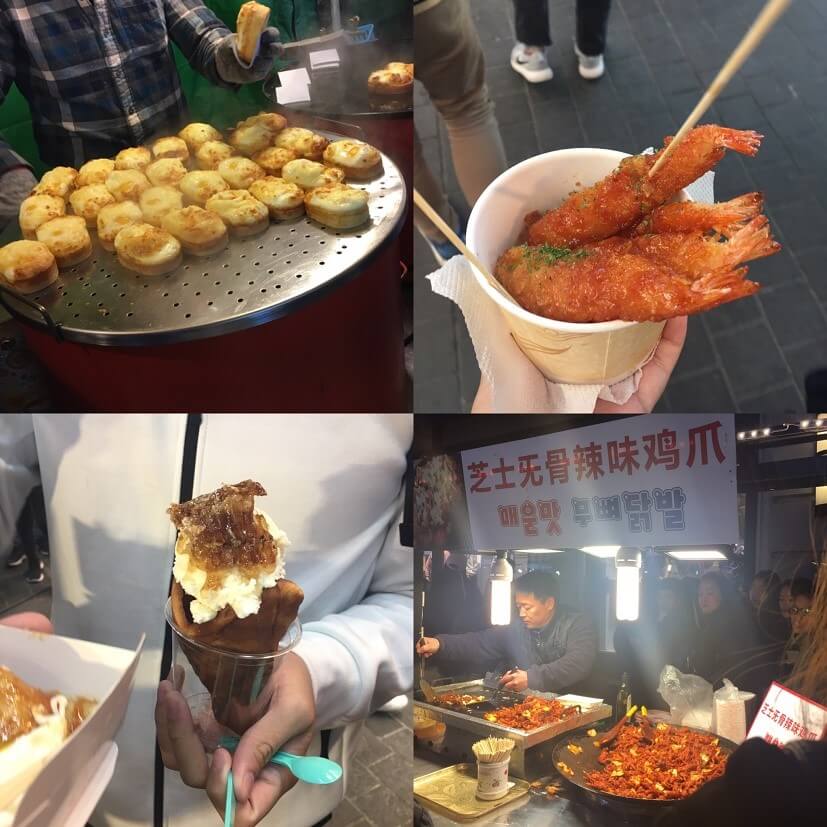 Gyeranbbang, Tempura with ddeokbokki, Dakbal, Bungeobbang
Photo by: Eldrida Yeong
Gyeranbbang
(egg bread) is a concoction of egg with fluffy bread that actually tastes more like sponge cake in texture- it's a must-try in Korea! The tempura with
ddeokbokki
(rice cake) was pretty spicy but so good, and especially with the wind threatening to turn me into an icicle. My friends coerced me into trying the
dakbal
(chicken feet)! Dimsum lovers, this one's for you. Bungeobbang ("fish" bread) is basically bread in the shape of a fish with ice cream here, but the star of the show was the honeycomb.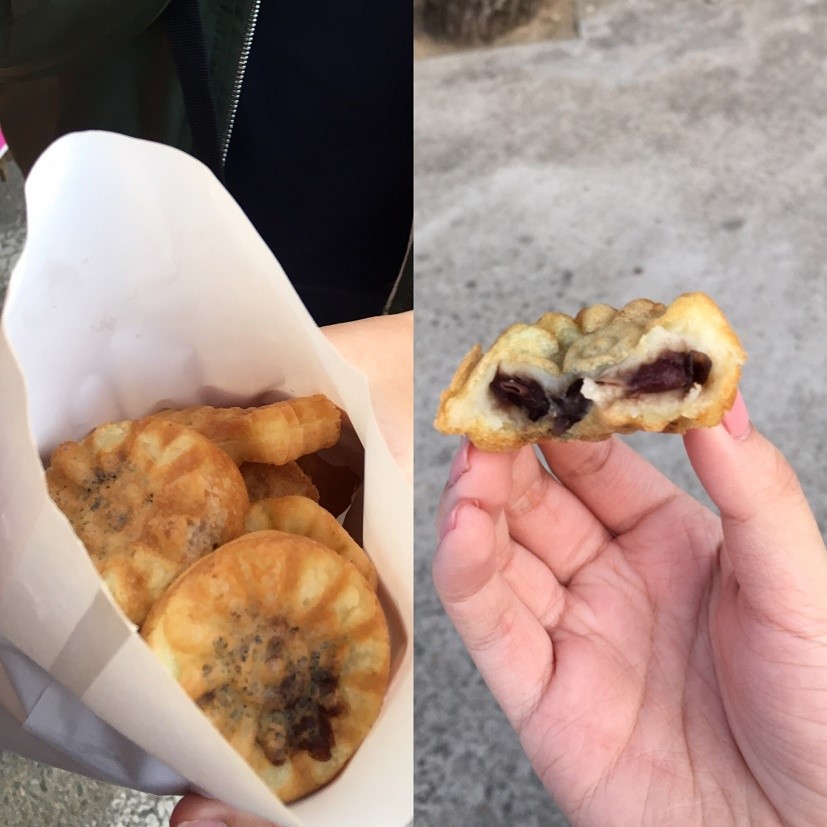 Red bean cakes
Photo by: Eldrida Yeong
I'd like to give a special shoutout to these unassuming red bean cakes which stole my heart. We tried a few versions, but none could beat the ones we randomly bought from a roadside stall on our first day.
---
There's a lot more food which isn't covered here because of my stomach's limited capacity and my wallet's equally limited resources. However, these particularly stood out when I was in Korea. If you're planning to head to the land of kimchi, jot these down on your to-eat list, and prepare to bid farewell to your bodycon dresses/skinny jeans for the next few weeks! Trust me- you'll have such a good time there, you'll be crying tears (from the amount of
gochujang
you consume) when you come back.
Important Notes:
This article is meant purely for informational purposes and should not be relied upon as financial advice. The precise terms, conditions and exclusions of any Income products mentioned are specified in their respective policy contracts. For customised advice to suit your specific needs, consult an Income insurance advisor.