5 of Malaysia's Most Scenic Drives to Earmark for Your Next Road Trip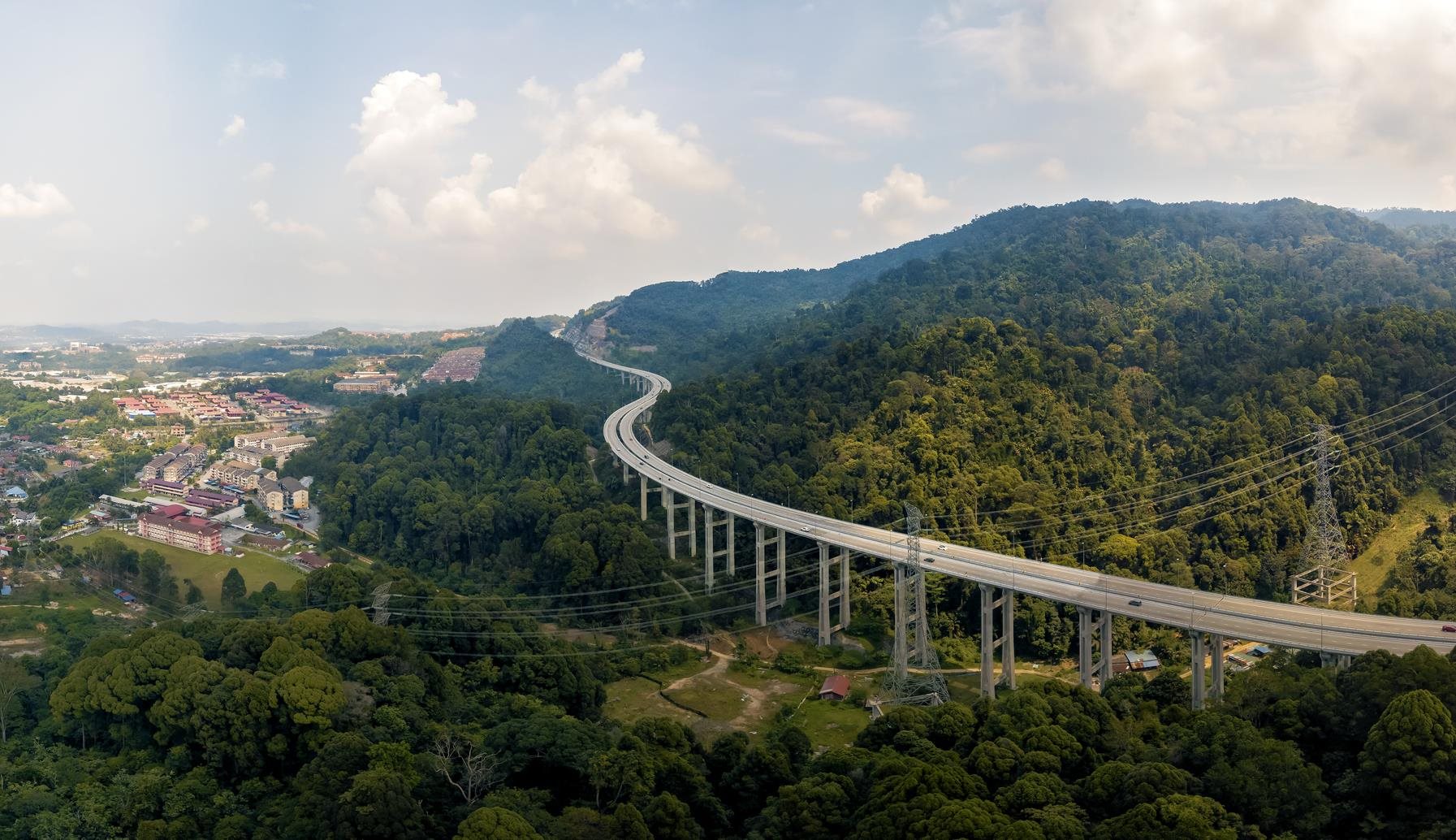 Itching to go on a long drive to relax while exploring the local sights, culture, and food? Malaysia's multi-geographical landscape ranges from modern city skylines of major cities like Kuala Lumpur to rolling paddy fields of the northern states of Kedah and Perlis and limestone hills of Perak.
We've compiled some of the most scenic drives through Malaysia for your next (few) road trips! Make sure to pack extra power banks to keep your phone and camera juiced up to fill your Instagram feed with beautiful pictures.
Before you start your road trip
Remember to register for a Vehicle Entry Permit (VEP) before you head to Malaysia. You'll be issued a RFID tag which will be posted to you. There's a RM20 (S$6.30) Road Charge every time you enter Malaysia too. Other documents you'll need to have include updated road tax, insurance, International Circulation Permit (ICP) or/and Certificate of Entitlement (COE).
Get a Touch 'n Go card or the EZ-Link x Touch 'n Go Motoring Card to pay for tolls and parking in Malaysia. You can reload your Touch 'n Go card at most Watsons and petrol stations in Malaysia.
Don't forget to get travel insurance to protect you and your loved ones in the event of accidents, loss of personal items and personal identification documents, and even food poisoning. FlexiTravel Hourly Insurance helps to keep your travel insurance affordable as it charges by the hour – you can extend your travel insurance as you need or shorten your trip coverage if you return to Singapore early1.
Additionally, save your emergency numbers on your phone in case you need to call a tow truck or insurance hotline for help. Income's DrivoTM Car Insurance has a 24/7 referral services hotline for road and medical assistance in West Malaysia2 in case your car breaks down, or if you are involved in an accident or require medical assistance.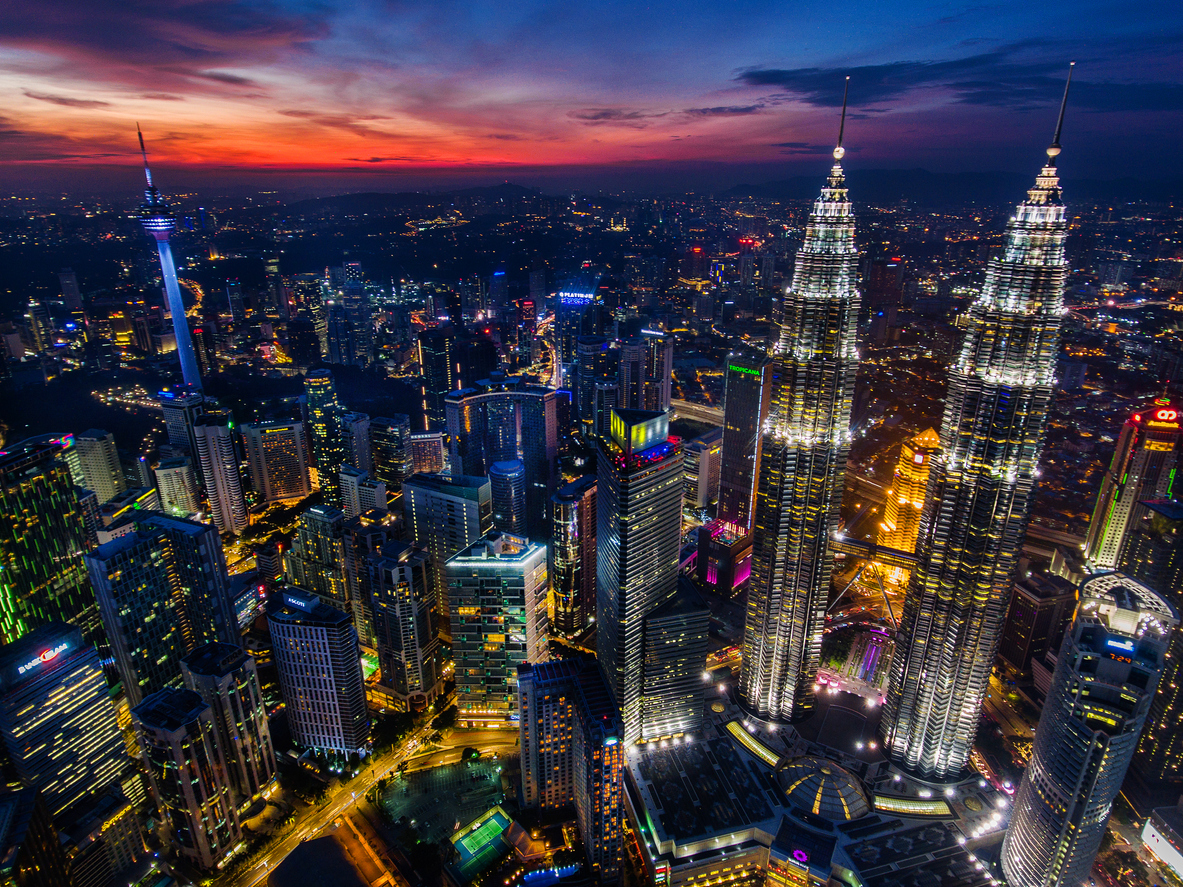 Drive 1: Johor–Malacca–Seremban–Kuala Lumpur
This route starts at Johor Bahru and ends in Malacca City. Without stopping, this drive would take just over three hours and span 268km, but where's the fun in that, right?
First stop in Johor Bahru is Jalan Dhoby, one of Johor Bahru's oldest streets with traditional kopitiams, nestled next to modern boutiques and bakeries. If you're looking for delicious eats in the area, check out our article on Johor Bahru Food Spots To Visit.
Once you've fueled up yourself and your vehicle, head to Gunung Pulai Waterfall. Take note that it's closed on Mondays and food or plastic bottles and boxes are not allowed to keep the park clean. Dip your toes in the cool waters, freshen up, and it's time to head to Malacca!
Once you enter Malacca City, you'll see quaint shophouses that date back to the 19th century. Popular spots in Malacca include the Portuguese Settlement for seafood and Jonker Street for chicken rice balls, satay celup, cendol and more bites!
Hop behind the wheel and navigate to Asia Catering & Confectionery (Siew Pow Master) located in Seremban for traditional pastries like siew pau, kaya pau and egg tarts.
From there, head to Kuala Lumpur, Malaysia's capital and make sure to shoot a time lapse as you enter the city as the scenery changes from greenery in Seremban to skyscrapers.
Places of interest in Kuala Lumpur include Petaling Street (also known as Chinatown) which boasts attractions like hipster cafes next to centuries old Chinese and Indian temples - Guan Di Temple and Sri Maha Mariamman Temple. For cool photos, Kuai Chai Hong is a restored alley with interactive murals reminiscent of KL Chinatown in the 1960s. There are also plenty of shopping malls in Kuala Lumpur like Pavilion or if you prefer nature, the Kuala Lumpur Bird Park and Butterfly Park are nearby too.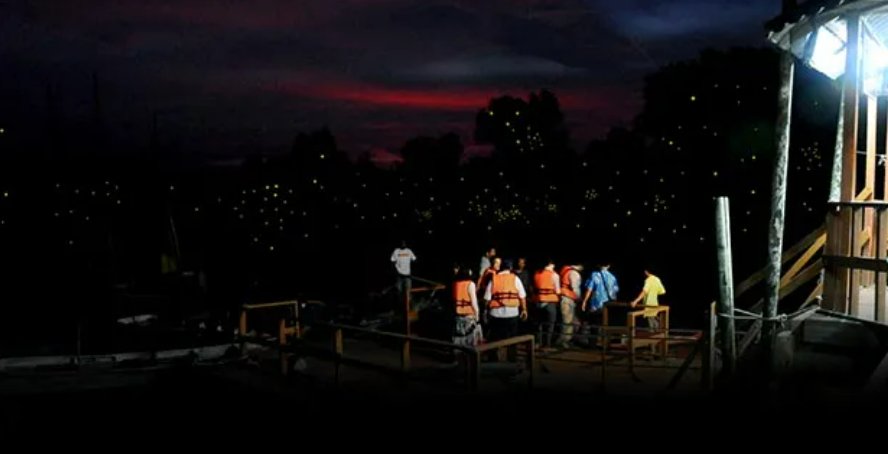 Drive 2: Kuala Lumpur–Sekinchan–Kuala Selangor
From skyscrapers to paddy fields, Kuala Selangor via Sekinchan is about 122km away and the drive would take about two hours.
As Sekinchan is famous for its bright green paddy fields, don't be surprised if you see couples having their bridal shoots there. Fisherman's Wharf is where you'll be able to find something to eat while watching the fishing boats bobbing about on the water. There's also the Sekinchan Wishing Tree located by the seaside where you can make a wish and take pictures. Stop by Mango King for ice blended mango before you leave too!
If you arrive in Kuala Selangor in the evening, you'll be able to go on a boat tour showing you fireflies blinking from the mangrove trees. Head to Firefly Park Resort to arrange for the firefly boat tour. After you've reconnected with nature, Kuala Selangor is also famous for fresh seafood. Head to River View Seafood Restaurant (closed on Mondays and Thursdays, open from 11am-8pm) for steamed fish, curry crab, deep fried squid, and more!
Drive 3: Kuala Lumpur–Genting–Kampung Bukit Tinggi–Kuala Lumpur
To enjoy cooler weather and higher altitudes, the trip is only an hour and a half's drive away from Kuala Lumpur.
We suggest heading up to Genting Premium Outlet for some shopping and either having lunch there or driving down to Gohtong Jaya to grab a bite. Golden Orchid Thai Seafood Restaurant opens daily from 12pm-1am serving authentic Thai food like fried seafood and tomyum!
There are also more restaurants in Kampung Bukit Tinggi to check out for lunch. Restoran Foon Lock's steamed frog with Bentong ginger mash is a must try as well as their fresh vegetables stir fried with garlic.
The scenic drive begins when you leave Kampung Bukit Tinggi to head back to Kuala Lumpur. Instead of taking the Karak Highway, take Jalan Gombak/Route 68, a trunk road about 44km that is pretty windy, so this isn't one for nervous drivers. You'll be driving flanked by green mountainside and pass by waterfalls and an Orang Asli Museum as well. Do note that in the event of heavy rain, avoid this trunk road as landslides may occur, making the road dangerous and inaccessible.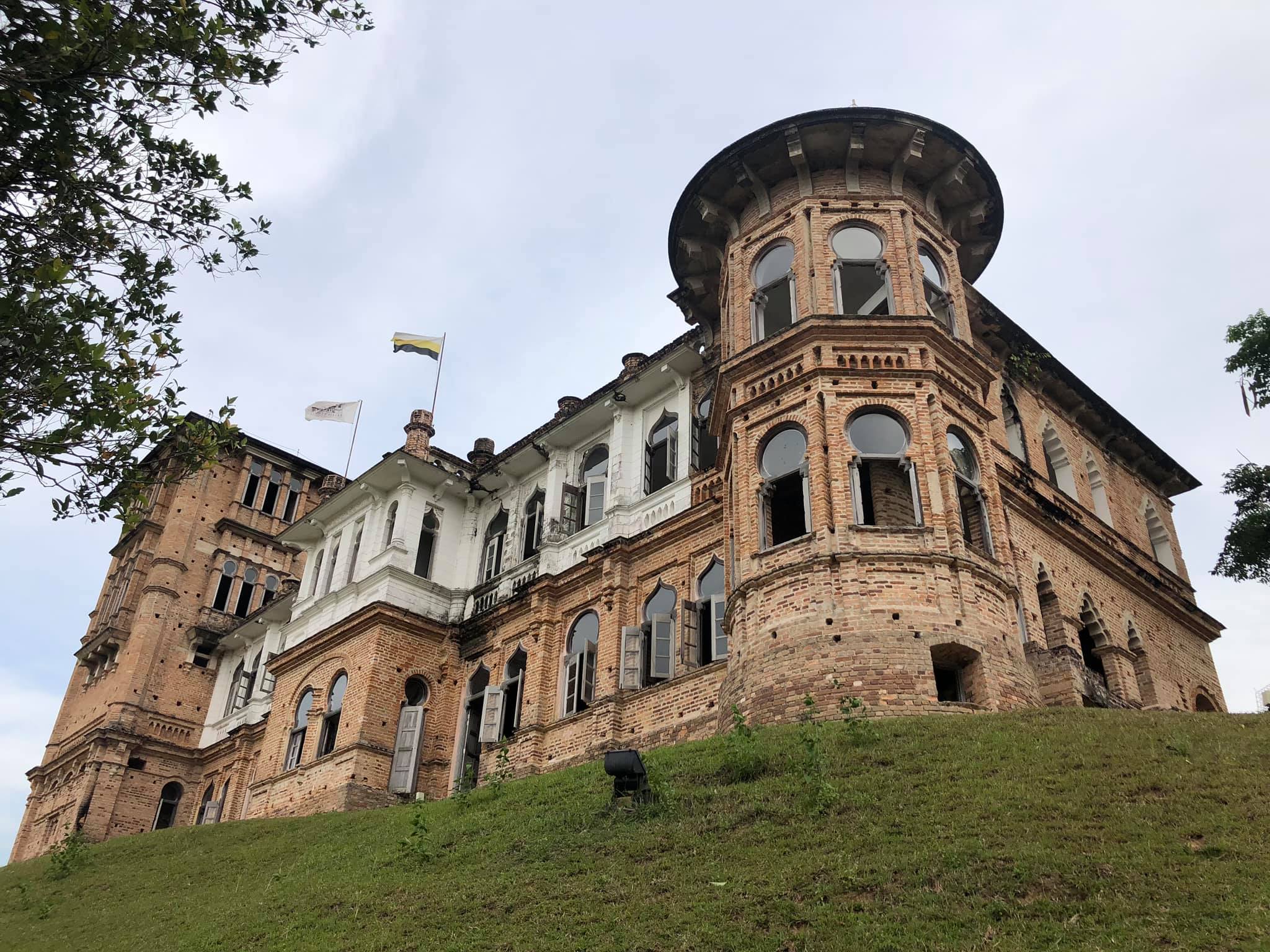 Drive 4: Kuala Lumpur–Ipoh –Taiping
This route is about 274km and stops at Ipoh before Taiping. The drive takes about two hours and once you've crossed the Perak state line, you'll be able to see the limestone formations that Perak is famous for.
For the nature junkies, stop by Gua Tempurung in Gopeng and go on a tour of the caves and see the bats, stalagmites and stalactities. Another popular stop on the way to Ipoh is Kellie's Castle in Batu Gajah. Built in 1915, it was never finished and the locals believe it to be haunted!
Once you arrive in Ipoh, make sure to have bean sprout chicken. It's a common belief that the limestone in the area makes the water special, thus making the bean sprouts plump and juicy. Restoran Tauge Ayam Lou Wong is a well-known establishment in Ipoh serving up hearty bowls of bean sprout chicken.
In the same area of Taman Jubilee is also where Concubine Lane is. Park your car and stroll along the alleys filled with cafes, shops selling traditional pastries, taufu fah (Ding Feng Dessert Tau Fu Fa), and the famous custard (Thean Chun Coffee Shop)!
Taiping is another hour's drive away and notable stops include Ansari Famous Cendol serving up icy cendol and pasembor that is perfect for the hot weather. If you love coffee, you must stop by Antong Coffee, a local coffee mill that's been around since 1933! There's a showroom and their coffee also make for great souvenirs.
End the day with Taiping Zoo's Night Safari perfect if you're travelling with kids. Feed the giraffes while learning more about other animals that you won't get to see outside of the zoo.
Drive 5: Alor Setar–Georgetown–Batu Ferringhi
Alor Setar is in Kedah which is one of the 'Rice Bowl' states in Malaysia. Driving towards Penang, you'll be flanked by paddy fields and quaint little kampungs so make sure to take lots of pictures! Spanning about 135km, the journey from Alor Setar to Georgetown takes about an hour and a half.
Once you get to Georgetown, stop by Fort Cornwallis, Malaysia's biggest fort and St. George's, Southeast Asia's oldest Anglican church. For modern attractions, there are murals throughout the area so why not go on a street art walk? Kek Lok Si Temple, the largest Buddhist temple in Malaysia is a must visit to see its sheer size and also how beautifully decorated it is.
It isn't a trip to Penang if there aren't any nibbles to be had. Head to Penang Road and join the queue for the famous cendol at Joo Hooi Café, while you'll the Penang Road Famous Laksa a short walk away. The whole area is packed with delicious eats and another 12-minute walk will bring you to the famous Lorong Selamat Char Koay Teow.
The drive from Georgetown to Batu Ferringhi takes just 30 minutes as both spots are on Penang island. On the way, stop by New Cathay Café for apom manis from the Sai Ram Apom stall, while prawn mee and wantan mee are also available from other stalls.
Batu Ferringhi is the best place to end your road trip as it's by the sea. Standby for sunset at Batu Ferringhi because the view is simply breathtaking! If you're looking for dinner, check out Knife And Fork Restaurant which serves up sizzling beef, sweet and sour fish fillets and more.
Conclusion
Road tripping through Malaysia's scenic landscapes is surely an experience that will create memories to last a lifetime. However, driving long distances in another country has its own set of risks. Ensuring that you and your travel buddies and loved ones are insured can help to alleviate any worries.
FlexiTravel Hourly Insurance provides coverage by the hour. Key coverage includes protection against loss of personal belongings due to robbery, unauthorised charges made on your bank card while you are overseas, accidental loss of your passport, driver's license and travel documents while overseas.
Simply download the My Income App to purchase FlexiTravel Hourly Insurance. Get covered by the hour from just $0.30 an hour (capped at $3 per day)!
1 You must sign up for the coverage prior to leaving Singapore and end your coverage upon arrival in Singapore through My Income app
2 The 24-hour referral services for road and medical assistance are available within Peninsular Malaysia, which includes Penang and Langkawi but excludes the rest of the islands. This service is applicable for Income Private Car Policyholders only.
This article is meant purely for informational purposes and should not be relied upon as financial advice. The precise terms, conditions and exclusions of any Income products mentioned are specified in their respective policy contracts. For customised advice to suit your specific needs, consult an Income insurance advisor. This advertisement has not been reviewed by the Monetary Authority of Singapore. ​
These policies are protected under the Policy Owners' Protection Scheme which is administered by the Singapore Deposit Insurance Corporation (SDIC). Coverage for your policy is automatic and no further action is required from you. For more information on the types of benefits that are covered under the scheme as well as the limits of coverage, where applicable, please contact Income or visit the GIA/LIA or SDIC websites (www.gia.org.sg or www.lia.org.sg or www.sdic.org. sg).