Placing Men And Women On An Equal Plane At The Work Place
By Joanne Poh, 16 July 2018
953
It's 2018, and women still face numerous disadvantages in the workplace. Why is this so and what can be done about it?
The modern woman in Singapore has come a long way.
More women than ever are in the workforce
, with a labour participation rate of about 60%.
However, high labour force participation of women does not necessarily equate to high gender equality. We do in fact have some way to go to close the gap between the sexes.
The gender wage gap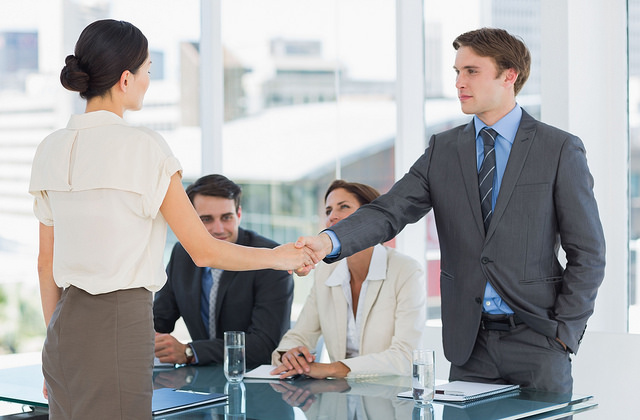 Image credits:
freeimage4life
Despite the fact that women can now be found working in all industries, a gender wage gap still exists and has, sadly,
not improved in the last ten years
. Men still out-earn women by about 20%, and the wage gap can rise to as high as 40% in certain industries.
What's more,
women are paid an average of 10% less than men for doing the exact same job
in most sectors.
This gender inequality is exacerbated by the fact that employers tend to benchmark wages to a job candidate's salary history. Women who are being underpaid risk having a poor salary history which
undermines their future wages.
Employers need to overhaul the way they determine employee salaries, such as by pricing employees according to the jobs they are doing rather than basing salary decisions ongender and salary history. To this end, greater transparency on how salary is determined may help to redress prejudice against women.
Women should also do their part by keeping themselves up-to-date on the skills required in their jobs and ensuring that their work skills remain sharp and relevant to their jobs.
The gender 'ask' gap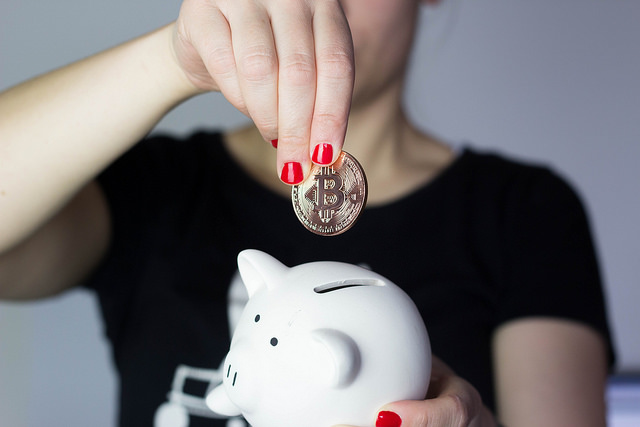 Image credits:
Marco Verch
Another reason for the gender wage gap is the fact that women are habitually underestimated at work, both by themselves and by the people around them.

Compared to men, women often have higher expectations of themselves and feel less deserving of pay hikes and career progression.

As a result, they tend to be less active when pursuing promotions or negotiating pay rises compared to men of similar capabilities. They thus impose an artificial glass ceiling which limits them in their earning power.

Employers and colleagues are also guilty of reinforcing this artificial glass ceiling. Women who actively seek raises and promotions tend to be viewed in a more negative light than their male counterparts. They are frequently judged for being "too aggressive", while their male counterparts are conversely viewed as "go-getters".
That could explain why the proportion of women in high ranking positions is relatively low. Despite the high labour participation rate,
women form just over 8% of the boards in Singapore
.
The situation can be improved by targeting women for mentorship and sponsorship programmes within institutions and sectors. Such programmes can help women to form career-boosting attitudes.
A broader mindset shift amongst both men and women in the corporate world is also necessary to change attitudes towards women in the workplace.
Workplace discrimination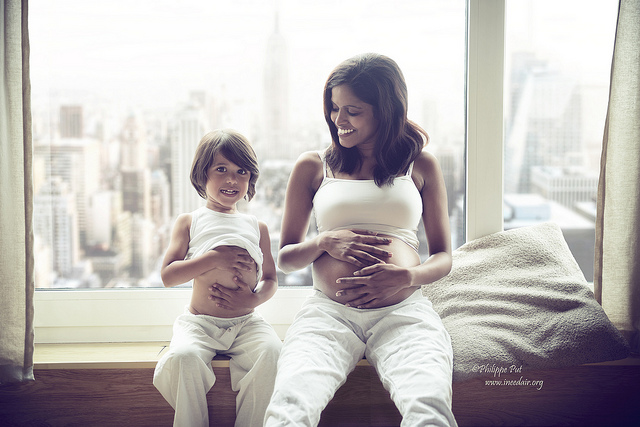 Image credits:
Philippe Put
Mothers and pregnant women tend to be victims of workplace discrimination.
While firing a woman because of pregnancy is technically illegal, in practice employers are able to find many ways to disadvantage pregnant women or working mothers.
Despite a drop in the number of women unfairly dismissed, workplace discrimination is still rife and tends to be a lot more subtle
, but no less insidious. For instance, employers often pressure a pregnant employee into resigning instead of outright firing her.
Furthermore, mothers often find it more difficult to get hired, with many employers preferring to hire men over women whom they perceive as likely to prioritise caring for their children over their work.
While policymakers have fought to address the above problems, such as by mandating two weeks of paid paternity leave for fathers to encourage men to take on a larger share of their family's childcare responsibilities, a mindset shift amongst employers is needed before the gender gap can be closed.
To further combat such incidences, the
Tripartite Alliance for Fair and Progressive Employment Practices (TAFEP)
has put in place a list of
Tripartite Standards
to promote fair employment and protect employees from workplace discrimination. While this is not compulsory, the Tripartite Standards can be adopted by businesses to show their commitment to fair employment practices.
That is a step in the right direction towards female empowerment, but more can be done to push companies to end discrimination.
For instance, companies should be encouraged to support both mothers on maternity leave and fathers on paternity leave. Some companies has taken the lead by offering both mothers and fathers 16 weeks of paid parental leave, thereby redistributing the childcare burden in order to remove bias against women.
Difficulty faced by mothers returning to the workforce
Women who have taken a longer break to raise a family frequently find returning to the workforce daunting. Conversely, it is very rare in Singapore for men to take breaks to raise a family. As a result, any voluntary career breaks taken on the part of men tend to be shorter or for reasons such as education, making it easier for them to step back into the workforce.
Employers tend to be concerned about resume gaps, and there is also the danger that the women themselves may have allowed their industry skills to become out-of-date if the break is too long.
NTUC's U Family Unit launched its
Returners Programme
in 2017 to address this problem. The programme aims to connect professionals who have taken a career break of at least two years with willing employers, as well as to help returning workers become more employable and keep their skills relevant.
Another programme, the
Career Re:Launch programme
, set up by Mums@Work, a social enterprise, is targeted at helping female PMETs who have dropped out of the workforce for at least two years. The 12 to 16 weeks programme includes classroom training, mentoring and networking to prepare mothers for re-entry into the workforce.
Despite all these initiatives, the fight against gender discrimination is far from over, and we can all play our part to promote equality at the workplace.
Times have changed for women today, as the world fights to close the gender gap, women are also stepping up and learning how to better protect themselves and working around the disadvantages they face. To better support the evolving roles of today's women, Income has updated our product offerings with
Lady 360
– a comprehensive female protection plan thoughtfully designed to meet a women's changing needs.
Lady 360
offers coverage for female illnesses and surgeries, and also includes support benefits such as egg freezing before cancer treatments, amongst others. This plan allows you to keep your health in check with biennial health screening to put your mind at ease. More importantly, it gives women the peace of mind to fulfil any role they dream of taking on.

Important Notes:
This article is meant purely for informational purposes and should not be relied upon as financial advice. The precise terms, conditions and exclusions of any Income products mentioned are specified in their respective policy contracts. For customised advice to suit your specific needs, consult an Income insurance advisor.

This advertisement has not been reviewed by the Monetary Authority of Singapore.