Voluntourism: Tis the Season But Why Bother?
By Marisse Gabrielle Reyes, 15 December 2017
3699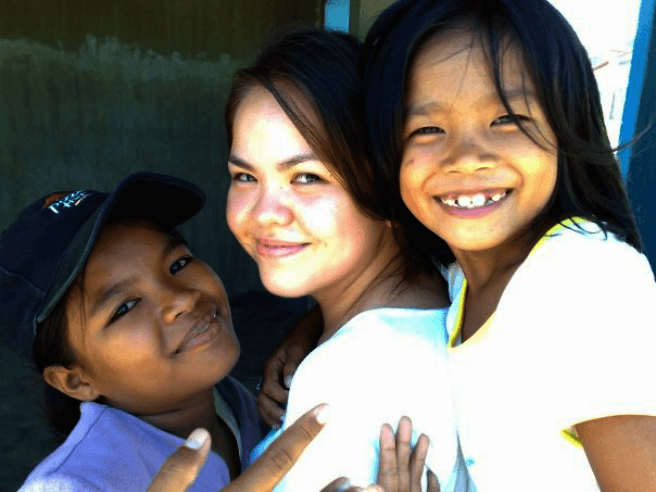 As Singaporeans, we live in a country of relative wealth and safety. Because of this, it can be easy to forget that there are countries and populations that aren't as privileged. Being well-travelled citizens with financial advantages, taking trips to developing countries to give back is a good idea, especially since volunteer tourism is on the rise. So how can you get involved? How can you give back in a meaningful and impactful way? What do you need to know before your first trip? Read on for my first-hand account.
---
What is Voluntourism?
Meeting local children in the Mountain Province in the Philippines

While it can take on many different forms, voluntourism usually involves travelling to another country to lend a helping hand to charity projects. This can mean lending your time to an orphanage; helping to clean up beaches of environmental waste; or teaching skills to the less privileged. While volunteering abroad has its roots in good intentions, it has been criticized for a lack of complete understanding of the complex local cultural and governmental issues. Furthermore, some questioned whether these short-term projects have actual impact.

As someone who has quite a bit of experience volunteering abroad, there have been many instances where I felt like I was making a big impact and times when I felt like I wasn't. For me, it's important to manage your expectations as well as align yourself with a responsible organization, such as Cross-Cultural Solutions, EarthWatch Institute and Habitat for Humanity, to name a few.

---
My Voluntourism Journey in Pangasinan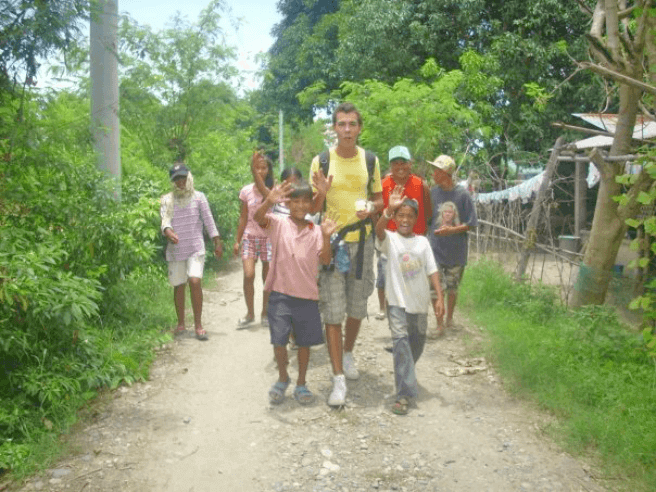 Spending time with children who lived in the Gawad Kalinga project in Pangasinan

Having been born in the United States and raised in Singapore, I was cut off from my Filipino roots. I always knew that I wanted to understand the struggles of the Filipinos first-hand as well as connect to my roots. So in the summer of 2009 I signed up with Gawad Kalinga and headed to the Philippines.

Gawad Kalinga is a local organization that builds communities and social businesses. Their goal is to end poverty for five million families and restore the dignity of the impoverished. To date, they have helped to build over 2,000 communities across the Philippines by providing housing and schools.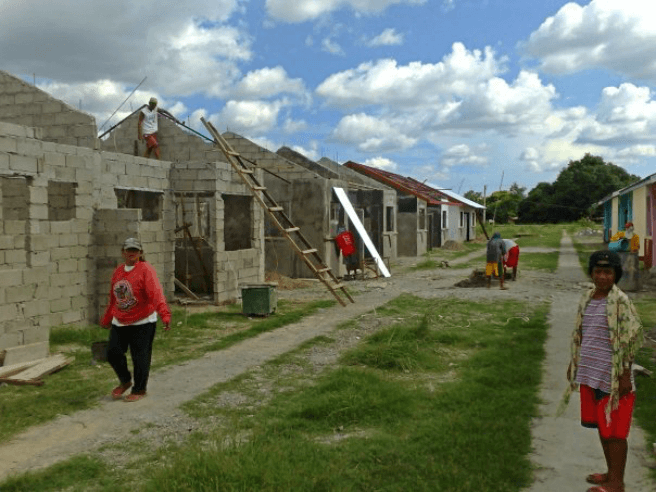 Building homes in Pangasinan's Gawad Kalinga community

I was assigned to a small village in Pangasinan, a province which is a four hour drive north from Manila. During the ten days that I was there, I helped to paint houses and beams; cooked meals for families; met with community leaders; organized activities for the children; and most importantly, lend a listening ear to the community.

I expected to do more physical work and I came armed with the tools and gears to do so. I didn't expect to find that the community saw me as a prized guest and wouldn't allow me to work in the heat or for long periods of time. Though it was somewhat frustrating as I had to adjust the expectations of my physical and measurable impact, I realized that what was most important to the community was that I gave them my time and respect by sharing my stories and hearing theirs.

I would often start my day with the village children knocking at my door in an excited fashion to wake me up, then spend the day seeing how they lived and understanding their struggles, and end the day by sharing humble meals together. In between, the community leaders would tour me of the surrounding areas and show projects that they were building to tackle poverty and lack of resources, such as schools, farms and livelihood projects.

There were times when the poverty and pain caught me off guard and I realized that I would never truly know the struggle these people were going through. In those moments, the problems of the community – and the country – seemed so big and I would question if my presence was in fact helping to tackle these problems at all.

When my time in the village came to a close, my heart felt heavy for leaving behind the beautiful children that I had bonded with during my time there. It was difficult to accept that physical contributions to the community weren't as large as I'd hoped, but I'd like to think that my presence helped to ignite sparks of hope and happiness. My takeaways were plenty - I experienced a simpler way of living, a different understanding of poverty and a growing love for my country and countrymen.
---
Life After Pangasinan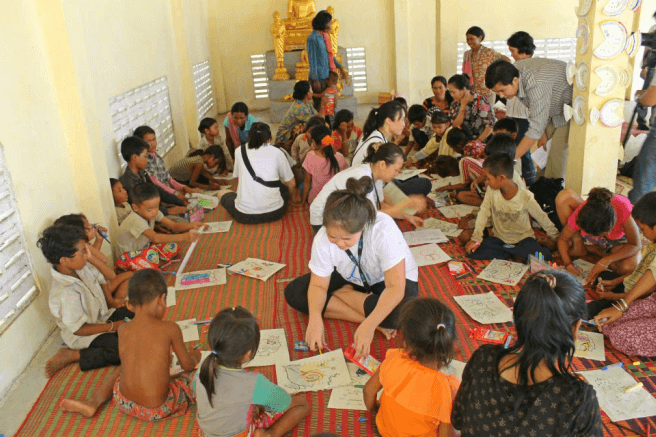 Leading an arts and crafts session in Cambodia during my time with UN Women Singapore.

My takeaways were plenty - I experienced a simpler way of living, a different understanding of poverty and a growing love for my country and countrymen.

Since my trip to Pangasinan, I have made volunteering a way of life. I was so inspired to work for a non-profit that when I graduated from University (my degree was in Fashion Management!), I went on to work for UN Women Singapore for a few years before moving on to different non-profits.

My time in Pangasinan catalyzed my understanding that the world needs compassionate citizens to stand up, get to work and speak out. My volunteer work now takes up several hours per week mentoring undocumented refugees in the Netherlands as well as lending my time to the only Jewish old folks home in Amsterdam, where many survivors of the Holocaust reside.

I continue to push myself past my comfort zone when it comes to service and understanding of people – but it all starts with the first step. For me, that was my trip to Pangasinan.

---
Things to know before your trip
While donating your time and money to a cause for a few days can certainly be beneficial, it's important to manage your expectations about your impact. On short-term volunteer trips, realistically you can expect to:
Lend a hand towards building homes and schools (Habitat for Humanity and Gawad Kalinga);
Take part in environmental expeditions (EarthWatch Institute);
Assist in health and educational programs (Cross-Cultural Solutions).
Also, below are a few key tips from a seasoned "voluntourer" before you get started:
Be mindful of any cultural and social protocol of your host country. You can show respect for the culture by reading up on cultural norms and a few local words.
Make sure that you're up-to-date on your vaccinations and be aware of any specific shots that you might need.
Pack smart for your trip; bring along things that you might need such as a buff, gloves, boots, mosquito repellent, sunblock, a first aid kit and medications.
Since volunteer trips tend to land you in more rural communities, you might be exposed to greater uncertainty. Therefore it's essential to protect yourself with a solid travel insurance plan that provides wide coverage for your trip. As a person who suffers from asthma, I opted for Income's Enhanced PreX plan which covers overseas medical expenses related to my asthma on top of essential coverages like travel delays and baggage damage.
Important Notes:
This article is meant purely for informational purposes and should not be relied upon as financial advice. The precise terms, conditions and exclusions of any Income products mentioned are specified in their respective policy contracts. For customised advice to suit your specific needs, consult an Income insurance advisor.