The Best Things To Do in Bangkok with Kids
By Jaclynn Seah, 09 March 2017
3049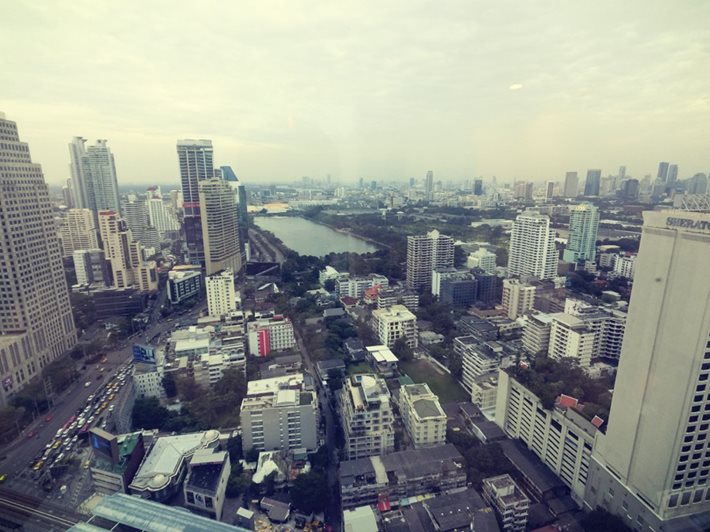 Bangkok from above
With just one week of break during the upcoming mid-term school holidays, parents often find it difficult to choose the perfect travel destination. Are you one of them too? Well, fret not, as we're here to help!
To escape the bustle of school and work, Bangkok is a perfect paradise that has always been a favorite holiday destination for Singaporeans. In just 2 hours away by plane, Bangkok is relatively cheap and easy to navigate – ideal when you have a family budget to manage. More importantly, Bangkok isn't just a shopping paradise. It offers a myriad of activities that helps to manage your kids' expectations by keeping them entertained.
Here's what you and your family can enjoy on a quick Bangkok vacation during the school holidays.
1. Live lux for less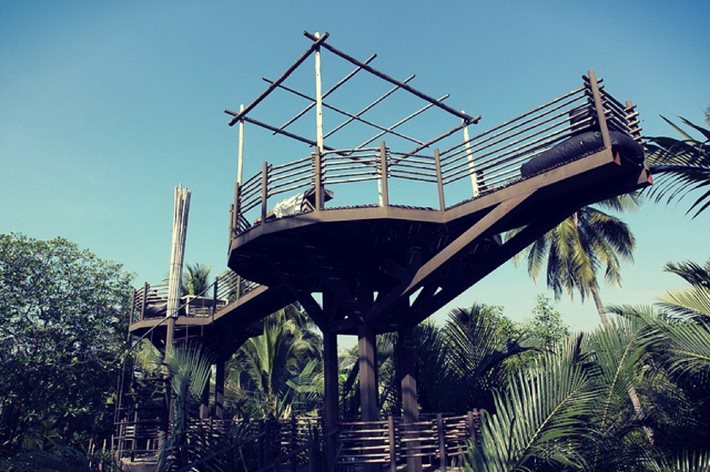 Bangkok Tree House gives you the opportunity to sleep under the stars! Photo by
Thomas Wanhoff
| CC BY-SA2.0
Finding accommodation can be one of the most frustrating and expensive aspects of travelling. However, the sheer number of accommodation options in Bangkok means that you can treat your family to a fancy hotel stay without breaking the bank! If this already sounds unbelievable, you haven't seen the large number of hotels offering kids clubs or adjoining rooms to accommodate families.
Popular family-friendly hotels in Bangkok include The
Sukosol Bangkok
near Pratunam which gifts its young guests with a fun welcome goodie bag; the
Novotel Bangkok
on Siam Square has special kid-friendly Sunday brunches complete with a playground; If you're looking for something a little unconventional, check out the
Bangkok Tree House
, an eco-hotel with a spacious 'nest', their name for a family suite that offers stunning rooftop views of the nearby Chao Phraya river. Don't we all love hotels that provide us with that something extra?
Quick tip
: Remember to pick a centrally located hotel so that you can pop out for a spot of shopping or a massage while your kids are being entertained in the hotel!
2. Animal encounters up close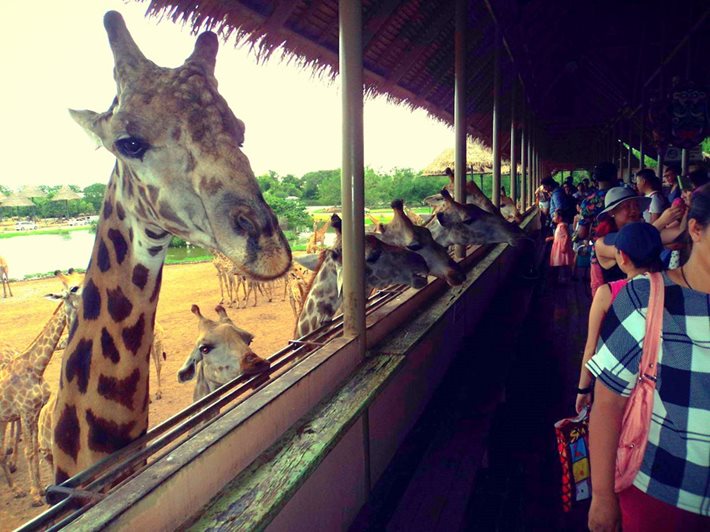 Teach your kids to eat their veggies like these giraffes do!

Singapore has an impressive zoo, but let's treat your kids to something different with a drive-thru safari experience at a good price. For the adventurous family, Safari World has a section that lets you drive your car through freely roaming zebras, deer and giraffes! This is a great way for your family to see animals up close without enclosures, allowing your kids to see animals in their natural state.

If your family prefers something less wild, Bangkok has some exotic animal cafes that make for an unusual afternoon tea and a fun way to educate your children about pets and wildlife. Check out the Little Zoo Cafe for the chance to cuddle with fennec foxes, meerkats and raccoons, or head to True Love cafe if you are a lover of these affable furry husky dogs!

3. Entertainment for the non-shopper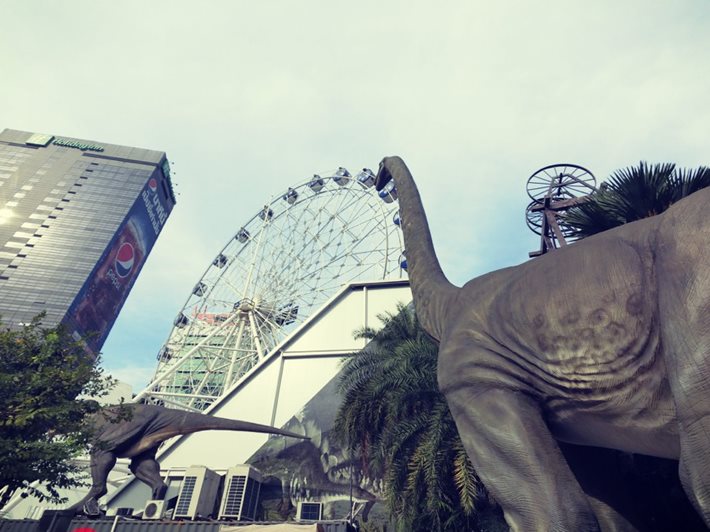 Dinosaurs in downtown Bangkok? Only at Dinosaur Planet!
While you shop at Siam Paragon, your kids can fulfil their dream profession!
Kidzania
offers children from 4-14 years old a fun way to learn about various working professions through roleplay, like operating hoses as a fireman. What's more, your kids will be able to learn about basic money management! They must be price-conscious while they work to earn money for survival in the city at Kidzania. Don't be surprised if your kids have a better eye for good deals after this. After all, they have "lived" in a big city on their own! It's an entertaining and educational way for your kids to spend an afternoon, instead of tagging you along for your shopping duties. Who knows, your kids might discover a burning passion for their future profession after this!
If you are headed to the Sukhumvit area, combine a shopping and spa session with a treat for your family at
Dinosaur Planet
, located close to Emquartier and Emporium. This theme park in the middle of the city is filled with larger than life dinosaur animatronics, entertaining and adrenaline filled shows that cover the history of dinosaurs, and kids even have the chance to ride around on a triceratops in the park!
When the city cools down in the evening, head to Asiatique by the Chao Phraya river for dinner, entertainment and a spot of shopping. This former warehouse district that has been transformed into a plethora of shops, restaurants and even has its own stage for the famous Calypso Cabaret show and a live Muay Thai musical, a perfect way for your family to end the long day!
4. Beyond Bangkok for the cultural experience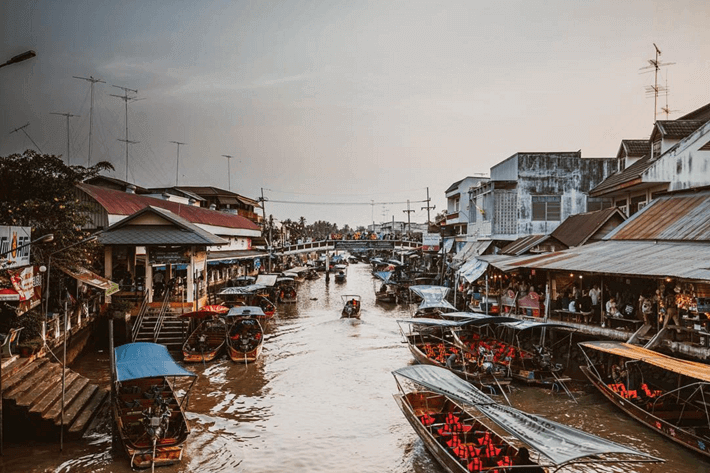 Show your kids something they don't see in Singapore #travelmadedifferent
Photo by
Warangoon

While Bangkok offers a range of entertainment options, it remains rich in culture and history. You don't even have to spend a full day visiting museums or temples if it's not your cup of tea – pockets of time between activities is enough to show your kids some of Thailand's unique cultural aspects. Simple things like eating some traditional Thai food in the markets, pointing out and explaining the presence of shrines in the middle of the city can go a long way in broadening the minds of your children to learn about the cultures beyond Singapore.

For more immersive experiences, consider a day trip to nearby areas. Ayutthaya was once the old capital of Thailand and is quite a contrast to the busy city life of downtown Bangkok - Spend your day with magnifying glasses, fulfilling your archaeologist or explorer's dream.

Another cool option is Amphawa with its famous floating market of local boats on the river, and the unusual train market which magically disappears and reappears as the train trundles by every so often – sights and experiences that you won't be able to get back home in Singapore.

When your kids look back upon this trip, we're sure that they'll be evoked with feelings of nostalgia. Family time is rare, hence precious.

No matter where you and your family are going, we hope that all of you would enjoy the school holidays, spend precious moments with your family and catch up on some well-deserved rest!
Important Notes:
This article is meant purely for informational purposes and should not be relied upon as financial advice. The precise terms, conditions and exclusions of any Income products mentioned are specified in their respective policy contracts. For customised advice to suit your specific needs, consult an Income insurance advisor.