The Top Healthy Vegan Cafes in Taipei
By Charmaine Mercado, 26 January 2018
2649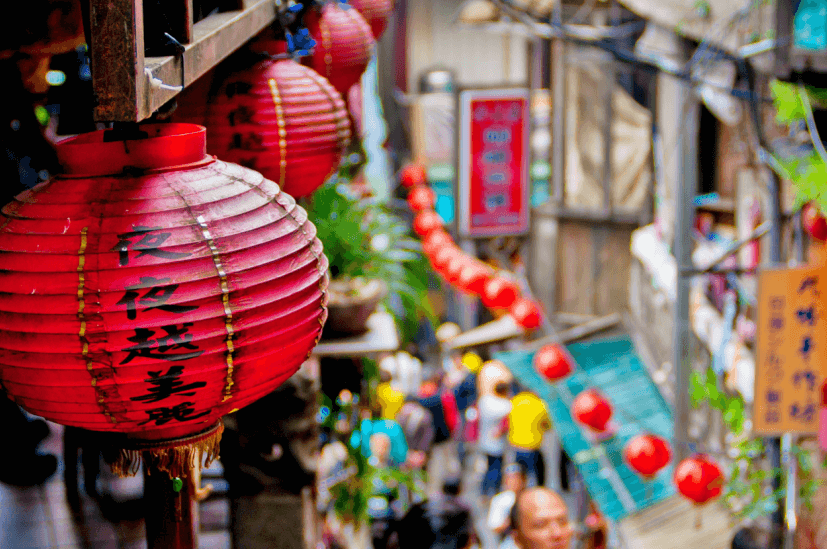 Hailed by both Happy Cow and PETA Asia as the most vegan-friendly country in Asia, Taiwan has easily become one of the favourite destinations of every vegan foodie. The country's vegan food landscape covers the whole spectrum of gastronomic possibilities, ranging from fermented nut cheese to ultra-healthy drinks such as raw, cold-pressed green juice.
I am only including vegan recommendations in this post because, well, I'm a vegan, and one who has a predominant predilection for raw food. Now you might be thinking, travelling won't be fun if I eat healthy! Isn't the whole point of going abroad trying a foreign country's local cuisine?
Actually, travelling is more fun when you eat well. Brighter mood, improved mental clarity, and increased energy and stamina are just some of the perks of eating healthy. And there's plenty of tasty meals available, with many food establishments stepping up their game to accommodate vegan customers.
While we're on the subject of healthy travel, mental wellness is also of paramount importance to attain vibrant overall health. Stress has been tightly correlated with a gamut of conditions, from something as minor as a headache or upset stomach to more serious, life-threatening illnesses such as hypertension and diabetes. So don't stress it by getting
Income's
Travel Insurance
before leaving for any of your trips abroad. Being covered by a Travel Insurance means you can enjoy a stress-free holiday because it also provides coverage for overseas medical expenses and travel inconveniences such as travel delays. So ensure you and your loved ones are covered by Income's Travel Insurance today.
Alright, I don't want to sound lecture-ish anymore. Let's get on to the healthiest and tastiest vegan food that Taipei has to offer!
Universe Cafe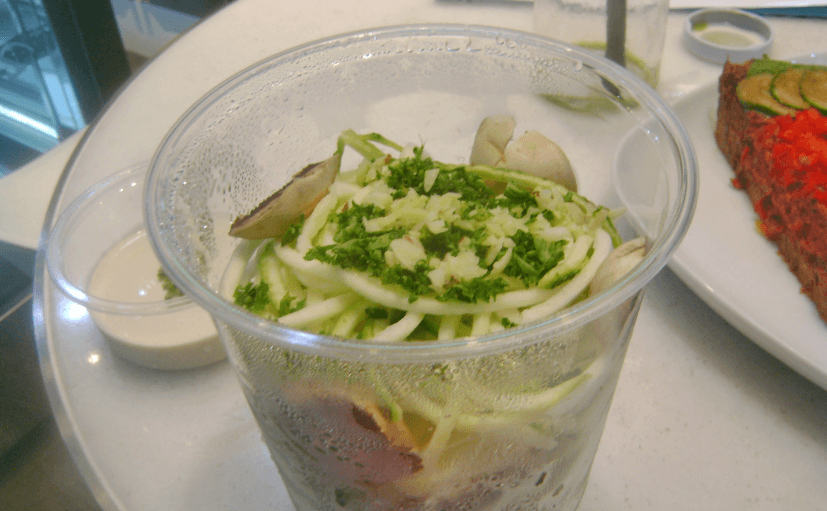 Universe Cafe's Raw Truffle Pasta

Universe Café in my opinion is the best place to get the healthiest grub in Taipei. There's no better place to eat the rainbow in Taiwan's capital than this organic, fully-vegan raw café.

I tried their G11 and G1 juice, truffle pasta and tri-colored pasta with marinara sauce, and 2 raw quiches. I was not disappointed with any of the items I ordered.

Their star product in my opinion is G11, a green juice made of lemon, ginger, and 11 different greens. One bottle of G11 enables you to consume around 6 servings of green salad in less than 5 minutes. Greens are highly alkalising and oxygenating. I feel euphoric each time I drink low-carb green juice.

If you have an egg and/or dairy allergy then raw vegan quiche should be something right up your alley. The raw and Buddha (allium-free) quiches are equally good. Their raw pastas are also amazingly creamy, even the one with marinara sauce. I have made raw pasta several times in the past and have tried it in a number of raw cafes in Asia, and I must say that their truffle and marinara sauces are the best I've ever had!

Just like in any raw vegan restaurant, Universe Cafe's gateway food is their raw cake.

Each cake is made with raw (unroasted and untoasted) tree nuts such as cashews and almonds, cold-pressed coconut oil, fruits, cacao (unprocessed chocolate), and agave nectar. Raw cakes typically taste like ice cream cake and are more filling than regular cake.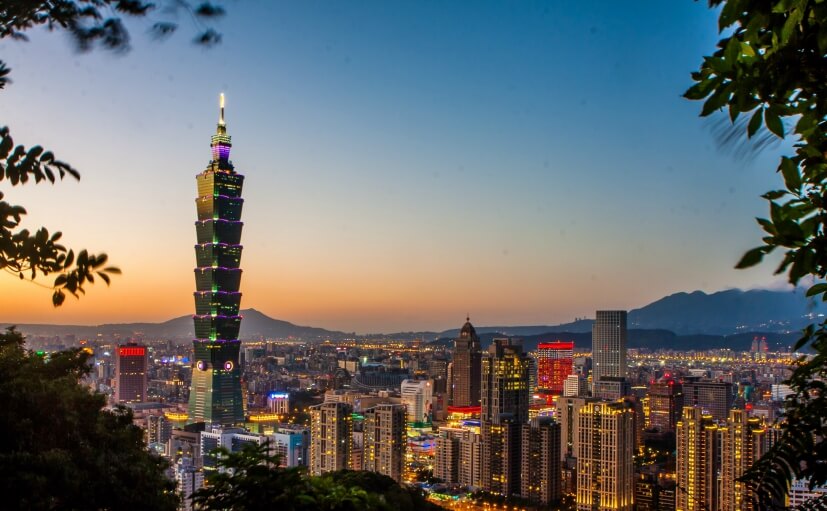 Elephant Mountain, Taipei

Grab a green juice like G11 or a green smoothie like SK1 and pair it with a raw quiche and/or cake before your hike to Elephant Mountain. It's a challenging and grueling climb so make sure you get quality nourishment and sufficient calories.

Naked Food
Naked Food is one of Taipei's upscale vegan-friendly restaurants. Not all of their items are vegan (such as some of their wines), but it's still a must-visit for every vegan travelling to Taipei.
I ordered their raw pizza and cheese sampler. NF's raw pizza is made of raw flax seeds, cultured cashew cheese, Greek olives, chives, mushrooms, and raw tomato sauce. The pizza crust is not baked but dehydrated at a low temperature to preserve the enzymes.
NF's cheese sampler includes 3 types of cultured nut cheeses: original, red wine onion jam, and spirulina cheese. The sampler comes with a few pieces of crostini, which they swapped with raw flax crackers upon my request.
The spirulina cheese--NF's version of raw vegan blue cheese--is simply unforgettable. This is my favourite item from NF. I'd definitely order an entire slice when I return.
Naked Food also serves raw juices, smoothies, and scrumptious yet healthy vegan desserts such as raw brownies, banana bread, molded chocolate, cakes, cookies, and macaroons. Not all of their cakes are raw but they are all gluten-free.
Ooh Cha Cha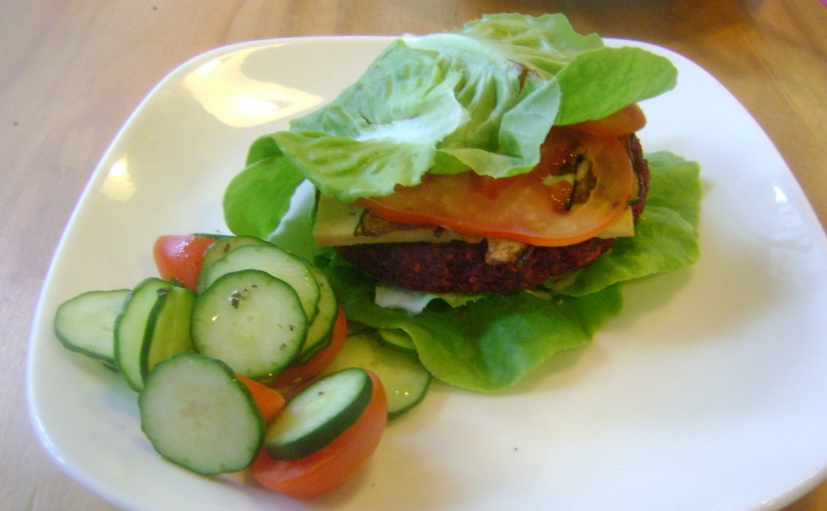 Ooh Cha Cha's veganised, healthed-up version of a cheesy bacon burger.
Ooh Cha Cha is a nifty, organic, 100% plant-based café that prides itself for making all of its items from scratch. I ordered their Vietnamese Kelp Noodle Salad with almond butter sauce and savoury sesame tempeh slices along with their version of the cheesy bacon mushroom burger. The burger patty is made of mushrooms and beans, and the cheese is either made of soy or cashew.
The salad was very tasty and satisfying, but their version of my old favourite burger was just okay, nothing to really write home about. I do appreciate them for swapping the baked fries with a side salad and the buns with lettuce.
OCC also serves healthy raw smoothies and some raw desserts. Their offerings vary daily, and they had a variety of raw vegan cheesecakes when I visited.
---
These are just my top 3 vegan cafes based on two criteria: the percentage of raw food on the menu, and the amount and variety of whole foods offered. There is no shortage of healthy dining spots in Taipei. You can most certainly go to town and enjoy a wide array of the best that plant-based cuisine the capital has to offer--without any of the guilt!
Important Notes:
This article is meant purely for informational purposes and should not be relied upon as financial advice. The precise terms, conditions and exclusions of any Income products mentioned are specified in their respective policy contracts. For customised advice to suit your specific needs, consult an Income insurance advisor.