Going Overseas? Here are the 5 Best Money Changers in Singapore
By Derrick Tan, 26 October 2016
46540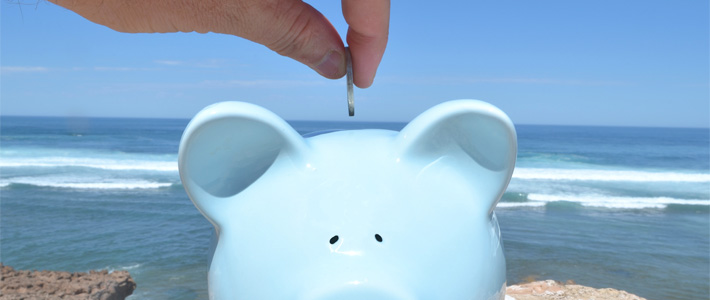 You've booked your flights and accommodation, planned your itinerary and bought travel insurance. Now, before you jet-set across the world, don't forget to exchange money to the foreign currency! This one travel essential often skips the mind of wanderlusters.
So instead of scrambling at the very last minute to exchange money at airports for unfavourable rates, we have compiled five money exchanges in Singapore that have fair currency conversion rates (ranked in no particular order).
Do note that each money changer has its unique benefits, which often ties in with its location.
1. The Arcade, Raffles Place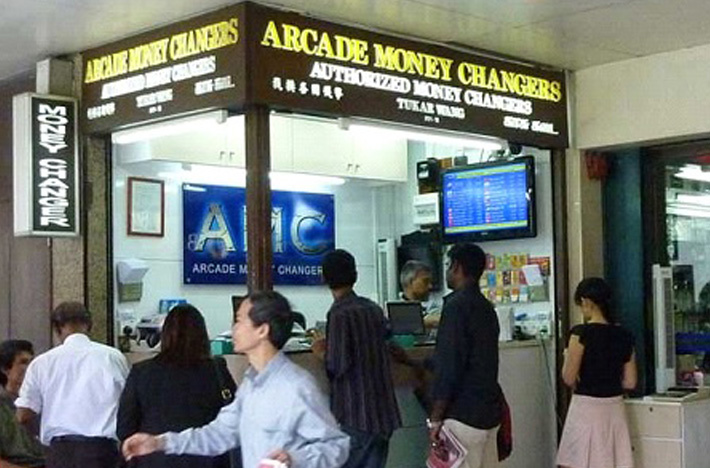 Source
Located in the heart of the business district, The Arcade at Raffles Place is a favoured place among business travellers and local professionals to get their money changed. Right at the doorstep of Raffles Place MRT train station, The Arcade hosts a plethora of money exchangers, and youll be spoilt for choice.
Some of the popular money changers include Arcade Plaza Traders and Arcade Money Changer.
Address:
11 Collyer Quay, The Arcade, Singapore 049317
Opening hours:
9:30am to 6.30pm on weekdays only. (The best time to exchange is on Wednesday afternoons.)
Best Rates:
USD, EUR, GBP, JPY, THB, MYR, TWD
---
2. Mustafa Centre, Little India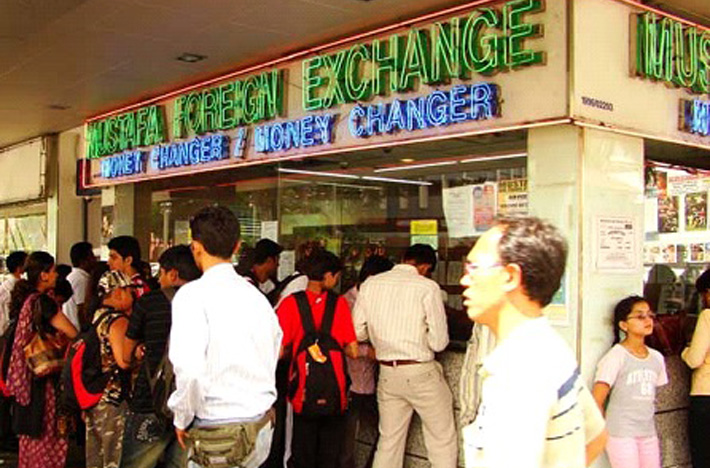 Source
As a popular 24-hour retail mall thats known for late-night, last minute shopping, Mustafa Centre is an ideal place to make a currency exchange when you need an emergency conversion for a spontaneous holiday. Situated in the cultural neighbourhood of Little India, it is a 3-minute walking distance from Exit G of Farrer Park MRT.
Address:
145 Syed Alwi Rd, Singapore 207704
Opening Hours:
24-Hours (But the best time to make a transaction is on a weekday during working hours.)
Best Rates:
IND, IDR, RMB, MYR, CNY, HKD, PHP
---
3. Parkway Parade Mall, Marine Parade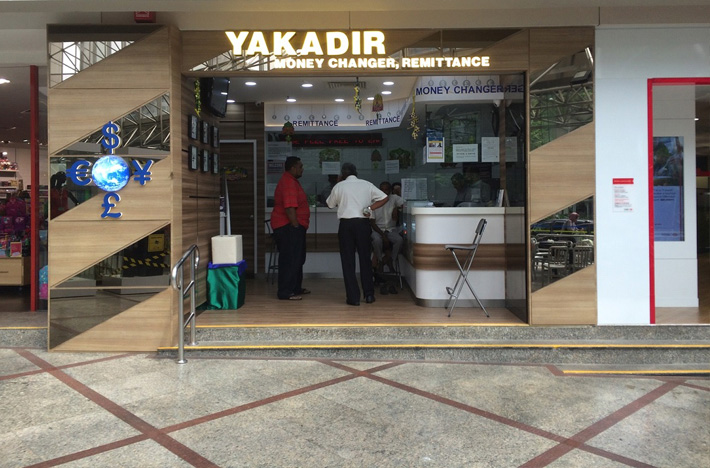 Source
Those living in the Eastern region of Singapore have an excellent option to make a good exchange transaction, which include money changers like. Located in Parkway Parade Mall, travellers staying in the heritage district of Joo Chiat and Geylang need not venture far to make a currency exchange.
Address:
Parkway Parade, 80 Marine Parade Road, Singapore 449269
Opening Hours:
Daily, 10:30am-8:30pm
Best Rates:
THB, USD, MYR, JPY, HKD
---
4. People's Park Complex, Chinatown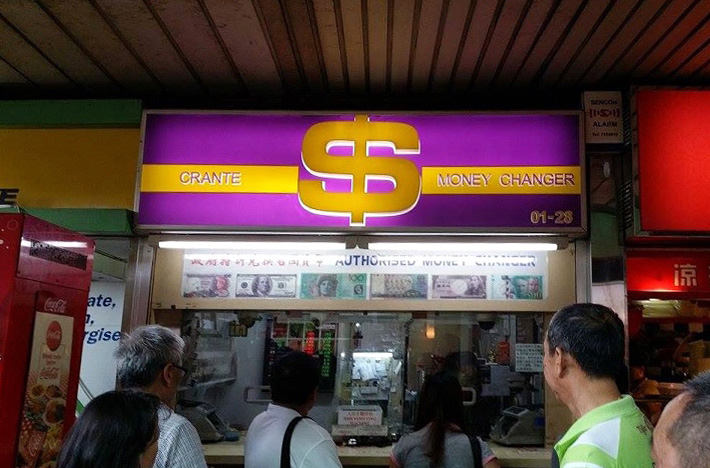 Source
On the bustling streets of Chinatown, currency can be easily exchanged after shopping for dried goods at the famed Smith Street Market. One such accessible shop is Crante Money Exchange.
Just a short 1-minute walk from Exit C of Chinatown MRT, its rate is one of the best among its peers.
Address:
1 Park Rd, People's Park Complex, Singapore 059108
Opening Hours:
Daily, 10:00am-9:00pm (It is advised to be there early in the day to prevent disappointment on the stock exhaustion. Don't be surprised if they inform you that they have run out of currency while you're standing in line during midday.)
Best Rates:
CNY, PHP, THB, MYR, HKD
---
5. Lucky Plaza, Orchard Road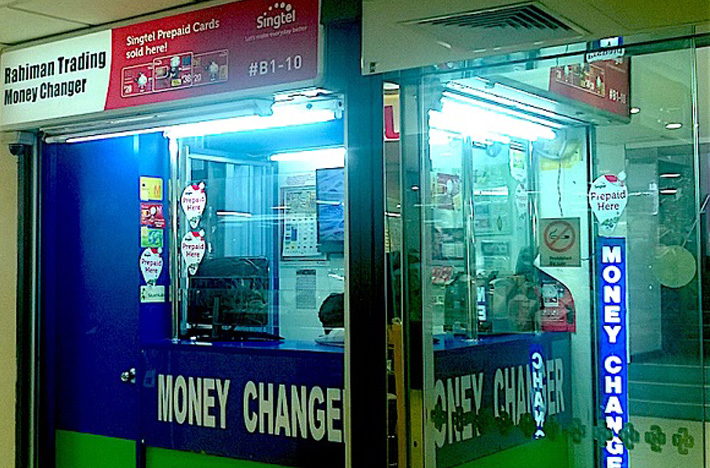 Source
It is possible to find a competitive money changer along the touristy Orchard shopping district. Tucked in a corner of the famed Lucky Plaza mall is Rahiman Trading, a money changer.
The direct airport bus service, 36, also allows customers to head to the airport straight after getting their worth on the currency conversion.
Avoid Sundays, as the mall will be chock-full of foreigners that mostly engage in the remittance service.
Address:
304 Orchard Road, Lucky Plaza, Singapore 238863
Opening Hours:
Daily, 10:00am-8:00pm (It is best to visit during mid-week, on Wednesdays or Thursdays.)
Best Rates: PHP, THB, MYR
Now that you've remembered to swap currencies, you're all set for a swell trip ahead. But don't forget to bring along your passport!
Important Notes:
This article is meant purely for informational purposes and should not be relied upon as financial advice. The precise terms, conditions and exclusions of any Income products mentioned are specified in their respective policy contracts. For customised advice to suit your specific needs, consult an Income insurance advisor.