5 Most Exciting New Year Countdown Destinations to Party for Friends & Couples (2023)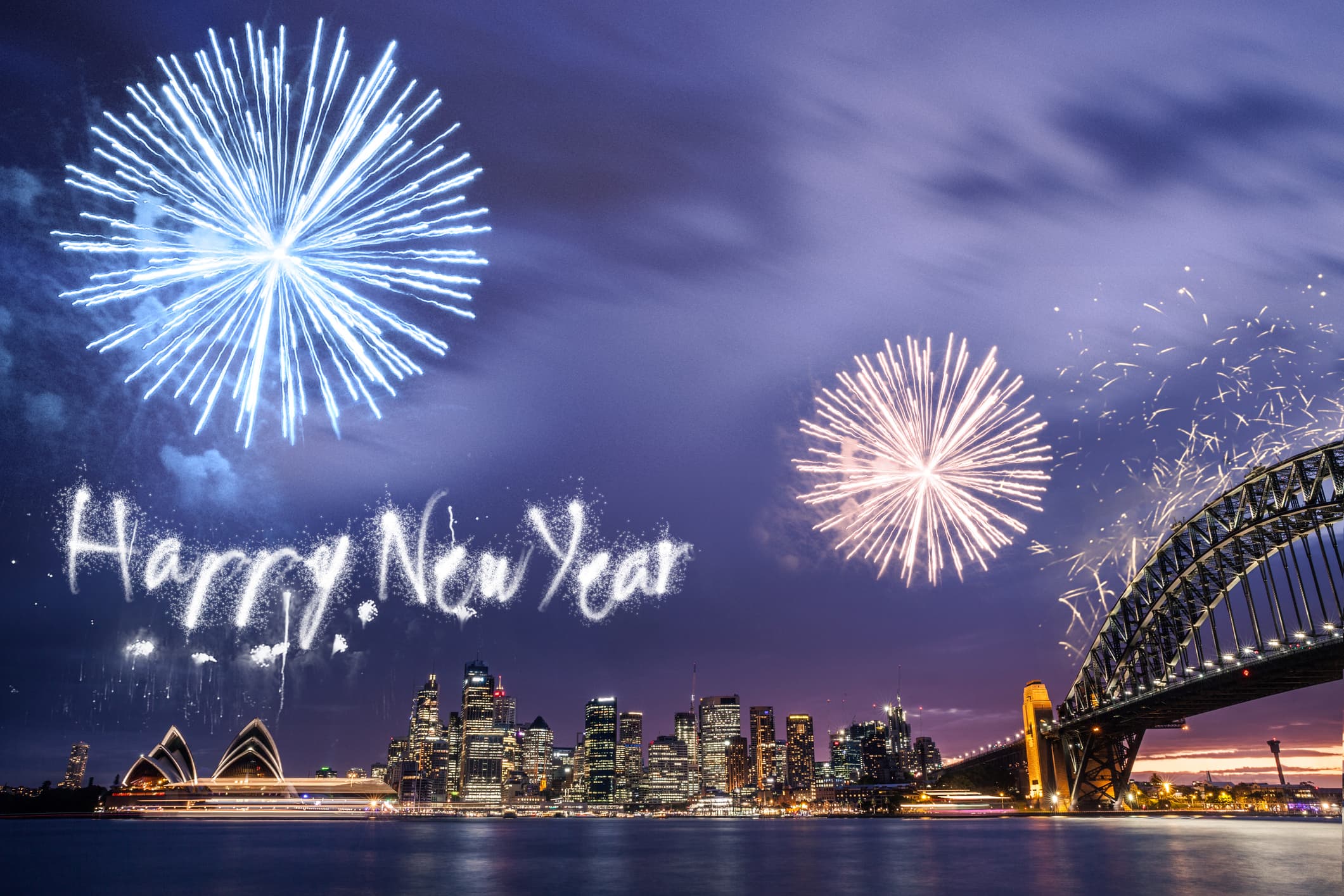 Every year on December 31, people around the world get together to welcome the new year with their friends and families under dazzling lights and spectacular fireworks. We've rounded up some of the best places to go for an exciting countdown, whether you'd like to celebrate with friends, or ring in the new year with your significant other.
Destination 1: Dubai
The New Year in Dubai is typically a grand event, with magnificent fireworks, parties, dinners and dancing! For fireworks, head to somewhere near the Burj Khalifa, the world's highest tower where you'll get to see a water show! Do arrive early, as early as 5.30pm to get a nice spot, or book a table at one of the Dubai Mall's outdoor restaurants. If you're looking for something of a smaller scale, try the Atlantis Fireworks, or the fireworks display from Umm Sequim Beach.

Of course, there's more than just fireworks – you can also celebrate the New Year with a romantic meal and a spectacular entertainment show at the Dubai Opera. If you fancy a luxury cruise, you can book a dinner cruise along Dubai Marina, Dubai Creek, and Dubai Water Canal. Then, celebrate the new year's day on a beach picnic at one of Jumeirah's public beaches!
Destination 2: Bangkok, Thailand
Many Singaporeans have been heading to Bangkok in recent months – there's so much to do, see, and eat after all! And now that the world is welcoming a brand new year, there's so much more to celebrate! This year, usher 2023 in style at the New Year's Eve Bangkok 2023 Fireworks at ICONSIAM, Chaophraya River Thailand. Some top spots to enjoy the fireworks are Vertigo Rooftop Bar at Banyan Tree, Mahanakhon Bangkok Sky Bar, and Asiatique The Riverfront.

For a romantic couples retreat, island resorts such as Koh Samui, Koh Si Chang or Koh Talu are just a short plane ride away!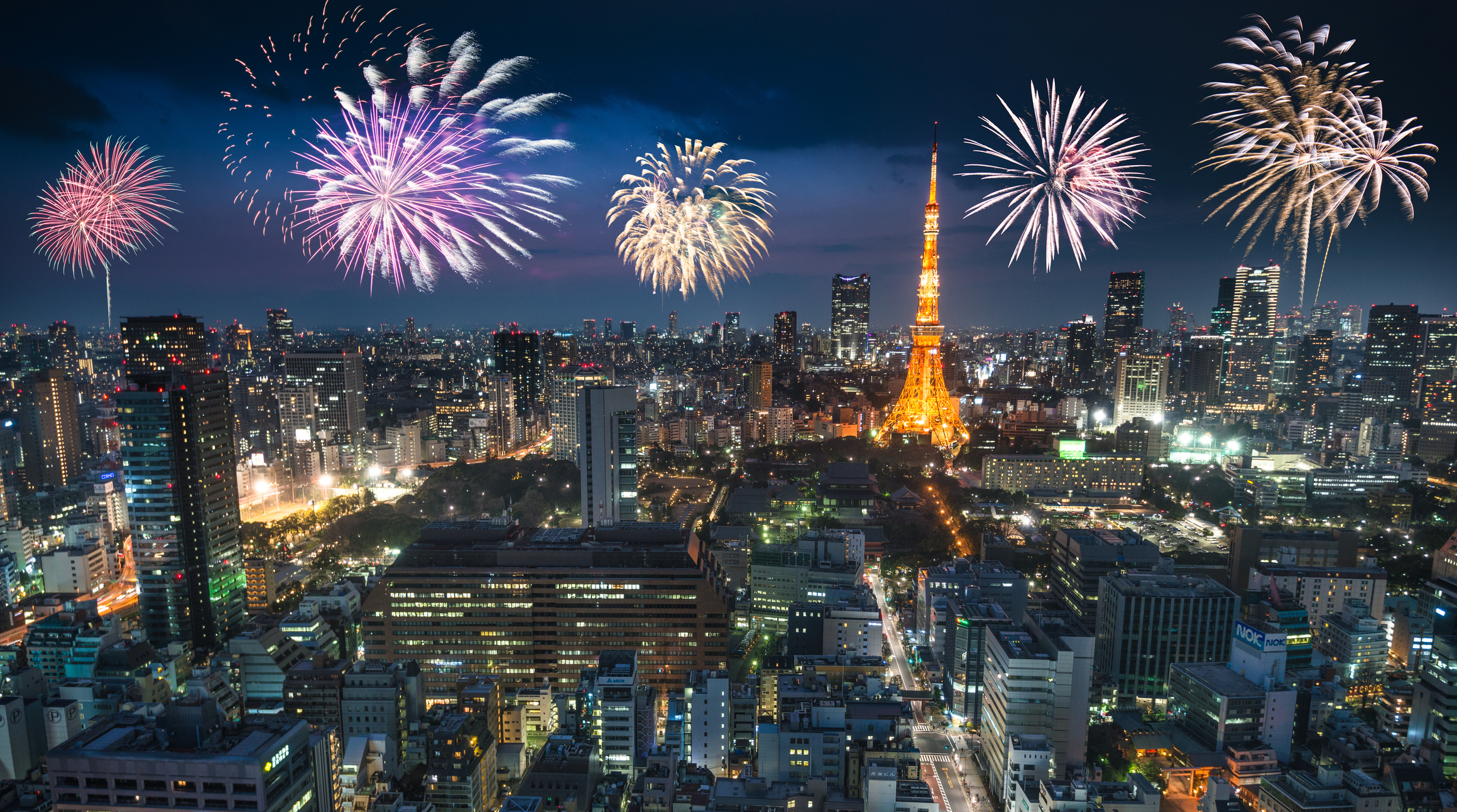 Destination 3: Toyko, Japan
Japan has recently reopened its borders to tourists and most of us may be heading there this year. As the city gradually comes alive with festivals and fireworks shows, you may not see such vibrant festivities compared to pre-covid periods, but it's going to be wonderful all the same!

The Japanese do have some special New Year traditions steeped in unique culture and traditions. For example, at midnight on New Year's Eve, Buddhist temples across Japan ring their bonsho (temple bells) 108 times. The number represents the total human desires, which Buddhists believe lead to pain and suffering – the ritual banishes these negative desires from the past year so that one can start anew.
While you're in Japan, you can buy an Omamori, a good luck charm, at a shrine or temple – remember to bring your old charm if you have one, so that you can leave it behind to cast off bad luck! The New Year's also a rare chance to see royalty. Every year on 2 January, the Japanese Emperor makes a public appearance at the Tokyo Imperial Palace – it's only one of two days in the year where the inner grounds of the palace are open to the public!
Destination 4: Sydney, Australia
Australia is one of the first countries in the world in the global time zone to welcome the new year! With cities around the world opening up and adapting to the new normal, you can be sure that the celebratory vibes this year will be a great one. If you're celebrating the new year in Sydney, you'll be treated to a spectacular display of fireworks! Some viewing spots are free of charge, and some are ticketed – over 50 spots are available, from Barangaroo Reserve, to Sydney Opera House, Shark Island and the Tarango Zoo.

Take the chance to visit famous landmarks in the city, such as Sydney harbour Bridge, Bondi Beach, and the Sydney Fish Market – you'll see for yourself why Sydney is also known as "the Emerald City!".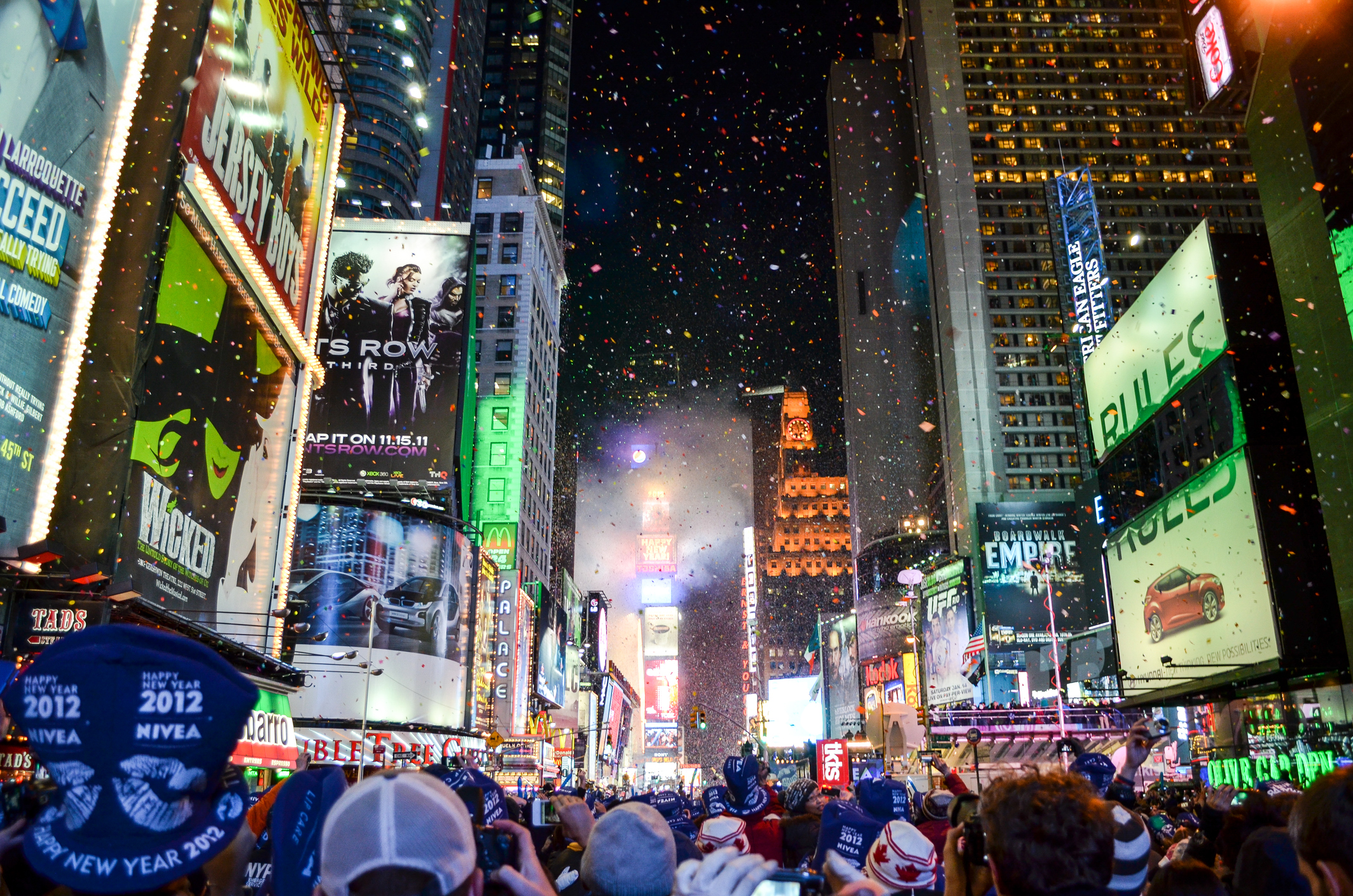 Destination 5: New York City, USA
We've seen it in movies, social media and more – the iconic ball drop at the stroke of midnight in New York City's Times Square. Every year, around one million people crowd the square to witness this moment, and even more people around the world watch it from home. If you're looking for something crowded, try heading to some of the downtown clubs and bars.

Beyond the festivities, there's so much more to do in the Big Apple. From the Metropolitan Museum of Art to Central Park, National 9/11 Memorial & Museum, and the Statue of Liberty, there's so much to do and see if you're a tourist. If you're looking to splurge a bit, try out one of the helicopter tours that give you a great view of the city skyline. Then, go on a journey of discovery on walking, bus and cultural tours around some of the city's most iconic landmarks. To start your year on a high note, visit Niagara Falls, one of the most majestic waterfalls in the world!
Traveling for a countdown
When you're travelling at the end of the year to welcome the new year, do make sure that you have made the preparations you need, such as knowing the operation hours or navigating your way through the crowds in the bustling places. While it is great to be celebrating the new year with strangers, you'd need to be careful not to get distracted or be a victim of theft during your travels. To ensure that your trip is well taken care of, you may want to consider getting travel insurance for peace of mind. Income's Travel Insurance provides coverage against lost or damaged belongings, personal accident, medical expenses, and travel delays that are not caused by you. Then you're all set to welcome a brand new year. Cheers to wonderful 2023!