The 6 Best Ski Locations in the World
By Marisse Gabrielle Reyes, 14 November 2017
2744
When it comes to winter sports, there's nothing like taking to pristine ice-cold mountains that are topped with fluffy, powdery snow. What's not known to most skiers, however, is that the best ski locations are found in all corners of the globe – even in the tropics! When it comes to taking trips that involve physical activity, insuring yourself is of utmost importance so you can have a worry free holiday. Income provides a suite of
Travel Insurance plans
for you to choose from, finding one that best suits your travelling needs. The plans offered by Income provides coveage in the event that you experienced injury due to accident related to skiing, so that you can recuperate quicklyFrom coverage on flight delays, loss of baggage, money, personal items to even overseas medical expenses related to pre-existing medical conditions. Planning a ski trip this year end? Read to discover the best ski locations around the world.
---

For serious skiers and nature-lovers
Visit: Jackson Hole, Wyoming

Unlike the other popular ski locations in the United States, such as Utah and Colorado, Jackson Hole is surrounded by untouched nature. This nature-dense area is commonly known as the gateway to Yellowstone National Park and it's also near to the Great Plains and Rocky Mountains. Serious skiers take to Jackson Hole Mountain Resort where you'll find 2,500 acres, 116 trails, healthy annual snowfall and beautiful gondolas. Don't miss the newly-opened that boasts a 1,276 foot vertical rise. The area of Jackson Hole is also home to several protected lands, such as National Elk Refuge and Grand Teton National Park, which make it perfect for lovers of the good old outdoors.
---

For a true blue European ski experience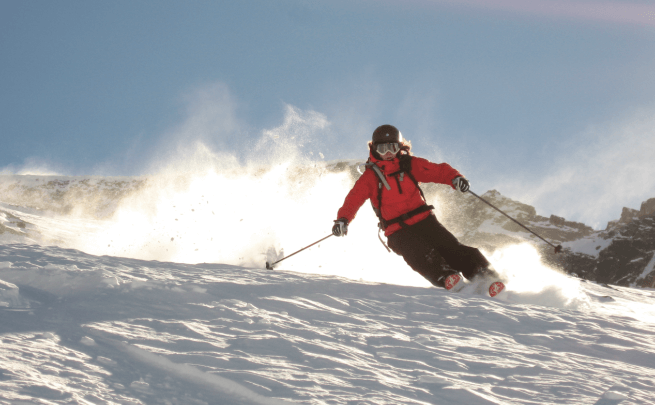 Visit: Chamonix, France

When one thinks of an authentic European ski holiday, it's hard not to think about the Auvergne-Rhone-Alpes region. Chamonix-Mont-Blanc in particular is an important spot for winter sports as it was the site of the inaugural Winter Olympics in the 1920s. This mountain town offers something for various levels of skiers, such as the high altitude ski areas of Les Houches; valley ski areas of Le Savoy; as well as beginner areas. Take time to explore the surrounding attractions such as the glistening Alpine Lakes, the highest point in the Alps at Mont Blanc and take the famous red train from Le Montenvers to Mer de Glace. Complete your European experience by dining in at the town's fine restaurants such as Le Bistrot and La Cabane Des Praz.
---

For all-round family fun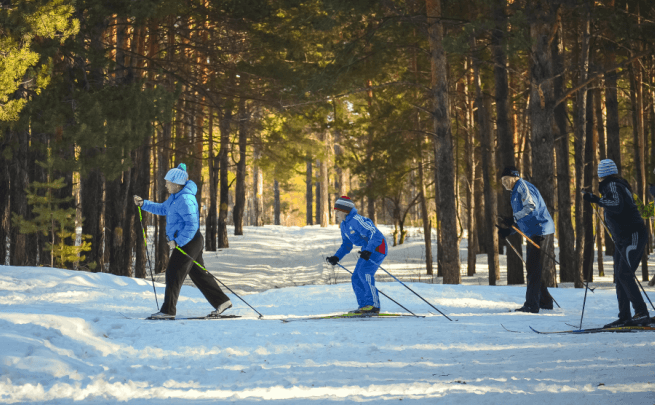 Visit: Snow Town in Bangkok, Thailand

When one thinks of Bangkok, images of skiing and snow might not be amongst the images that are conjured in your mind. However, located in Gateway Ekamai shopping mail is Snow Town, an indoor Japanese-themed winter park which was the first of its kind in Thailand. Skiing lessons are available on their modest slopes and winter wear like jackets and gloves can be rented on location. Kids will love the fluffy mounds of snow where they can sled and play amongst falling snow. If you're feeling peckish, take to the Japanese restaurants located onsite to tuck into warming Japanese dishes like piping hot ramen. With the cold weather, quaint surroundings and authentic fare, you'll almost think you're in Japan.
---

For the most powdery, fine snow
Visit: Hokkaido, Japan

Japan's northernmost prefecture is known for its powdery fine snow that is fluffy, plentiful and brought in by the winds from Siberia. There are several ski resorts in Hokkaido with most concentrated in Niseko, Furano, Asahidake and Rusutsu. One of the most popular ski resorts is Niseko Hanazono Resort where you can take to their impressive slopes from December until April. If you're feeling extra adventurous you can try heli-skiing at Niseko's main slope of Shiribetsu-Dake which is over 1,100 meters high. The popular Niseko Ski Resort is also a good option and is open from December until April. This resort boasts an elevation of over 1,300 feet, three gondolas, 30 lifts and an average snowfall of 15 meters.
---

For skiers of multiple skill levels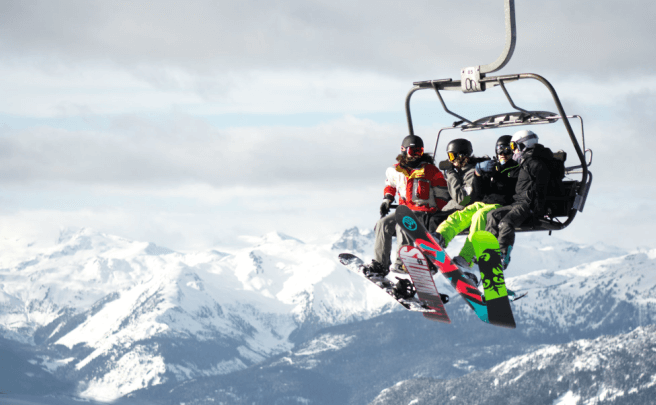 Visit: Yongpyong, South Korea

The largest winter sports resort in South Korea is Yongpyong Resort located at the base of the 1,456 metre high Balwangsan Mountain. Offered on these snowy mountains are 28 slopes and 14 cable lifts that total a slope length of 13.6 kilometers. The courses at Yongpyong are varied and are categorized according to their difficulty level. The range goes from beginner to advanced and all the way to extreme. The most challenging slopes here are worthy of Olympians as the 2018 Winter Olympics will be held here in February 2018. For those not quite taken by skiing, there's sledding, golfing zip line, indoor water park and a Mountain Coaster available to provide thrills.
---

For folks in the tropics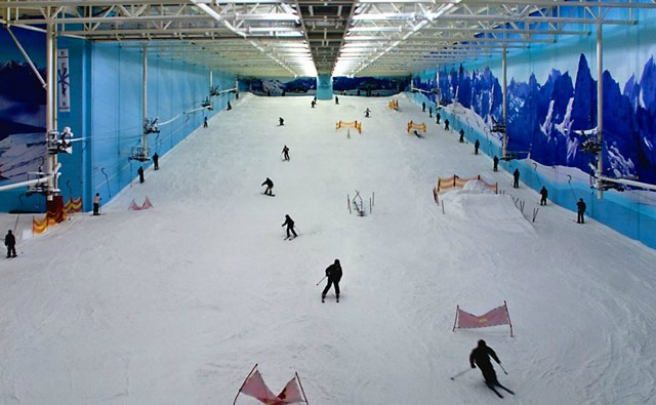 Visit: Snowland in Penang, Malaysia

Those located in the tropics need not be deprived of skiing on snow thanks to winter theme parks like Penang's Snowland. Housed in the centrally-located Megamall, Snowland offers elevations of 21 and 46 metres making it not too intimidating for those that might not be well-acquainted with the sport. The property spans 25,000 square feet and includes six snow machines that help Snowland reach a temperature of -5 decrees Celsius. Children will love the ice sculptures and playing amongst the snow machines and ice slides.
---

We know that one of the joy of winter season is to indulge in winter sports, since it's something we can't do on our sunny island. So taking skiing holidays is the perfect way to combine exercise, appreciation of the outdoors and travel. While you are out skiing - whether it's in a shopping mall in Bangkok or the mountains of Wyoming or France - make sure you are adequately covered with a good Travel Insurance plan. Opt for Income's Travel Insurance plans that cover unforeseen circumstances such as injuries related to accident while you are skiing.
Important Notes:
This article is meant purely for informational purposes and should not be relied upon as financial advice. The precise terms, conditions and exclusions of any Income products mentioned are specified in their respective policy contracts. For customised advice to suit your specific needs, consult an Income insurance advisor.