Top 5 Affordable Wellness Centers In SEA For Peaceful Getaway – Cambodia
By Rupika Sharma, 05 March 2018
4145
Whenever one thinks of a vacation away from the routine mundane life, a luxurious massage therapy in a spa is the first thing that comes to mind. All major hotel chains over the world have their own spas. But it is the South East Asian countries which can lay claim to having the oldest massage traditions!
Thai massage is an ancient art. So is the Balinese tradition. Hotels in SEA also use the Indian system of healing, Ayurveda, which claims to heal many ailments via massages.
Hotels set up in gorgeous exotic locations such as Bali, Phuket, Thailand offer expansive sweeping views of the ocean, humongous swimming pools, whole hotels built around the idea of massage therapy, dozens of treatments ranging from chocolate wraps to mud baths; light invigorating food; the so called "spa cuisine"!
But how do you go about it all without breaking the bank? We have reviewed 5 affordable wellness locations in South East Asia which offer all of this and more. Check out our latest series – Wellness Locations SEA. In this article, we cover Hariharalaya Retreat Center Siem Reap, Cambodia.
Hariharalaya Retreat Center Siem Reap, Cambodia
Hariharalaya calls itself a "Yoga Village" which literally means "Home of the Divine Unity within Duality". They offer a comprehensive program in Yoga with world class facilities at an affordable price. The unique charm of this place is an opportunity to explore and live in a conventional Cambodian farming village.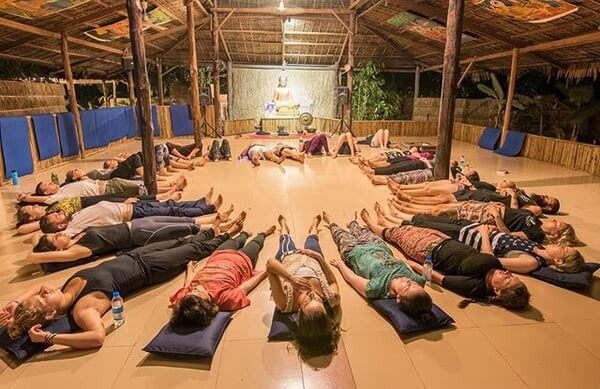 Image Credit - @hariharalaya
Things you can do? Attend meditation, pranayam and yoga classes in an open air 120 meter tiled yoga hall. Awaken the magic and mystery in your life and reconnect with your inner self at magical place.
This center is surrounded by jungle gardens and has a simple yet breathtaking roofing of wood and thatched, complete with a high-end sound system. It also offers resplendent lighting and an impressive cinema that you can enjoy along with home cooked vegan meals.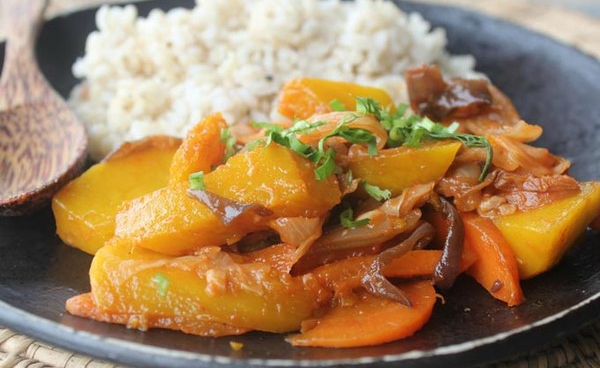 Khamir - Pumpkin stir fry (Image Credit - @hariharalaya)
Other facilities include a professional rock climbing gym, an art room, baking sessions, dancing classes, a hidden temple journey, after dinner entertainment facilities. Or you could just pick up a book from the library and soak in the sun on one of the many hammocks present in the center.
Spa treatments include Thai Massage Therapy offering 4 hand massage and a blind Schitsu Massage among others. Make sure to check out their Vedic fire ceremony which promises to free you from all negativity.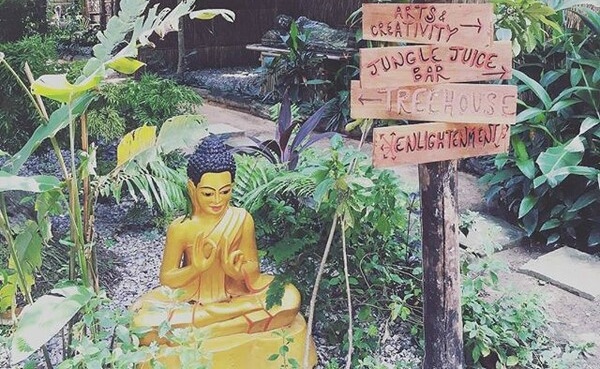 Image Credit - @hariharalaya
Getting There:
There are domestic and international flights that operate to Siam Reap International airport daily. Hariharalaya Retreat Center is accessible via road, air and water, there are many options suitable for different budgets.
Buses are available from Phnom Penh and Bangkok– Duration of ride is about 5-10 hours. Tutuksare available from SiemReap for the cost of 9-11 SGD.
Costs (Round trip ticket, lodging/night, average cost of food/day):
A 6 day package complete with food and lodging start from
$503 (SGD)
and this includes the flight fare.
Best Time To Visit:
All year long
Website & Logistic Info:
https://www.hariharalaya.com/
While you are planning the next wellness trip for your mind and soul, keep in mind to get your
travel insurance
to cover unprecedented travel inconveniences and medical expenses that could occur during your travel.
Check out our next recommended wellness center
here
.
So why the wait? Book a spot at one of these spas and revel in the rejuvenating holistic experience with unique blends of cultures for a perfect idyllic respite from your hectic life.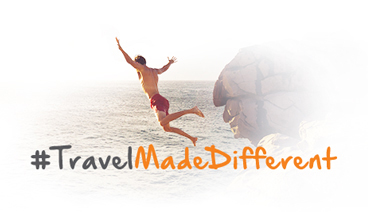 Important Notes:
This article is meant purely for informational purposes and should not be relied upon as financial advice. The precise terms, conditions and exclusions of any Income products mentioned are specified in their respective policy contracts. For customised advice to suit your specific needs, consult an Income insurance advisor.