Europe Travels: A Complete Guide For Backpacking In Berlin
By Rupika Sharma, 19 July 2018
1651
The glamour and art of Berlin is mesmerizing anyone who is keen into exploring its fascinating culture, remarkable architecture, vibrant nightlife, splendid food, and rich history. If you have decided to visit Berlin, the city full of history, artific expression, wondrous architecture, incredible parties at bars and clubs and dozens of museums, then you are at the right place.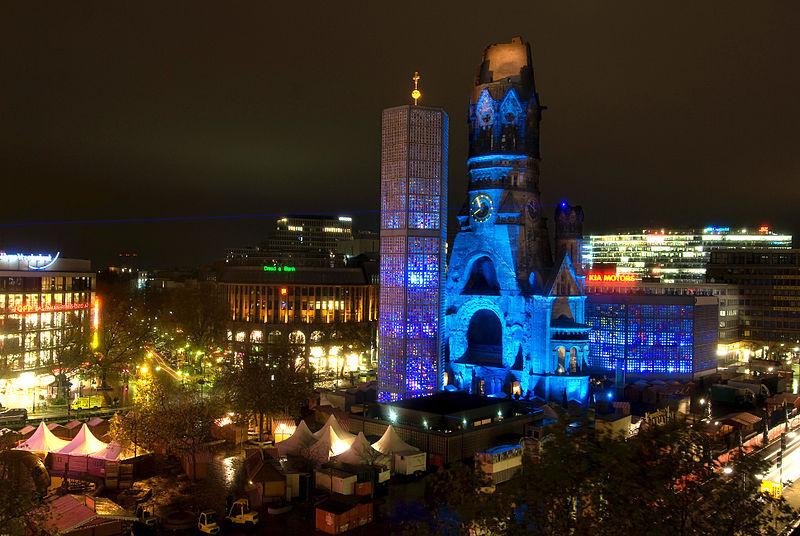 Image Credit: By Dr Kralle[[CC BY-SA 4.0]] via Wikimedia Commons

Check out tips and tricks told by our travel experts to explore top attractions in Berlin that bears marks of a tangible history.

Budget Needed To Visit Berlin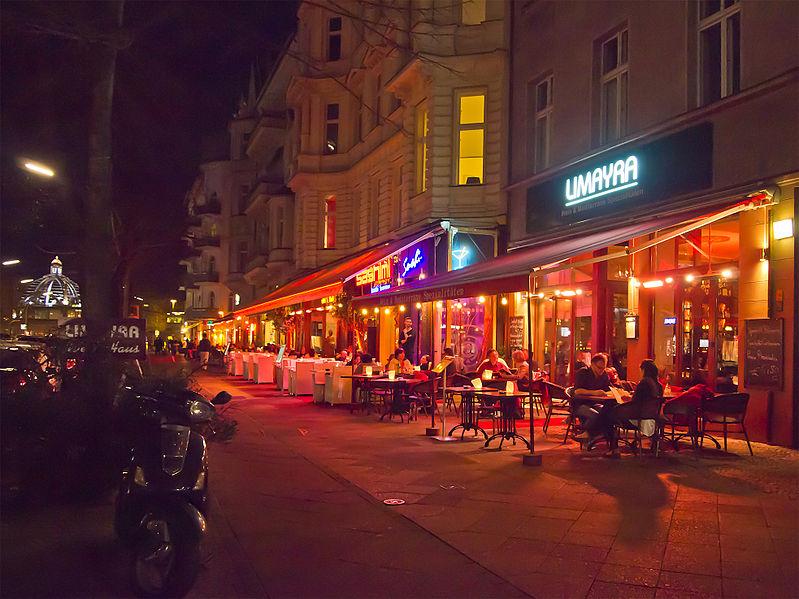 Image Credit: By Pedelecs[[CC BY-SA 3.0]] via Wikimedia Commons

Accommodation is very cheap, food and drinks are affordable, making the city a famous spot for backpackers, students and artists. Recommended price is 51 SGD - 70 SGD per day if you are on a backpacker's budget and if you want more luxury, then you can keep the price till 100 SGD-150 SGD per day.

Duration Of Trip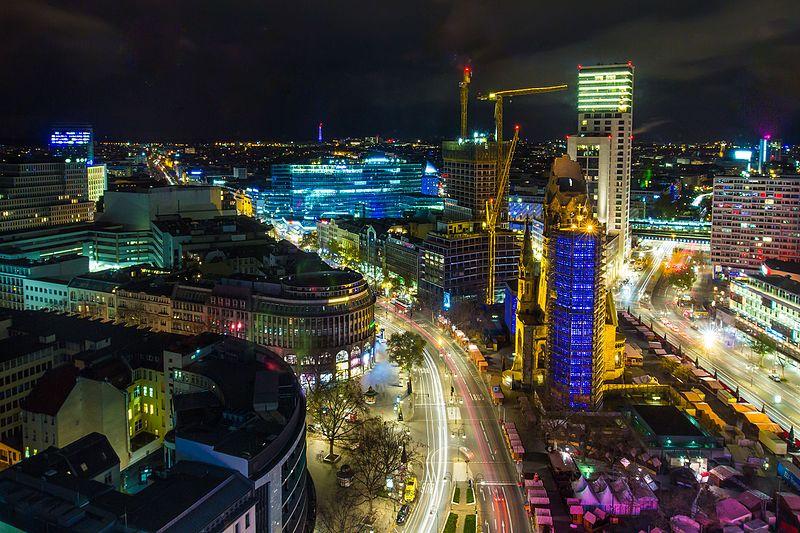 Image Credit: By Sebastian Rittau[[CC BY-SA 4.0]] via Wikimedia Commons

You can easily spend a week in Berlin since it is a very spread out city and there are tons of things to do in the city. But we recommend to give at least four days. There are dozens of world-class museums, including, Museum Island, which is a UNESCO World Heritage Site, jazz clubs and remarkable landmarks for you to explore!

Top attractions

Pergamon Museum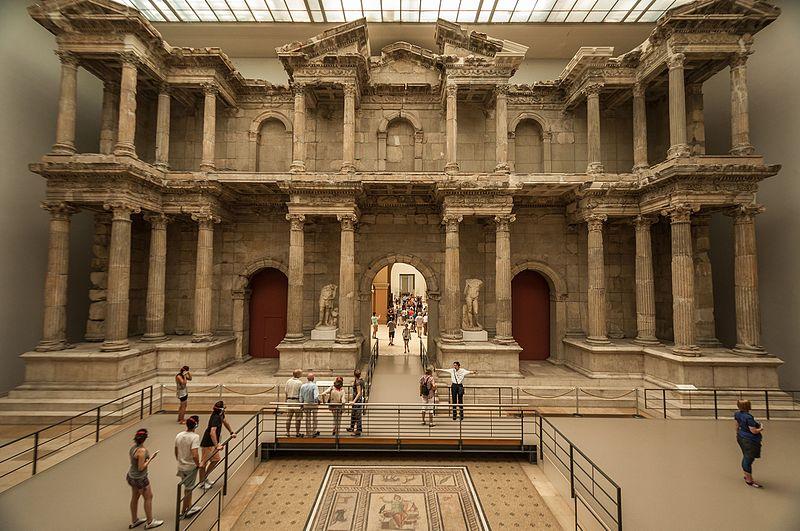 Image Credit: By Rafael Rodrigues Camargo[[CC BY-SA 4.0]] via Wikimedia Commons

Housing an excellent collection of artifacts of the ancient era, the Pergamon Museum is one of the most famous museums of Germany. It holds sensational reconstructions of several archaeological excavations, such as, the Market Gate of Miletus, the Pergamon Altar, the Ishtar Gate, the Mshatta Facade, and Processional Way from Babylon. All in all, this is a cultural and treasure trove for history buffs!

Address: Bodestraße, Mitte
Admission: 18.84 SGD

Neues Museum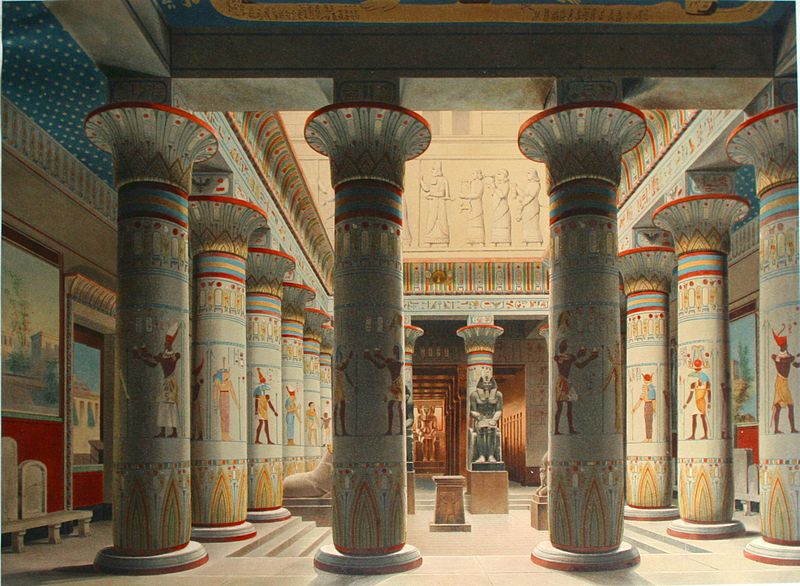 Travel through human history in the Neues Museum that contains around 9000 artifacts from ancient world. The extensive collection of Museum includes the Nefertiti Bust, papyrus texts, mummies, sculptures and relics, jewellery, and literary works. If you are into Egyptian antiquities and want to learn more about their art, this museum is for you!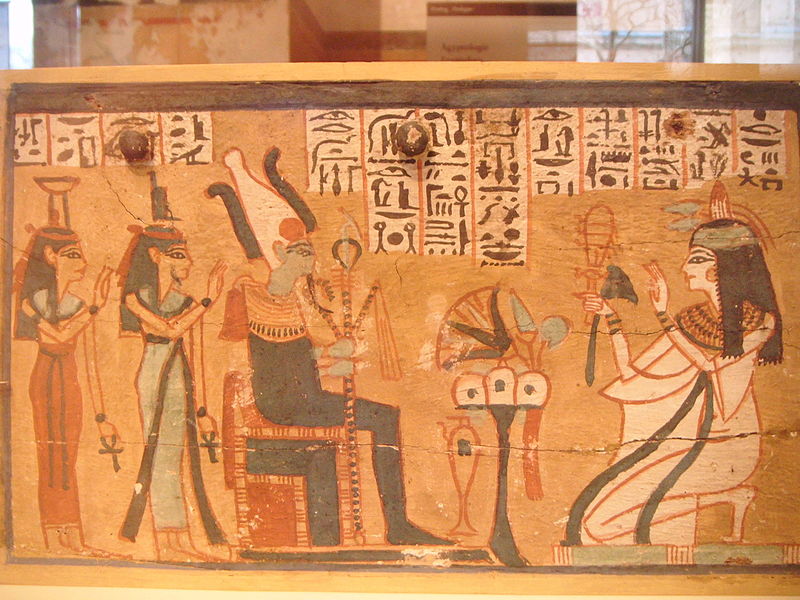 Image Credits: By Sa.hprw[[CC BY-SA 4.0]] via Wikimedia Commons

Built by Friedrich August Stüler, one of the most prominent architects of Berlin, this Museum was originally a 19th century architecture but was destroyed during World War 2. Later, it was restored in 1999 by David Chipperfield, a British architect and he did it with exquisite mixture of original components along with recycled bricks, making it a contemporary and ancient mix of elements. Inside the museum, there is phenomenal collection of artefacts like the bust of Nefertiti, classical antiquities, and Egyptian art.

Address: Bodestraße, Mitte 10178
Admission: 18.84 SGD

Natural History Museum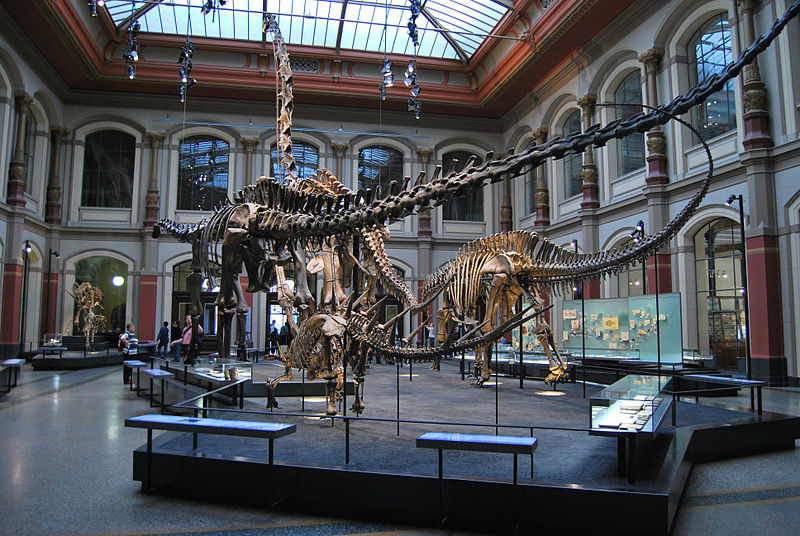 Image Credits: By Ilja.nieuwland[[CC BY-SA 3.0]] via Wikimedia Commons

Had enough of history and need a wild stroll into science and research space? Hold on to your seatbelts and get you inner geek ready for this science adventure. Natural History Museum is certainly going to be your next stop! This museum is a combination of history and research facilities that are dedicated to study of life and planet Earth. Botany and Zoology enthusiasts would love to dive in the collection of over 30 million items falling under categories of geology, palaeontology, zoology and mineralogy. Bugs, snakes, plants, fossils, rocks, meteorites - you name it and you will find that element in Natural History Museum.

Address: Invalidenstraße 43, Mitte 10115
Admission: 12.56 SGD

Bode Museum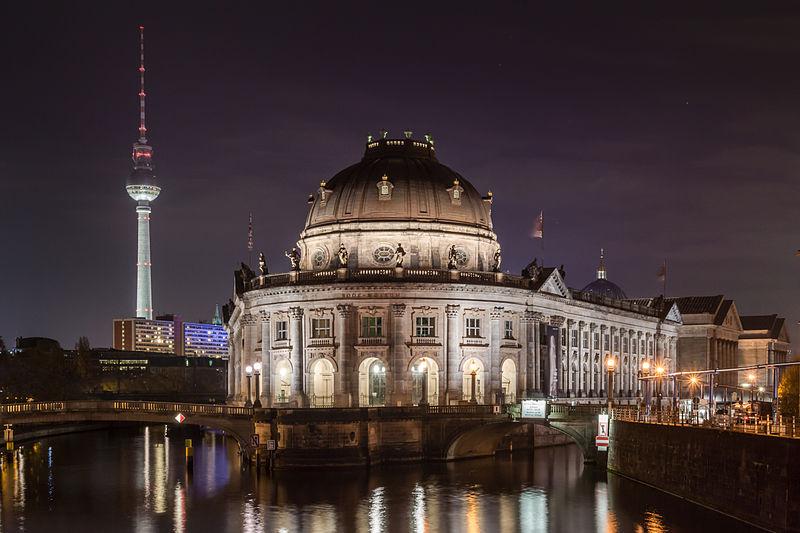 Image Credits: By Mathias Krumbholz[[CC BY-SA 3.0]] via Wikimedia Commons

This particular Museum is going to be a walk into the past with state-of-the-art masterpieces dating back to the third century. It holds sculptures including Antonio Canova's Dancer, Donatello's Pazzi Madonna, Tarquinius und Lucretia by Petro Tacca, sculptures by Tilman Riemenschneider and Ignaz Günther and religious objects, mosaics and carvings from the third to fifteenth century.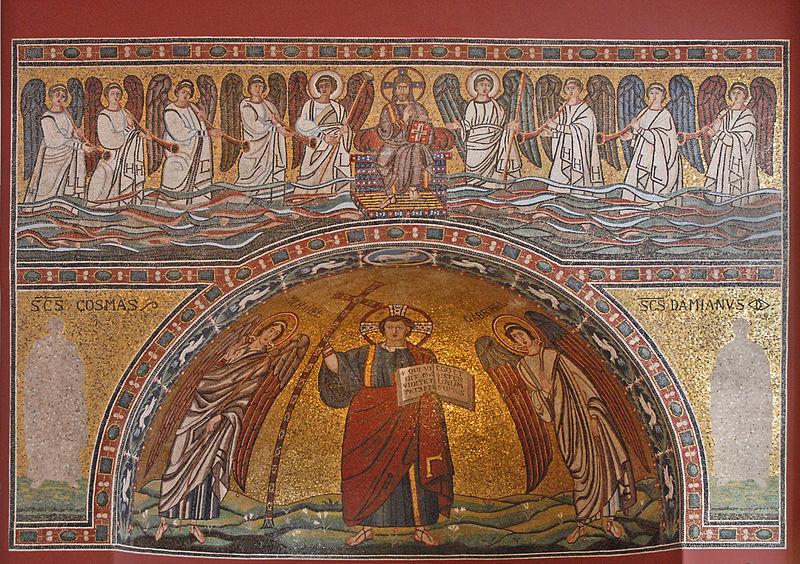 Image Credits: By dalbera[[CC BY-SA 2.0]] via Wikimedia Commons

Walking through the intricate statues and relics, you will be lost in the out-of-the-world feeling that descends along with a beautiful calm.

Address: Am Kupfergraben, Mitte 10117
Admission: 15.7 SGD

Brandenburg Gate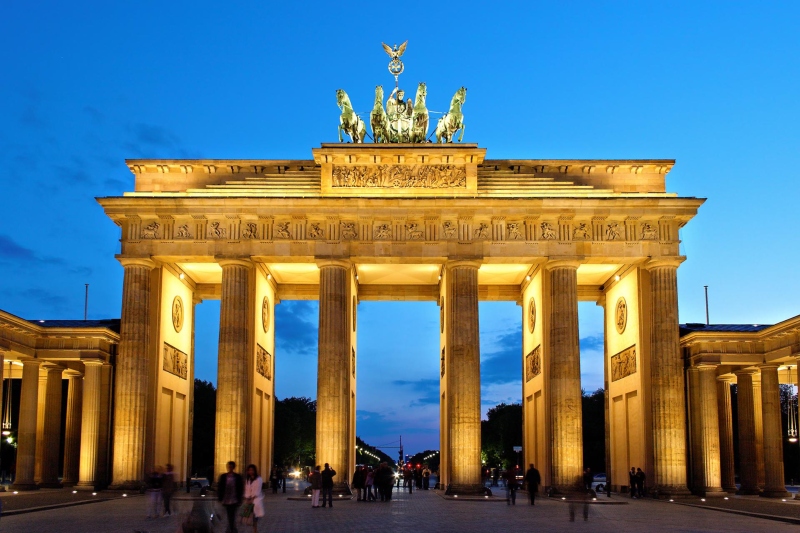 Image Credits: By Thomas Wolf[[CC BY-SA 3.0]] via Wikimedia Commons

Don't forget to visit Brandenburg Gate - Without which, your exploration of Berlin city is incomplete. Built in 1791, it was the border of East and West Berlin. Standing at the heart of the Berlin, today it represents unification of Germany and is a symbol of demarcated Cold War city and flourishing metropolis.

Address: Pariser Platz, 10117
Admission: Free

Berlin's Fernsehturm (TV Tower)

Berlin's Fernsehturm (TV Tower) is the tallest building in Berlin, situated near Alexanderplatz in Berlin-Mitte. Built in late sixties by the German Democratic Republic, it is 356 meters high and you can have a 360 degree view of the city if you go to the top.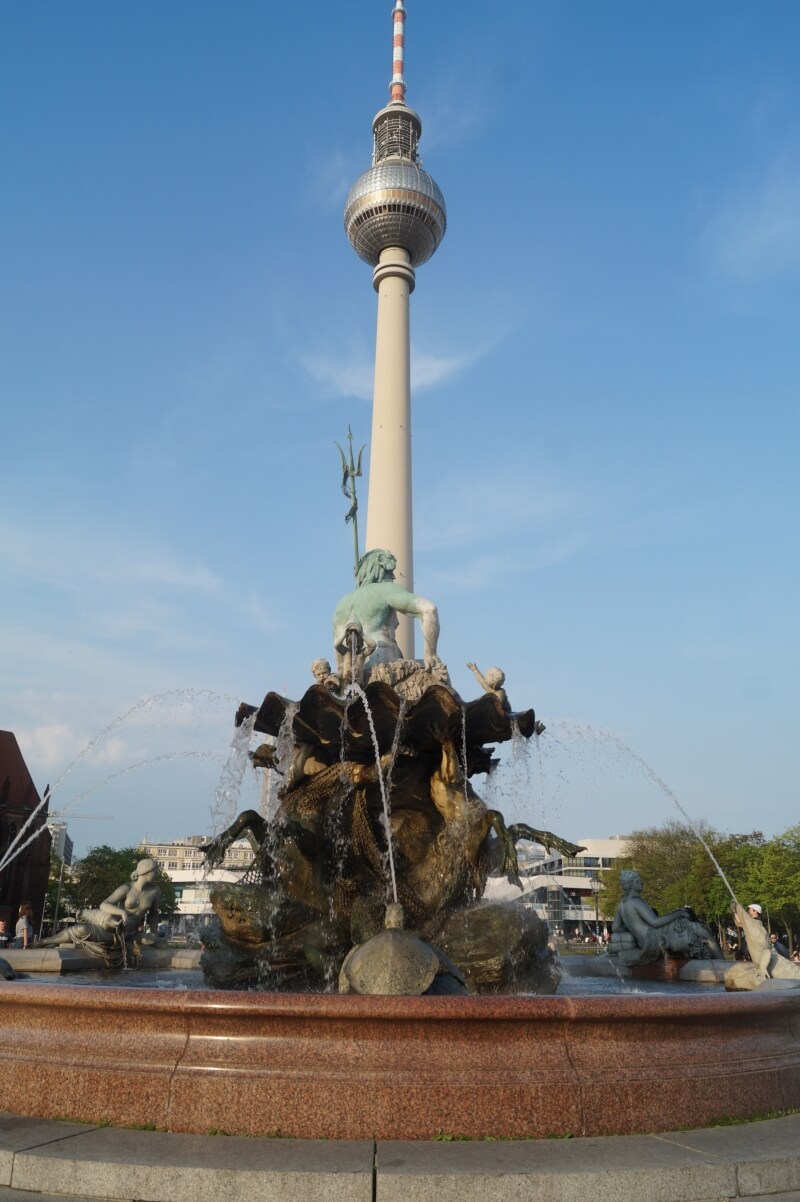 If you go one floor higher, there is a revolving restaurant and a bar, where you can linger and enjoy a meal.

Address: Panoramastraße 1A, 10178
Admission: 20.41 SGD-31.4 SGD

Berliner Dom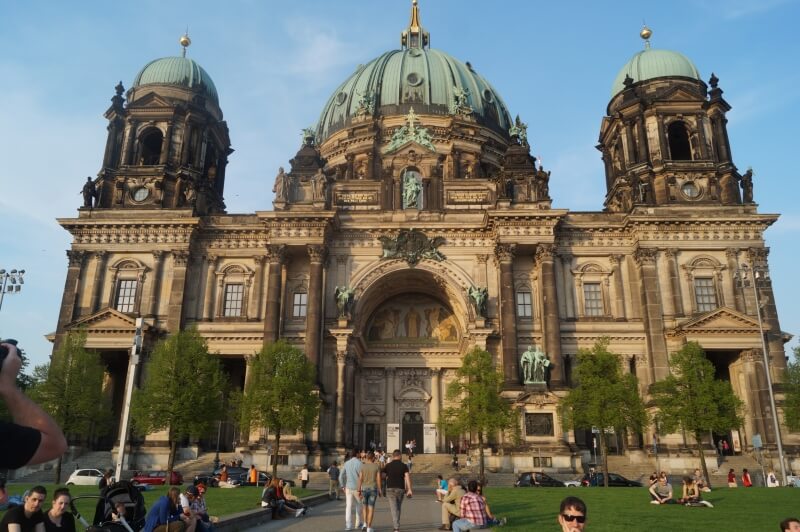 Berlin's most grandiose church, the Evangelical Supreme Parish and Collegiate Church shortly known as Berliner Dom, is one of the most prominent landmarks in Berlin. This has been the court church to the Prussian rulers, the Hohenzollern dynasty, and the German Emperors. It holds a marvellous organ with 7,000 pipes and ornamental designs in the interior of Church. You can visit the top of the dome for wonderful city view.

Address: Am Lustgarten, 10178
Admission: 10.99 SGD

Where To Stay - Hotel or Hostel?

If you are doing a budget travel, then we recommend you to go for hostels where you will be able get reasonable prices, as opposed to hotel rooms. An average hotel room could cost you about 150 SGD-200 SGD. On the other hand, you can get a highly-rated hostel room in about 20 SGD -47 SGD.

Following are some of the highly rated hostels that are reasonably priced and would ensure a comfortable stay:
PLUS Berlin

Jetpack Alternative

The Circus Hostel

EastSeven Berlin Hostel

Pfefferbett Hostel

Wombats City Hostel Berlin
Nightlife - Club Hopping in Berlin

If you like clubbing and are looking to go out for an exotic taste of Berlin nightlife, then you are in for a big ride! Being the city's biggest draws, nightlife is prominent is Berlin. You can go all-out for club-hopping in some of the city's best clubs:

Tresor Night Club

Matrix

Club der Visionäre

SODA Club

AVENUE Night Club Berlin

Arena Club

POLYGON Club and Garden

E4 Club Berlin

BRICKS Berlin

Watergate

Ma Baker Club Berlin

Zig Zag Jazz Club Berlin
Public Transportation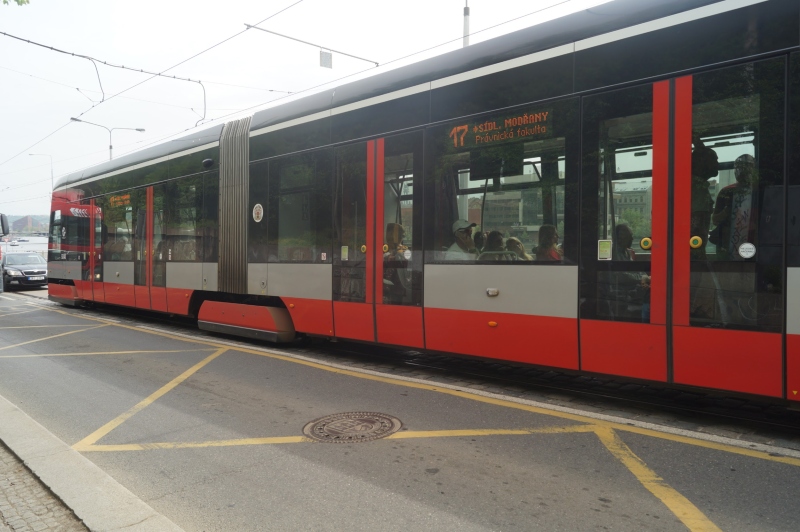 Berlin is a spread-out, huge city and you need to take public transportation to get from one place to another. You can take trams, trains, buses, subways, and taxis. You can use one ticket for the S-Bahn, U-Bahn, tram, bus and regional train. Travel tip: It is essential to get your ticket validated before entering the transport vehicle.

Single One-Way Ticket: 4.08 SGD

Bike Rental: 4.08 SGD-18.84 SGD/day

Day Card: 10.52 SGD

Short Distance Single One-Way Ticket: 96.55 SGD

Group Ticket : 25.43 SGD

Berlin Schönefeld Airport Express Train: 4.71 SGD

Bus between Tegel Airport and City Center: 3.77 SGD

Taxi Between Schönefeld and City Center: 62.80 SGD

Taxi Between Tegel Airport and City Center: 31.40 SGD–39.25 SGD
Overall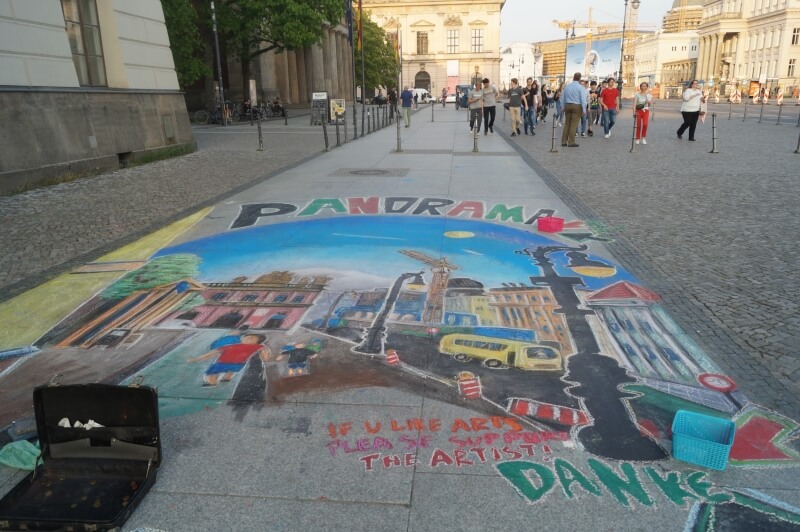 While planning your trip, make sure to remember some practical tips for enjoying yourself at Berlin without unprecedented hassles. Get a Berlin pass if you plan to see a lot of museums, which will save you a lot of money. Also, if you want to buy souvenirs, then visit Flea Markets to get good deals. Dress warmly, the climate in Berlin keeps on changing, from sunny day in morning to chilly air in the night.

Bring your student ID, if you have one, it would get you in just half price in all the museums of Berlin. And while planning and packing for your trip, make sure to remember travel insurance to ensure peace of mind with coverage against travel inconveniences and medical expenses.
Important Notes:
This article is meant purely for informational purposes and should not be relied upon as financial advice. The precise terms, conditions and exclusions of any Income products mentioned are specified in their respective policy contracts. For customised advice to suit your specific needs, consult an Income insurance advisor.