5 Wintery Adventures to go on in Victoria, Australia
By Rachel Wong, 08 July 2017
2476
Looking for a wintery respite from the sweltering heat in Singapore?

Here's an idea. The Land Down Under, synonymous with the Great Outback, eclectic cafes and picturesque beaches and reefs. As the winter months roll in between June and August, take a trip down the road less travelled.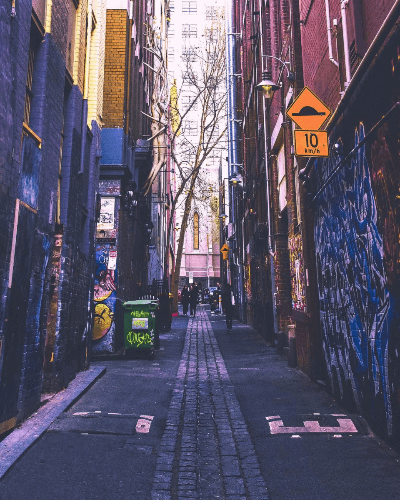 Graffiti, Melbourne City
Photo by: alanjacobphotography, #travelmadedifferent community
Marvel at breathtaking sceneries, have a go at exhilarating ski runs or just kick back, lepak and enjoy a toasty Milo by your campfire under the wintery night sky. Here are 5 exciting places to go, off the beaten track, to satisfy that winter wanderlust.

---
1. GRAMPIANS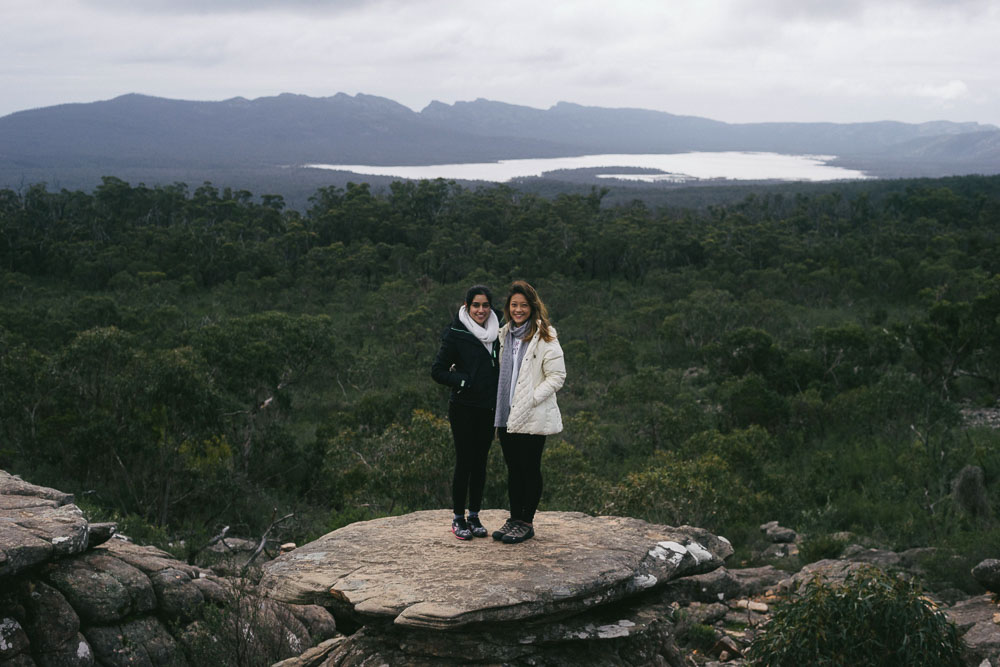 Grampians, Victoria
Photo by: Rachel Wong
Just a mere couple of hours drive from Melbourne City but what a huge difference in landscape. A trek through The Grampians will take you through rugged sandstone cliffs, lush green forests and cascading waterfalls only to be rewarded with some of the most spectacular views of the Western Plains. There's plenty on offer for everyone at The Grampians – hiking, fishing, camping, biking and canoeing.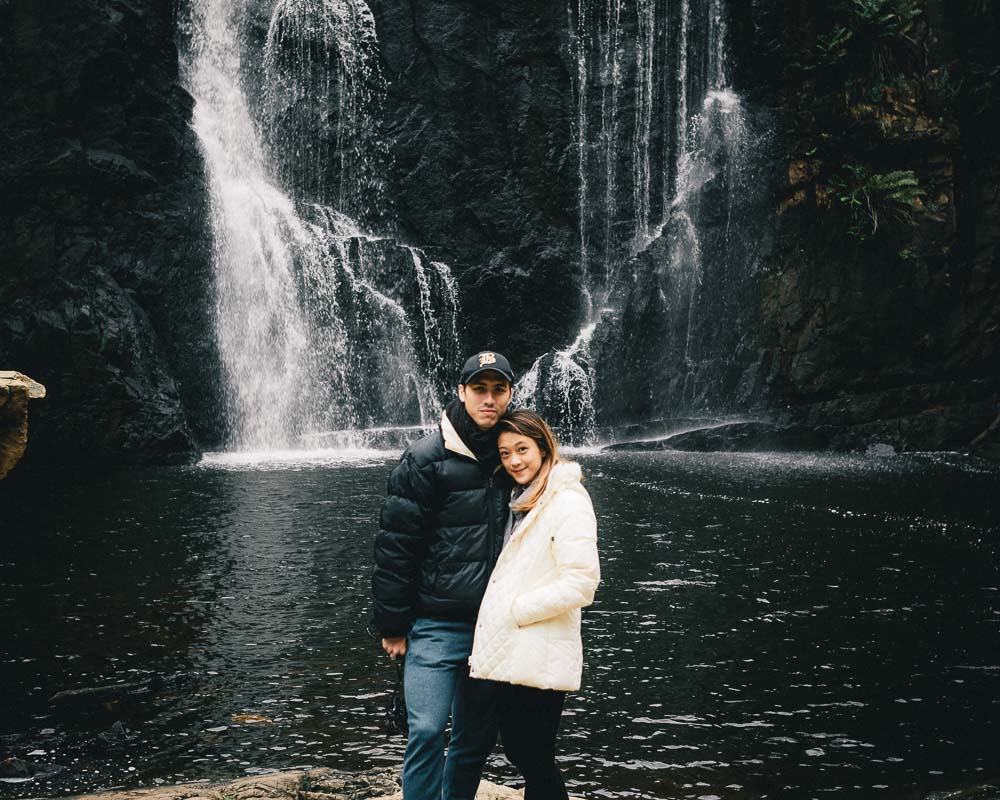 MacKenzie Falls, Grampians, Victoria
Photo by: Rachel Wong
Address (Of MacKenzie Falls): Northern Grampians Rd, Zumsteins VIC 3401
Tel: +61 3 5361 4000

---
2. MOUNT BAW BAW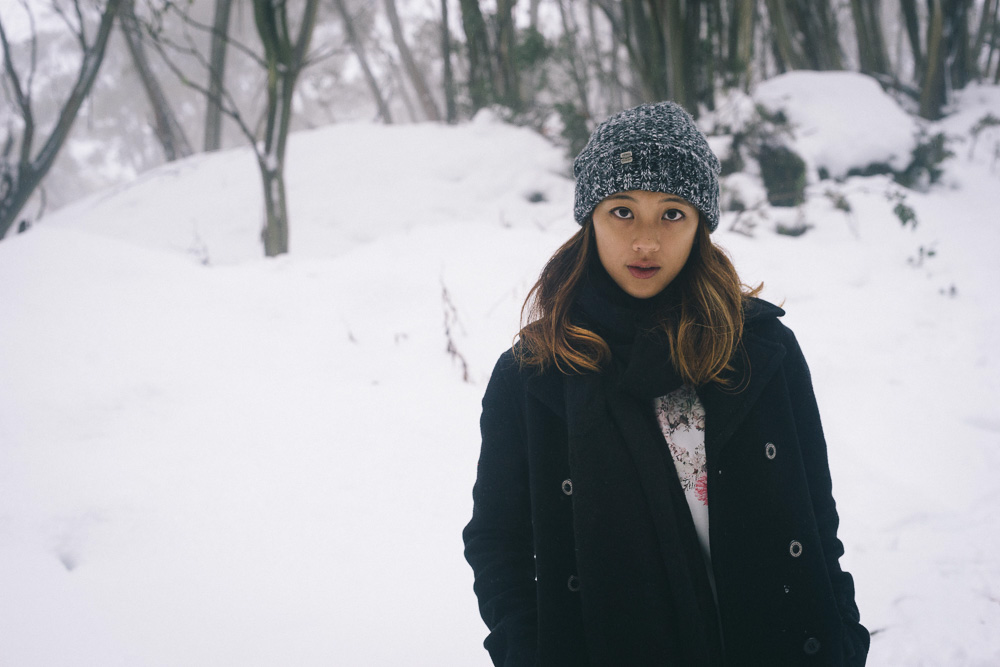 Mount Baw Baw, Victoria
Photo by: Rachel Wong

The closest ski resort to Melbourne City, Mt. Baw Baw Alpine Resort sees frequent snow in winter so don't forget those winter jackets. The Mt. Baw Baw Alpine Village offers 30-hectares of ski runs, with the highest a dizzying 91 metres high. Absolute skiing paradise! The gutsy few, armed with a sense of adventure and comprehensive travel insurance coverage, can try their hand at it.
For those of us who have never seen snow, let alone don a pair of skis, do not despair. The toboggan runs are slightly gentler and admission is free! Grab your toboggans and let gravity take control or just frolic about in the snow and throw snowballs at your mates!

Address: Mount Baw Baw, Baw Baw Village, VIC 3833
Tel: +61 3 5165 1136

---
3. BIMBIPARK
Bimbipark, Victoria
Photo by: Rachel Wong
They say you have never truly seen Victoria if you've not driven on the Great Ocean Road. But there's more to the Great Ocean Road than, well, the Great Ocean Road. Bimbipark offers weary travellers and road-trippers a world class camping experience surrounded by spectacular coastlines and magnificent eucalyptus trees. And eucalyptus trees can only mean one thing – Koalas! The park is full of wildlife such as koalas, possums, kangaroos and birds. Bimbipark even has facilities like laundromats, showers, camp kitchens, a mini mart to stock up on charcoal for that campfire and Wi-Fi! So, set up camp under the starry skies and cuddly koalas, and stage that perfect Instagram-worthy shot. But of course, do remember to check the weather forecast before planning for a camping night!

Address: 90 Manna Gum Drive, Cape Otway, VIC 3233
Tel: +61 3 5237 9246

---
4. YARRA VALLEY
Giant Steps Winery
Nestled in the famous Yarra Valley lies
Giant Steps Winery
, known for their transparent winemaking processes and reputation for delivering some of Australia's most consistent varietal wines. Go on a wine adventure and savour some of their exquisite vintages from only $10 per person!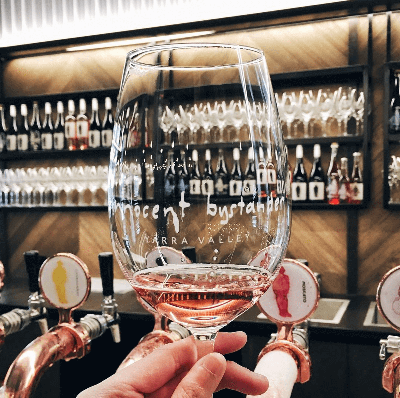 Moscato Rosé from Giant Steps, Yarra Valley
Photo by: jolenegenevieve, #travelmadedifferent community
Address: 336 Maroondah Hwy, Healesville VIC 3777
Tel: +61 3 5962 6111

Four Pillars Gin
If wine isn't your poison, a stone's throw away from Giant Steps is the Four Pillars Gin with a wide array of gins and cocktails on offer. Yarra Valley has stunning sceneries with great wines to match.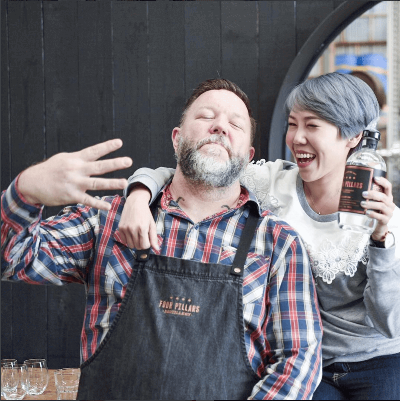 Four Pillars Gin, Yarra Valley
Photo by: mshannahchia, #travelmadedifferent community
Address: 2A Old Lilydale Rd, Healesville VIC 3777
Tel: +61 3 5962 2791

---
5. BLACK SPUR DRIVE
Black Spur Drive
Photo by: Rachel Wong
With your windows rolled down, take in the aromatic freshness of the rainforest at this revered stretch of road that spans 30km between Healesville and Marysville. Widely touted as Victoria's best scenic drive, the Black Spur is lined with stony paths, dense bushlands and the world's tallest flowering trees – the Eucalyptus Regnans. Its sweeping corners and smooth straights also make it an appealing haunt for bikers on the hunt for speed so do be vigilant and remember your Travel Insurance!

---
With temperatures rarely dropping below zero, the Australian winter is perfect for those of us seeking an escape from the sweltering tropical heat. And it's friendly on our wallets too, with affordable flights from Singapore widely available. Who says Australia is all about its sun, sea and sand? An exciting wintry adventure off the beaten track offers great scenery, snow and satisfaction. It's #TravelMadeDifferent ;)
Important Notes:
This article is meant purely for informational purposes and should not be relied upon as financial advice. The precise terms, conditions and exclusions of any Income products mentioned are specified in their respective policy contracts. For customised advice to suit your specific needs, consult an Income insurance advisor.