5 Tips for Travelling to Hong Kong
By Eldrida Yeong, 17 April 2017
901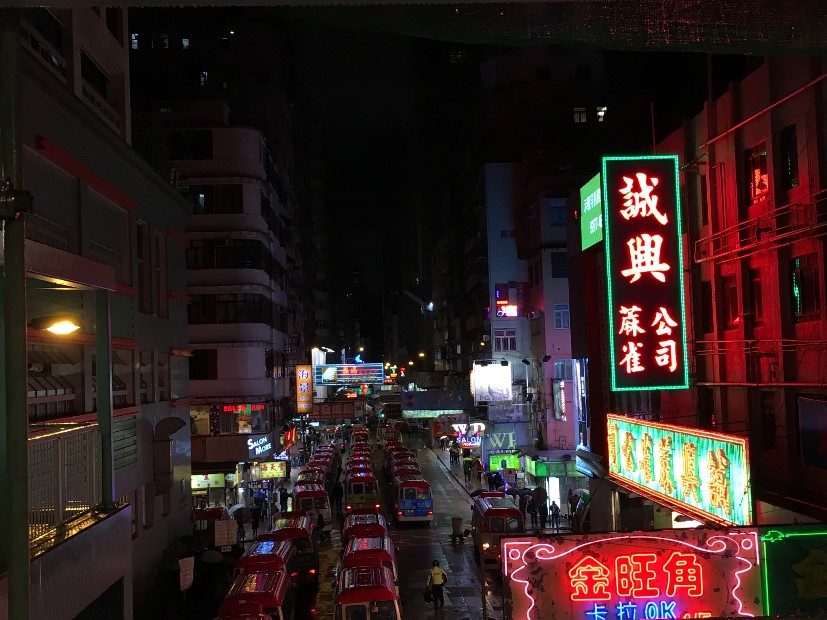 Hong Kong nights
Source: Eldrida Yeong
What time is it? Summertime! While Singapore may be the tropical equivalent of Arendelle in Disney's Frozen all year round, the May-August period is the best time for many to travel. Unfortunately, our student budget doesn't really allow us to exclaim c'est la vie while soaking in the Eiffel Tower's sights for us. Hong Kong was always one of my options, but what really sealed the deal was probably its rich variety of food. Dimsum? More like dim
yum.
Ha.
In my humble opinion, trips with friends can be difficult planning-wise. When you've got a bunch of people laughing and joking together, it could be hard to plan the trip properly, much less think of details like insurance or transportation. That's why you should take heed both pre-trip, and when you're in the Pearl of the Orient.
Pre-Trip
Firstly, are you planning to book a tour with a travel agency? If you are, it's better to buy insurance because if the travel agency collapses and
pangseh
you, at least you'll get your money back. If your plane gets delayed or your luggage goes missing, you'll get compensated. Also, if you catch a flu bug during your trip, insurance will pay for the doctor's fee. Read more
here
.
Once you've settled your plane tickets, it's time to start planning your accommodation and itinerary.
1. Accommodation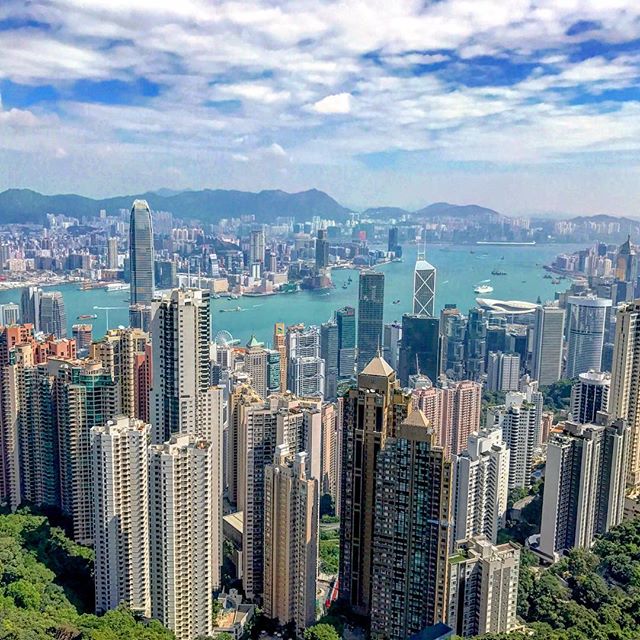 Panoramic cityscape view across Hong Kong
Photo by:
Thejuniormafia
,
#travelmadedifferent community
In the era of Airbnb, it's one of the most obvious choices for you and your friends. Cheaper than most hotels, you can even consider booking an entire house or apartment if your group is a large one.
Otherwise, hotels such as Royal Plaza Hotel, with rooms that accommodate up to 4 people, a rarity in land-scarce Hong Kong, are decently priced if you book them through sites like Agoda. The hotspots that tourists like us prefer are Mongkok, Tsim Sha Tsui and Central due to their accessibility that allows you to get from place to place pretty easily.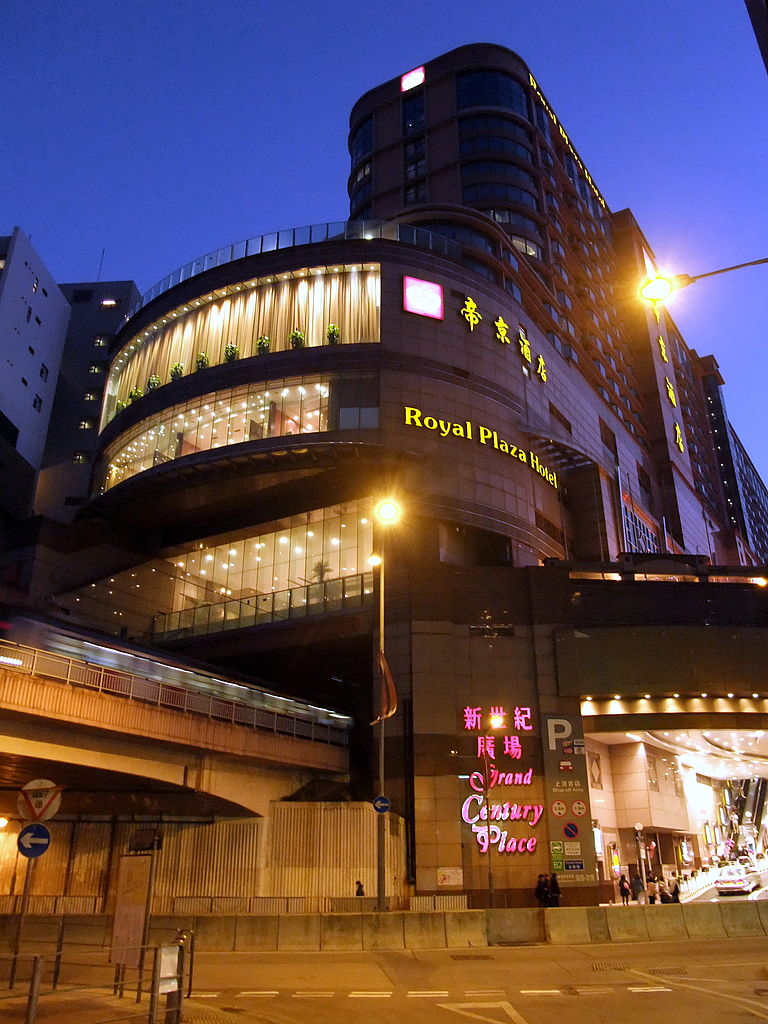 2. Transportation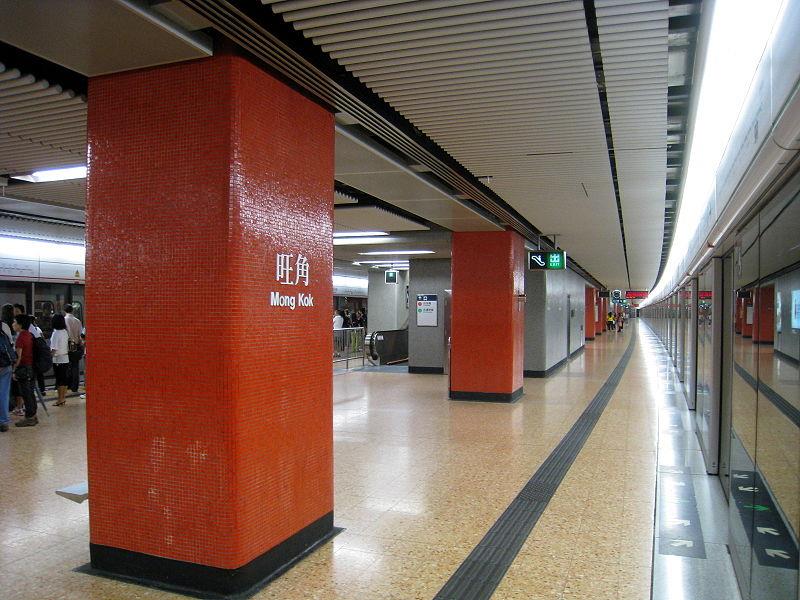 Mong Kok Station
Photo by:
WiNG
On my first day in Hong Kong, I took a taxi to prevent being late for a tour of the night scenery at Victoria Peak. Within 15 minutes, my wallet was a good $37 lighter. Needless to say, I stuck to public transport for the rest of the trip. The equivalent of our good ol' MRT in Hong Kong is the MTR, while its "ez-link" card is quirkily named Octopus.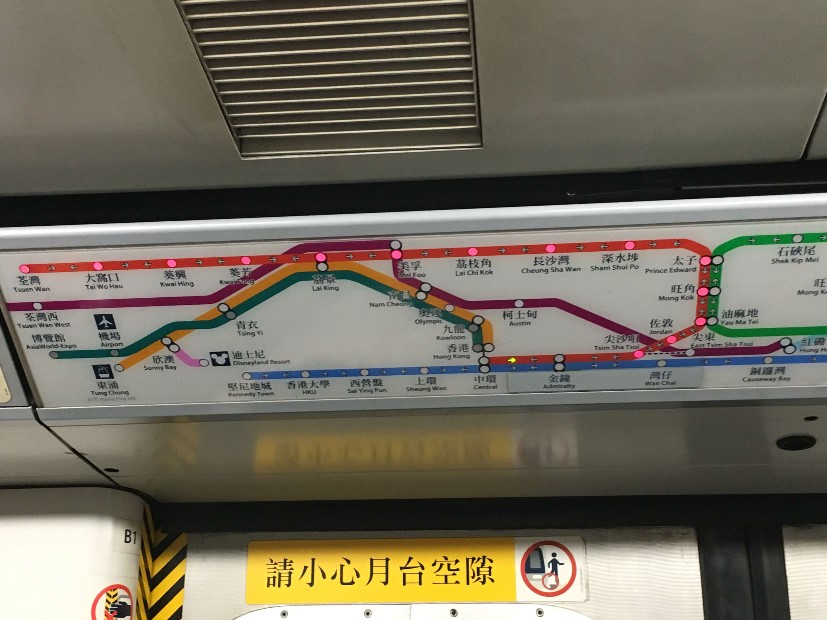 Source: Eldrida Yeong
Once you touch down in Hong Kong, you're probably going to take the Airport Express to link up to the main MTR system- 1 single trip ticket is 100 HKD, or 18 SGD. For the main MTR system, the Octopus card was something I couldn't go without, as it's much easier to just top up a single card. The On-Loan Octopus card costs HKD $150 with a preloaded value of HKD 100, and can be bought at any MTR station's Customer Service Centre. Peak hours in Hong Kong are like Singapore, but perhaps with even more impatient people ready to yell at you if you're slow. Take heed!
On The Trip
3. Food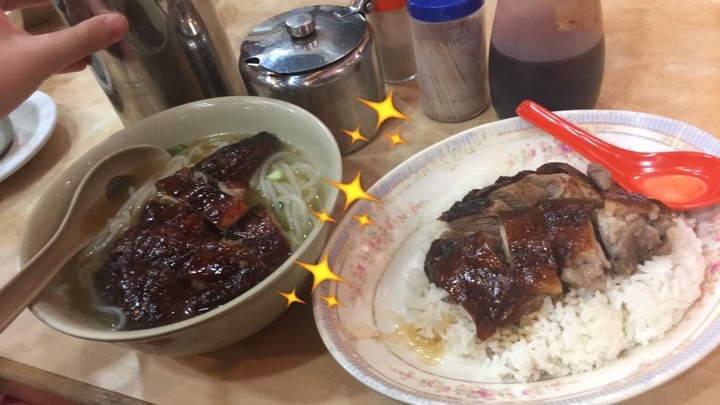 Source: Rita Goh
When you're in Hong Kong, do as the Hong Kongers do and
eat
. Besides dimsum, there are so many culinary delights that you can't miss out on. For the thrill of something that's forbidden here, check out Kam's Roast Goose, a Michelin-starred restaurant whose bestsellers are banned in Singapore. A large plate of Roast Goose, Soy Sauce Chicken, Red Sausage and Salted Egg over rice costs a very reasonable 60 HKD- believe me, it's worth the price and also enough for 2 people to share!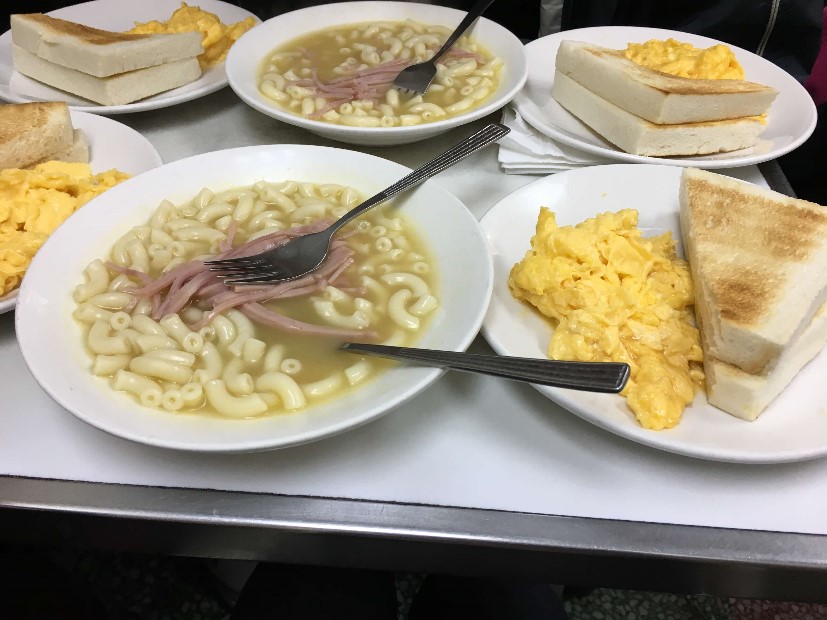 Source: Eldrida Yeong
A traditional breakfast cafe with Hong Kong's signature scrambled eggs and macaroni + toast would be the ever popular Australia Dairy Company- their breakfast set (38 HKD or $6.80), is simply a sight to behold.
Dim Dim Sum is one of the most popular dim sum places as well- I waited for a good 30 minutes (and spent another 30 trying to find it) before finally eating it.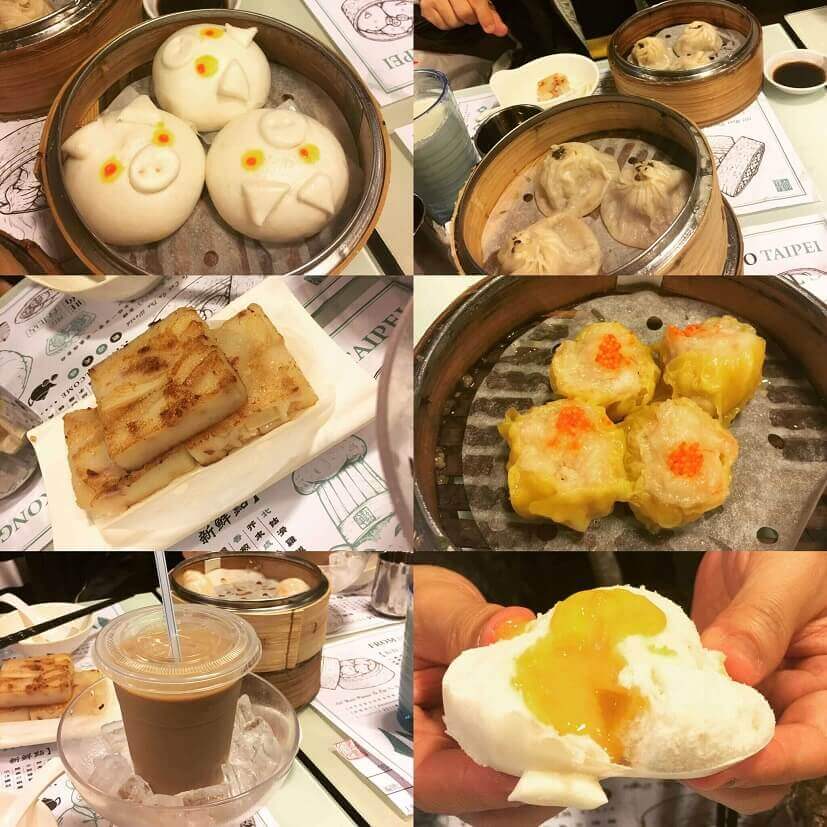 Source: Eldrida Yeong

4. Theme Parks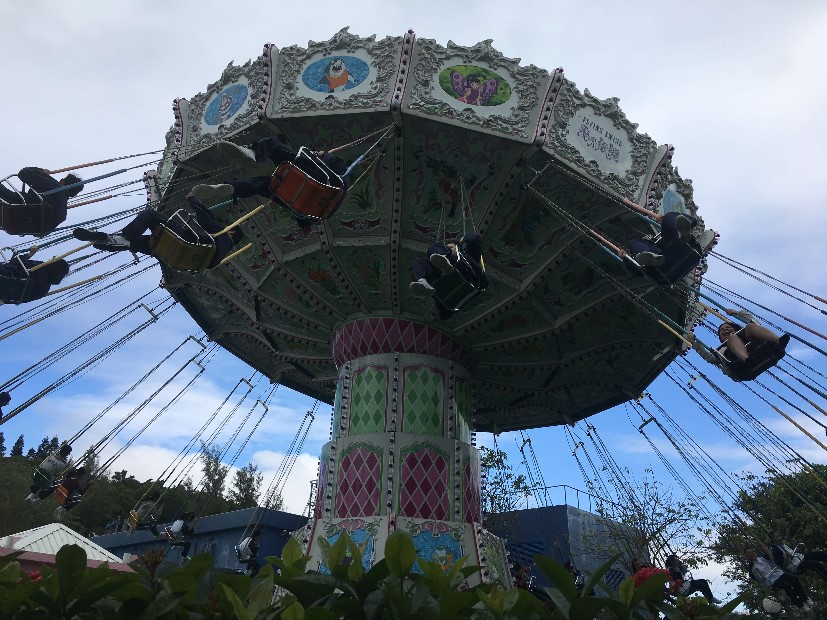 Source: Eldrida Yeong
In all honesty, I'm a gigantic scaredy cat when it comes to thrilling rides. I was initially worried when I heard of Ocean Park, but very quickly let go of such concerns when I got there. We booked our (cheaper!) tickets online through
Klook
, saving us the hassle of queueing to buy them. If you're an avid fan of theme parks, do book tickets online first.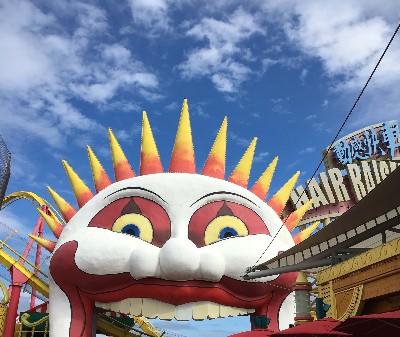 Source: Eldrida Yeong
Ocean Park, like most theme parks, has different zones designed for different purposes. Marine World and Thrill Mountain are zones best visited before lunch, as its hair-raising rides may make you revisit your food. Do plan your day around the exciting shows put up at Ocean Theatre and Whiskers' Theatre! The dolphin show was gorgeous, and the scenery from the cable car even more
chio
.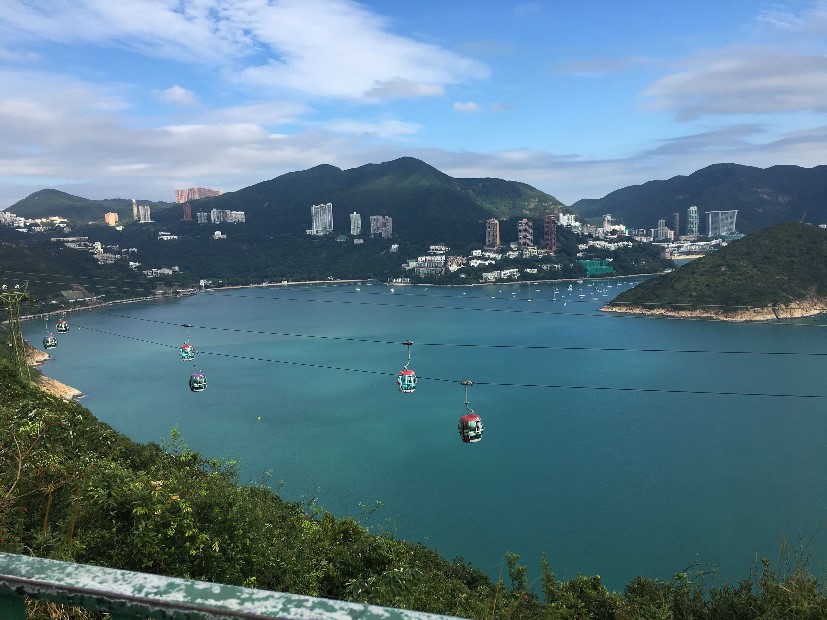 Source: Eldrida Yeong
For the ever popular Disneyland, we didn't get to go there, but I've been told that booking your tickets online, be it at
Klook
or the
Changi Recommends website
, saves you a lot of time. Walt Disney fans, take note.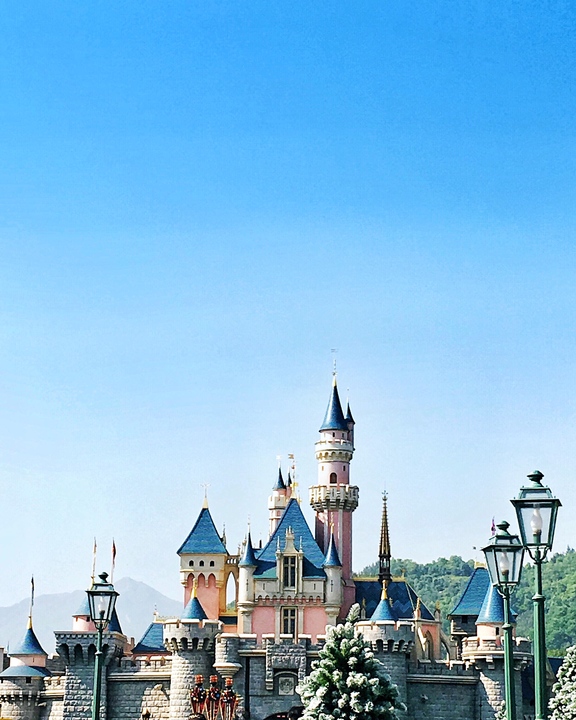 Source: Rita Goh

5. Shopping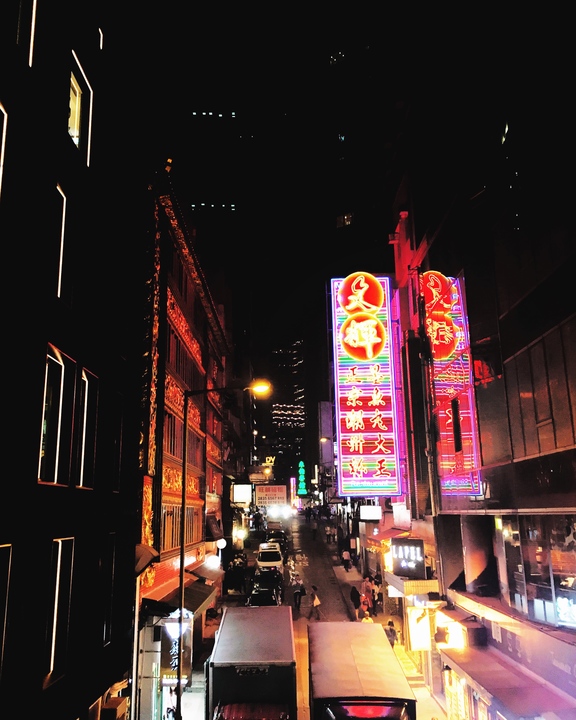 Source: Rita Goh

Now, I'm not going to pretend that I don't like shopping. As tiring for me and my wallet as it is, I love the thrill of bargaining for a good buy. Cantonese is the lingua franca in Hong Kong, so when you're asking for the price, say "
kei chin ah
?" If you're asking (read: pleading) for a lower price, put on your best broke student face and exclaim, "
peng
(pronounced pair-ng)
di laaaaaaaaa
", dragging out the
lah
at the end.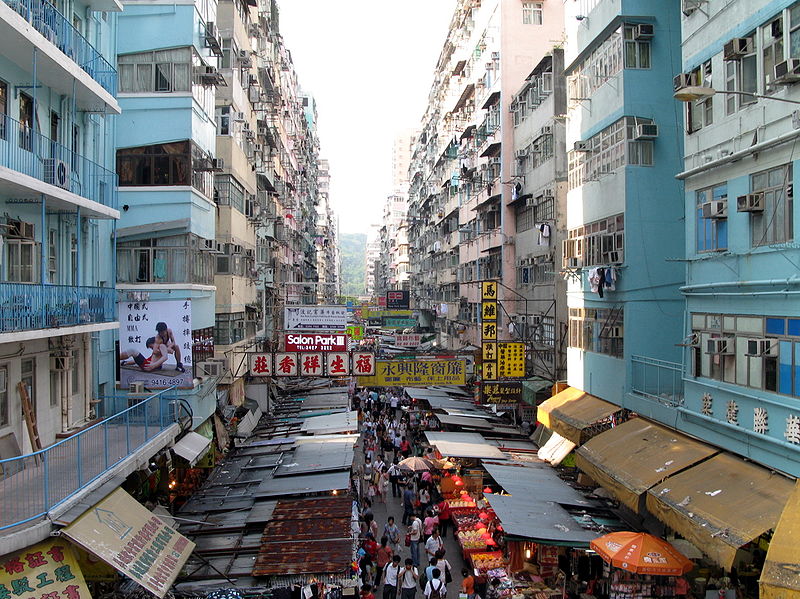 Fa Yuen Street
Photo by:
WiNG
Fa Yuen Street is particularly well known for its amazing offerings, shoes-wise. New Town Mall @ Agryle Centre and the renown Ladies' Market have an amazing range of products, from clothing to accessories to
"cheap"
Prada and Gucci. Malls such as The One offer a wide array of alternative fashion and street style with many a cult brand for your inner experimental side. Feel free to shop till you drop, my fellow brethren.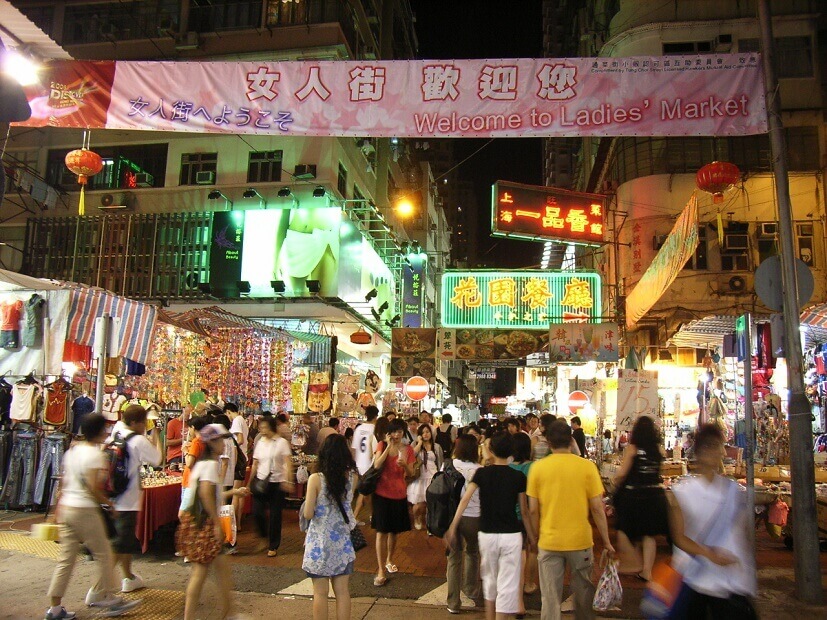 Hong Kong is undoubtedly one of the most gorgeous and vibrant cities out there, and even more exciting for us tourists. Keep these tips in mind, and you'll have the time of your life there!
Important Notes:
This article is meant purely for informational purposes and should not be relied upon as financial advice. The precise terms, conditions and exclusions of any Income products mentioned are specified in their respective policy contracts. For customised advice to suit your specific needs, consult an Income insurance advisor.