5 Best Countries to Visit for a Snowy Winter Getaway This December (2023)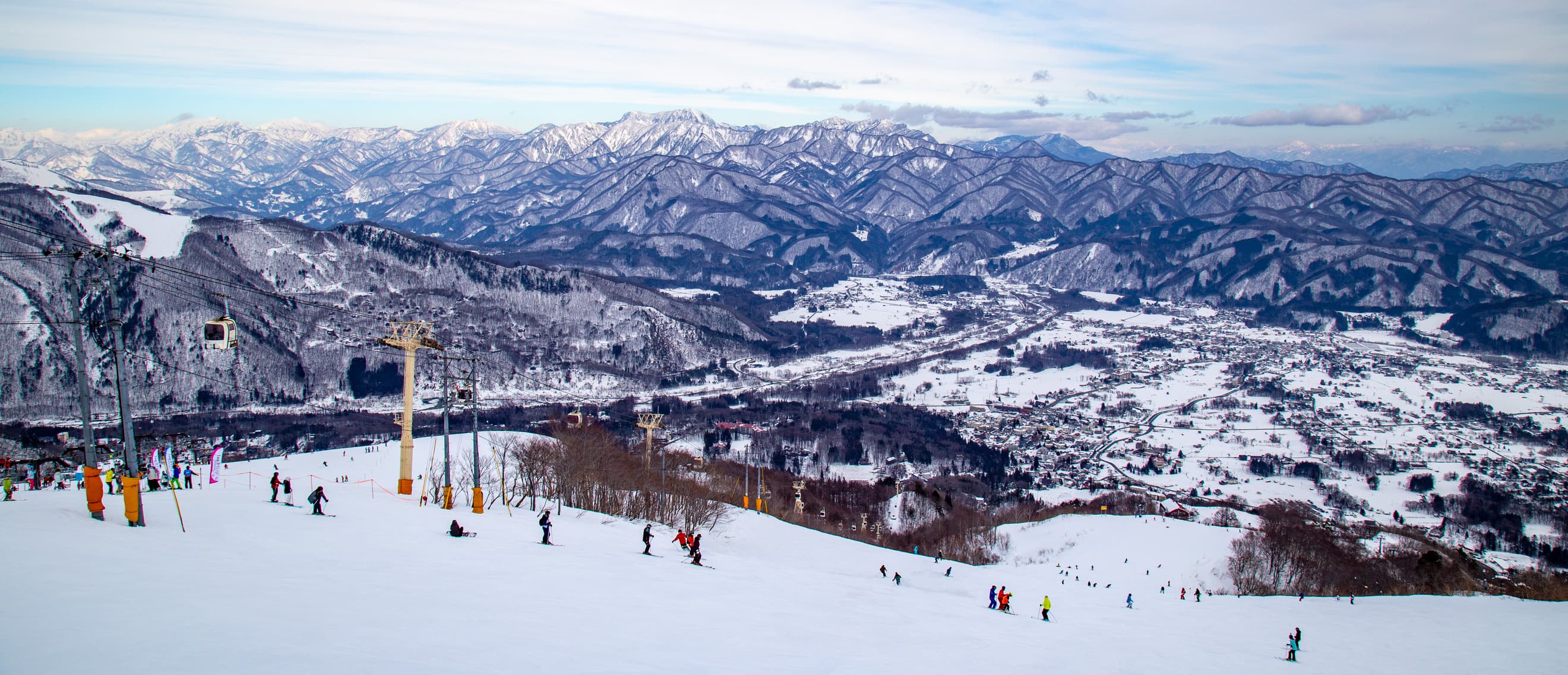 Dreaming of an escape to a winter wonderland away from Singapore's perpetually hot tropical climate? In December, some of the world's most beautiful landscapes come to life when they become blanketed in snow. If you're thinking of planning a ski holiday or trip to a snow-covered Christmas market in Europe, here are five countries that will satisfy your wanderlust for a magical winter vacation while giving you a perfect excuse to whip out your chic winter coat.
Winter travel tips
Living in Singapore's warm and humid climate, we might not always be prepared for sub-zero temperatures and cold weather overseas. These handy winter travel tips will help you be a little more travel savvy when packing for your winter escape.
Pack smart

: When it comes to dressing for winter, there's a bit of science to layering like a pro. Ensure you have a thin but warm inner layer that will allow you to stay comfortable indoors, an outer insulation layer in natural fibres like wool or fleece to help you retain heat, and a thick outer layer to protect you from snow or wind.

Build in extra time in your itinerary

: When travelling in the dead of winter, delays due to inclement weather may come as part of the territory. This is common especially if you're travelling by train, so make sure to check the schedule before you leave.

Stave off any winter travel blues with travel insurance

: While travel delays can happen in any season, chances of delayed trains or flights tend to be higher during winter. Having extensive

Travel Insurance

will help protect you against travel roadblocks such as damaged rental cars or overseas medical expenses in your itinerary. If you're planning any adventurous activities, like hitting the ski slopes or taking a wintery hike, it's even more important to ensure you're covered in case any mishaps arise.
1. Slide down Japan's legendary ski slopes
While Japan might be famed for its springtime cherry blossoms and changing autumn colours, winter is increasingly a popular time to visit. Not only does the silver season promises lesser tourist crowds to experience Japan's storied snow country, but also some of the world's best-renowned ski slopes.
The coldest parts of Japan in December lie in Hokkaido, which is famous for its winter festivals, mouthwatering seasonal seafood delicacies, and plenty of ski activities during this time of the year. For nature lovers, sailing on an icebreaker ship off Hokkaido's coast in the frozen Okhotsk Sea is an experience not to be missed.
If you've always wanted to experience skiing or snowboarding, the northern Japan Alps boasts some of the country's most dramatic scenery and beautiful snow-dusted peaks. You'll find Olympic-class ski resorts in Nagano's Hakuba Valley and Shiga Kogen, prime onsen spots for post-ski relaxation, as well as the mind-boggling sight of Japanese macaques bathing in hot springs at Jigokudani Monkey Park.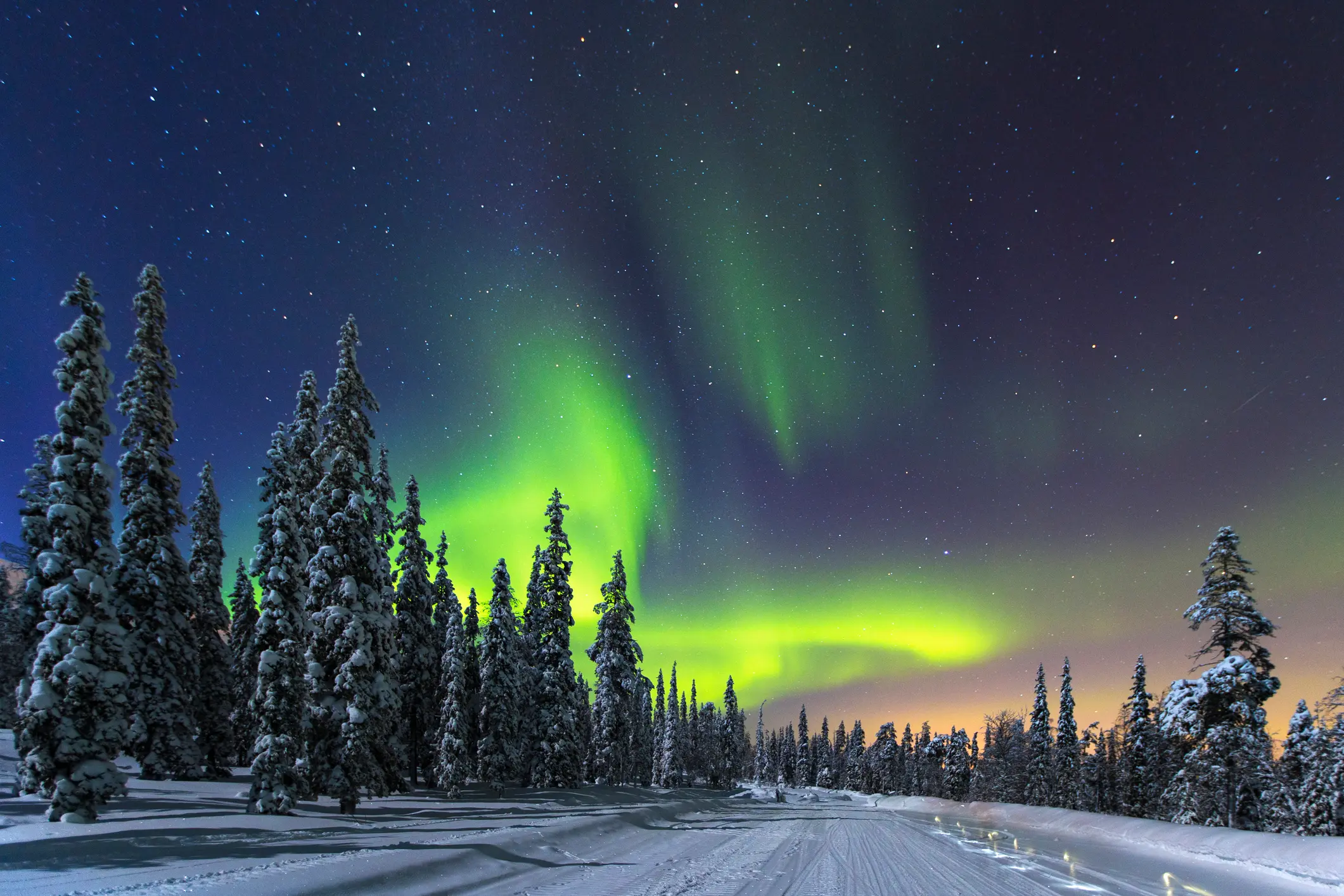 2. Sleep under the Northern Lights in Finland
If snow and ice comes to your mind when thinking of Finland, then you're absolutely right. By December, snow has already been falling for a few weeks and the average temperature throughout the country is -4°C. But in the northern Lapland, the mercury can dip as low as -15°C.
See the Aurora Borealis, nature's most elaborate light show, from the comfort of your bed when you stay in a glass igloo dome or treehouse hotel. The Northern Lights are visible about 200 nights a year in Finnish Lapland. If you're up for a more adventurous way to catch the lights, you can also choose to see them by snowshoe, snowmobile or dog sled.
Speaking of magical Lapland, it's home to the best ski slopes in Finland that range from towering peaks to kid-friendly runs in family resorts. Other arctic adventures include toboggan runs, reindeer safaris through the snow, and a visit to Santa Claus Village where you can meet Santa Claus himself!
3. Get into the festive spirit at one of Austria's Christmas markets
Located two hours away from major European cities, Austria is a reputed destination for snow sports, thanks to its pristine pistes scattered across the Alps. But there's a lot more to Austria during wintertime than just skiing.
Amid falling snow in December, charming Christmas markets light up the streets of Austria and fill the air with the aroma of roasted chestnuts and freshly baked gingerbread cookies. In Vienna, the Viennese Dream Christmas Market and the Christmas Village at Belvedere Palace are popular spots where you can also partake in kid-friendly activities like Christmas cookie- or candle-making.
If you truly want to experience a different side of Austria, be sure to make a stopover at one of the country's most beautiful alpine villages when the cobblestone streets are dusted with snow. With its pastel-coloured houses and dramatic mountainous backdrop, the idyllic village of Hallstatt has been luring thousands of tourists every day with its stunning beauty. It's even rumoured to have inspired Arendelle from the Frozen movie franchise.
4. Go on a winter road trip in Canada
Picture yourself driving for hours on end down long highways flanked by the rolling Saskatchewan prairie blanketed in thick snow. For Singaporeans who are used to bumper-to-bumper traffic in the city, a winter road trip across Canada's highways can be an eye-opening experience. While there are many trails you can take through the Great White North, shorter routes will ensure you have plenty of time to stop and explore scenic spots or small towns, especially if it's your first time doing a road trip in winter.
To see Saskatchewan's sprawling snow-covered prairiescape, the route from Saskatoon to Prince Albert National Park is spread across a very manageable distance of 230 kilometres and offers a glimpse of First Nations history. Along the way, you'll drive past boreal forest bordering frozen lakes, kite-skiing on Waskesiu Lake, and the Prince Albert National Park that's a prime spot for watching elk, otters and fox.
For a doable road trip that lasts only for a day or two, the 130km route from Toronto to Niagara is popular as a weekend winter getaway. Once you've departed Toronto's urban sprawl, you'll find Christmas festivities, cosy inns with fireplaces, and hole-in-the-wall restaurants with craft beer or icewine.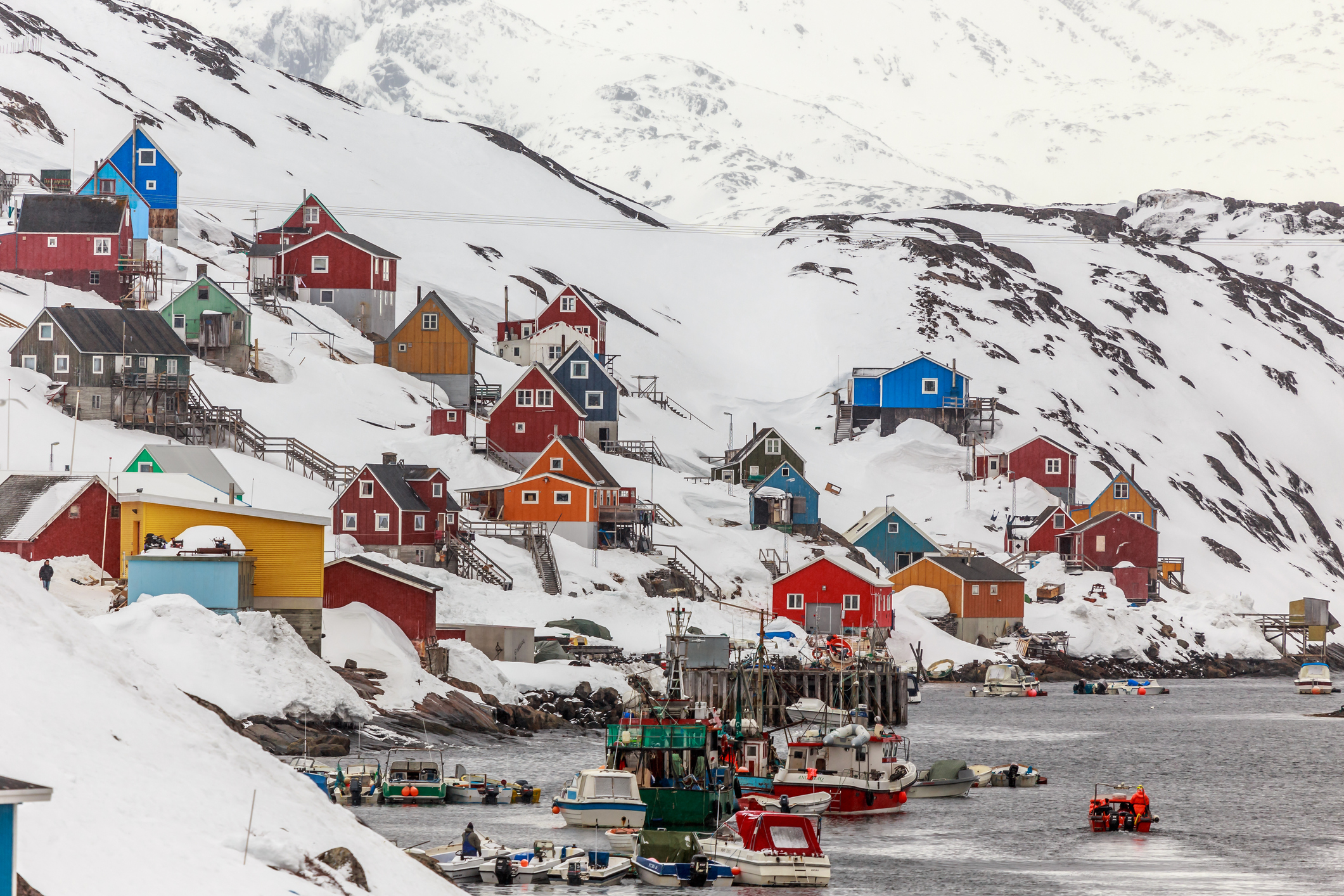 5. Embark on an otherworldly adventure in Greenland
A true winter wonderland for eight months of the year, Greenland is the stuff of movies: towering glaciers, magnificent fjords and coastal towns carpeted in fluffy white snow. In December, temperatures generally remain below 0°C but if you dress right, you can enjoy Greenlandic winter in comfort and style.
Greenland's coastline is packed with fjords and inlets, where the massive ice sheet seeps into the surrounding oceans to form stunning glaciers. The most accessible of these is Narsap Sermia, which can be reached via a day trip and short hike from the capital Nuuk.
Apart from hiking glaciers, another must-do when in Greenland is to embark on a journey by boat to truly experience its fjords and oceans. The ultimate sea journey is the Sarfaq Ittuk passenger ferry that travels a week-long North-South route from Ilulissat to Qaqortoq. You'll get to sail past gigantic icebergs, spot whales and briefly stop over at the smallest settlements in a remote corner of the world—a truly once-in-a-lifetime experience.
Whether you're dreaming of catching the Northern Lights or hiking a glacier, the winter season promises a wide variety of travel experiences unlike any other. Apart from packing for cold weather and taking adequate safety precautions when participating in outdoor activities, having extensive Travel Insurance coverage is yet another winter travel essential that will ensure your smooth journey and protect you against common travel delays during this time of the year.