Malaysia: 5 Off the Beaten Path Places for Your Next Trip
It's time to start planning your next Malaysia holiday, but where to? Aren't you tired of going to the same places over and over again? Malaysia has a lot more to offer than the usual suspects of KL, Johor, Malacca, and Penang. Why not try somewhere different – someplace off the beaten path?

Here are five unique places to visit in Malaysia for your next holiday.

1. Redang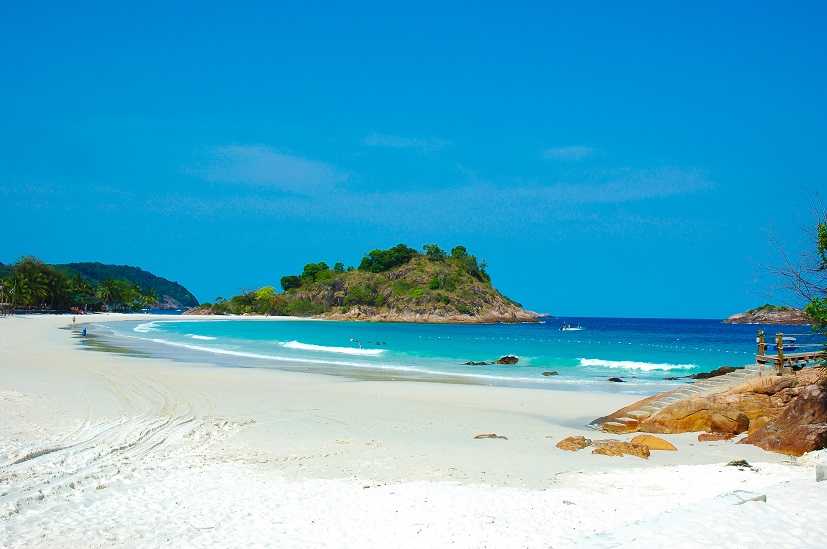 Redang is all about relaxing. It's a magnificent island with bright white sand and tropical turquoise water.

Part of the "coral triangle" between the Philippines, Papua New Guinea, and Indonesia, it's a global centre of marine biodiversity so spend as much time as you can enjoying the water! You are in for a treat!
Top 4 Things to Do in Redang:
Go scuba diving. You can learn to scuba if you have enough time, but if not, you can go on a "discovery dive."
If going deep underwater isn't your thing, try snorkelling. The water is teeming with marine life and very clear. You can join a boat tour or snorkel right off the beach in some locations.
Go trekking. If your skin is pruned from all the water activities, head to the interior of the island for a hike.
Visit SEATRU Turtle Lab at The Taaras Resort to learn all about the life cycle of the local sea turtles. April – October is the ideal time to watch baby turtles hatch and get released into the sea.

Where to Stay in Redang:
Laguna Redang Island Resort, The Taaras Beach & Spa Resort, and Sari Pacifica

Insider Tip:
Redang shuts down from November to March during their monsoon season.
Cash is king; there are no ATM's and only the largest hotels accept credit cards. Be sure to have plenty of ringgit on hand.

How to Get to Redang From Singapore:
There are a couple of ways to get to Redang, and they both include flying from Changi to Kuala Terengganu. Once there, you have two options:
Option 1: From the airport, take a 20-minute Grab ride to the Shahbandar Jetty where you will board a ferry to Redang. The journey takes about 1.5 hours and runs three times a day.​
Option 2: From the airport, take a 30-minute Grab ride to the Merang Jetty. The ferry to Redang runs five times a day and is only 45-minutes.
2. Kota Kinabalu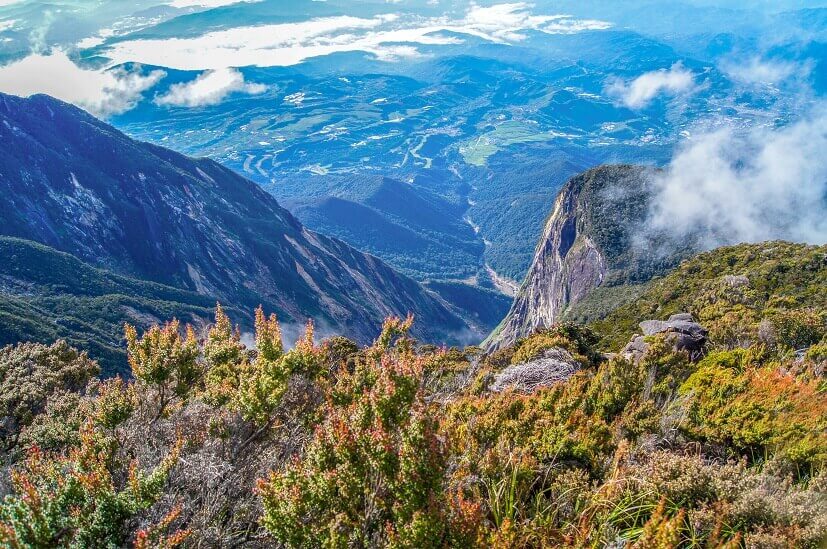 Kota Kinabalu, in Malaysian Borneo, is the ideal city to visit if you want adventure and wildlife. It's exotic, has breath-taking scenery, and a vast array of ethnicities all tucked into one place.

KK (as the locals call it) has something for everyone. You could just as easily lie on the beach as you could climb a mountain. It all depends on your holiday style!
Top 4 Things to Do in Kota Kinabalu:
Go island hopping. There are five picture-perfect islands all accessible by boat within a few minutes from the shore. Spend your day lounging on the beaches and hopping between islands. Each one is more beautiful than the next. They are also great for snorkelling or scuba diving.
Go hiking. For the serious trekkers, climb Mount Kinabalu. It's Malaysia's highest peak and will take two days. If that's too much, go to the base of the mountain and hike for a couple of hours. There are more than 5000 plant species to discover, including the Rafflesia.
Go to The Waterfront for a sunset dinner or hop on board a sunset cruise.
Visit the Mari Mari Cultural Village. It's a living museum dedicated to preserving Bornean ethnic culture. There are five tribes represented. You'll be able to see a traditional home and some of the unique customs from each village.

Where to Stay in Kota Kinabalu:
Le Meridien, ibis Styles Kota Kinabalu Inanam Hotel, and The Jesselton

Insider Tip:
The locals consider Mount Kinabalu sacred and have a spiritual bond with it. Only 135 people are allowed to climb it per day, so plan ahead. The tour company you choose will provide you with a permit and a guide.

How to Get to Kota Kinabalu From Singapore:
Getting to KK from Singapore is easy. Just hop a flight from Changi directly to Kota Kinabalu International Airport. It will only take you 2.5 hours which means you could be exploring KK by the afternoon.


3. Kuantan
Kuantan is one of those laidback towns that is really off the beaten track for most travellers. Don't let the modern-day skyscrapers fool you. Kuantan is full of old-world charm. It is rustic and enchanting and has plenty to do for a few days.
Top 4 Things to Do in Kuantan:
Splash around in the Sungai Pandan and Rainbow Waterfalls. Both will require a little drive out of Kuantan and a hike, so be prepared with the right shoes. Rainbow Waterfall is further away so if you are short on time, Sungai Pandan Waterfall might be better.
Hike up Bukit Panorama for the best views of the area. Go for sunrise and watch the sky turn pink as the morning mists burn off.
Hang out at Teluk Chempedak beach for the day. Watch out for the sneaky monkeys that will try to steal your food given half a chance!
Watch fireflies light up the night sky on a Kuantan river cruise. Sail down the river for a glimpse of these insects as they illuminate the mangroves.

Where to Stay in Kuantan:
Time Capsule Retreat, The Zenith Resort, and Hyatt Regency Kuantan Resort

Insider Tip:
The night markets are the best place to sample the local Kuantan food. Kuantan has long been a fishing village so feast on all the seafood you can. If you are there on a Sunday night, go to Taman Gelora market along the river.

How to Get to Kuantan From Singapore:
Flights are your fastest mode of transportation to Kuantan. They are less than an hour from Singapore.

4. Tioman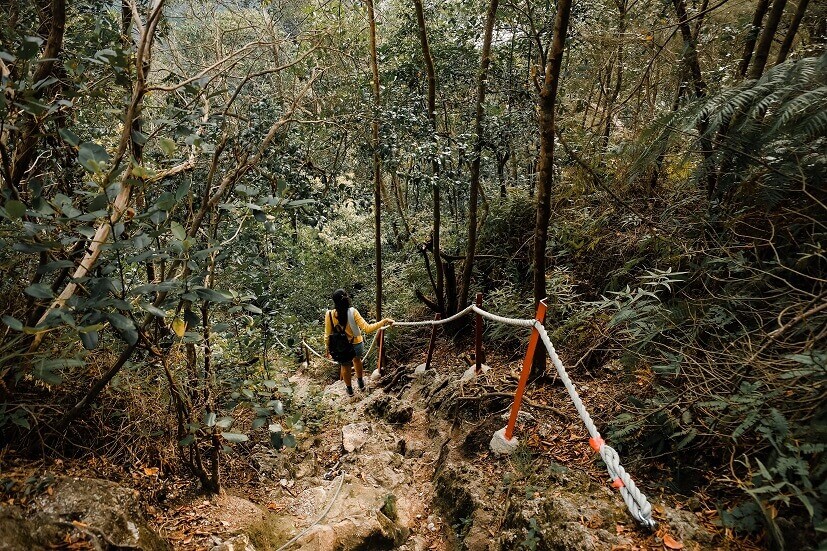 Tioman is one of those islands that looks like a postcard. The water is every shade of blue imaginable. The sand has a creamy tan hue and is powdery soft.

It is a part of the Sultan Iskandar Marine Park, which means the marine life and coral are protected and untouched. However, Tioman is not only about the beaches; there is a lot more to explore around the island.
Top 4 Things to Do in Tioman:
Go snorkelling or scuba diving to see the shipwrecks, colourful coral, and vibrant marine life.
Go hiking. There are bunches of hiking trails all over the island with varying degrees of difficulty.
Chase waterfalls by hiking through the middle of the jungle to the Asah Waterfall.
Take an ATV tour of the island. Drive through the jungle and discover hidden Tioman.

Where to Stay in Tioman:
Japamala, 1511 Coconut Grove, and Sri Sentosa Chalet

Insider Tip:
The island has very few roads, and only in certain areas. Sea-taxis will be your primary mode of transportation. However, they can get costly, so plan your days accordingly. Try to stay in a hotel near where most of your activities will be. Or group activities by area so you won't have to go back and forth unnecessarily.

How to Get to Tioman From Singapore:
The easiest way to get to Tioman from Singapore is through Mersing. Drive, take a taxi with SGMYTAXI, or take a bus to the Mersing Jetty and hop on a ferry to Tioman Island. The ferry ride takes about 1.5 to 2 hours. It's best to buy the ferry tickets in advance because they sometimes sell out on weekends or during the busy season.

5. Rawa Island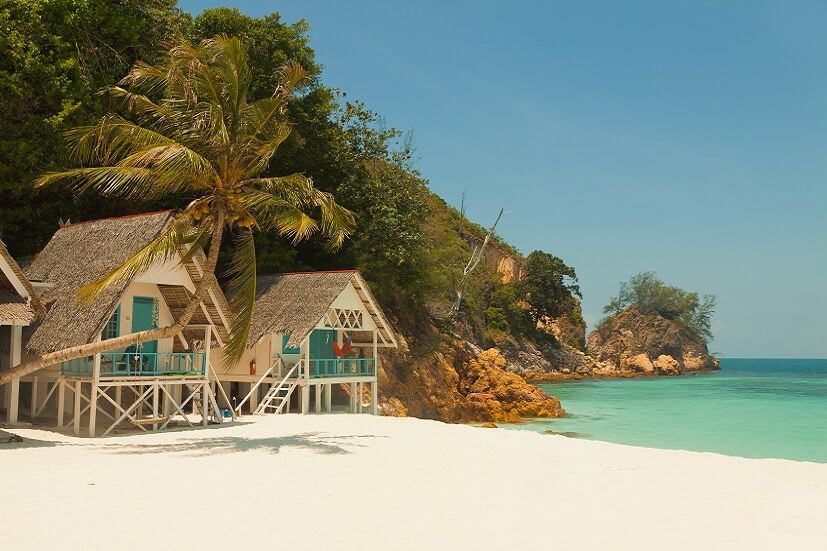 Rawa Island is what dreams are made of. Fine white sand, crystal clear azure water, and palm trees fringing the beaches. The interior is completely covered in lush tropical rainforest. It's been called the Maldives of Malaysia­ – but at a fraction of the cost.

Owned by the Sultanate of Johor, Rawa feels like an unspoilt secret island. Want to hideaway on a Malaysia beach resort? Rawa is your island.
Top 4 Things to Do in Rawa Island:
Scuba Dive or snorkel in the crystal-clear waters surrounding the island and watch the colourful fish dart around your legs.
Hike the Hilltop Walk. It's a quick 20-30 minute hike to the top where you'll get a bird's eye view of the island and its neighbours. There are signs to guide you along the way.
Rent a kayak and paddle your way along the coastline.
Get your adrenaline pumping with a couple of water slides that eject you straight into the ocean.

Where to Stay in Rawa:
Alang's Rawa and Rawa Island Resort

Insider Tip:
Rawa is pretty mellow. Perfect for a romantic getaway, a honeymoon, or anyone wanting to get away from it all. If you need lots of action, then you are probably better off going to Tioman, Rawa's next-door neighbour, which has a lot more on offer.

How to Get to Rawa From Singapore:
Getting to Rawa Island starts the same as it does for Tioman. The first step is to get to the Mersing Ferry by private car, taxi with SGMYTAXI, or bus. From there you will be transferred by boat. Both Alang's and Rawa Island Resort will arrange for your boat pick up.

Don't Forget Travel Insurance
These days, travelling without insurance can be a risky proposition. No one ever plans for something to go wrong, but unfortunately, things do. Spending your holiday in a hospital is bad enough. But what happens when you get a bill that's exorbitant? What do you do?

Protect yourself with Income's Travel Insurance, such as with FlexiTravel Hourly Insurance that allows you to get travel insurance by the hour for trips to Malaysia, Bintan and Batam so that you can stay protected against losses due to food poisoning, robbery and more. Your peace of mind is worth it!

The Wrap-Up
Now you know where to go in Malaysia! There are a lot of hidden gems. With a little planning and a lot of excitement, you can visit all of these places in a weekend! So, what are you waiting for?

Have more time and want to plan a longer road trip? Read our Ultimate Guide to Driving Up to Malaysia.




Important Notes:
This article is meant purely for informational purposes and should not be relied upon as financial advice. The precise terms, conditions and exclusions of any Income products mentioned are specified in their respective policy contracts. For customised advice to suit your specific needs, consult an Income insurance advisor.