3 Places to Visit Near Singapore for the Long Weekend Holidays in 2022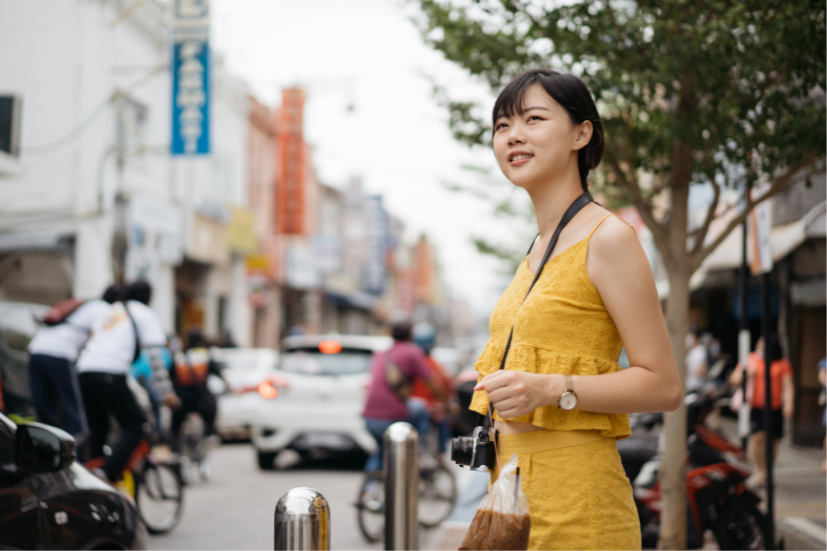 If you want to take a short holiday from Singapore during one of the long weekends, but you are not sure where to go, this is the article for you. These are your must-visit countries near Singapore for a quick getaway. Here, you'll find family-friendly destinations as well as great places for couples.
From adventurous beach holidays with your friends to romantic getaways, you are sure to find a place to spend the next long weekend holiday. We have also included travel tips that are especially useful for short trips from Singapore.
Long Weekend Getaways Travel Tips
Indonesia and Malaysia are nearby, affordable, and quarantine-free for those who are fully vaccinated, making both countries attractive destinations for long weekend getaways.
Make sure to always check the travel requirements for COVID-19 because it varies between countries and changes from time to time.
Additionally, another travel must-have these days is travel insurance! Some countries even make it mandatory for entry. For a short trip and coverage for land or sea travels, make sure to check out Income's FlexiTravel Hourly Insurance, with affordable trip coverage from $0.30 per hour.
Now that you're equipped for your travels, it's time to choose a destination! Here are a few suggestions for your next short trip out of Singapore.
Destination 1 – Bintan
If you're looking for a beach getaway during the next long weekend, Bintan is a nearby Indonesian island that is best reached via sea. The journey to Bintan via ferry ride from Tanah Merah Ferry Terminal takes about one hour and 10 minutes.
Make sure that you have all these checked off for a smoother travel experience.
Passport needs to be valid for at least six months at the time of travel
Proof of return or one-way ticket travelling to another country
Fully vaccinated (minimum two doses at least 14 days before date of departure)
Download and complete Peduli Lindungi application registration. Complete the Health Alert Card form before arriving at Bintan Ferry Terminal
Visa On Arrival costs IDR 500,000 per person for a maximum 30 day stay. Only cash payments are accepted so make sure to prepare the full payment before arrival.
To Stay & To Do
Fore! Golfers, pack your clubs because Bintan's sprawling golf courses are a-calling. Ria Bintan Golf Club boasts an 18-hole Ocean Course that's right next to the South China Sea and a 9-hole Forest Course with different bunkers and fairways with a lush forest as its backdrop. Their 2D1N Stay & Play starts from $355 a night and comes with unlimited golf and twin share buggy for both days. If it's just golf you're looking for, rates start at $150 and include land transfer too. Want to thoroughly enjoy the golfing experience and be protected against injures, lost or damaged golfing equipment due to accident? Income's Golfer's Insurance will do just the job and put your mind at ease.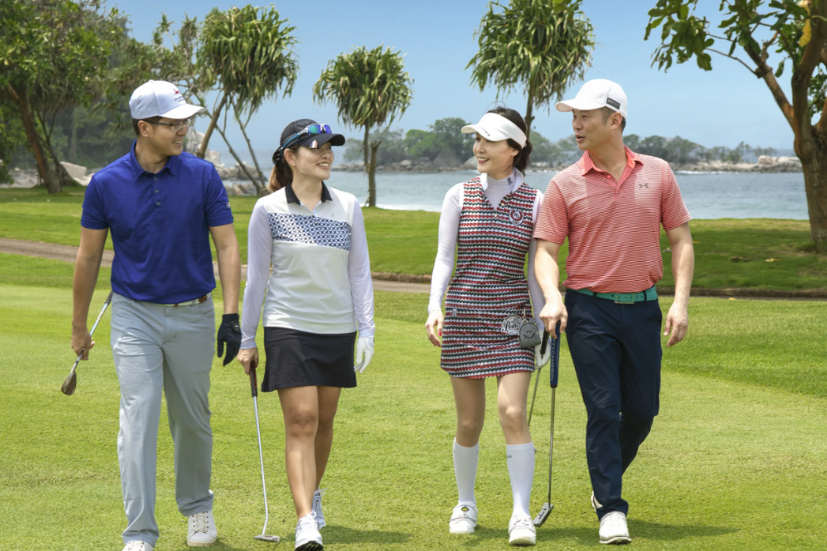 Address: Jalan Perigi Raja, Lagoi Bintan Resorts, Bintan
Telephone: +62 (770) 692 839
Natra Bintan is an interesting glamping resort with a private mangrove nature park, perfect for hikes! Afterward, unwind in the evening with a barbecue under the night sky filled with stars. Pro tip: if you're a Marriott Bonvoy member, there are preferential rates for their glamping tent guest rooms too!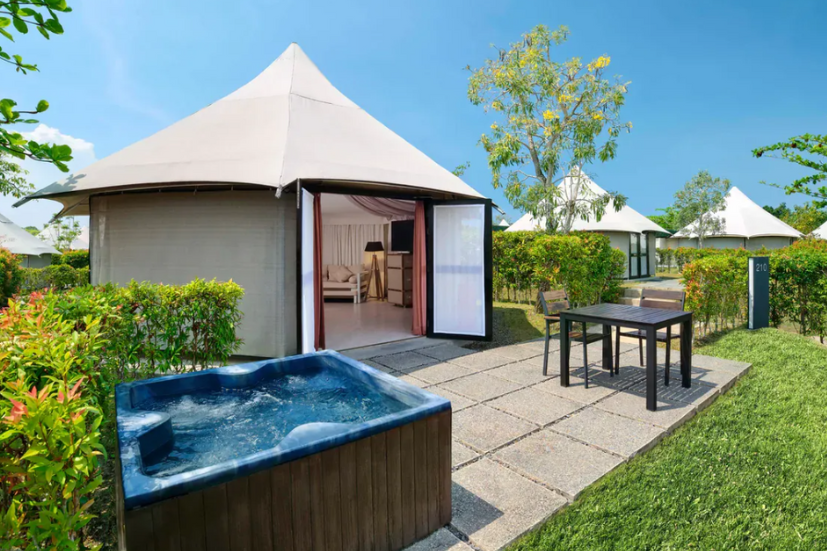 Address: Jalan Raya Haji Km 01 Kawasan Pariwisata, Teluk Sebong Lagoi, Bintan
Telephone: +62 (770) 692 252
Backpackers looking to maximise their time on the island and want a no-frills place to stay can check out Beanbag Bintan Backpacker. If you don't mind bunking with others, a bunk in the mixed dormitory (10 bunk beds) costs around $12 ($1 for add on breakfast) per night! It also offers free parking which is great if you're renting a car or motorbike to explore the island.
Address: Jl. Wisata Bahari, Kawal, Kec. Gn. Kijang, Kabupaten Bintan
Telephone: +62 (812) 7668 916
Looking for the perfect sunset photos? Head to Senggarang Chinese Village on stilts overlooking the sea. It also houses the Sun Te Kong Temple that dates back to the 1800s and is one of the oldest temples in the region. Tian Shang Temple is another interesting site as it sits under a huge 200-year-old banyan tree.
Address: Senggarang, Kec. Tj. Pinang Kota, Kota Tanjung Pinang, Kepulauan Riau 29115
Those travelling with kids should check out Safari Lagoi and Eco Farm to see endangered orangutans, Komodo dragons and also learn more about farming. The tour tickets cost IDR 120,000 ($11.25) for adults and IDR 60,000 ($5.63) for kids (three to 11 years old).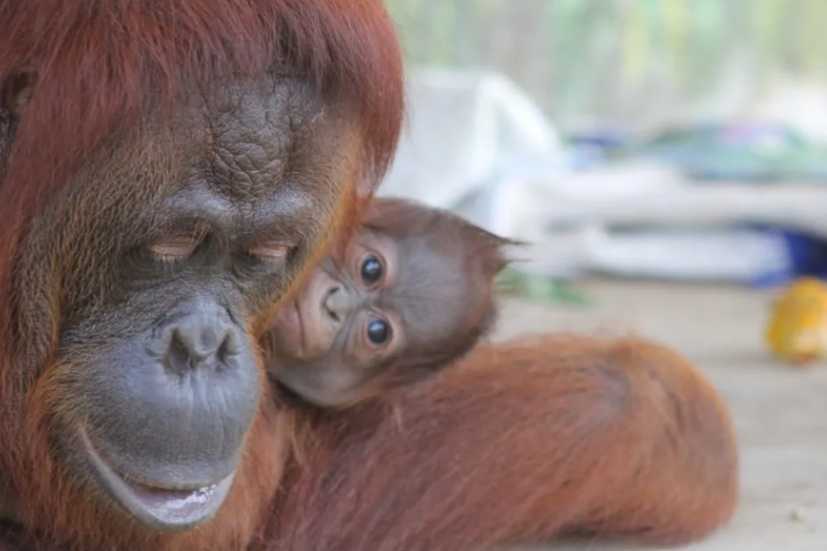 Address: Baru City, Teluk Sebong, Bintan
Telephone: +62 (823) 8663 9665
To Eat
For eats, head to Lagoi Bay and grab a table at Warung Yeah!, serving up local cuisine like tahu bunting (deep fried, stuffed tofu), various types of nasi goreng and more. The lounge is also great for drinks while watching the sunset.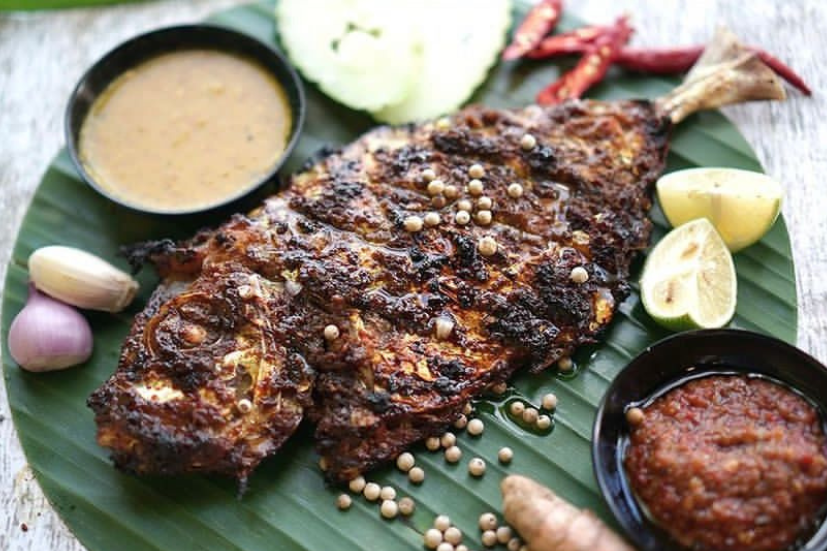 Address: Jalan Gurindam Duabelas, Lagoi Bay, Bintan
Telephone: +62 (812) 6625 0132
Looking for seafood? Stop by Kampoeng Kelong Seafood Restaurant for freshly caught seafood dishes like black pepper crab and gonggong (snails).
Address: Sebong Lagoi, Teluk Sebong, Bintan
Telephone: +62 (852) 7844 4678
Kelong Ciuyong Seafood is another popular seafood restaurant serving up fresh seafood with different kinds of sauces or just simply grilled.
Address: Desa Pengujan Selat Bintan 1, Bintan
Telephone: +62 (812) 7752 9000
Destination 2 – Batam
Batam is another popular spot in Indonesia that's also a short 45–70-minute ferry ride away. A return ferry ticket costs $70 whether you arrive at Batam Centre, Sekupang or Waterfront. COVID-19 restrictions are similar to those of Bintan as they're both in Indonesia. Remember to download and complete Peduli Lindungi application registration plus the Health Alert Card form before arriving and prepare IDR 500,000 per person for the Visa On Arrival (cash only).
To Stay & To Do
If you're looking for some fun in the sun, TURI Beach Resort is a beachfront property offering exciting watersports like flyboarding, parasailing, jet skiing, wake boarding and more! There's also ATV rides and paintball for the adrenaline junkies plus jungle trekking, and sunset fishing. Their rooms cost about $160-200+ per night with 40% discount for minimum two-night stays. Activities range from IDR 50,000-1,570,000 ($5-150).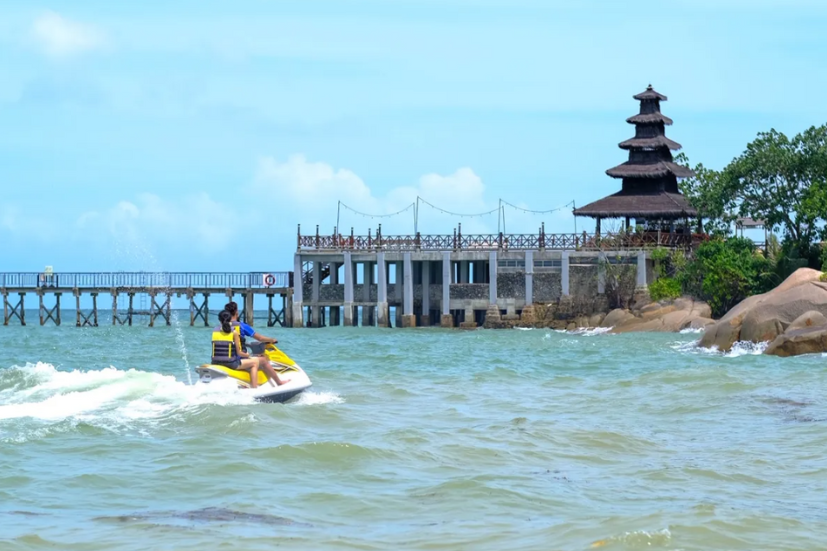 Address: Jl. Hang Lekiu, Nongsa, Batam
Telephone: +62 (778) 761 080
Holidaying with the kids? Ranoh Island Batam is a 75-minute ride away from Batam Centre with plenty of packages for all travellers. There are free watersports like canoeing and snorkeling and the water park is a must for the kids. It's a huge floating playground in the middle of the sea with obstacles to climb and navigate through.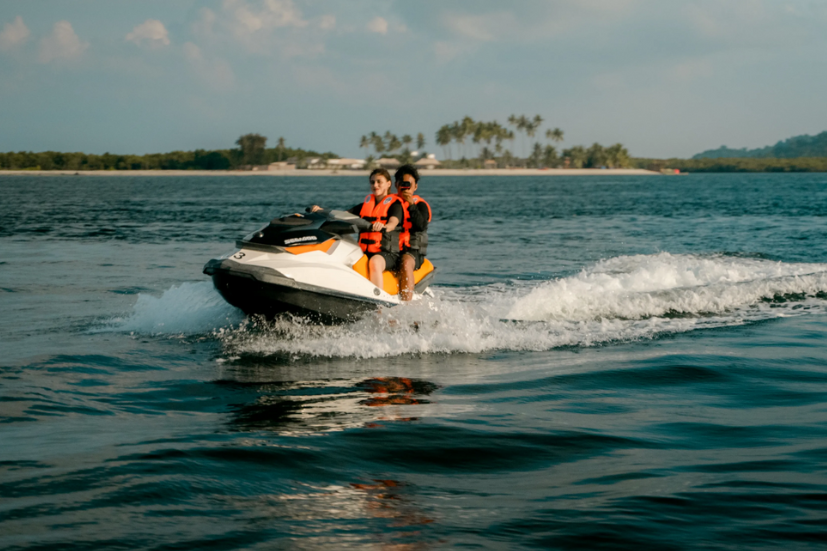 Address: Pulau Ranoh Batam
Telephone: +62 (852) 7176 5102 (WhatsApp) and +62 (852) 7176 5102 (hotline)
Level Up Coffee and Floating Bar is the perfect chill out spot for coffee and live music. You can also order interesting dishes like their Spaghetti Samyang while cooling off with an iced coffee.
Address: Golden City, Bengkong Laut, Batam
Telephone: +62 (823) 8932 1252
To Eat
Head to Eatern Food Court to find an array of different types of eats like fresh Teochew-style fish soup, mee pangsit (wantan mee) and BBQ prawns!
Address: Jl. Bunga Raya Komplek Baloi Kusuma Blok A No.6, RW.4, Batu Selicin, Batam
Telephone: +62 (812) 7707 0710
Does 'comfy seafood dining in air-conditioning' sound tempting? Barelang Seafood Restaurant is on stilts with a sea view and offers fresh seafood like black pepper crayfish, crabs, snails, fried calamari and more! There's also a play area for the kids in case they get a little restless during dinner.
Address: Jalan Trans Barelang City, Tembesi, Kec. Sagulung, Batam
Telephone: +62 (812) 7755 9191
Destination 3 – Malaysia (Penang)
We picked Penang because it's the ultimate foodie's paradise. Plus, it's located in the northern part of Malaysia so if you're thinking of doing a Malaysia drive tour, it's the perfect place to start!
If you're flying up to Penang, here are a few things to take note of:
However, if you're planning to drive up to Penang, here are a few things you'll need to prepare before entering Malaysia.
Register for a Vehicle Entry Pass with the Road Transport Department of Malaysia. The pass will be posted to you after email confirmation is sent
At least six months validity for your passport
Register and activate your MySejahtera app
Fully vaccinated and children aged below 12 years old are allowed to enter without showing proof of vaccination
Touch 'n Go or the EZ-Link x Touch 'n Go Motoring Card with balance that's enough for Road Charge (RM20) and other tolls as you drive up to Penang
At least ¾ tank of fuel before exiting due to subsidised petrol prices in Malaysia as a $500 fine may result if your fuel tank has less than ¾ tank. Remember to only fill up with RON97 when you need to refuel as RON95 is for Malaysian-registered vehicles only.
Lastly, remember to pack snacks and water in your car because the drive to Penang will be about nine hours long! Since it's a long weekend getaway drive, stop by a few places to break the monotony of driving for hours. Desaru is a popular seaside destination and worth a stop or one night stay at one of their many beach resorts
To Stay & Do
Travelling with your sweetheart? Campbell House, located in the heart of Georgetown is a gorgeous boutique hotel with Il Bacaro, an authentic Italian restaurant downstairs! Grab their minimum two-night stay promotion which includes a 10% discount for meals at Il Bacaro, perfect if you're celebrating an anniversary! A two-night stay with the F&B discount costs RM912 ($288.50) but for just the room, it's RM844.80 ($267.24).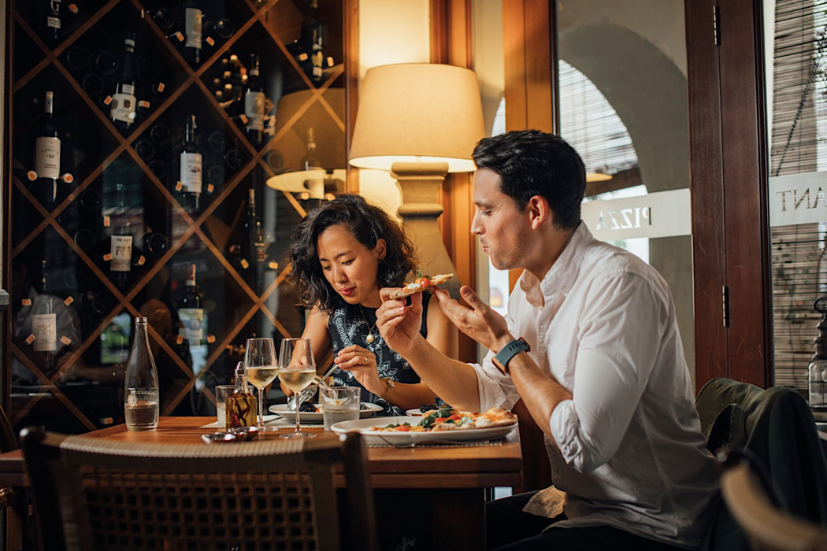 Address: 106 Lebuh Campbell, 10100 Georgetown, Penang
Telephone: +604 261 8290
If you're in Penang for a family long weekend getaway, we highly recommend PARKROYAL Penang Resort at Batu Ferringgi. Their Family Getaway package costs RM918 ($290.40) per night and includes buffet breakfast and dinner for two adults and two children (under six years old) with unlimited access to the Koko-Nut Kids' Klub and Amazonia (watersplash theme park), pools and tandem bicycles too.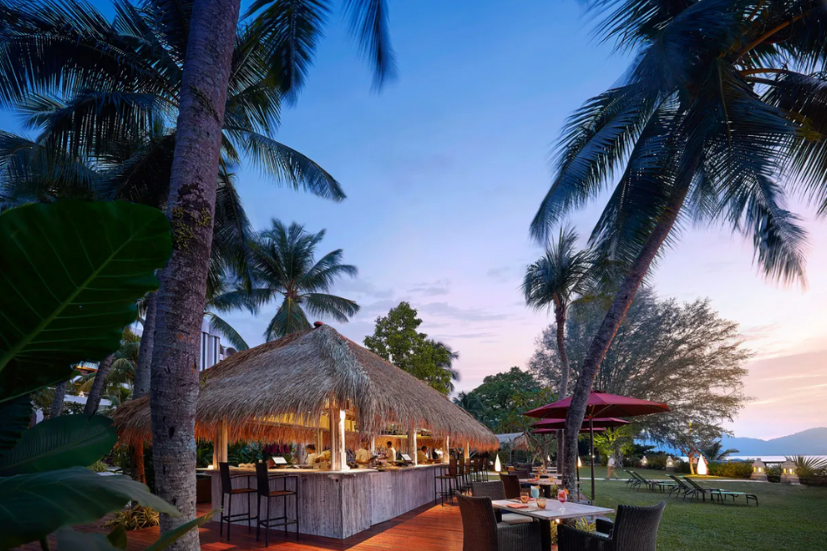 Address: Batu Ferringhi Beach, Penang
Telephone: +604 886 2288
Iconic Hotel located in Bukit Mertajam offers simple rooms at mid-point prices. For a Superior Room shared by two people, it costs RM320 ($101.32) per night.
Address: 71 Jalan Icon City, Icon City, Bukit Mertajam 14000 Penang
Telephone: +604 505 9988
To Eat
Once you get to Penang, we're sure you've worked up quite an appetite. Depending on the time you arrive, here're our top picks of breakfast, lunch and dinner options!
For breakfast, how about some local-style crepes? Ravi Claypot Apom Manis is a stall selling apom that's been around since the 1920s located inside Swee Kong Coffee Shop. The stall opens at 6am and closes when they sell out which is around 10am. There are also other stalls selling Hokkien mee (prawn mee), wantan mee and more if you'd like more than sweet apom to fill up for breakfast.
Address: 317, Jalan Burma, George Town, 10350 George Town, Pulau Pinang
Telephone: +6012 470 7039
Since we've mentioned prawn noodles, the must-go place for delicious prawn noodles is Bridge Street Hokkien Mee with half a century of history. Make sure to come early as they open at 7am-2.30pm on Tuesday-Saturday, and 7am-12.30pm on Sundays. They're closed on Mondays.
Address: 533, Jalan C.Y. Choy, 10300 George Town, Pulau Pinang
Telephone: +6010 566 2217
For savoury curry mee with cult status, Air Itam Sister Curry Mee is another hotspot. Their unique cuttlefish chilli-based curry mee is cooked over a charcoal stove! Remember to take a picture with the 'Curry Mee Ah Ma' mural at the Air Itam Market (four-minute walk away) as a souvenir too. They're open from 7.30am to 1pm, Wednesday-Monday and closed every Tuesday.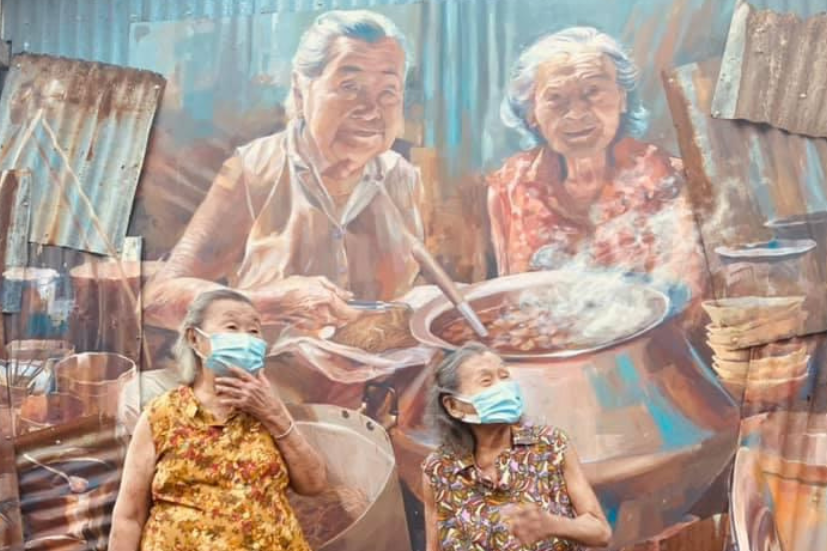 Address: 612 T, Jalan Air Itam, Pekan Ayer Itam, 11500 Ayer Itam, Pulau Pinang
Telephone: +6012 4108 152
In the area is also the equally famous Penang Air Itam Laksa, with savoury sourish soup noodles made with mackerel, mint, ginger flower and other herbs! Do note that they're only open at 11am-5pm from Saturday-Monday.
Address: Jalan Pasar, Paya Terubong, 11500 George Town, Pulau Pinang
Telephone: +6012 5007 063
If you're really craving Penang asam laksa on the weekdays, across the street is the Air Itam Market Food Court and there, you'll find Bisu Laksa. It's run by a sister and brother duo and the brother can't hear nor speak (bisu means 'mute' in Malay) which is where their stall's name comes from. Don't worry, you can just use simple hand signals to order and his sister can assist if it's needed. Open at 10am-5pm from Wednesday-Sunday.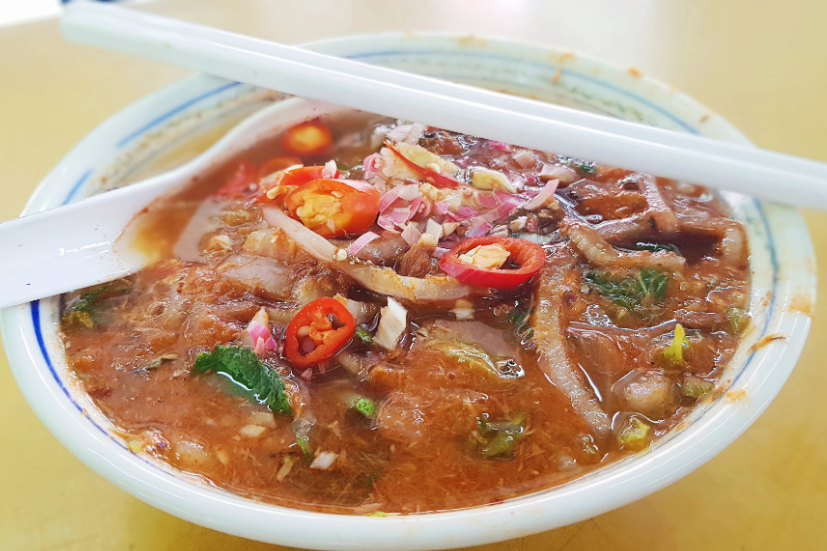 Address: Pekan Ayer Itam, 11500 Air Itam, Penang
Head to Siam Road Charcoal Char Koay Teow that's fried with lard, fresh plump prawns, and crunchy beansprouts! Make sure to also order their deep-fried chicken wings to munch on as well. They're open from 12pm-6pm on Tuesday-Saturday.
Address: 82, Jalan Siam, George Town, 10400 George Town, Pulau Pinang
Left-handed Char Koay Teow is also another must go for char kuey teow and cendol! Their char koay teow is pork and lard free and what better way to beat the heat than with an icy sweet cendol. Yum!
Address: 79-G-11, Ivory tower, Kampung Jawa Baru, Off, Jalan Dato Keramat, 10150 George Town, Pulau Pinang
Telephone: +6019 394 9185
There are also plenty of other destinations in Malaysia to check out that are a little closer to Singapore. Other hotspots like Desaru is great for family beach trips while Kuala Lumpur has other charms despite its hustle and bustle and good old Johor Bahru has tasty food trails to go on!
With so many long weekend holidays, it's the perfect time to go on romantic getaways, family gatherings or foodie road trips! Places like Bintan, Batam and Malaysia are close by, easier to get to and super affordable.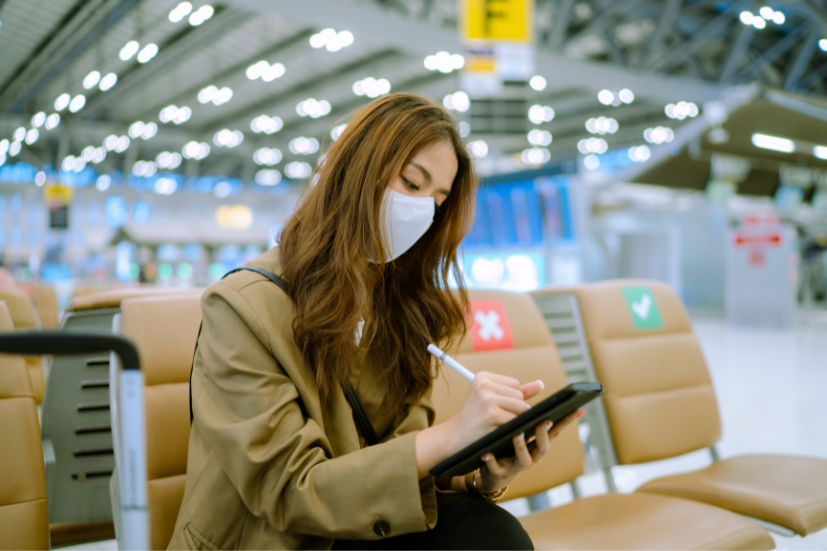 Currently, travel insurance isn't mandatory for entry to Bintan, Batam or Malaysia but it is still highly recommended to purchase before going on a trip. Keep your mind at ease with affordable coverage by the hour. Get covered for loss of baggage and belongings due to robbery or snatch theft and overseas medical expenses due to accident, covid-19, food poisoning and more. With FlexiTravel Hourly Insurance , you can also be a little bit spontaneous by extending your trip by half a day and just pay for extra coverage¹ by the hour. Conversely, perhaps traffic is super smooth and you arrive back in Singapore earlier than planned. FlexiTravel Hourly Insurance allows you to shorten your trip coverage¹ and the excess premium will be prorated and refunded back to you.
Find out more on our website or download My Income app to purchase FlexiTravel Hourly Insurance. Safe travels!