5 Lesser-Known Wine Regions in Australia to Discover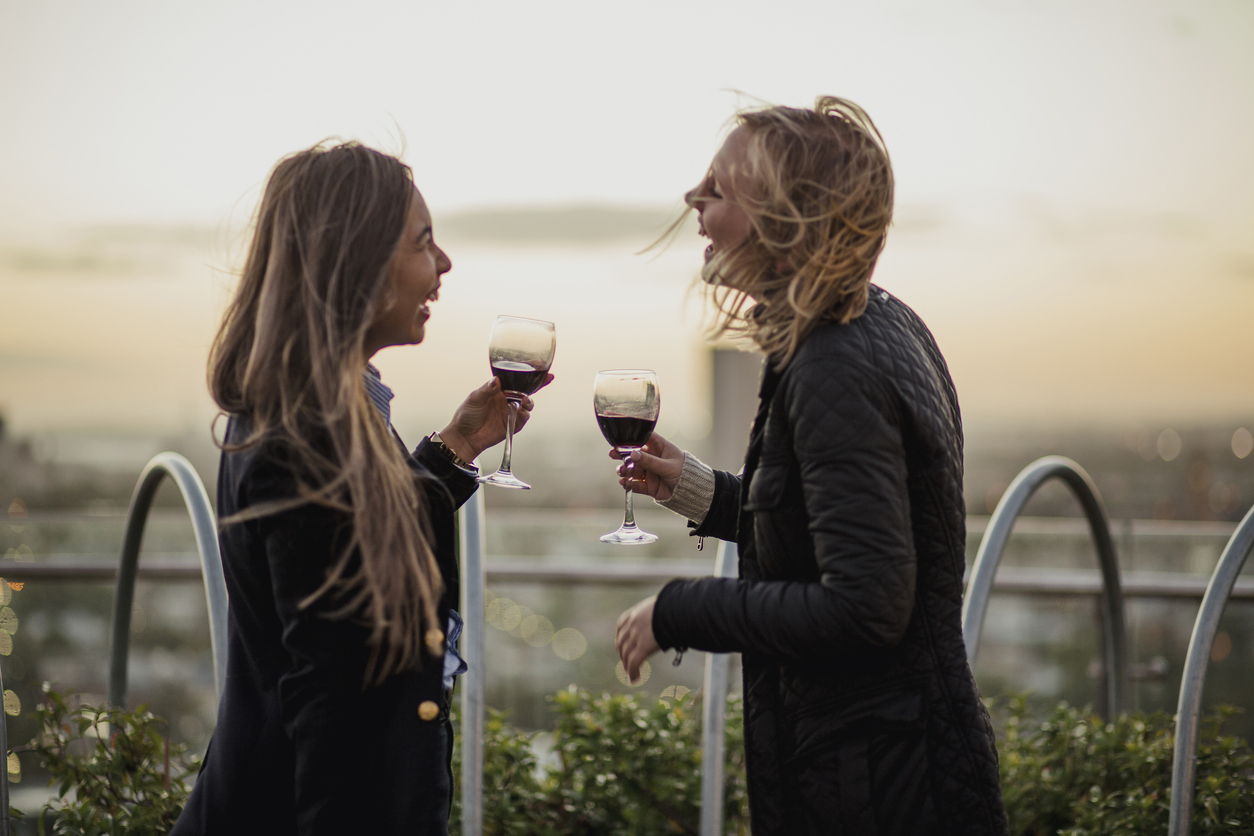 Australia's sun-kissed landscapes and iconic landmarks have long drawn tourists from around the globe. Yet, what truly sets the heart of many a traveller racing is the promise of journeying through its renowned wine trails. Venturing beyond the urban landscapes of Sydney or the iconic sights of the Great Barrier Reef, Australia boasts an impressive array of wine regions that remain off the beaten path for many.
While the famed Barossa Valley and Hunter Valley wine regions often steal the limelight, Australia has a treasure trove of lesser-known wine sanctuaries waiting to be explored. These uncharted territories offer an authentic taste of Australia's viniculture, giving visitors a chance to sip wines amidst sprawling vineyards under the vast Australian skies.
The Allure of Australia's Lesser-Known Wine Regions
Australia's lesser-explored wine regions offer something deeply enchanting. Stepping away from bustling tourist spots, one can revel in the unique terroir of these areas, where each vineyard tells its own tale.
From boutique wineries crafting distinct blends to intimate wine tasting experiences that aren't rushed or crowded, these regions offer authenticity at its best. The wines reflect the land they're from, echoing the nuances of soil, climate, and love with which they are made.
Before you raise a glass to new adventures and intoxicating vistas, don't forget the importance of being prepared. As you toast to your next adventure, ensuring that your trip is safeguarded with reliable travel insurance is crucial for a stress-free exploration.
The Need for Travel Insurance: Protecting Your Wine Adventure
The last thing you want to worry about when immersing yourself in the intricate notes of a Chardonnay or the robust tones of a Shiraz is unforeseen trip disruptions. Whether it's sudden trip cancellations, medical emergencies such as food poisoning, or the airline losing your luggage, unforeseen events can turn a delightful trip sour.
This is where Income's Travel Insurance steps in. Offering comprehensive coverage for common travel inconveniences such as damage to personal belongings, personal accidents, medical expenses while overseas and travel delays1 that are not caused by you, we offer you protection and peace of mind so your wine voyage remains as smooth as the wine itself. Plus, with the ease of buying travel insurance online, ensuring your safety while overseas has never been more convenient.
Once you've decided on the right insurance policy to protect you and your travel companions during your trip, you can begin to plan out your breathtaking adventure to some of Australia's best but lesser-known wine country destinations:
1. Adelaide Hills, Adelaide
Awash with picturesque vistas, Adelaide Hills stands tall with its reputation for stellar cool-climate wines. Nestled just a short drive from Adelaide, this region captivates with its rolling hills, historic towns, and inviting vineyards – all within a half-hour's drive from the state's capital.
Venture to its sprawling estates, and you'll encounter winegrowers passionate about their craft, eager to share their knowledge about the delicate balance of soil and climate that produces their outstanding vinos.
From the crisp acidity of signature Australian Sauvignon Blanc to the textured richness of New Wave Chardonnay, wine tasting experiences here are not just about sipping but understanding and appreciating the slow, intricate, and deliberate art of winemaking. Both traditional and more adventurous winemakers abound throughout the area, giving connoisseurs and appreciators plenty of choices in savouring what Adelaide has to offer.
Book a cellar door visit in Stirling, reserve a tasting experience in Oakbank, or simply wander through the charming streets of Hahndorf to stumble upon local art galleries and boutique cafes to further enrich your Adelaide Hills experience.
Wineries to consider:
Shaw + Smith: Recognised for their top-tier Sauvignon Blanc and Shiraz, a visit here promises both quality wines and picturesque views.
The Lane Vineyard: Offering panoramic views of the region, this winery is not just about excellent wines but also about a delightful dining experience.
Hahndorf Hill Winery: They're known for introducing Austrian grape varieties to Australia and their 'ChocoVino' experience, pairing wines with the world's best chocolates.
2. Great Southern, Western Australia
Western Australia's Margaret River may be the first name that comes to mind when one thinks of wine along the west coast, but it is far from being the only wine region in the state.
Located along the southern coast of Western Australia, Great Southern paints a canvas of sprawling landscapes and offers a wine tapestry that's as diverse as its terrain. Stretching from the tranquil coastal vibes of Albany, with its breathtaking cliffs and historical whaling stations, to the forested serenity of Denmark, the winery scene here is both an expansive and exclusive testament to the land's versatility.
The region's vastness and Mediterranean climate allow for a multitude of microclimates, each bestowing a unique character to the wines. Savour cool and complex Rieslings in Mount Barker, robust Cabernet Sauvignons along the Frankland River, or silky and savoury Pinot Noirs in Albany. A trip to the Great Southern isn't merely about wine; it's about immersing oneself in an environment where nature and viticulture harmoniously coexist.
Complete your visit with whale-watching along the Albany Coast, a cliffside trek in Porongurup, or gallery-hopping in the Frankland River Surrounds.
Wineries to consider:
Plantagenet Wines: One of the pioneering wineries of the region, they're known for their exceptional Shiraz and Cabernet Sauvignon.
Frankland Estate: Set in the Frankland River region, this winery has built a reputation on its organic wines, especially Rieslings.
Singlefile Wines: A boutique winery known for their signature Chardonnay, and where every wine is a reflection of their unique terroir.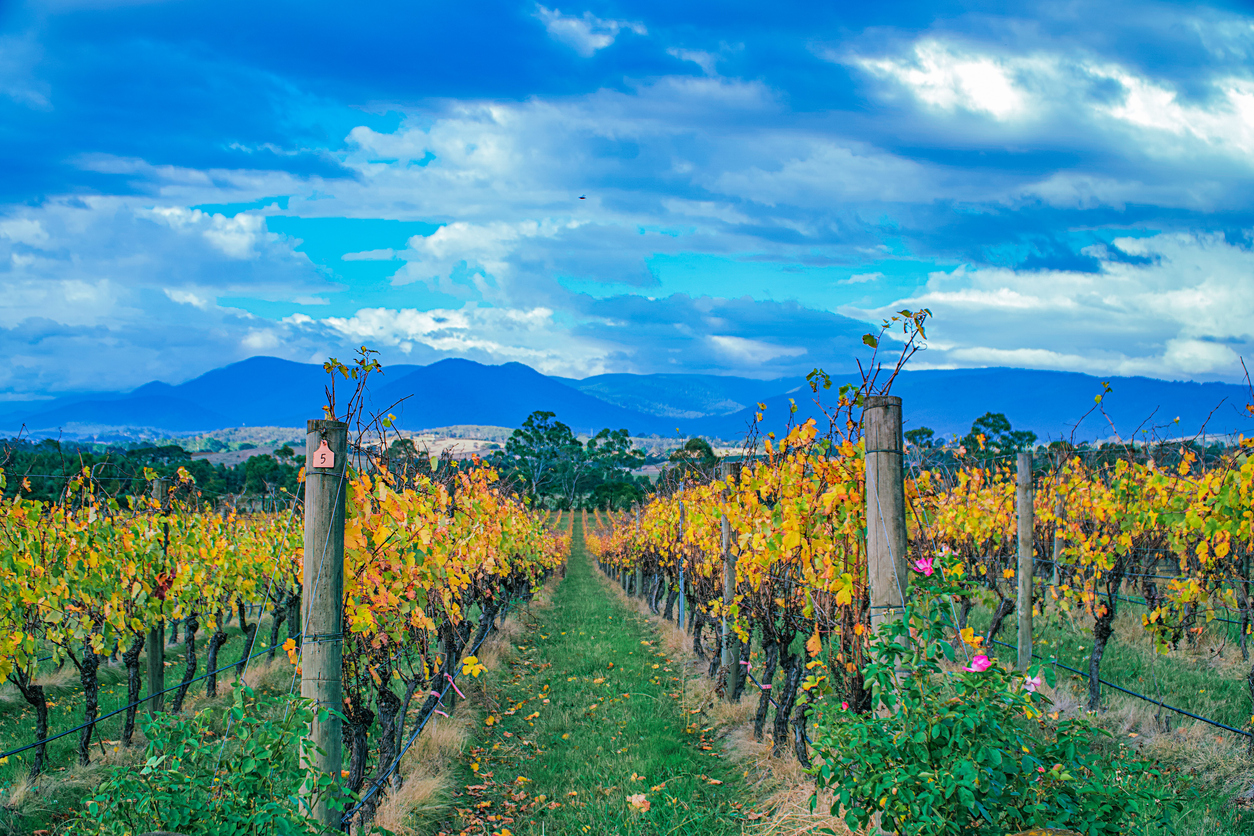 3. Granite Belt, Queensland
Situated deep in Queensland's heart, the Granite Belt boldly challenges traditional views of wine regions in Australia. Renowned for its elevation and distinct seasons, the region celebrates alternative varietals that have garnered both national and international acclaim and awards.
With a minimal elevation of 700 metres above sea level, the boutique wineries of the Granite Belt excel at cool-climate winds. Amidst apple orchards and rocky landscapes, this region stands out with its unique terroir, photogenic vineyards, and a strong sense of community amongst winemakers eager to share their craft with others.
Beyond the expected Shiraz, the area showcases the likes of a wide range of alternative and lesser-known varietals, some of which represent less than 1% of Australia's viniculture. These rarities have been lovingly dubbed "Strange Birds" by the locals and include the light and peachy Alvarinho, citrusy and peppery runner Veltliner, and sumptuous Nebbiolo accented with notes of roses and tar.
Immerse yourself in an unforgettable wine tasting adventure amidst the region's eponymous granite boulders. Savour local cheeses, olives, and jams as accompaniments during a tasting, pay a visit to Sundown National Park between vineyard appointments, or sign up for seasonal fruit picking at any of the lush fruit orchards nearby.
Wineries to consider:
Sirromet Wines: A state-of-the-art winery producing exquisite wines and offering a range of wine tasting experiences.
Golden Grove Estate: Celebrated for its alternative wine varieties, especially its Vermentino and Tempranillo.
Ballandean Estate Wines: One of Queensland's oldest family-owned wineries, it offers a delightful range of wines and a rich history.
4. Canberra Wine District, Canberra
Canberra holds a secret – a thriving wine culture that beckons connoisseurs and novices alike. A haven for cool-climate wines, the Canberra District houses close to 140 vineyards flourishing with plenty of family-run and boutique wineries. Even better, it's all within a 35-minute drive from the capital city – making it a breeze to include in your Canberra itinerary.
The boutique wineries that characterise this region frequently offer intimate experiences where one can chat with the makers, walk through the vineyards, and delve deep into their unique perspectives on Australian wine culture. Shiraz, Shiraz Viognier, and Riesling are some of the better-known varietals you can find here, but others like Tempranillo, Malbec, and Roussanne can be found dotted throughout the landscape.
The Shiraz and Shiraz Viognier found here are appreciated for their distinctly smokey and spicy notes, which pair perfectly with grilled meat for a mouthwatering meal that will leave you speechless.
Contemporary art galleries and gourmet restaurants throughout the region only enhance your wine journey ahead, offering a holistic experience for all senses.
Wineries to consider:
Clonakilla: Famous for its Shiraz Viognier, a trip here offers a deep dive into the art of winemaking.
Mount Majura Vineyard: Unique for its limestone-rich soil, the winery is known for its single-vineyard wines, especially Tempranillo.
Lerida Estate: Positioned beside Lake George, the winery's speciality is its Pinot Noir, complemented by the serene setting.
5. Mornington Peninsula, Victoria
The Mornington Peninsula, Victoria's coastal jewel, mesmerises with its undulating vineyards, oceanic views, and, of course, its exquisite wines. With the ocean's salty kiss influencing its terroir, the wines here – especially the world-class Pinot Noir and Chardonnay – possess a mineral undertone, making them exceptionally refreshing even in a country famous for its viniculture.
The ocean's proximity provides a unique maritime influence that infuses every sip, transforming the humble wine glass into a brilliant reflection of the sea and the land. Red wines from this region are famously silky and elegant, offering a versatile and excellent pairing to enhance your dining experience.
The peninsula's higher, cooler climate has also made it ideal for cooler-climate wines to thrive, enhancing the area's offerings with Tempranillo, Cabernet Sauvignon, and Pinot Gris.
Distinct microclimates result in vastly distinct tasting experiences between the hinterlands and the coast, offering something for every palate in your party. Moreover, the peninsula is not just about wines; it's an amalgamation of experiences that enrich the senses.
From hot springs to intricate mazes, from horseback riding to coastal walks, the Mornington Peninsula promises a fulfilling retreat within just an hour's drive from Australia's stand-out city of Melbourne.
Wineries to consider:
Port Phillip Estate: An architectural marvel, the winery is as much about its design as it is about its world-class wines.
Ten Minutes by Tractor: Offering a diverse range of Pinot Noir and Chardonnay, it presents a unique exploration of the region's microclimates.
Quealy Winemakers: Known for innovation, their wines, especially the Pobblebonk and Turbul, are a testament to their unique approach to winemaking.
Enjoy Your Wine Adventure with Income's Value-Friendly Travel Insurance Plans
When you're deep into your wine adventure, the last thing on your mind should be the 'what-ifs'. Income Insurance offers travel insurance plans with comprehensive coverage for common travel inconveniences such as damage to personal belongings, personal accidents, medical expenses while overseas and travel delays1 that are not caused by you, allowing you to embark on your viniculture voyages with confidence. With 24/7 medical emergency assistance, rest assured that you're in safe hands, whether you're sipping wine in Adelaide or trekking through the vineyards in Canberra.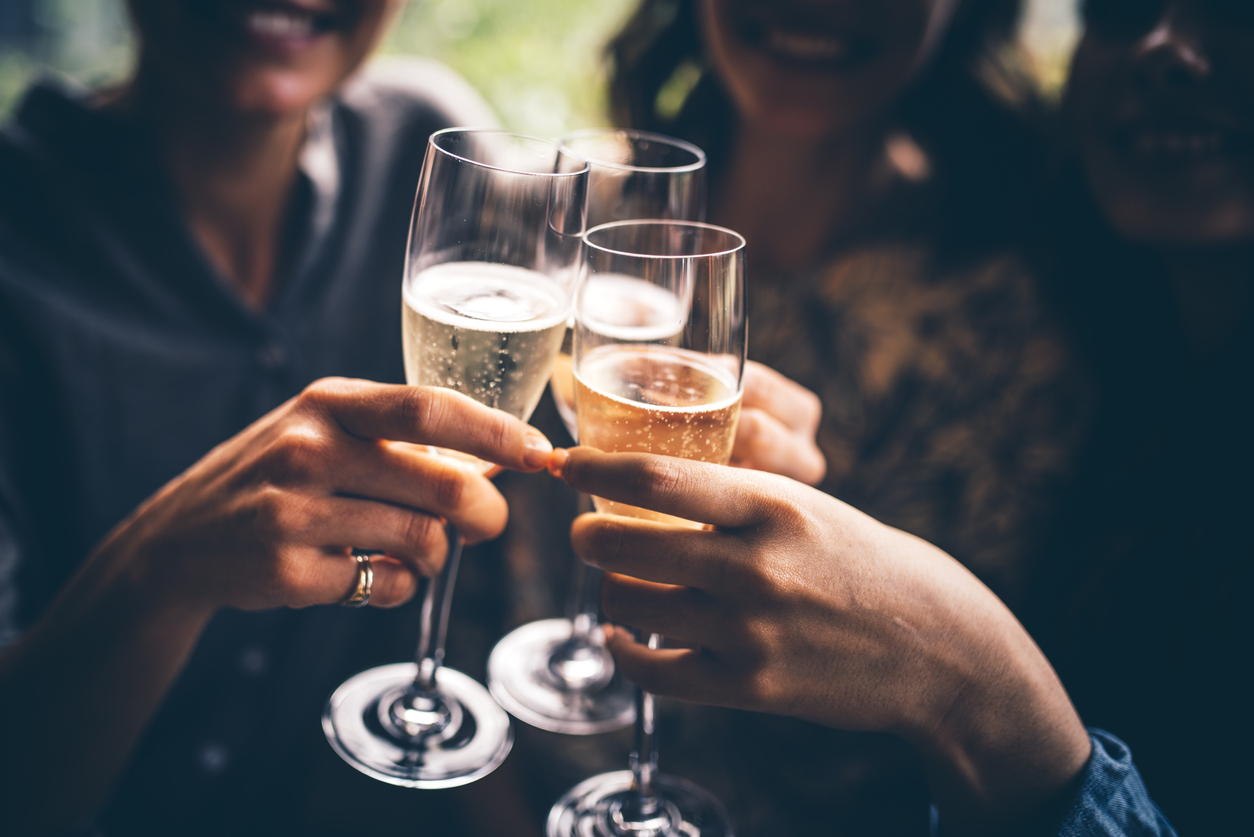 Planning Your Wine Adventure with Confidence: Tips and Recommendations
Embarking on a wine-soaked journey requires thoughtful planning. Here are some tips below to make organising your adventure a breeze:
Transportation: While road trips and car rentals are a common way to explore Australia's lush countryside, they are not the best choice for a trip centred around alcohol and wineries.

Choose chauffeured wine tours or designate a sober driver to ensure a safe, worry-free experience – especially after indulging in a tasting or two. Using local transport apps or hiring a car can also give you the flexibility to meander at your own pace safely.
Accommodations and lodgings: When it comes to resting your head, prioritise lodgings that are in close proximity to the vineyards. Opt for boutique B&Bs, vineyard stays, or local guest houses that offer the charm of the region, so you can fully immerse yourself in the unique flair of wine country.
Travel insurance: In today's digital age, it's advisable to buy your travel insurance online in advance as soon as possible. Income's Travel Insurance can be purchased up to 180 days before your date of departure, so you can easily factor it into your overall budget.

If you are prevented from travelling due to serious sickness such as COVID-19, and are forced to cancel your trip, our Travel Insurance protects you with up to $15,000 coverage for overseas transport and accommodation expenses, including for new COVID-19 variants2.

Income Insurance's value-friendly travel insurance provides plan options suited to your travel needs and budget requirements. As you delve into the splendour of Australia's hidden gem wine regions, let the financial protection of Income's Travel Insurance support your adventures. This allows you to travel from Singapore to Australia ready to treasure every moment of your journey ahead.
Here's to seamless explorations, memorable sips, and the peace of mind that comes with secure travels. Cheers!
Explore even more travel and lifestyle guides online with Income, from 5 hidden gems in Thailand to visit next to 5 lesser-known nature spots in Japan for an unforgettable vacation.
1 We will pay you for travel delay if the public transport you are scheduled to travel in during your trip is delayed for more than six hours in a row and is not caused by you.
2 For trip cancellation and trip shortening
This article is meant purely for informational purposes and should not be relied upon as financial advice. The precise terms, conditions and exclusions of any Income products mentioned are specified in their respective policy contracts. For customised advice to suit your specific needs, consult an Income insurance advisor. This advertisement has not been reviewed by the Monetary Authority of Singapore. ​
These policies are protected under the Policy Owners' Protection Scheme which is administered by the Singapore Deposit Insurance Corporation (SDIC). Coverage for your policy is automatic and no further action is required from you. For more information on the types of benefits that are covered under the scheme as well as the limits of coverage, where applicable, please contact Income or visit the GIA/LIA or SDIC websites (www.gia.org.sg or www.lia.org.sg or www.sdic.org. sg).