Unearth the Secret Sceneries: Top 5 Unknown Nature Places in Japan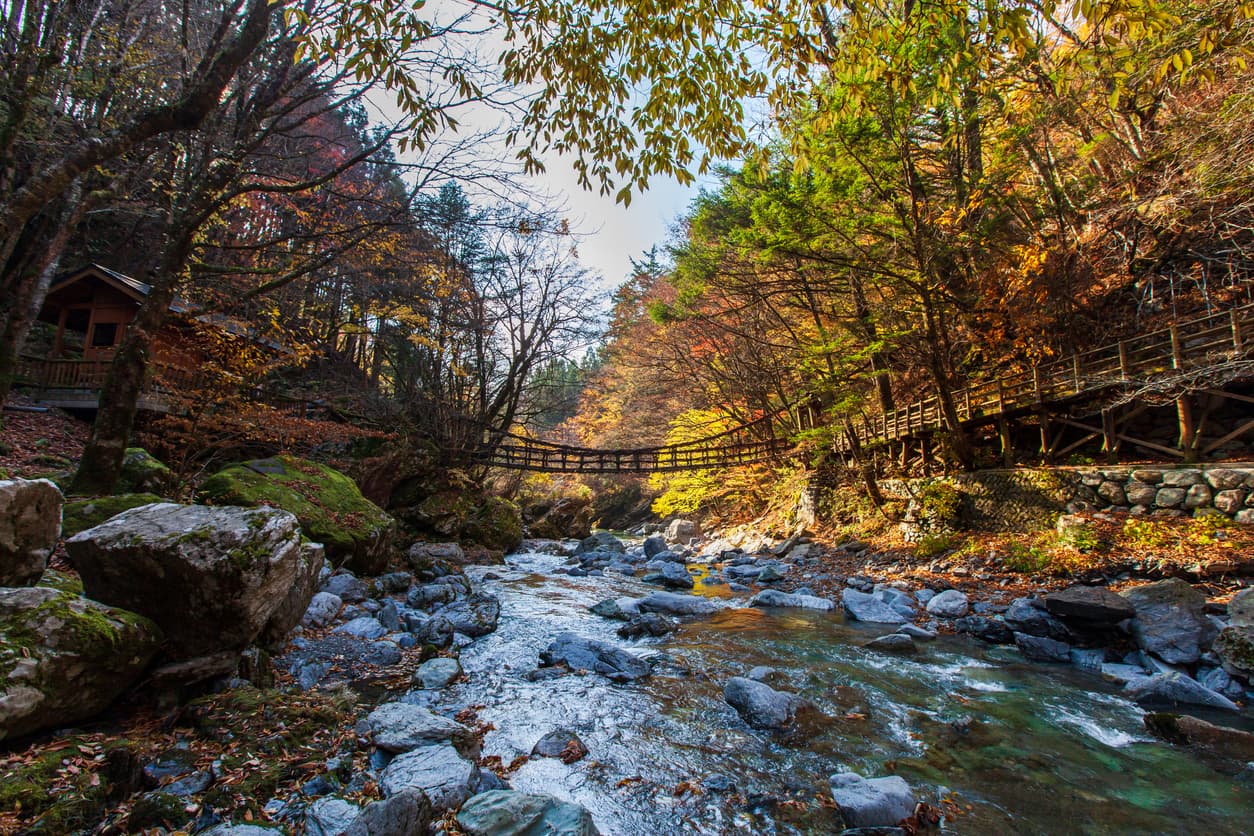 Amid the bustling cityscapes, neon signs, and technological marvels, Japan harbours an untouched and awe-inspiring beauty that's often overlooked. Venturing off the beaten path into nature in Japan takes you on a journey through beaches, rivers, and islands.
Travel beyond the hustle and bustle of Tokyo and Osaka, and give yourself the chance to uncover the country's hidden natural wonders. The experience will not only be serene and peaceful but also an opportunity to soak in the rich culture and traditions of rural Japan. If you're wondering where to go in Japan to experience this, we've got you covered.
1. Iya Valley
Set within the western reaches of Tokushima Prefecture, Iya Valley was historically home to 13 vine suspension bridges or 'kazurabashi'. The bridges, the lifeblood of the valley, were the sole method for its inhabitants to cross the gorges and the river below.
Today, three of those original structures – Iya Kazurabashi and the Oku-Iya Kazurabashi bridges – are carefully preserved and stand as popular attractions for those seeking a peek into Japan's past.
Besides the bridges, Iya is known for its hot springs and a plethora of outdoor activities, enriching your experience of travelling to Japan.
Things to do
Start your journey by heading upstream to the Oku-Iya Kazurabashi. Walking its length will prime you for the valley's showstopper, the Iya Kazurabashi. This bridge stretches a vast 45 metres over the Iya River, with the water's surface a dizzying 14 metres below the bridge's slats.
Despite the rustic appearance, rest assured there are hidden steel cables within the vines for safety purposes. The bridges are also reconstructed every three years to maintain its integrity.
Once you've crossed, head to Hotel Iya Onsen to experience the luxury of hot spring baths. Accessible via a cable car ride, the descent can be especially mesmerising during autumn so be sure to time your visit right.
Train Route: Embark on a 5-hour journey from Tokyo station to Oboke station.
Bus Route: Awaikeida station provides a 40-minute bus ride to Iya Valley.
Plane Route: Alternatively, take a short 1-hour-and-15-minute flight from Tokyo directly to Tokushima Airport for a more time-efficient journey.
2. Aoshima
Nestled within Ehime Prefecture, Aoshima, affectionately known as "Cat Island," is unique among the myriad of nature places in Japan. Originally a vibrant fishing island, Aoshima's human population has decreased over the years, giving way to the growing population of cats.
Now home to over 100 feline residents, Aoshima provides a unique spectacle for travellers yearning for an unconventional destination.
Things to do
Despite their semi-feral nature, Aoshima's cats have grown accustomed to human visitors. They are ready to play and pose for photos, especially if there's a chance for a treat. There's even a feeding area near the community centre for visitors to feed the cats.
The simplicity of Aoshima, devoid of hotels, restaurants, and vending machines, encourages visitors to reconnect with nature and focus on the experience.
Train + Boat Route: Start your journey at JR Iyo-Nagahama station, conveniently located a short walk from Nagahama Port. From here, ferries embark for Aoshima twice daily at 8 a.m. and 2:30 p.m. Please note the return ferries leave Aoshima at 8:45 a.m. and 4:15 p.m. As there are no overnight stays on the island, it's crucial not to miss the last boat back to the mainland.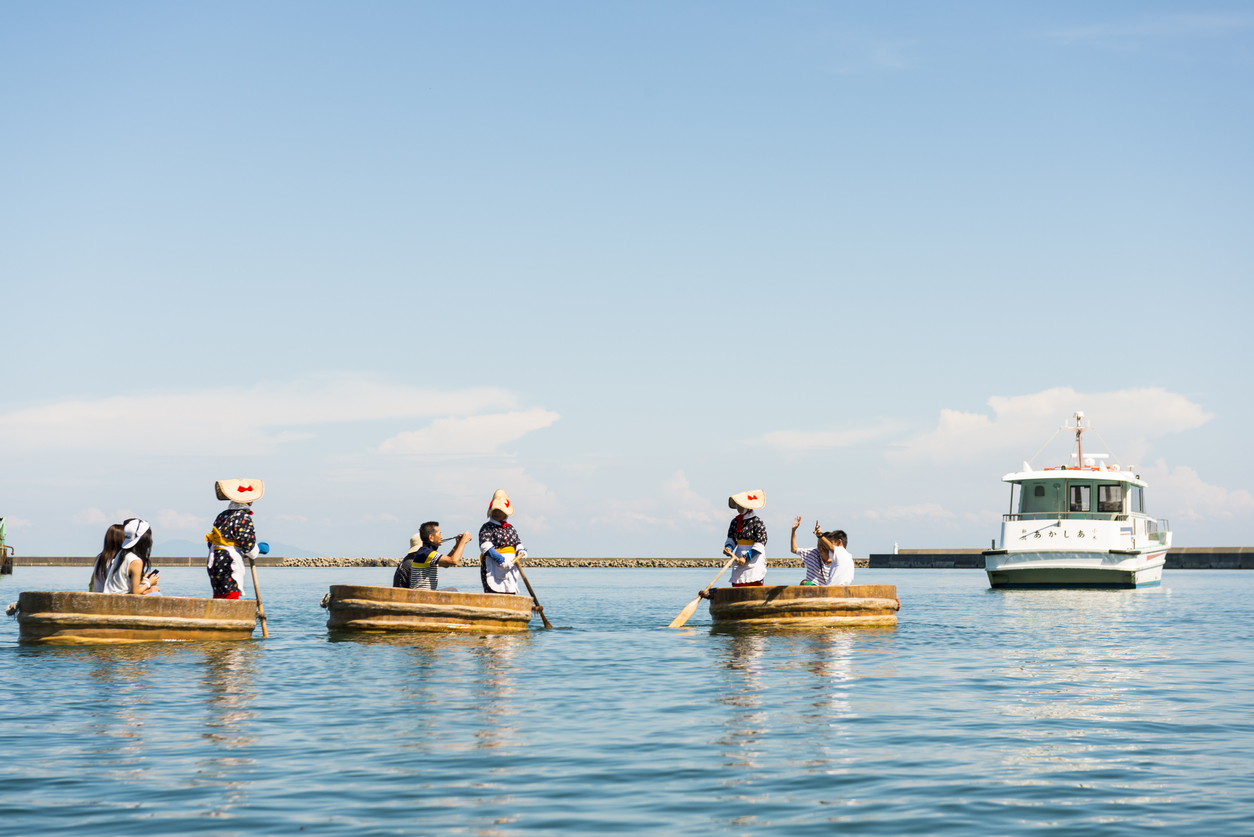 3. Sado Island
Off the coast of Niigata Prefecture, Sado Island is one of Japan's largest islands. It's best known for being the home and backdrop for the annual Earth Celebration, organised by the famed Kodo taiko drumming group.
Adding to its charm, Sado Island is also a conservation success story as it is now a safe haven for the endangered Japanese Ibis.
The island's historical significance resonates from its Edo Period when it served as Japan's core of gold mining operations. The Sado Kinzan Gold Mine, a major financial pillar for the Tokugawa Shogunate, is now decommissioned. However, its doors remain open to visitors, offering insight into its rich history through museum exhibits and walking tours through the mining tunnels.
Things to do
Every August, the Earth Celebration turns Sado Island into a cultural fest. Mainly held in the Harbour Market at Ogi Harbor, you can enjoy the performances and participate in workshops spanning three days. As spaces are high in demand, it's advisable to register early.
Just off the Ogi Coast, you can also find a unique cultural gem – the "Tarai Bune." These boats, resembling half-cut wooden barrels, were traditionally used for harvesting wakame seaweed, abalone, and turban shells amongst the area's numerous reefs. At the Rikiya Kankō Kisen at Ogi Port, visitors can hop aboard these vessels for an immersive cultural encounter.
Don't miss out on the scenic drive along the Osado Skyline through the Osado Mountains. Along the way, you'll find a rest area from where you can go on a 90-minute hike to the summit of Kinpokusan, the island's highest peak.

How to get there:
Boat Route: Sado Kisen operates multiple routes to Sado Island from different ports including Niigata City to Ryotsu Port, Naoetsu to Ogi Port, and Teradomari to Akadomari. Journey times may take up to two and a half hours depending on the chosen route and type of ferry. Take note that some routes are seasonally operated and unavailable during winter.
4. Yoron Island
If you're looking to explore beyond Sado Island, Yoron Island makes a worthy next stop. Yoron Island, one of Japan's southernmost islands, sits close to Okinawa. This small island, home to around 6,000 residents, is a treasure trove of stunning natural scenery. The island's charm is complemented by the friendliness and warmth of its locals, who are well-known for their laid-back lifestyle.
Things to do
One of Yoron Island's top attractions is Ooganeku Beach, the largest beach on the island. A hotspot for swimming and sunbathing, the beach also offers an array of marine adventures, including snorkelling and tours in glass-bottom boats.
A visit to Yoron Island isn't complete without catching a glimpse of Yurigahama, a sandbar that emerges only at low tide. Its appearance, usually during spring and summer, varies each day and is a much-anticipated event, with its ephemeral existence earning it the label of a 'phantom island.'
A journey deeper into Yoronjima's natural wonders unveils the Akasaki Limestone Cave. Prepare to be awed by the stalactites in the cave, created from the erosion of the island's coral reefs.
Boat Route: Ferries provide one daily service each from Kagoshima to Okinawa, which includes stops at Yoron.
Plane Route: Yoron Airport, located near the ferry port, offers flights from Okinawa and Kagoshima.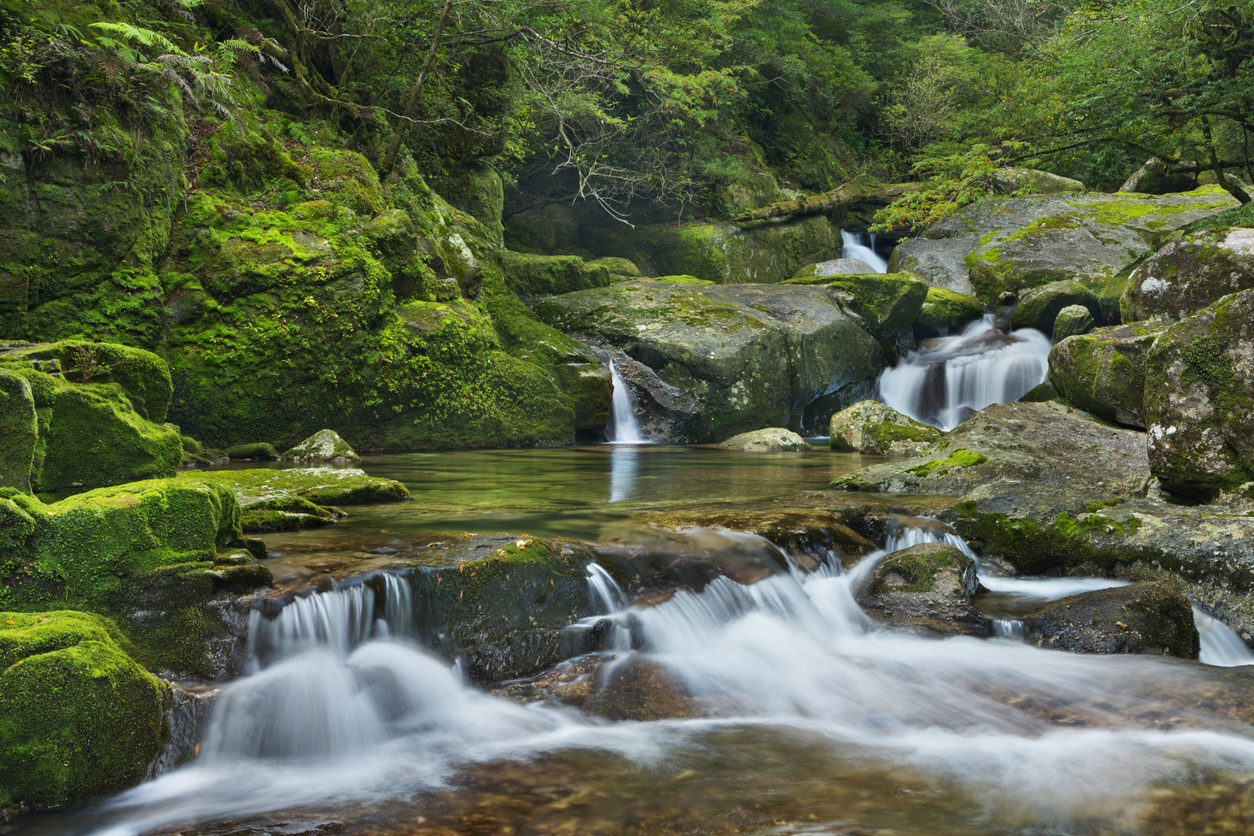 5. Yakushima
Yakushima is a sanctuary for nature lovers located about 60 kilometres off the coast of Kagoshima, a southern prefecture of Japan. With its ancient cedar forests – some of which are over a thousand years old –, the island has earned the recognition of being a UNESCO World Heritage site. The unpredictable climate, marked by regular rainfall, adds to the intrigue of this place.
Things to do
Start with a visit to the Shiratani Unsuikyo Ravine, a nature reserve known for its ancient Yaku sugi cedars. For relaxation, the Hirauchi Kaichu Onsen offers seaside hot springs that provide therapeutic benefits.
The island is also home to the mesmerising Ooko-no-taki and Senpiro-no-taki waterfalls, must-see attractions for nature enthusiasts. Stop by the Yakushima Lighthouse for panoramic views of the surrounding ocean and unwind with a leisurely stroll along the unique star-shaped sands of the Sango-no-hama beach.
For a more adventurous experience, join a canoeing expedition or indulge in the tranquil Japanese practice of forest bathing.
Boat Route: For sea travel from Kagoshima to Yakushima, you have a choice of the faster jetfoil speed boat taking approximately two hours, or the more leisurely car ferry lasting around four hours.
Plane Route: For those who prefer to fly, there are several daily flights operating between Kagoshima Airport and Yakushima Airport. The flight duration is a quick 40 minutes.
Bonus: Handy Japanese phrases to know before visiting these spots
As you venture into Japan's lesser-known nature spots and rural places, you step into a world deeply embedded in tradition and natural splendour. Yet, as you journey further, you might notice that English isn't as widely spoken.
This language barrier is not necessarily a drawback. On the contrary, it enhances the authenticity of your travel experience and allows for deeper immersion into the Japanese way of life. Nonetheless, this still requires some groundwork on your end.
With this in mind, here are a few basic Japanese phrases that can come in handy during your trip:
"Sumimasen" (すみません): This means "Excuse me" and can be used to catch someone's attention or to apologise.
"Eigo o hanasemasu ka?" (英語を話せますか?): This translates to "Do you speak English?" and can help identify if there's a common language for communication.
"Toire wa doko desu ka?" (トイレはどこですか?): "Where is the toilet?" – an essential phrase for every traveller!
"Kore wa ikura desu ka?" (これはいくらですか?): This translates to "How much is this?" and will prove very helpful while shopping or dining.
"Kippu wa doko de kaemasu ka?" (切符はどこで買えますか?): "Where can I buy tickets?" – a handy phrase when visiting attractions or using public transportation.
"Kono basho wa doko desu ka?" (この場所はどこですか?): "Where is this place?" – useful when asking for directions.
Learning these phrases not only aids communication but also shows respect and appreciation for the local culture. Armed with these phrases, your exploration of nature in Japan can be even more rewarding.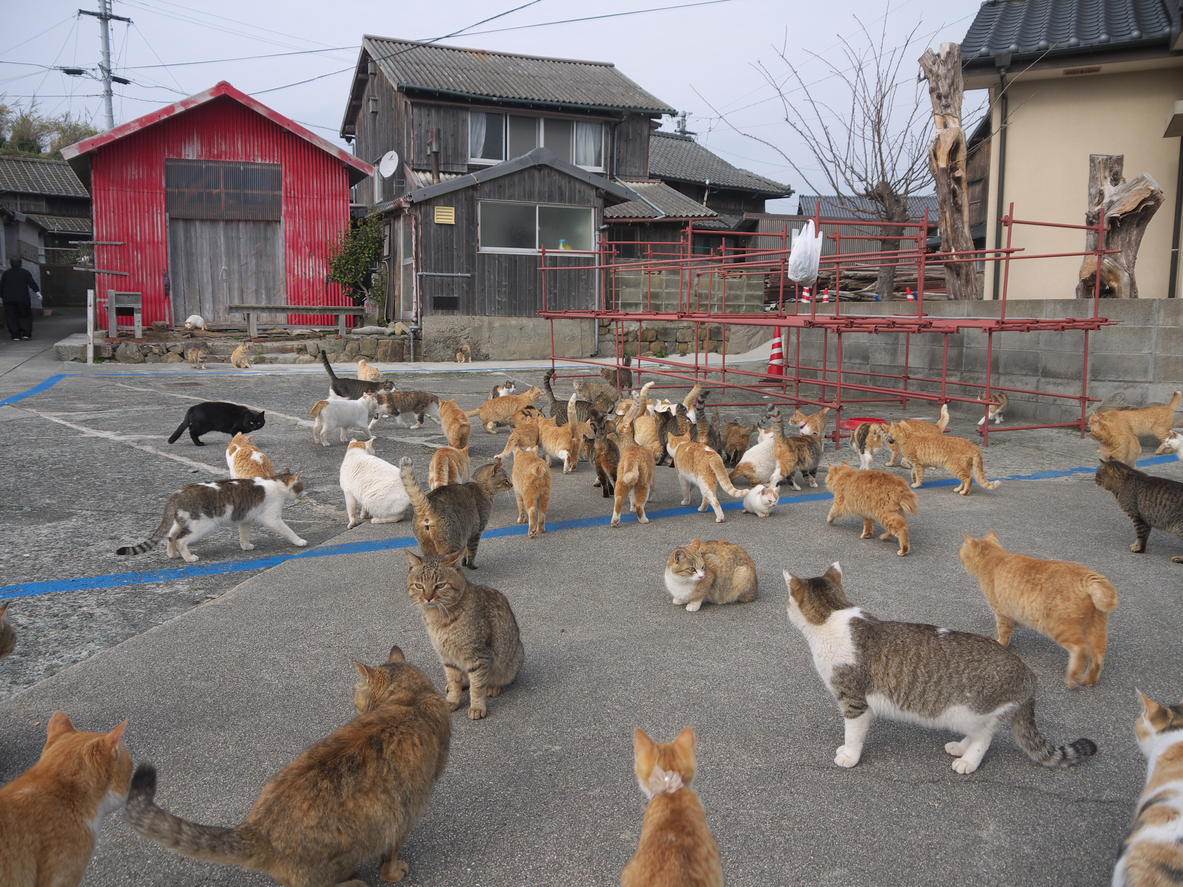 Prepare for your adventure with travel insurance
As one of the best places to visit in Asia, Japan offers an array of unforgettable experiences that marry history, culture, and breathtaking natural beauty. But before embarking on your journey to Japan, there's one more crucial step to take – securing travel insurance.
It's always essential to be prepared for any unforeseen circumstances during your travels out of Singapore. From travel delays1 to overseas medical expenses, Income's Travel Insurance can provide you with peace of mind throughout your trip to and from Japan.
Moreover, if you are travelling with your spouse, partner, or children, opting for the Family cover2 can be an efficient way to secure protection for the whole family under one policy. This way, you can appreciate the nature activities and experiences Japan has to offer – from the mountainous Iya Valley to the pristine Yakushima – with ease and confidence.
For more trip ideas, you can explore our guide on fun, adventurous things to do in Taipei.
1 We will pay you for travel delay if the public transport you are scheduled to travel in during your trip is delayed for more than six hours in a row and is not caused by you.

2 Family cover provides coverage for 1 or 2 adults who are spouses or partners at the time of purchase and any number of their children as long as:
- Adult(s) is 16 years and above and is the parent or legal guardian of the children
- Child(ren) is below 21 years old and is the biological or legally adopted child(ren) or ward of the adult named under the policy
- Adult(s) and child(ren) must be insured under the same policy
- Adult(s) and child(ren) must travel together if they are insured under single trip plans (not applicable for yearly plans).
This article is meant purely for informational purposes and should not be relied upon as financial advice. The precise terms, conditions and exclusions of any Income products mentioned are specified in their respective policy contracts. For customised advice to suit your specific needs, consult an Income insurance advisor. This advertisement has not been reviewed by the Monetary Authority of Singapore. ​
These policies are protected under the Policy Owners' Protection Scheme which is administered by the Singapore Deposit Insurance Corporation (SDIC). Coverage for your policy is automatic and no further action is required from you. For more information on the types of benefits that are covered under the scheme as well as the limits of coverage, where applicable, please contact Income or visit the GIA/LIA or SDIC websites (www.gia.org.sg or www.lia.org.sg or www.sdic.org. sg).