5 Intangible Gifts You Can Give Your Child on Children's Day
In Singapore, Children's Day typically falls in the first week of October and is a time for kids to celebrate the joys of childhood. On this holiday, parents typically spend time with their kids and treat them to a nice meal or buy them some new toys. These definitely make our kids happy and brings a smile to their faces. But what else can you give your kids this Children's Day?
Check out these 5 things your kids will always be grateful for: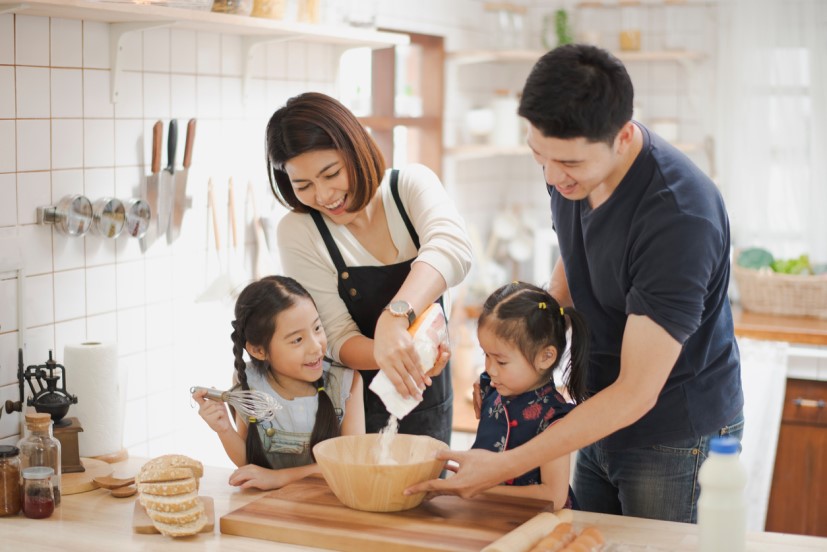 1. Quality Time
While it may seem cliché, giving your child the gift of quality time is incredibly important especially in the early stages of childhood. Unfortunately, it's not always the easiest gift to give what with all our work and life responsibilities. Most days seem to just pass by in the blink of an eye and before you know it, you realise that your child's all grown up.

However, it's also important to note that there's a fine line between the quantity and the quality of time spent with your children. High quality time spent with children is much more beneficial for their growth and development than long hours spent doing nothing meaningful. So don't worry about not having enough time for your children because what truly matters is how you choose to spend the time that you have.

Here are a few tips on how you can spend quality time with your children:
Let your child pick an activity which the both of you can do together. Be sure to follow through and complete the activity without getting distracted by any other obligations.
Develop morning and nighttime routines with your children. This can be something as simple as reading a book together at bedtime or greeting your child each morning with a hug and telling them you love them.
Have meals with your child as often as you can. You can also try preparing a meal together which doesn't always have to be elaborate. Use meal time as an opportunity to sit with your child and talk to them.
Put your phone on silent when you're spending time with your child. If you can help it, put your phone away so that you're not tempted to scroll through social media while spending time with your child.
Set a day of the week aside where you give them your full attention. Do not take out your laptop or get distracted by chores. It is important to be fully present with them.
2. An Open Line of Communication
One of the most important factors that play a part in raising a happy, well-balanced child is open communication. Open communication is vital to a child's mental and emotional well-being.
Parents who talk to their children daily and show that they care by actively listening are able to create a climate for open communication. Children who feel loved and accepted by their parents are more likely to open up and share their feelings or concerns with their parents.

Keeping an open line of communication is all about encouraging your children to talk to you so that they can share what they're feeling and thinking. It's also about being able to listen and respond in a sensitive way to all kinds of things, including unpleasant situations.

Here are a few tips to improve communication with your child:
Talk to each other on a daily basis. It doesn't have to be about anything in particular, just trivial things. The purpose of this is to get your child used to open conversation which will hopefully make it easier for them to share when bigger issues arise in future.
Good communication is not only verbal but also physical. Observe your child's body language and try to respond with non-verbal messages as well.
Be open to your child about all kinds of feelings, including happiness, sadness, anger, fear, and anxiety. This will help your child to understand their own feelings a lot better and share them with you.
Emphasise the importance of honesty. Of course, the best way to teach your child to be honest is to lead by example!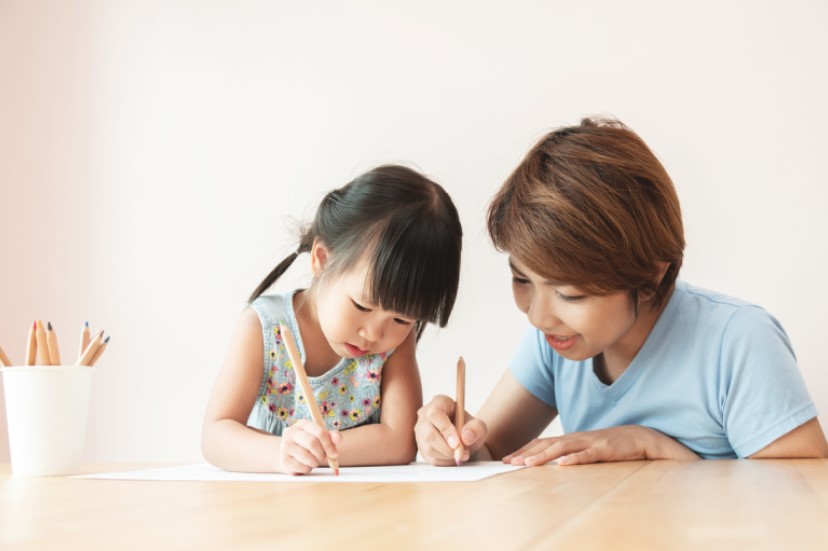 3. Support & Encourage Your Child's Interests
Your child's interests and hobbies are what bring joy, energy, and meaning into their lives. As a parent, you can support them by showing interest in the things they are passionate about which help children become happier, healthier, and well-balanced. Finding ways to nurture and grow their interests is also important – this allows them to grow in their interests and gain confidence in their skills.

If you don't quite know yet what your child's interests are, don't worry. Here a few tips to help you discover and support your child's interests:
One of the easiest ways to find out what your child is interested in is through simple observation. Instead of asking them outrightly what they like to do, watch what they do most frequently and what makes them happiest.
Don't impose your own interests on your child just because you think it's better for them. Remember, this isn't about you. Make your child's interests your primary focus.
Express curiosity and interest in what your child likes to do. Ask questions and listen carefully when they answer. Asking open-ended questions will get your child to start talking more about what they like, and encourages critical thinking.
Support your child's interests by buying them materials or toys related to it. Do they like to draw? Encourage this by buying her drawing and colouring materials. Does he like automobiles? Show your support by buying him a book about cars.

4. A Safe, Happy Home
As a parent, you aspire to create an environment for your children to feel safe, happy, and most importantly, loved. You want your home to be one that every member of the family will want to come home to at the end of the day. It doesn't have to be lavishly decorated or fancy, but it has to be full of openness and positivity.
Giving your child a home where they can freely play, express their feelings, and be themselves is a gift that will serve them beyond Children's Day and well into adulthood.

Fortunately, all it takes are a few simple changes you can implement in your home to make it feel safer and happier:
Make coming home a happy encounter. Greet your spouse at the door when they come home and avoid expressing any stresses, concerns, or problems. Whoever it is who's just arrived should be given a happy homecoming by everyone in the family.
Always let your children know they can turn to you for any concerns or problems that they may be facing. Knowing you will always be there for them will give them a sense of comfort and security.
Minimise accidents from occurring at home by installing items such as non-slip rubber mats in the bathroom and ensuring dangerous objects are stored away safely. Invest in a personal accident insurance plan like PA Assurance on top of your child's health insurance plan. PA plans offer coverage against accident-incurred injuries, so that you can rest easy knowing that your child will be well taken care of should an accident occur at home.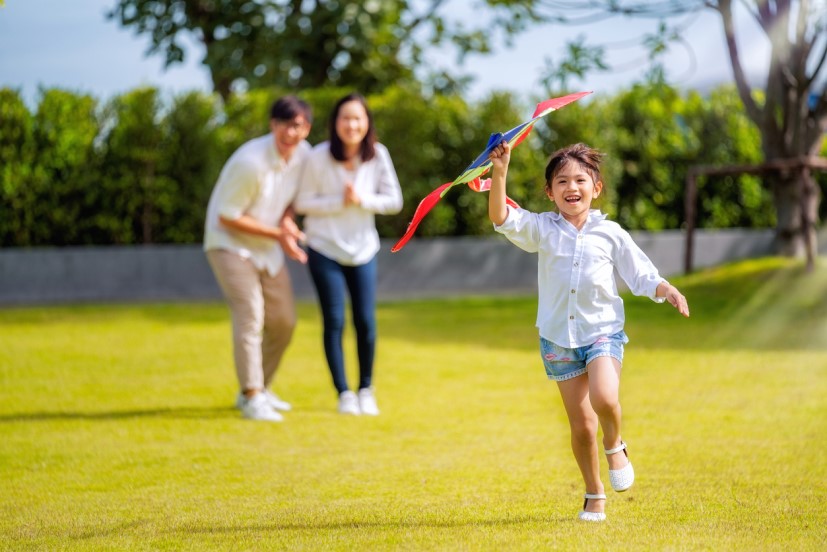 5. Protect and Invest in Your Child's Future
While this may not be something your child will appreciate right now, it's definitely something they'll be grateful for when they're older.

The first thing to do is to make sure you're protected with a life insurance plan. Having this ensures your ability to continue supporting and giving your kids the best is as protected as possible in the face of critical illness, disability or death. These unfortunate situations may put you or your family under great financial pressures, which may result in having to sacrifice the nice-to-haves for necessities. Life insurance ensures this never happens, and that you'll be able to continue indulging your child's happiness for life. Find out more about protecting your kids' happiness here.

Once you're protected, the second thing you can do is gift them an insurance savings plan. One such plan is Income's Gro Saver Flex Pro, a bespoke insurance savings plan that allows you to choose your premium and policy terms to best meet your savings goal for your child's education and receive protection all at the same time.

Gifts such as the ones mentioned above are definitely atypical for a Children's day gift, but they will definitely stay and have a lasting impact on your kids until they're adults. As we work towards making our children as happy as possible, in both big and small ways, let's remember that it's also our duty to protect their happiness.
This article is meant purely for informational purposes and should not be relied upon as financial advice. The precise terms, conditions and exclusions of any Income products mentioned are specified in their respective policy contracts. For customised advice to suit your specific needs, consult an Income insurance advisor. This advertisement has not been reviewed by the Monetary Authority of Singapore. ​
These policies are protected under the Policy Owners' Protection Scheme which is administered by the Singapore Deposit Insurance Corporation (SDIC). Coverage for your policy is automatic and no further action is required from you. For more information on the types of benefits that are covered under the scheme as well as the limits of coverage, where applicable, please contact Income or visit the GIA/LIA or SDIC websites (www.gia.org.sg or www.lia.org.sg or www.sdic.org. sg).