5 Pieces of Advice From a Parent In Her 40s To Her Younger Self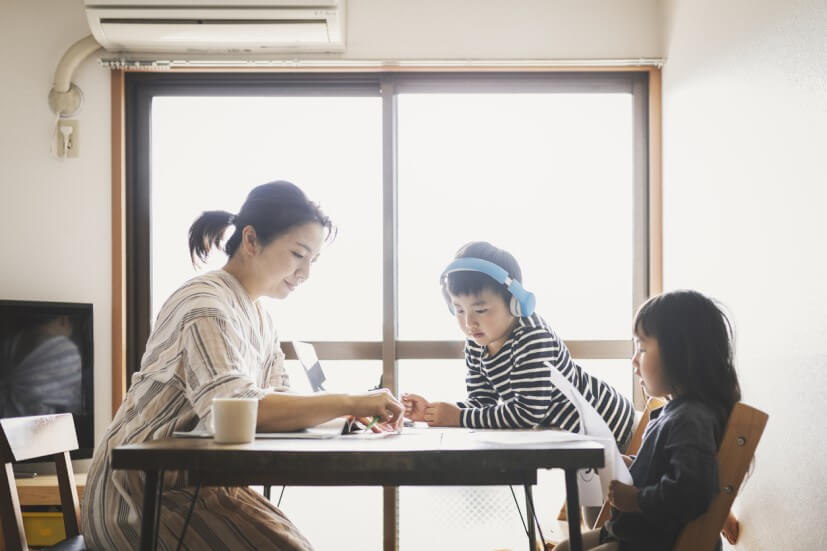 Parenthood is a life-changing experience, with the first and foremost change being in terms of priorities. Life starts revolving around the new-born and soon enough, your own needs start to take a backseat. Indeed, parenthood can be challenging as there is no one-size-fits-all approach to parenting.

Now that I'm a 43-year-old parent of two children, I wish someone had advised me on how to navigate the ups and downs of parenting back then. However, through my personal learnings and experiences, here are 5 tips I would like to impart to today's younger parents.

Tip 1: Start exercising early on so you can keep up with your little ones
Like many other parents, my husband and I both work full-time. But due to the nature of his job, my husband often works long hours, leaving me to parent solo quite often. When you have young and active children, this can definitely be a challenge as you have to set aside time to entertain them, guide them in their studies and school projects, and even deal with their occasional fights and tantrums.

Between juggling my work and taking care of my kids, all these responsibilities naturally started to take a toll on my health as I found myself getting exhausted easily and experiencing chronic pain in my shoulders, back, and legs. At times, it got so bad that I had to take medical leave from work, which only added to the pressure of having to deal with a mounting backlog of work upon my return.

I consulted a physician recently, who in addition to prescribing medicines and supplements, advised me to exercise regularly and ensure that I take proper rest for my overall physical and mental well-being. This was when I realised the importance of regular exercise and why parents today should start doing this as early on as possible, no matter how busy, so as not to suffer later on in life.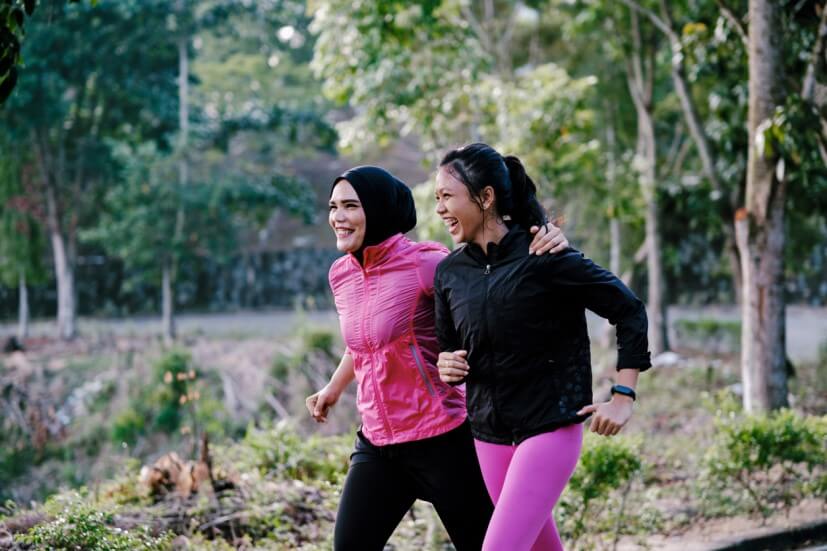 If you need some motivation, try exercising together with your kids, which can serve as a fun, bonding routine. There are plenty of online workouts available or you can even play sports together outdoors. The added benefit is that when your child sees you being active, they are likely to emulate your lifestyle in future.

Tip 2: Take care of your mental health
Managing a household and raising a family while being a working professional can no doubt be a mentally draining for many. For me, I'm guilty of letting stress get the better of me on multiple occasions, which saw me snapping and yelling at my family, especially when my kids were younger. This in turn, affected my relationship with them as they didn't know how to respond to my outbursts in a healthy way.

As such, do keep in mind to take some personal time for yourself, even if it's just for 30 minutes a day. Have a conversation with a good friend, watch your favourite TV show or try meditating. What helps is to build a routine that allows you to recharge so that you can feel like yourself again. After all, happy kids are raised by happy parents.

Tip 3: Enjoy life's little pleasures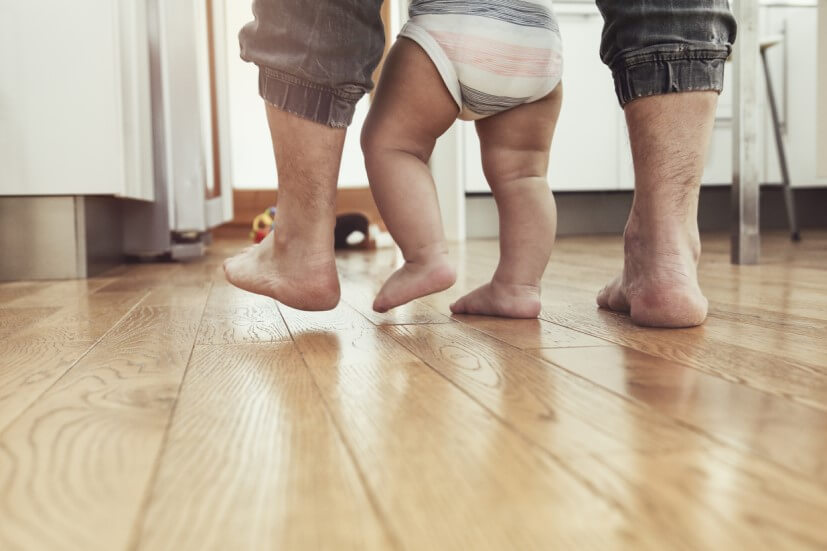 The daily rigours of life can make you so busy that you may miss out on important milestones in your child's life. For instance, when my son was about a year old, I sadly missed out on witnessing his first steps, as I was travelling for work at that time. On another occasion, I was not able to attend my daughter's first dance performance due to work commitments once more.

Yes – it's easy to get sucked into several other commitments outside the family but you'll soon realise how quickly kids grow up. Before you know it, they'll be adults and leaving the nest to forge their own path.

So, while time is still on your side, take the time, to spend some quality time with your kids, which might not necessarily mean going on a fancy vacation. Do something as simple and fun as baking a cake with your children, having an ice-cream by the roadside or bringing them to the park. These will be the moments they truly remember and not the expensive toys you got them to make up for the time you didn't spend with them.

Tip 4: Go with the flow
Parenthood is challenging enough as it is and there's no need to make it more so by comparing your kids' development and success with their peers, and shielding them at all costs.

With my eldest, I was fixated with whether he was hitting certain milestones such as taking his first crawl to speaking in full sentences to knowing his ABCs. When he was in primary school, I even concerned myself with his class ranking and how tall he was as compared to his classmates. At times, he would come home crying because of a disagreement with a friend, and I would offer to remedy the situation. Naturally, all these added to unnecessary stress which I wished I paid less attention to.

As such, my advice to parents is to go with the flow and enjoy the ride. While we definitely have a duty to guide and support them, it is worth remembering that all kids develop at a different pace and they are in fact capable of handling issues on their own, if we let them. This will in turn help them to exercise their independence and become more resilient in how they respond to challenges and solve them.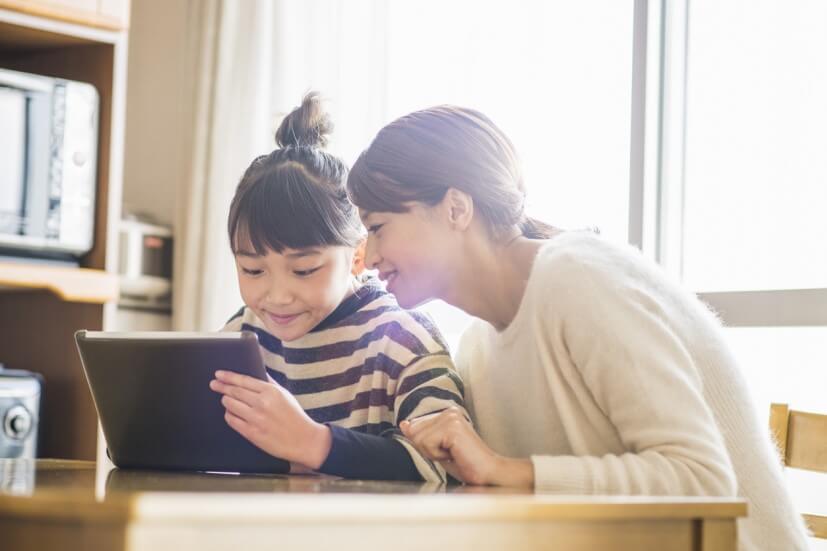 For example, just the other day, my younger daughter approached me for help to change her virtual background for a video call with her friends. After telling her to give it a try, she ended up looking up the internet for steps, and within no time, she was changing virtual backgrounds like a pro.

Tip 5: Start saving early on
Every parent wants to provide their children with the best possible education and all the comforts of life. However, needless to say, limited finances can hamper plans.

For me, I began working when I was 21 years old and continued working after I got married as both my husband and I were determined to give our children a better life than we had lived. However, what we had failed to do as a couple was to have a proper plan in place for our finances and as a result, struggled to upkeep our family expenses, leaving little for personal savings or investments.

Fast forward to today, we find ourselves laden with worry, thinking about not just our children who will be entering university in about 10 years' time, but also our own retirement plans. Unfortunately, this realisation has come late and we certainly wished we had planned ahead earlier in life so that we wouldn't need to save up even more aggressively within a shorter runway.

In conclusion: Act now
As such, if there's one takeaway I'd like to you have, it is this: Start saving as early as possible as it will tremendously ease your worries in time to come. You will be able to rest easy knowing that your kids will be well provided for and that you can enjoy a comfortable and well-deserved retirement.

If you want to know how to get started and are looking for a savings plan, connect with an advisor today.


Important Notes:
This article is meant purely for informational purposes and should not be relied upon as financial advice. The precise terms, conditions and exclusions of any Income products mentioned are specified in their respective policy contracts. For customised advice to suit your specific needs, consult an Income advisor.