Inclusivity Is Key To Our Digital Transformation
A lot has been said about enhancing diversity in a company by hiring more "diverse" candidates. The idea is to tap on a pool of talent from different backgrounds and world-views, who can value-add to the business through creativity, ideas and innovation. Diverse perspectives can also offer more holistic insights to customers' needs and motivations and potentially make the company more effective and consequently, more successful.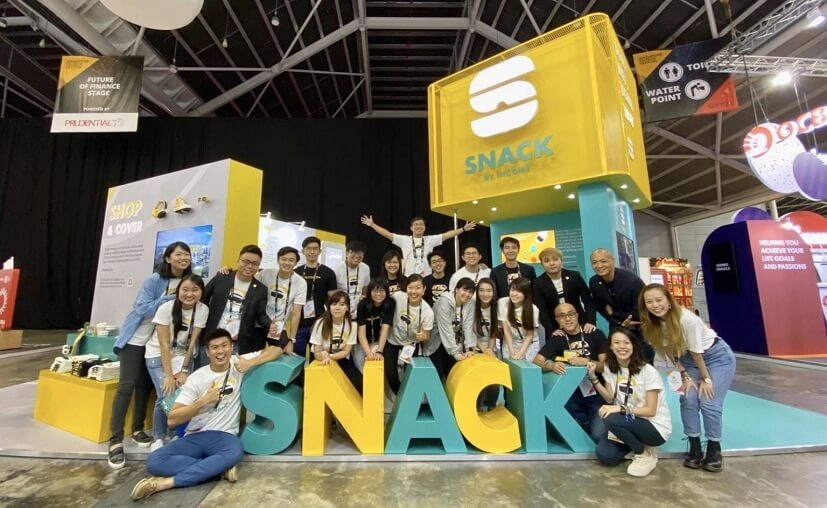 To jump-start digital transformation at Income, we've been deliberate in attracting talents with no prior insurance work experience to hot-house innovation at the Digital Transformation Office (DTO). Two years on, we've had lawyers, bankers, entrepreneurs and business developers launch new innovations with us that reimagined the way we engage with, purchase and consume insurance.

Diversity in people, perspectives and ideas has been helping us steer digitalisation at Income. What propelled our journey, however, is inclusivity. Here's how we have rallied colleagues behind our digital transformation journey.

Bridge the new and the old
Embarking on digitalisation was a big change. We knew from the onset that the shift could only be mobilised through trust. Before becoming Income's Chief Digital Officer, I was the Chief Operating Officer and have been an employee for over a decade. I am a familiar face and it is important that internal stakeholders, especially business owners, see the DTO as collaborative and non-threatening when driving change.

We started small at first at the DTO - with just me and two other colleagues from the Corporate Office. It was both deliberate and strategic to staff existing employees at the DTO. Our initial task was to learn to work and collaborate with start-ups by lending them our domain expertise across different business units so that collectively, we bring insurance innovations to market with speed. We were the bridge to a new way of working and change at Income.

Be purposeful
We ensure that colleagues understand that our shift to become a digital insurer is a business imperative that supports Income's long-term growth and business sustainability. Knowing why we do what we do gives meaning and purpose to our jobs-to-be-done, since we contribute to Income's success uniquely.

Through Townhalls, media announcements, internal memos, and sharing via our intranet news portal, OrangeBeats, we have been purposeful in building a ground swell about digitalisation, innovation and transformation at Income by communicating and amplifying our initiatives, projects and achievements. This has helped influence buy-in, since not all colleagues are involved in work that is close to the change.

Build an immersive environment
Exposing staff to digitalisation and allowing them to experience it first-hand have also been crucial for staff engagement during our digital transformation journey.

For example, with the HR team, we pushed for the idea of 'HR on the Go', a mobile app that allows staff to apply/approve leave, expenses and claims. We also introduced mobile access for staff to gain entry to Income offices and access printers via a shake of their mobile phones, while facial recognition for office access at the DTO took off. Zoey, our AI recruitment chatbot is now enabling screening of candidates and recruitment of financial consultants more efficiently.

We also continue to build knowledge, excite and inspire innovations amongst Income staff. We challenged colleagues to think and ideate like a start-up, leveraging technology at IdeaSmash, our internal 36-hour Idea Hackathon. Income Innovation Festival (InnovFest) on the other hand, introduced colleagues to new technologies, not limited to insurtech and start-ups, to build awareness about digitalisation and disruptions. We explored virtual reality technology most recently and saw potential for application in several aspects including compliance and training.

Empower experiential learning
The concept of piloting projects through cross-division agile teams has been critical to Income's digital transformation. Proof of concepts and pilots allow business owners to experience what works and what doesn't, assess how they can improve with iterations, and to scale with speed to solve business problems or to curtail certain initiatives.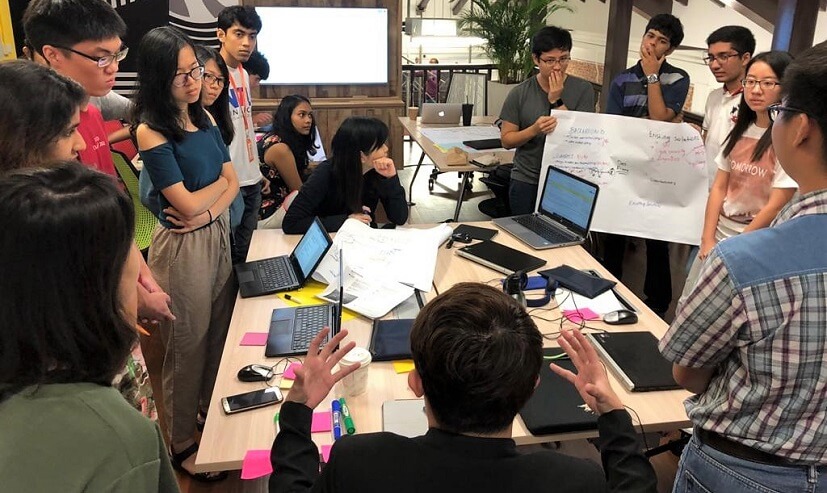 In this regard, we trial innovation efficiently by embracing failures fast and without too much at stake. This helps shift conversations to "what could work" from "should we start". More importantly, such pilots help us cultivate and groom experienced change agents, who help influence co-workers positively daily.

Develop a common language
All Income staff are given training on design-thinking, where being able to empathise with customers is central to problem solving. By learning to take on the customers lens to ideate, prototype and test solutions at work, we have established a common language at Income to propel digital transformation through customer-centricity.

Excite and inspire
Leading digital transformation at Income has been quite a ride for the past 2.5 years. And it has paid off to some extent.

Droplet clinched the Singapore Business Review Technology Excellence Award for "Digital – Personal Insurance" last year for its uniqueness, innovation and dynamism. Droplet protects commuters against surge pricing on ride-hailing platforms on rainy days and with 20% of policy purchases coming from return customers, the lifestyle insurance has resonated with consumers and is embedded in their daily lives.

We also beat 24 other insurers in Singapore to emerge top at the Applied Innovation Institute Singapore Insurance Innovation and Digital Benchmark, which lauded us for our online effectiveness, social presence, digital innovations and push into insurtech.

We generated much buzz with our partnership with China's first internet-based insurer, Zhong An to test-bed, bring speed to and scale digital insurance innovations in Singapore and regionally. By joining forces, we boosted Income's technical capabilities to readily integrate with digital ecosystem partners. To date, we have broken new ground partnering Grab Insure and CARRO and have inspired next-generation offerings that reimagine insurance.

We will continue to excite and capture the imagination of our people to shape a new era of insurance together. We can't wait to unveil what we have in store for 2020. So stay tuned!