5 Festive Family-Friendly Christmas Getaways from Singapore (2022)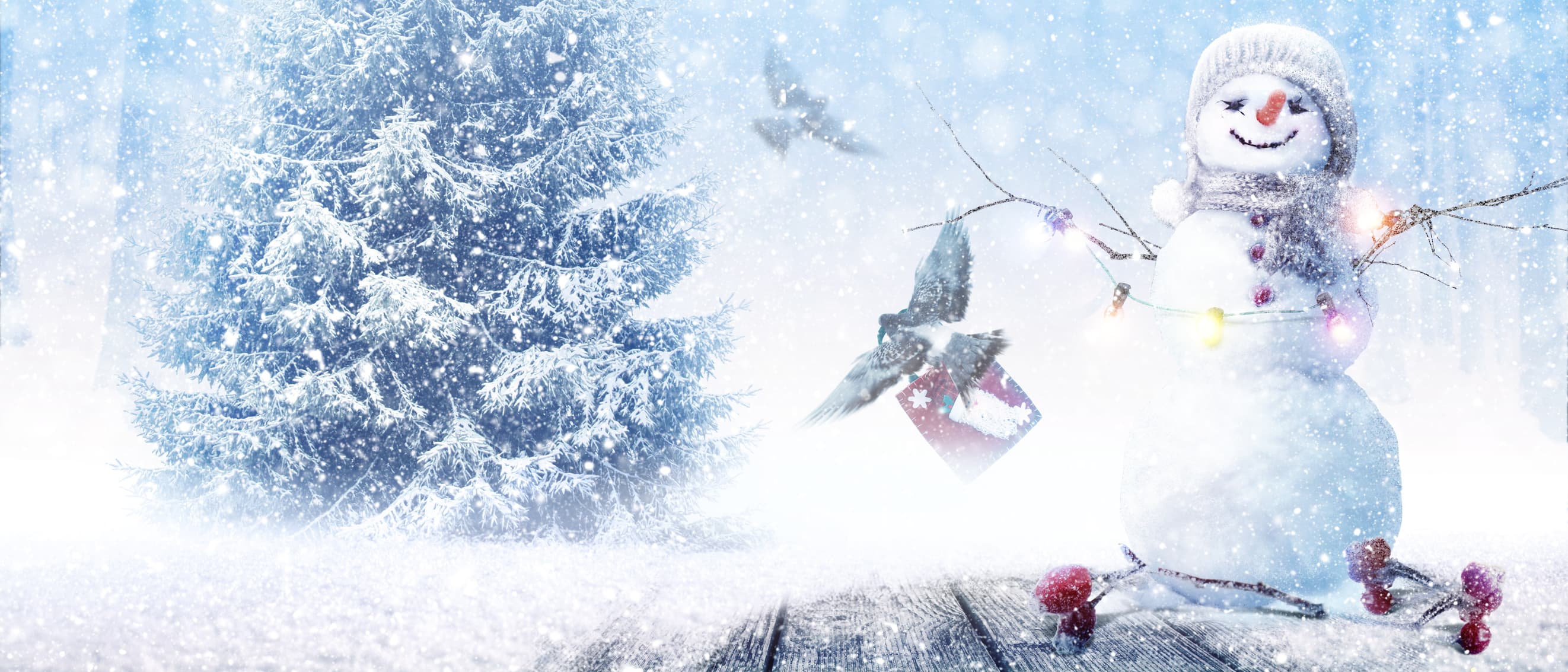 Now that Christmas is in sight, it's that time of the year to start dreaming of your Christmas vacation with the kids. If you're coming up short on family-friendly Christmas holiday ideas, fret not. Whether you'd like to celebrate with a guaranteed white Christmas or build a festive sandman on the beach, here are five Christmas destinations that are packed with seasonal festivities and fun for all ages!
Christmas travel tips
Travelling abroad with your family during the most wonderful time of the year can be a rewarding experience, but it can also come with its own challenges. Here are a few tips on how you can make the most out of your Christmas vacation:
Check admission hours for attractions

. As it's the holiday season, the popular kid-friendly destination you've planned for your itinerary might have special operating hours. If the particular attraction is important to you or if you require significant travel to get there, be sure to confirm that it's open on the day of your visit.

Embrace local traditions.

Depending on the country, there may be local Christmas traditions that are new to you. To truly experience Christmas at your destination, celebrate the holiday the way locals do to make this Christmas extra special!

Be prepared for travel inconveniences with Travel Insurance.

Even if you've made the necessary preparations, unexpected mishaps can still occur. The Christmas holiday period is often more prone to flight delays due to bad weather or other disruptions that can crop up during your trip. To stay ahead of these inconveniences, ensure that your Travel Insurance has adequate coverage for the whole family.
Where to go for your Christmas family vacation
Whether you plan to unwrap the Christmas magic on a short vacation near Singapore or in a remote arctic region far from home, these destinations—arranged in chronological order based on flight duration—are perfect for experiencing the yuletide spirit.
Tokyo, Japan
From as early as December 1, the city amps up the voltage on its annual winter illuminations, with different districts competing to put on their most sensational festive garb. A favourite spot is the Marunouchi area, which is crowned by a towering 14-metre Christmas tree and decorated with sparkling LED lights along the street, creating a truly magical atmosphere.
Of course, for the ultimate family-friendly Christmas experience, you can't miss the seasonal celebrations at Tokyo Disneyland and DisneySea. Disneyland's Christmas Stories Parade will feature Disney characters in their splashiest Christmas outfits, while DisneySea's Christmas Time With You is a 25-min Christmas entertainment bonanza.
What to do to get into the festive spirit: See the city's incredible lighting displays, go Christmas shopping in Ginza and Shibuya, and tuck into a slice of strawberry shortcake—a local tradition.
Where to stay: Hilton Tokyo Bay is the only official Tokyo Disney Resort® hotel and is located next to Disneyland. There are free shuttles to reach train stations to Tokyo, along with fairytale-themed rooms and a Disney Store.
Dubai, United Arab Emirates
This sprawling Middle Eastern playground isn't short on merry ways to make you feel like a kid again—whether you're sliding down some ski slopes, hopping aboard the craziest theme park rides, or racing across the billowing dunes on a desert safari. While Christmas isn't an official holiday here, the ambitious city is more than capable of making up for it with an array of festive souks, dazzling in-mall Christmas displays, and, yes, pristine snow at the indoor winter wonderland Ski Dubai. The icing on the cake is the comfortably cool weather in December (ranging from 16˚C to 26˚C), perfect for building festive sandmen on its plentiful beaches.
What to do to get into the festive spirit: Hunt for the best Christmas markets in town, throw a snowball at Ski Dubai and feast on a dizzying mix of international cuisines.
Where to stay: Jumeirah Beach Hotel has everything a family needs—pool and beach access, an adjacent location to Wild Wadi Waterpark, and a vibrant KiDS Club with activities from aqua fun to face painting.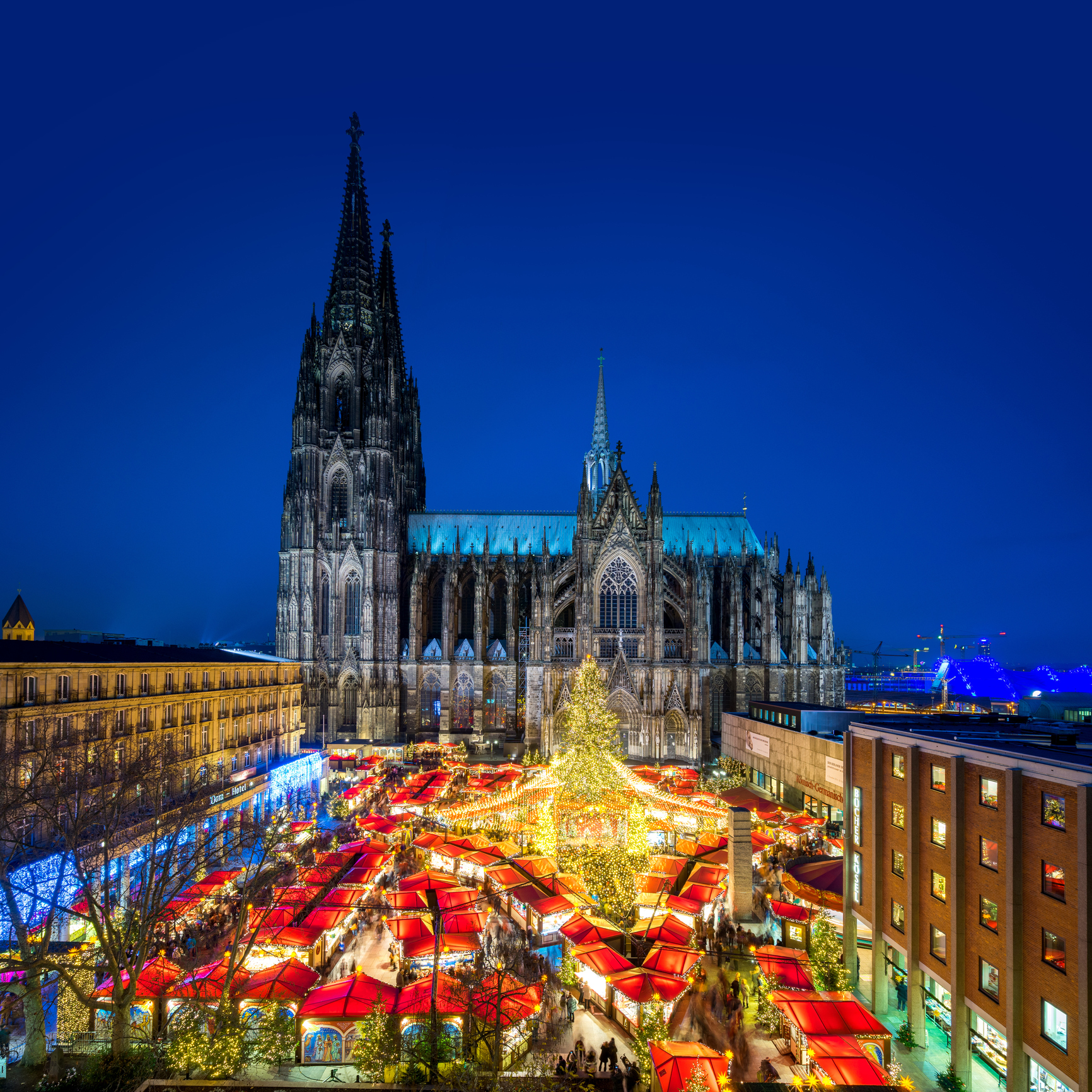 Cologne, Germany
Come Christmas, Germany's 'Cathedral City' is dressed to the hilt with lavishly decorated Christmas markets in the city centre. Every market is dedicated to a different theme, making it worth your time to go market-hopping and explore them all.
The most popular market is the Cologne Cathedral Christmas Market (Weihnachtsmarkt am Dom), which, as its name suggests, is located next to the historic cathedral and draws over four million visitors each year. But for a more family-friendly market, kids will love the St Nicholas Village Christmas Market on the Rudolfplatz with its replicas of half-timber houses, candy floss stalls and the striking backdrop of a mediaeval city gate that looks straight out of a storybook.
What to do to get into the festive spirit: Apart from shopping at Christmas markets, visit the Christmas Garden in the Cologne Zoo and check out various circus performances and concerts happening across town.
Where to stay: A stone's throw away from the cathedral, Cologne Marriott Hotel is a convenient, reliable option with spacious rooms that will make your family feel right at home
New York City, USA
There's always more than a little magic to be found in a New York City Christmas that will satisfy even the Grinchiest among us. The best New York attractions transform into festive extravaganzas during this time, while there are holiday markets and pop-up shops to hit, and family-friendly performances like the Radio City Christmas Spectacular to see.
But if there's one quintessential Christmas activity you can't miss in New York, it's ice-skating. The rink under the Rockefeller Centre Christmas Tree is iconic for its backdrop of the golden Prometheus statue. To get ahead of the queue, snag your tickets in advance when they go on sale in November.
What to do to get into the festive spirit: Don't miss ice-skating, Christmas shopping, festive performances, and the most stunning holiday displays along Fifth Avenue and in the Dyker Heights neighbourhood.
Where to stay: At Loews Regency New York Hotel, the Loews Loves Families programme offers complimentary cribs, family activity guides and kid-friendly menus. The best part? Kids under 18 stay for free!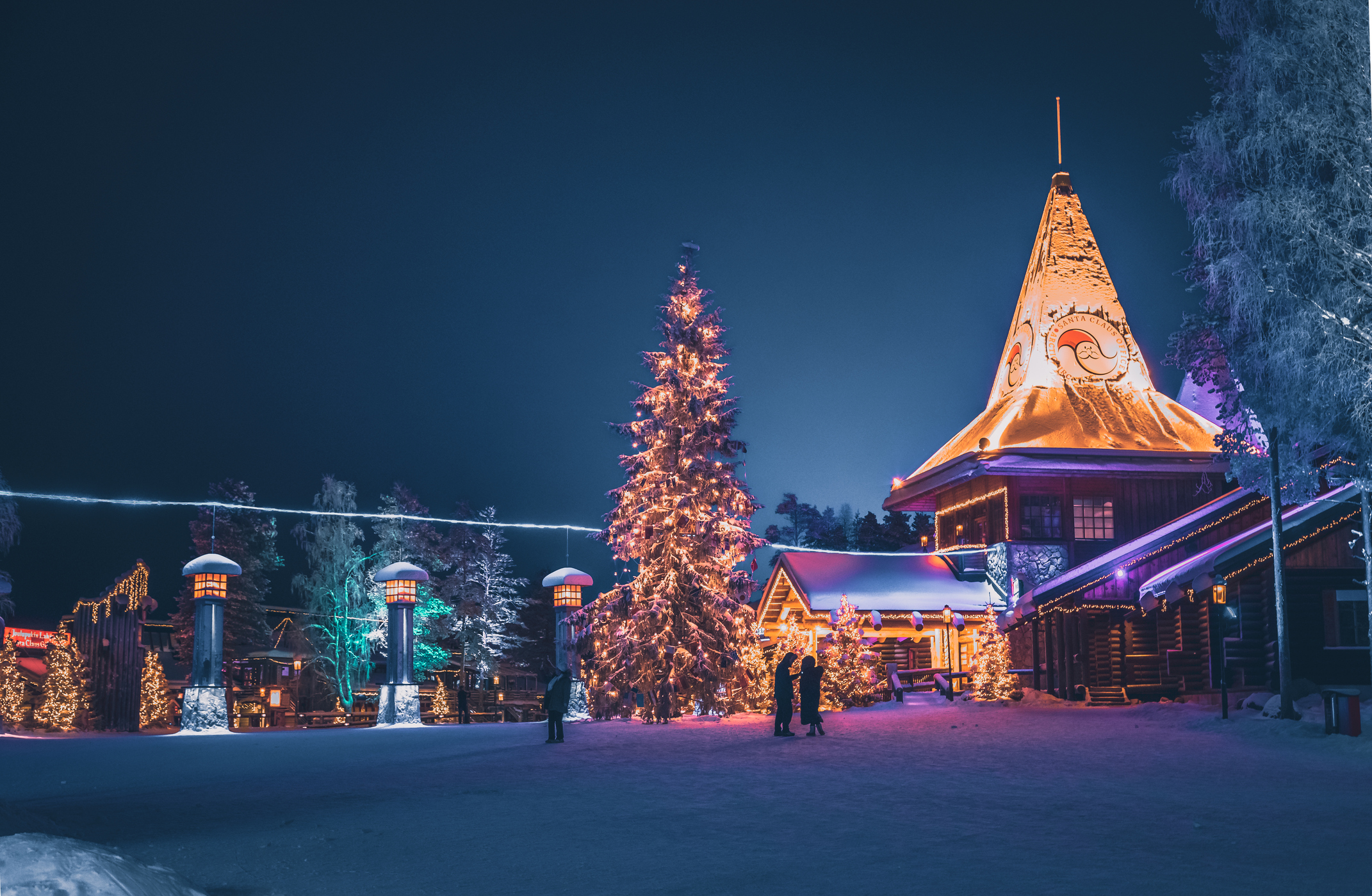 Lapland, Finland
It's hard to imagine a more authentic Christmas holiday than one spent in Lapland. Nestled deep within the Arctic Circle in northernmost Finland, Lapland is the stuff of enchanted fairytales. Think meet-and-greets with Santa Claus himself, snow-dusted forests, and a population that has more reindeer than people.
It's recommended that you spend at least four nights on your trip. Rovaniemi, Lapland's bustling capital, is where most visitors land and it's also home to Santa Claus Village. But Santa and his elves are just half of the story. There are also reindeer safaris to be had, ski slopes to sled down and glittering ice castles to explore.
What to do to get into the festive spirit: Rare is the Christmas present that can rival a private Northern Lights safari on a reindeer sleigh.
Where to stay: Located one minute's walk away from Santa Claus' main office, the quaint wooden cabins at Santa Claus Holiday Village are a truly magical experience for kids. You can even invite Santa Claus to your cabin to deliver gifts personally!
Conclusion
Whether you'd like to spend Christmas in snow, sand or water, these family-friendly destinations keep the holiday cheer going every year. Plus, it's never too early to start planning for the next holiday season. To keep your Christmas vacation stress-free and fun for everyone, be sure to include Travel Insurance on your to-do list before you go. Forget the worries about missing baggage or medical expenses incurred during the trip and focus on getting the most out of your Christmas holiday with the kids!