The 5-Day Plan to Taking Better Control of Your Finances

Like most Singaporeans, you probably consider money as a top source of stress, even though you save money regularly and stick to a budget. You might also feel as though retirement and other goals are out of reach, despite your good financial habits. If that's the case, you are not alone.
A recent survey shows that many Singaporeans don't have enough funds for an emergency, and that 65% are behind in their retirement savings. It's no surprise that money is the top source of stress for Singaporean adults, with 54% concerned about making more money to improve their quality of life.

The good news is that getting your finances on track is simpler than you think. We've put together a 5-day plan to help you manage your money and meet your goals, whatever they may be. Just take it one day at a time, and you'll see a big improvement on how you spend and save.
Day 1: Discover Where Your Money is Going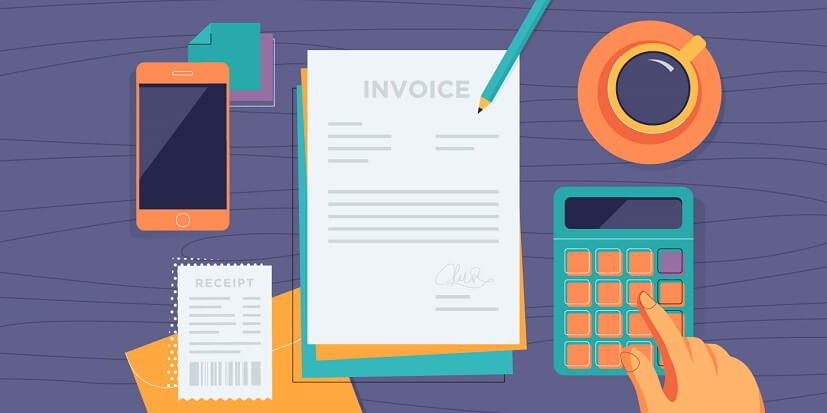 Before anything else, create financial awareness and understand where your money is going. Today, do this exercise to see if your spending matches your priorities.
Look back at the last 3 months and add your monthly income.
Look at your bills for the last 3 months and add up your monthly expenses, including debts.
Subtract your monthly expenses from your monthly income.
If you have at least 20% of your income left after subtracting your expenses, you're on the right track! If there's less than 20% left over, see if you can cut down on travel and leisure, or trim down your household expenses. You should ideally be saving 20% of your income for retirement and other long-term goals. True wealth is built when you consistently spend less than what you earn.

If you're uncertain about where your money is going, look through last month's debit and/or credit card statements and try to categorise your spending (i.e. groceries or utilities). Still unclear about your expenses? Start from scratch and make a record of every payment or purchase you make. We recommend tracking your spending for a month before starting this 5-day plan.
Day 2: Decide What You Want to Save For, and How You'll Do It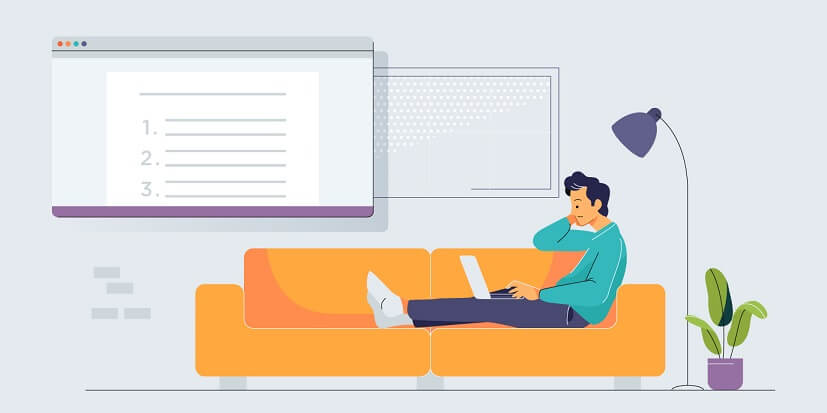 Today, you are going to daydream. What do you want to achieve in the next 2 years? 5 years? 20 years? Make a list of everything you want to accomplish, or big-ticket items you want to purchase. When you know what you want, making the right financial moves becomes easier.

Once you're done writing, take a step towards making your dreams a reality. Identify which dreams come with a price tag and research how much it costs. Then define your goal by assigning a target amount for your dreams, and a timeframe for saving this amount.

Let's say you have a 3-year-old child, and your dream is for her to attend university overseas. Your goal is to save $300,000 for your child's university fees and living expenses within 15 years. This means you need to set aside $1,666 a month.

Once you have your target amount, decide on the most effective way to meet it. A long-term goal like saving for university can be better met through financial instruments that will make your money work harder over time. On the other hand, goals you'd like to achieve in the next year or two can be funded through disciplined monthly savings or finding alternative sources of income.

Not sure what you'd like to achieve? Here are some ideas:
Short-term goals (1-2 years)
Clear credit card debts
Build an emergency fund (3-6 months' worth of expenses)
Renovate the home (around $58,000 for a 4-room flat)
Start a small business (from $10,000)
Mid-to-long term goals (5 – 15 years)
Save for children's university fees (around $58,000 per child for a local university)
Supplement parents' retirement ($500 - $2,000 per month)
Upgrade to a condo ($250,000 cash down payment for a $1 million condo)
Save for a comfortable retirement (from $1,000 per month)
Day 3: Review Your Savings and Investments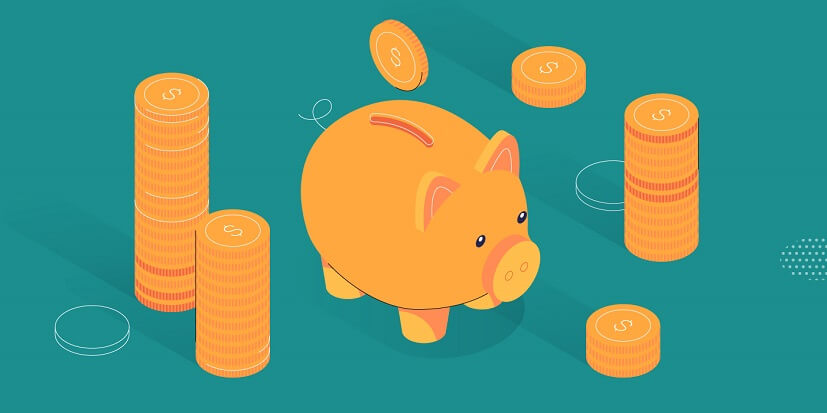 Today, take a critical look at your existing savings and investments. Are you on track to meeting your goals? Are your investments still meeting your changing needs?

It's good to review your savings and investments annually so you don't miss anything critical to your financial well-being. Do this on your birthday each year, or pick any other date you won't forget, like 9 September (9/9), or 10 October (10/10). Here are the things you should cover:
Life changes
Take note of major life changes that took place since your last review. Have you welcomed a new child, changed jobs, or started supporting your retired parents? Each of these changes have an impact on the bigger financial picture. Consider how these events affect the goals you defined yesterday.
Emergency fund
An emergency fund creates a safety net of highly liquid assets like cash, so you can weather through any crisis without undermining your financial security. You should have 3-6 months' worth of living expenses saved in your emergency fund.

Does your emergency fund have less than 3 months' worth of living expenses? See if you can divert a bigger portion of your salary here.

Have your monthly expenses increased since your last review? Consider topping up your emergency fund to cover new financial obligations.

Is your emergency fund now at the level you need? Congratulations! You can invest more into other financial goals.
Retirement Savings
Evaluate how much you've saved for your retirement so far. Look at the accounts and investments you've earmarked for retirement, including your CPF savings. Do these assets meet or exceed the amount you need to fund a comfortable retirement?

If the answer is yes, keep topping up your retirement accounts so you can stay on track. If you're behind, determine how much more you need to close the gap and see what changes you can make to increase your contributions.
Other Investments
It's important to make sure your investment portfolio keeps up with your changing needs. In general, you want a portfolio that's well-diversified, with a risk level that meets your circumstances and your goals. You also want to make sure that your portfolio isn't too dependent on a specific investment or asset class.

If reviewing your portfolio sounds overwhelming, you don't have to do it alone. A financial planner can help you understand your portfolio's performance and suggest more effective investment strategies, if needed.
Day 4: Check If You and Your Family are Properly Insured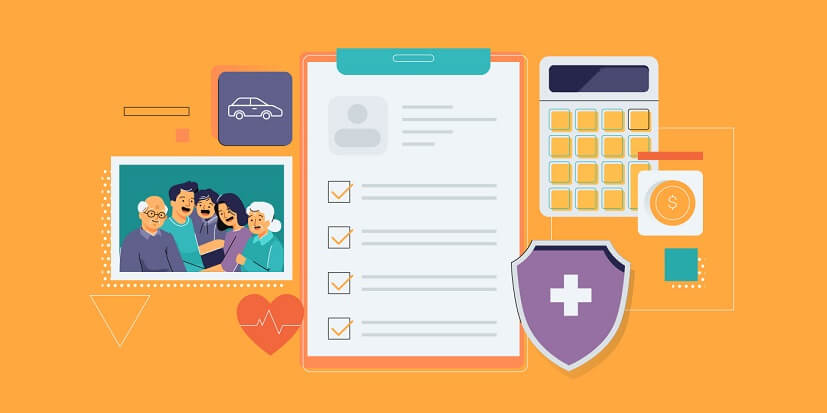 Take today to review your insurance policies and see if they're giving enough protection. Major life changes also have an impact on your insurance coverage, and you want to ensure that you're protected against life's uncertainties.

As you review your insurance policies, watch out for protection gaps – the lack of financial protection against the consequences of disability, critical illness, and other unfortunate events. Having a protection gap means you'll struggle to cover living expenses or debts, and be unable to maintain your lifestyle during a crisis.

Get started by following our detailed guide to identifying protection gaps. In general, it is recommended that you have the following:
Hospitalization plans
Boost your MediShield Life with an Integrated Shield Plan (IP)
Hospitalization plans for your children
Hospitalization plans for your parents
Life insurance
In case of death, you should have resources of at least 9 times your annual income
A Critical Illness rider that gives you at least 5 times your annual income
Personal accident plan
Claims for medical expenses that arise in case of an accident
Accidental death, where your family receives 100% of the sum insured in case of death due to an accident
Total permanent disability, where you get a payout in case of a permanent and total disability due to an accident
Partial permanent disability, where you get a payout in case of a partial permanent disability due to an accident
Day 5: Explore Your Options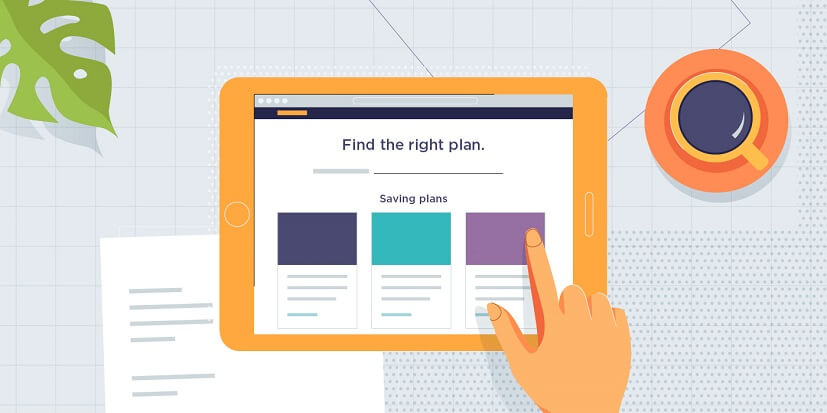 By now, you're clear about the financial goals you'd like to achieve, the enhancements you want to make to your savings or investments, and what gaps to close in your insurance coverage. The next step is to look at your options and find the best products to fit.

Singaporeans are spoilt for choice when it comes to insurance plans and financial products and the variety can be overwhelming. But remember: you don't have to manage your finances by yourself. If you're unsure about what to do next, speak to a financial advisor for advice on fast-tracking your savings goals or increasing your insurance coverage.

As you make progress with your personal finance education, you'll also get a better sense of what financial products suit your goals and risk appetite.

Taking Control of Your Finances Can Be Simple
Congratulations for making it this far! Over the last 5 days, you've made major improvements in your financial management. Take it to the next level and set these calendar reminders, so you remain in control of your finances throughout the year.
Reviewing your monthly expenses, once per month
Adjusting your financial goals, once per year
Reviewing your emergency fund, once every 6 months
Reviewing your investment portfolio, once per quarter
Reviewing your insurance policies, once per year
Remember, financial literacy is an ongoing journey. There's always something new to learn, and you get better at managing your money as you feed your financial brain. Spend at least half an hour each day reading a book or listening to a podcast about personal finance. Investing time in your financial education will give invaluable returns.

If you're behind on your financial goals, one way to get there faster is by increasing your income. Consider negotiating a raise, taking on consultancy work, or looking into financial instruments that give higher yields.

With these good habits and structures in place, you'll always have a financial safety net no matter what life throws your way.
This article is meant purely for informational purposes and should not be relied upon as financial advice. The precise terms, conditions and exclusions of any Income products mentioned are specified in their respective policy contracts. For customised advice to suit your specific needs, consult an Income insurance advisor. This advertisement has not been reviewed by the Monetary Authority of Singapore. ​
These policies are protected under the Policy Owners' Protection Scheme which is administered by the Singapore Deposit Insurance Corporation (SDIC). Coverage for your policy is automatic and no further action is required from you. For more information on the types of benefits that are covered under the scheme as well as the limits of coverage, where applicable, please contact Income or visit the GIA/LIA or SDIC websites (www.gia.org.sg or www.lia.org.sg or www.sdic.org. sg).