Ageing Solo Gracefully: Financial Planning for Your Golden Years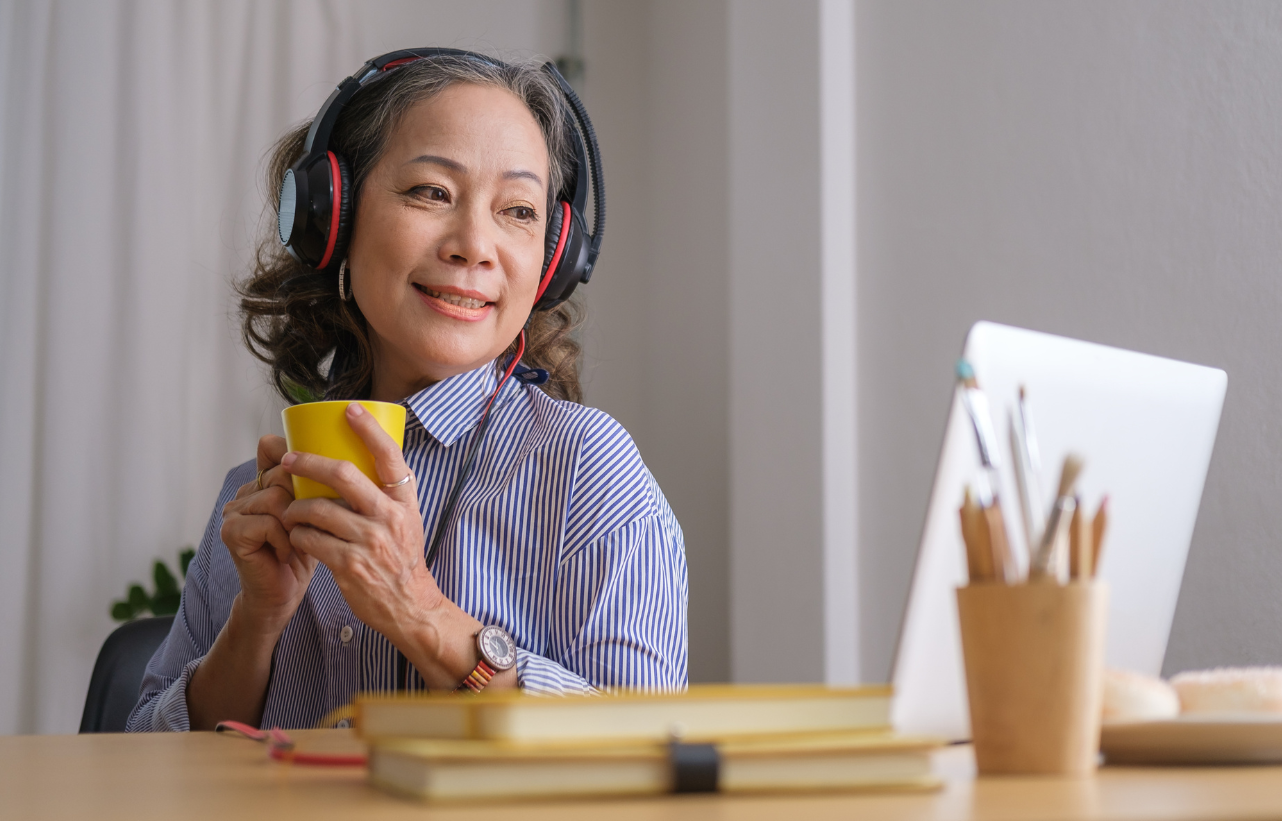 As the landscape of relationships evolves, more individuals in Singapore are choosing to remain single. Whether by choice or circumstance, being single in your golden years presents specific opportunities and challenges, and one crucial aspect that deserves careful consideration is financial planning. As you start getting older, it's essential to ensure you have secure and stable income sources that will carry you through retirement, even in spite of life's unknowns.
We will explore the importance of financial planning for individuals and provide valuable insights and strategies to help navigate the path towards a secure and fulfilling retirement in Singapore.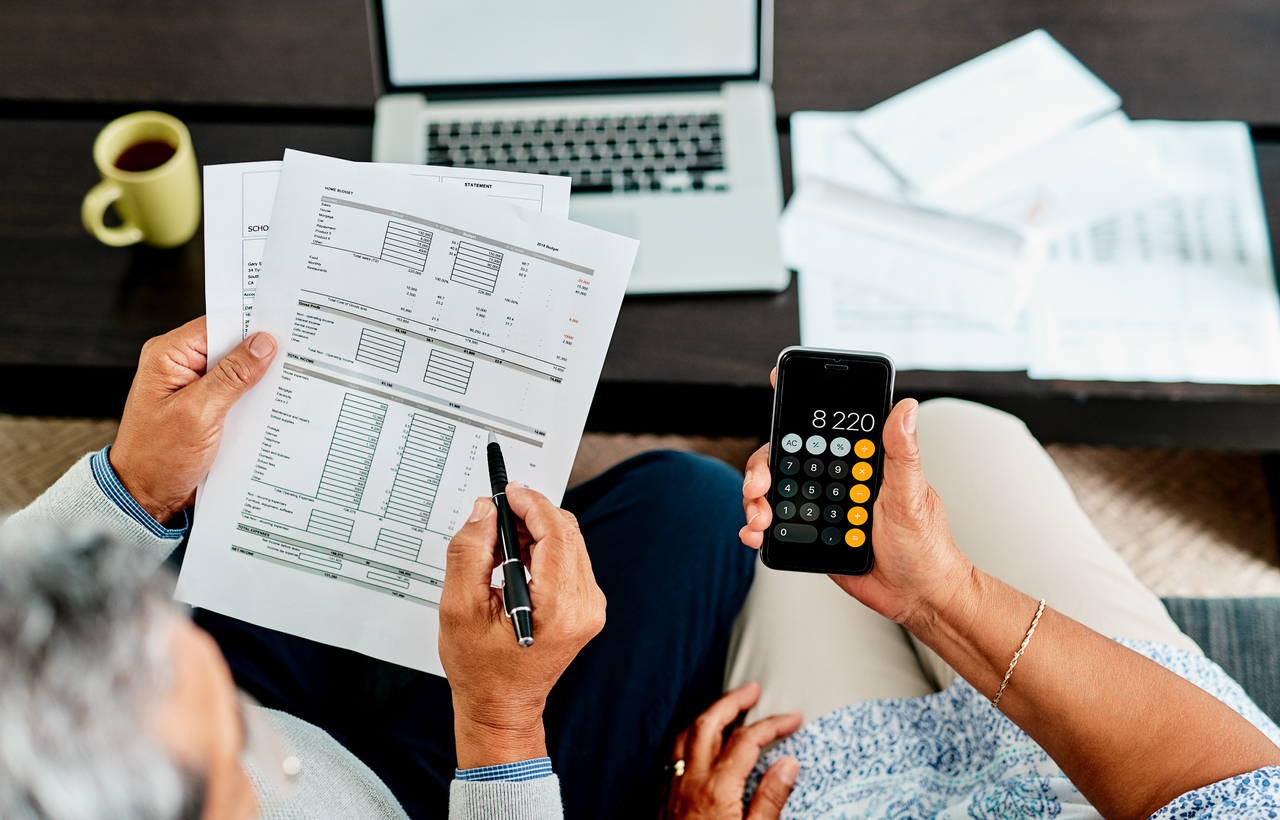 How to Budget for Ageing and Retirement
While it may seem that being single brings a smaller financial burden, it's important to recognise that as individuals get older, they may face unique financial needs and challenges. This makes it all the more critical to start planning early and consider purchasing insurance as part of a comprehensive financial strategy. Additionally, as some individuals age without dependents or a partner, they may not have the same level of support or provisions in place. This emphasises the importance of planning for retirement and ensuring sufficient resources to navigate their golden years independently.
Taking proactive steps to secure their financial future becomes even more crucial in this context. By proactively securing appropriate insurance coverage, such as retirement plans and long-term care insurance, individuals can safeguard their financial well-being and ensure they are prepared for any unforeseen circumstances. Taking these steps early on not only provides peace of mind but also offers the opportunity to build a strong financial foundation that will support them throughout their golden years in Singapore.
Here are some budgeting tips to give you all the guidance needed towards helping you create a brighter future today:
1. Determine Your Retirement Goals and Needs
The first step in budgeting for retirement is to determine your goals and needs. Consider the lifestyle you envision for your golden years and the expenses associated with ageing. Do you plan to travel extensively, maintain an active social life, or downsize to a smaller home? Understanding your retirement goals will help you estimate the financial resources you'll require. Take into account factors such as healthcare costs, leisure activities, housing, and any other specific needs unique to your situation. By having a clear understanding of your retirement goals, you can better plan and allocate your financial resources accordingly.
2. Create a Retirement Budget
Once you have a sense of your retirement goals and needs, it's time to create a retirement budget. Start by assessing your current financial situation, including your income, savings, and investments. Calculate your anticipated retirement income from various sources, such as government schemes and personal savings. Next, itemise your expected expenses in retirement, considering both essential costs, such as housing, healthcare, and daily living expenses, as well as discretionary expenses, like travel, hobbies, and entertainment. Be realistic and factor in inflation and potential healthcare costs. Creating a comprehensive retirement budget will give you a clearer picture of your financial needs and help guide your savings and investment strategies.
3. Maximise Your Retirement Savings
To ensure a comfortable retirement, it's crucial to maximise your retirement savings. Take advantage of retirement schemes and investment options available in Singapore. Consider contributing to the Central Provident Fund (CPF) Special Account, which offers attractive interest rates and tax benefits. Explore additional voluntary contributions to your CPF accounts to boost your retirement savings further. Additionally, consider other investment vehicles such as stocks, bonds, mutual funds, and annuities. Diversifying your investments can help grow your wealth and provide income streams during your golden years. Furthermore, you can build a substantial retirement fund with insurance savings plans such as Income's Gro Retire Flex Pro. This comprehensive retirement solution offers individuals a flexible approach to building their retirement nest egg. With Gro Retire Flex Pro, you can enjoy the benefits of monthly cash payouts1 when you retire, additional coverage against accidental death2, 3 and disability2, 4, and more. Seek professional advice from a financial advisor to help you develop a tailored retirement savings plan that aligns with your goals and risk tolerance.
4. Review and Update Your Plan Regularly
Financial planning for your retirement is an ongoing process. It's essential to regularly review and update your plan as circumstances change. Monitor your retirement savings and investments and adjust your contributions and investment strategies as needed. Keep track of any changes in government policies or schemes that may impact your retirement plans. Additionally, reassess your retirement goals and adjust your budget accordingly as changes in health may require adjustments to your financial plan. By regularly reviewing and updating your plan, you can ensure that it remains relevant, effective, and aligned with your evolving needs.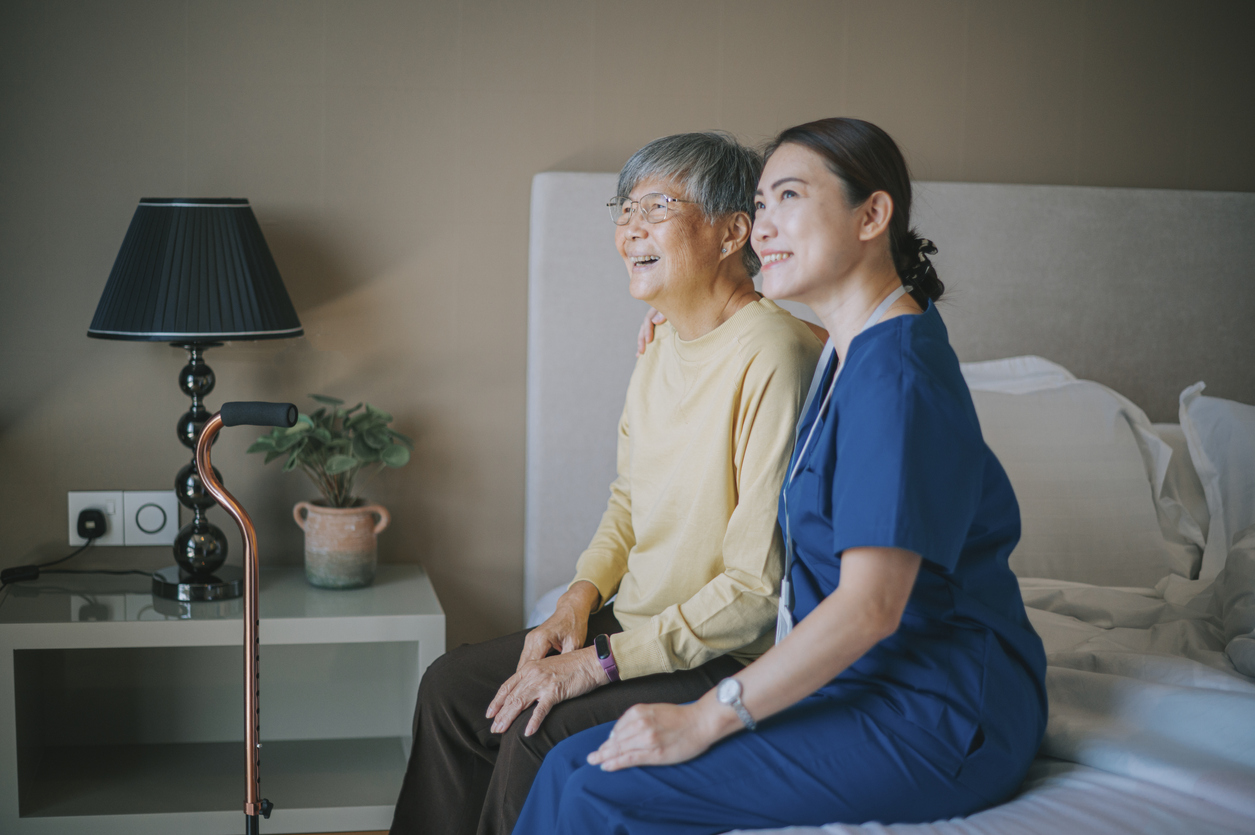 Challenges Facing Singles as They Age and How to Circumvent Them
Ageing can be a daunting prospect – particularly if you're an individual relying solely on yourself. However, budgeting correctly now can help make certain that you have enough financial security to improve your lifestyle in the later years of life. Here are some different ways to save up money while allowing you some flexibility and enjoyment today:
1. Long-term Care: Ageing at Home VS in an Elderly Care Facility in Singapore
One of the primary concerns for ageing individuals in Singapore is ensuring appropriate care and support as their needs evolve. The choice between ageing at home or moving to an elderly care facility is a decision that requires careful thought and financial management. While staying at home allows for familiarity and independence, it may require modifications to accommodate changing mobility and healthcare needs. Alternatively, moving to an elderly care facility can provide specialised care but comes with associated costs. It is crucial to assess the financial implications of each option and explore suitable insurance coverage, such as long-term care insurance, to ensure comprehensive support in your golden years.
2. Increased Psychological Vulnerability
Psychological well-being is an essential aspect of ageing gracefully. As a solo individual, you may face unique challenges related to social isolation and emotional support. Building a robust support system and actively engaging in community activities can help combat these issues. Seek out local organisations and groups that cater to seniors and offer opportunities for social interaction, hobbies, and learning. These connections can provide a sense of belonging and support, contributing to your overall well-being.
Additionally, consider incorporating mental health insurance coverage into your financial plan. Income Insurance's Star Secure Pro, with the Early Life Accelerator rider5 add-on, provides support for individuals who may be diagnosed with certain mental health conditions, such as major depressive disorder, obsessive compulsive disorder, schizophrenia, bipolar disorder, and Tourette syndrome, further down the road. Prioritising your mental well-being is key to enjoying a fulfilling and balanced retirement.
3. Estate Planning
Estate planning plays a crucial role in ensuring your assets are distributed according to your wishes and minimising potential disputes among beneficiaries. It is essential to carefully plan your estate and designate beneficiaries for your assets, including investments, properties, and personal belongings. Consider consulting with a professional estate planner to ensure your wishes are properly documented and legally binding.
In addition to estate planning, it is wise to review your retirement savings and investment strategy. Look for investment-linked plans that allow you to grow your wealth while enjoying the potential for higher returns. By diversifying your investment portfolio, you can enhance the potential for long-term financial security.
Enjoy a Worry-Free Retirement with Income Insurance
In conclusion, ageing gracefully as a single individual requires careful financial planning to ensure a secure and fulfilling retirement. As you embark on this journey, remember that insurance can play a significant role in alleviating the financial concerns that come with ageing. Income Insurance offers a range of savings plans tailored to individuals with different lifestyles and needs. With comprehensive life insurance coverage to insurance savings plans, Income Insurance can provide the support you need to safeguard your financial future.
Remember, retirement is a time to embrace new opportunities, pursue passions, and enjoy the fruits of your labour. With proper financial management, you can confidently navigate the path to ageing solo, knowing that your financial well-being is protected. Contact us today and take the first step in planning for your golden years.
1 The cash payout consists of a monthly cash benefit and a non-guaranteed cash bonus.
2 For regular premium policy, Gro Retire Flex Pro includes Gro Retire Flex Pro – Protection Benefit, a non-participating rider, which includes the Accidental Death Benefit, Disability Care Benefit and Retrenchment Benefit. Please refer to the policy contract for further details.
3 If the insured dies as a result of an accident (before the anniversary immediately after the insured reaches the age of 70), we will pay an additional 105% of all net premium(s) paid, on top of the death benefit, as long as the insured was not taking part in a restricted activity at the time of the accident. If the insured was taking part in a restricted activity at the time of the accident, we will only pay an additional 63% of all net premium(s) paid, on top of the death benefit. We will pay this benefit only if the death happens within 365 days of the accident. Please refer to the policy contract for further details. If you have appointed a secondary insured before the insured dies as a result of an accident (before the anniversary immediately after insured reaches the age of 70), we will not pay this benefit. Upon the accidental death of the insured, the secondary insured becomes the insured and the basic policy and its rider, Gro Retire Flex Pro – Protection Benefit, will continue.
4 Disability Care Benefit will apply upon diagnosis of the insured with any one of the conditions – loss of use of one limb, loss of speech, loss of sight of one eye and loss of hearing, arising from accidental injury or sickness during the term of the Gro Retire Flex Pro – Protection Benefit rider. The benefit will be paid according to the date of diagnosis. There are certain conditions under which no benefits will be payable. Please refer to the policy contract for the definition of each condition and the circumstances in which a claim can be made.
For policies issued by us that include a Disability Care Benefit, no matter how many of such policies we have issued for the insured, we will pay no more than:
- a total of S$3,000 for the additional amount, on top of the monthly cash benefit for the same insured; and
- a total of S$1.1 million, including additional monthly cash benefits, lump-sum benefit and premiums waived, under the Disability Care Benefit for the same insured.
5 Coverage before age 75 except Tourette syndrome before age 21. We will pay no more than S$30,000 for the same condition for each insured. Policy Ts&Cs apply.
This article is meant purely for informational purposes and should not be relied upon as financial advice. The precise terms, conditions and exclusions of any Income products mentioned are specified in their respective policy contracts. For customised advice to suit your specific needs, consult an Income insurance advisor. This advertisement has not been reviewed by the Monetary Authority of Singapore. ​
These policies are protected under the Policy Owners' Protection Scheme which is administered by the Singapore Deposit Insurance Corporation (SDIC). Coverage for your policy is automatic and no further action is required from you. For more information on the types of benefits that are covered under the scheme as well as the limits of coverage, where applicable, please contact Income or visit the GIA/LIA or SDIC websites (www.gia.org.sg or www.lia.org.sg or www.sdic.org. sg).