Why Income's Drivo Car Insurance is Your Best Option
Income has been at the forefront of providing quality insurance coverage to Singaporeans. Supported by over 50 years of experience behind them, it's not hard to imagine why Income's DrivoTM Car Insurance is one of the best on the market.

And here's why.
Orange Force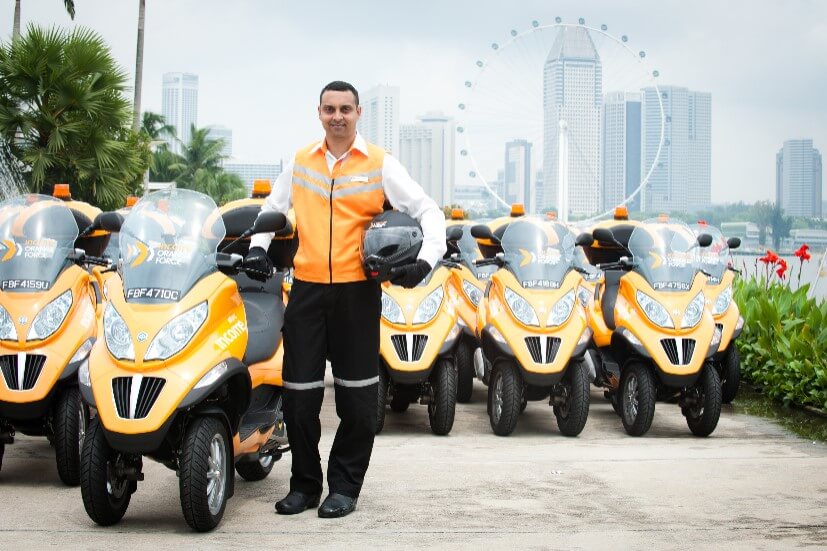 Imagine being caught in a traffic accident for the first time and being at a complete loss of what to do. That was the reason Income created Orange Force, to give motor insurance policyholders help and guidance when they needed it most.

With a fleet of 24 motorcycles on standby from 7am – 10.30pm daily, Income's Orange Force take only an average of 12 minutes to arrive at an accident scene. Once there, they help keep the situation calm, protect policyholders' interests and assist in any post-accident settlement matters, including escorting the policyholder to an approved workshop / Income's motor reporting centre.

This service is extended to all insured under Income's motor insurance plans and is especially useful if you've never been in an accident before.

Ms Jill, whose family car is insured under Income, recalls her very first accident, just months after getting her license. "A taxi driver came too close to me as he changed into my lane and knocked off my wing mirror," she describes. Angry and flustered, she took pictures of the damage done to the side of her car, but forgot to take down the taxi's car plate number.
"I felt so stupid to have forgotten such an important step in taking down the vehicle number, but I'd never been told what to do in case of emergency and in the moment I panicked and wasn't thinking straight," she explains, adding that her parents were overseas at the time and she wasn't able to consult them.

It was only while reporting the accident with Income that she learned of Orange Force and their on-site assistance. This came in handy the second time she got into an accident, much more serious that the first.

"I was stationery at a red light junction near my home when a mini-van slammed right into the rear of the car," she shares. "The impact was pretty big and the back of the car (her mum's car) was smashed in."

Wiser now, she immediately called Orange Force's hotline and had an Orange Force rider on scene within 15 minutes.
"He calmed me down, took photos of everything, took statements from both me and the other driver and then escorted me back home to complete the report, which he filed for me too," she says, describing the process as seamless and reassuring.
Motor Service Centre (MSC)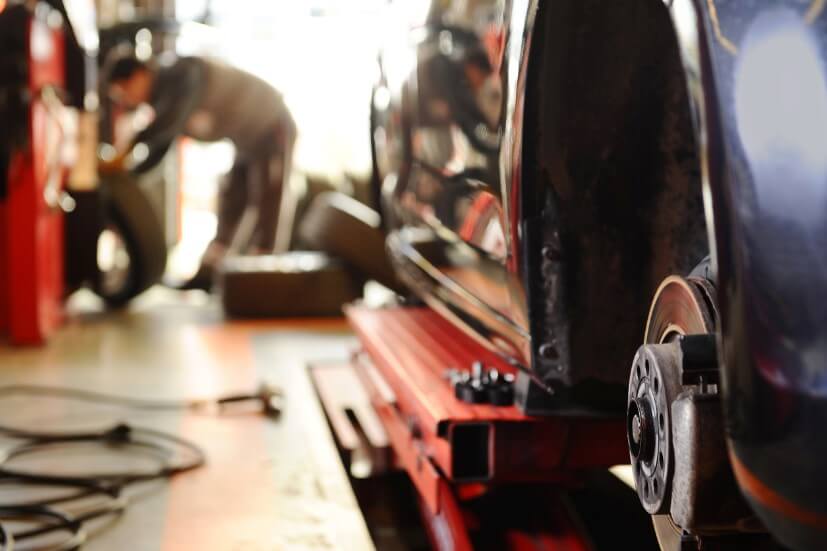 Income's Motor Service Centre (MSC) was created as a one-stop centre for its motor insurance policyholders following an accident. Here, policyholders are able to discuss their vehicles directly with Income's experienced accident surveyors and sort out what repairs are needed.

One such policyholder, Mr Koh, was impressed with how a certain member of MSC staff, Mr Alan Tang, provided a much needed listening ear after an accident.

Recalling their interactions, Mr Koh said, "Knowing that I was anxious about the outcome of the traffic police investigation, Mr Tang gave me the much needed reassurance and told me not to worry too much about the comments from outsiders about the accident. Mr Tang was very understanding and patient listening to me while I provided every single detail about the accident."

Here's what you can expect after your car arrives at MSC:
MSC staff will guide you through the accident reporting process.
An experienced accident surveyor will walk you through your car's damage with you and answer any questions you might have.
Once the damage has been assessed, MSC will proceed to assign an approved quality workshop to begin the repairs.
MSC will coordinate with the workshop on your repairs and provide you with regular updates on the repair progress.
If you need a replacement car, MSC will be able to arrange it for you.
When repairs are done, MSC will do a thorough onceover to ensure that the repairs meet their high quality standards. And to provide further assurance, they will also perform a standard vehicle check on your fluids, brakes, etc.
All repairs come with a one year warranty to ensure policyholders can drive their cars with a peace of mind.
Comprehensive coverage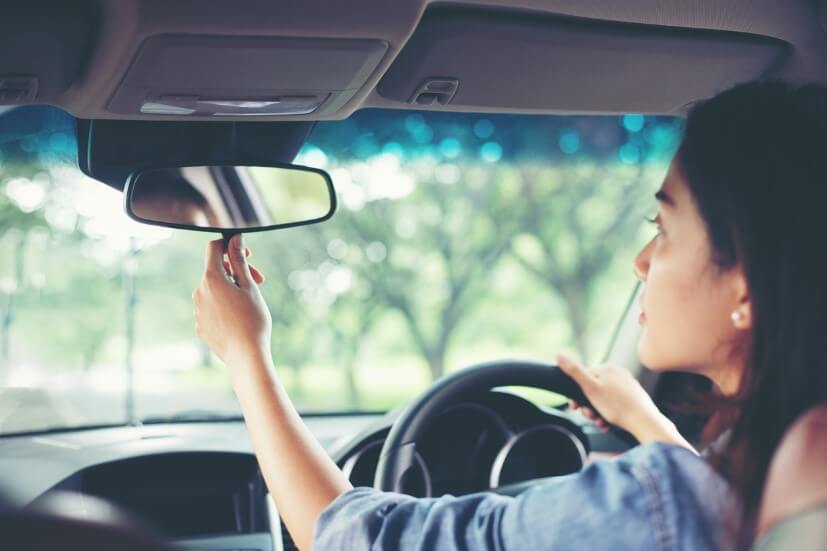 Combining extensive features and well-rounded coverage, Income's DrivoTM Car Insurance ensures no one is left out in the cold when they need it most.
Complete peace of mind for your car – Income DrivoTM Car Insurance will reimburse you the market value of your car if you are involved in an accident on the road or damages arising from accidental causes (i.e. fire and theft). There's even a towing allowance of $500.

Complete peace of mind for you – Medical expenses are covered up to $1,000 while your personal accident claims for driver and passengers are up to $50,000. DrivoTM Car Insurance even provides a daily transport allowance of $50 for up to seven days while your car is being repaired.

Complete third party coverage – With a monetary value of up to $5,000,000 for all third party property damage and unlimited value for death or injury of a third party, you are completely free of worry in the event of a serious accident with multiple parties involved.
Peace of mind when driving abroad
Being in such close proximity with Malaysia means a road trip is never more than an hour's drive away. Without the proper coverage, that Malaysian road trip can be a worrying endeavor. Knowing this, DrivoTM Car Insurance provides 24/7 referral services for medical and roadside assistance in West Malaysia. This means policyholders can spend more time having fun on their perfect driving holiday and less on worrying about what to do in an accident.
Rewards 
Loyalty pays – Income DrivoTM Car Insurance goes the extra mile to show its appreciation for policyholders that stay with them despite the many options available on the market. That's why long standing customers are rewarded with a 5% loyalty discount.

Free NCD protection – Automatically receive a free No Claim Discount (NCD) Protection on the 3rd consecutive year of renewing your existing NCD of 50%.
Conclusion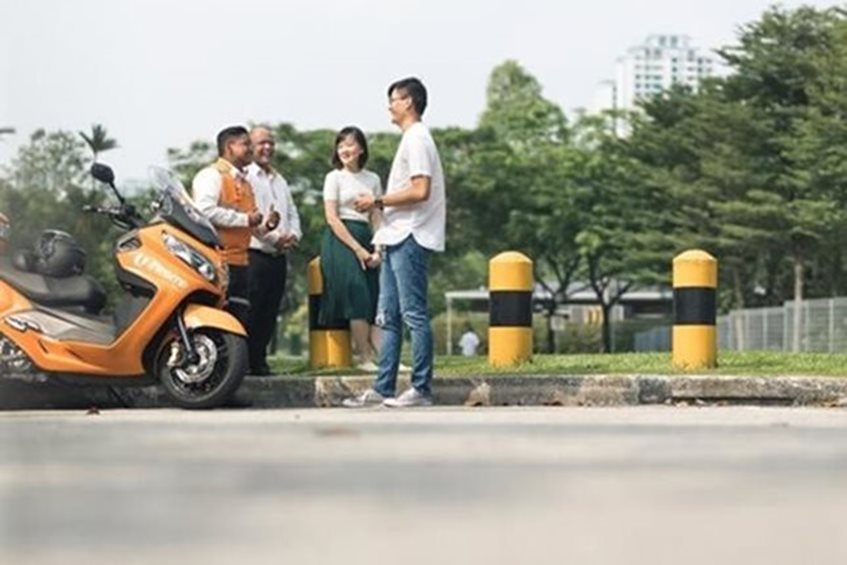 If you're going for a car insurance, why not go with a company that has 50 years of trusted service behind it? With Income's DrivoTM Car Insurance, you can expect a high level of professionalism and service. And with value added services like Orange Force and their Motor Service Centre, you can rest easy knowing that you will always have someone watching out for you in the unfortunate event of an accident.
This article is meant purely for informational purposes and should not be relied upon as financial advice. The precise terms, conditions and exclusions of any Income products mentioned are specified in their respective policy contracts. For customised advice to suit your specific needs, consult an Income insurance advisor. This advertisement has not been reviewed by the Monetary Authority of Singapore. ​
These policies are protected under the Policy Owners' Protection Scheme which is administered by the Singapore Deposit Insurance Corporation (SDIC). Coverage for your policy is automatic and no further action is required from you. For more information on the types of benefits that are covered under the scheme as well as the limits of coverage, where applicable, please contact Income or visit the GIA/LIA or SDIC websites (www.gia.org.sg or www.lia.org.sg or www.sdic.org. sg).